Last week, six people, including four children, were killed when a fire ripped through their Harlem apartment. Investigators found there was no working smoke detector, though NYCHA officials say one was installed in 2017 and tested in January. Reportedly, one of the victims had a history of disconnecting the alarm while cooking. 

In NYC, two-thirds of all fatal fire deaths in recent years occurred in apartments where the alarms were intentionally disabled or unplugged, the FDNY tells Brick Underground. Two laws, from the state and from the city, aim to prevent this dangerous practice—and the tragedies that can result.
State law impacts retailers
Effective April 1, all new or replacement smoke detectors sold in New York State must be powered by a 10-year, sealed, non-removable battery or be hardwired to an apartment's electrical system. The law, which originally passed in 2015, is for retailers and for wholesales, so it "does not require homeowners, landlords, or tenants to change their current smoke detectors," says Frank Gribbon, FDNY spokesperson.
City law requires residents to replace their devices 
A NYC local law, however, requires homeowners and landlords to replace all old devices by 2021 with smoke detectors that use a sealed, 10-year battery, Gribbon says. 
"Our message to all New Yorkers is that working smoke alarms save lives," he says. "A key advantage to the 10-year sealed battery is that it cannot be disabled, and occupants don't have to be concerned with periodic replacement of batteries."
Landlords are required to provide and install at least one approved and operational smoke detector—and carbon monoxide detector (which is not part of the new law)—in every apartment. It is then the renter's responsibility to test the device each month, and replace the batteries when they die or, as recommended, twice a year using daylight savings as a reminder. 
Devices that will meet NYC's 2021 smoke detector law
Smoke detectors typically have a 10-year lifespan, says Daniel Colombini, principal and director of plumbing/fire protection at Goldman Copeland, a consulting engineering firm. So a 10-year battery will last the lifetime of an alarm. Still, fire safety professionals prefer all devices be hard-wired so dead batteries are never an issue. 
Here are four smoke detectors with a 10-year, sealed, non-removable battery. If you're a renter, ask your landlord when they plan to upgrade the smoke alarms in your building, if they haven't already. (Nest Protect is not included on this list because it does not have a 10-year, sealed battery.)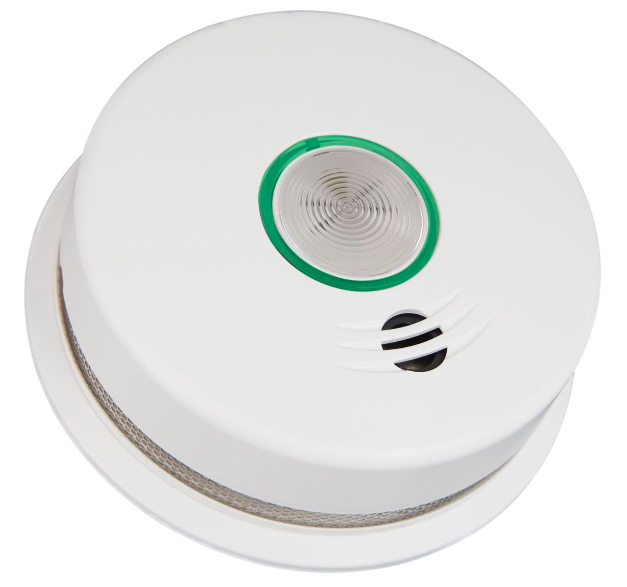 This device has a 10-year sealed lithium battery and includes a safety light, voice notifications, and connection to the Kidde app for additional features.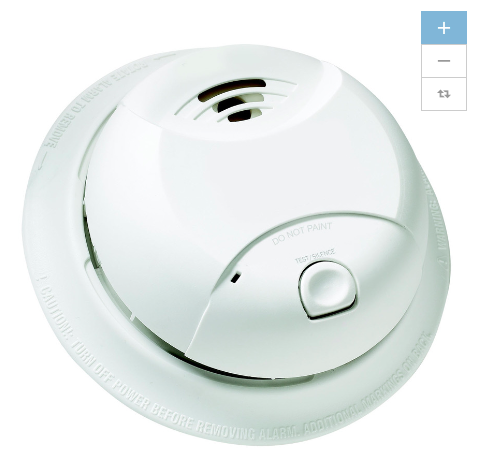 This alarm has a mute feature so cooking smoke or shower steam won't set it off, and there's also one button for silencing and testing. It also alerts you when it's time to replace the device.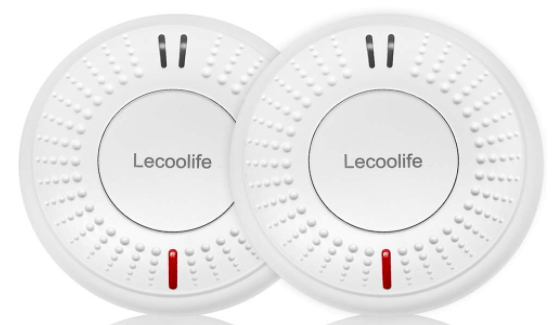 These devices have a 10-hour don't-disturb mode, malfunction warning, hush mode, and a loud 85-decibel alarm.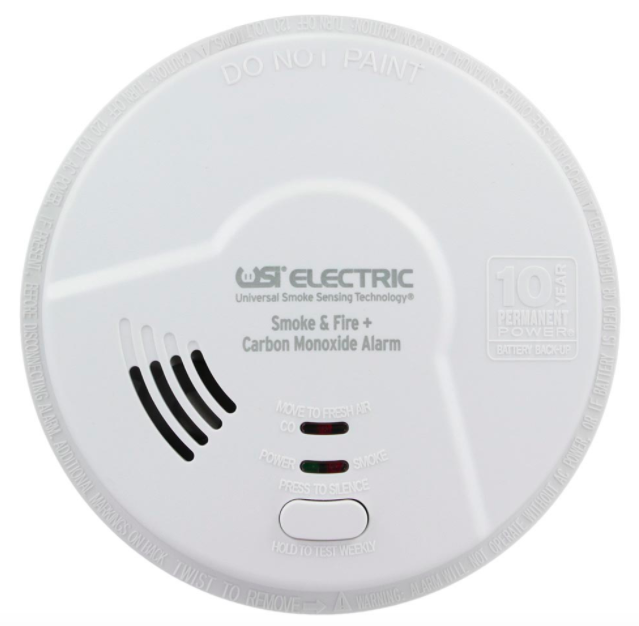 This device detects flames, smoke, and carbon monoxide and is easy to install. The company also has a hard-wired model for $46.
For additional info, here's a FDNY tip sheet on smoke and carbon monoxide detectors.
Brick Underground articles occasionally include the expertise of, or information about, advertising partners when relevant to the story. We will never promote an advertiser's product without making the relationship clear to our readers.