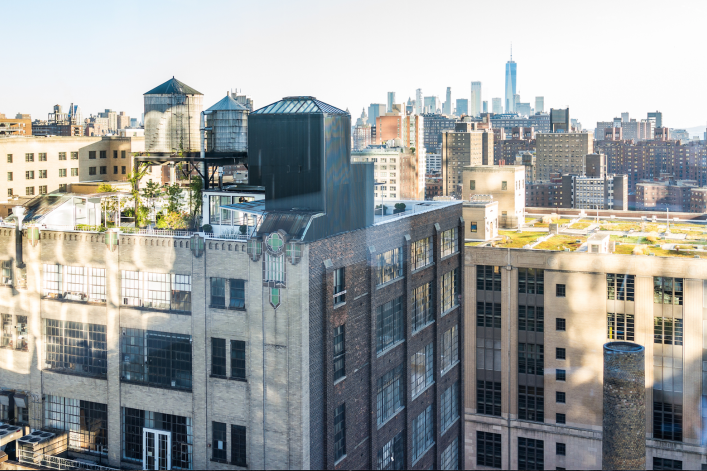 What are the do and don'ts for our board as we navigate the Covid-19 pandemic?
"One of the most important things right now is for the board to communicate what it is doing to address the spread of coronavirus," says Steve Wagner, partner at the Manhattan law firm Wagner, Berkow & Brandt, who represents co-op and condo owners and is president of the board of his own 420-unit co-op building.
"For example, if an annual meeting is going to be put off beyond the date stated in the by-laws, the board should explain that it will be held as soon as the pandemic has reached a point where there is no longer a danger and there is no longer an emergency in the state of New York," he says.  
Governor Cuomo signed an Executive Order on March 20th suspending provisions of the Business Corporation Law to the extent they require meetings of shareholders to be noticed and held at a physical location.
It's also crucial the board inform residents what they are doing in terms of protecting shareholders and employees, Wagner says. 
Building staff are deemed essential workers
As a result of the pandemic, all businesses and not-for-profits are being asked to reduce their in-person workforce by 100 percent. However, building staff like doormen, janitors, cleaning, and maintenance employees and those involved in the collection, processing, and disposal of trash and recyclables have been deemed essential and are allowed to keep working.
"Residents need to be informed that entrance ways are being wiped down with disinfectant; elevator buttons are being similarly cleaned; and staff have gloves, disinfectant wipes, and hand sanitizer, so they can maintain themselves in a healthy condition and not transmit the virus," he says. 
If there's a shortage of staff due to illness, there needs to be a backup plan for everyone to receive a front door key for the building. 
Notification of sick or quarantined residents and staff
Wager says his own board "will certainly notify residents if an employee has tested positive and if there are any people in the building who test positive." Those under quarantine should let the board know, so extra precautions can be taken on their floor or to the exterior of their apartment. However, there may be privacy issues related to this information.
"Boards must be careful to balance an individual's right to privacy over his or her health information with its duty to keep residents and employees in the building safe," says Niki Khindri, an associate attorney with the firm.
"Boards should refrain from asking individuals outright if they are sick and they should avoid identifying any individual who comes forward with a Covid-19 diagnosis. However, they should still alert other residents and staff in the building of a diagnosis so that proper measures may be taken," she says.
Khindri says it's unclear at this point whether a positive Covid-19 diagnosis would qualify as a disability under discrimination laws or invoke the constitutional right to privacy, as a positive HIV status does. Importantly, there is an exception to every constitutional right—and to the discrimination laws—for public health and safety.  
"Since the pandemic is still unfolding and boards are essentially operating in uncharted waters, caution should be taken to limit disclosure of identifying information but still alerting others in the building of the risks of exposure," Khindri says. 
Community involvement to facilitate quarantine
Residents who are sick or under quarantine may require additional assistance when it comes to removing garbage or getting food delivered. 
"If someone is quarantined there needs to be some kind of coordination. That may include having their garbage picked up or food left outside their door so they don't leave their apartment," Wagner says. "You can't make someone do something they don't want to, but you can make it easier for them to do the right thing." 
Dealing with objectionable conduct
"If someone has the virus and they are not paying attention to the precautions, and the co-op is aware of it, they should notify other people on the floor and in the building that they should be on high alert," Wagner says. He points out they should still make reasonable efforts to avoid identifying the resident with the virus. 
If someone is acting recklessly and putting other residents at risk, boards will find themselves in a difficult position. "Instead of imposing fines or initiating a Pullman action for lease termination based on objectionable conduct—which is impracticable given the 90-day moratorium on evictions in NYC—a board can file an emergency petition with the court seeking a temporary restraining order against the individual exposing the building and its residents," says Khindri.  
New York City real estate attorney Steven Wagner is a founding partner of Wagner, Berkow, & Brandt, with more than 30 years of experience representing co-ops, condos, as well as individual owners and shareholders. To submit a question for this column, click here. To arrange a free 15-minute telephone consultation, send Steve an email or call 646-780-7272. 
Brick Underground articles occasionally include the expertise of, or information about, advertising partners when relevant to the story. We will never promote an advertiser's product without making the relationship clear to our readers.