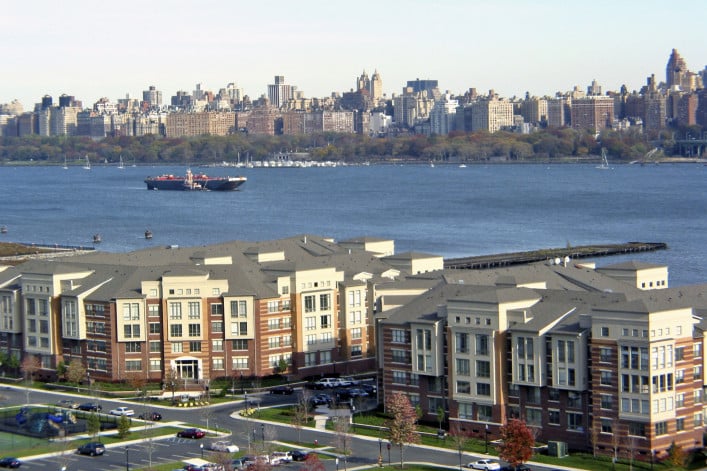 At only about one-and-a-half square miles, Weehawken is the small, quiet residential neighbor to busier (and decidedly hipper) Hudson waterfront towns like Hoboken. The town, which stands on the so-called "Gold Coast," has views of the Manhattan skyline, and a waterfront with several new condos and rentals. There are also older homes inland, and everything from single-family to multi-family houses co-ops, condos and rental buildings available—all at a discount compared to places like Hoboken and Jersey City.
Weehawken also has plenty of tree-lined, winding streets that make it feel more suburban than urban. Larae Bryant, who's lived in the town for over 10 years, lived in Midtown first. "I'm originally from the South, and the fact that Weehawken was so much quieter and more residential appealed to me," she says. "There's no PATH train, and because of that, it's less commercially developed" than nearby destinations, she says. There are only a few restaurants and shops, such as Mediterranean restaurant Garbanzo Grill and coffee shop ISpresso — both on Park Avenue, a street that borders Union City — and Chart House, an upscale seafood restaurant on the water; when residents need more services, they tend to go to the bordering town of Union City, which is very commercial and densely populated. Linda Verdon, who's lived in Weehawken for many years, says she has convinced lots of friends and family to live there. "They call it Mayberry on the Hudson," she says. There's not much going on there, but residents like it that way.
The Weehawken Township School District includes Daniel Webster School, a public school that runs from pre-K to second grade; the Theodore Roosevelt School, which runs from third through sixth grade; and Weehawken High School,  from 7th to 12th grade. According to Zillow, Woodrow Wilson, a first-through-eighth grade option is highest ranked (8 out of 10 stars), and while that's in Weehawken, it's for Union City kids. Both Daniel Webster and Theodore Roosevelt have a five out of 10 rating (Weehawken High School was not rated at all).
Getting there
Weehawken straddles the Lincoln Tunnel, so with no traffic, it can take less than 10 minutes into Manhattan; with traffic, it's more like 20 or 30 minutes. There are NJ Transit buses and privately owned vans (charging $3.50 and $3 respectively) that shuttle commuters to Port Authority. ("And you can connect to lots of subways from there," says Verdon.) There's also a New York Waterway ferry at Port Imperial and Lincoln Harbor ($9) which has stops downtown and in Midtown. And if you work in the city, rather than New Jersey, you might not even need a car. Bryant just bought one a year ago, she says. "We still only use the car about once every week or two weeks." FreshDirect delivers to Weehawken, there's a local grocery store for essentials and, Bryant says, she does a lot of her shopping when she's in Manhattan.
The real estate lowdown
"We have more homes on lots with yards and not as many attached rowhouses as you have in more urban areas like Hoboken and Jersey City," says Tom Costagliola of Prominent Property's/Sotheby's, who has lived in Weehawken for nearly 15 years. "There are a couple of co-ops, multi-family houses, single-family houses, but the tallest building is maybe 10 stories," he says. 
Pro Tip:
Wondering whether Weehawken is a good fit for your budget, commute and lifestyle?  Triplemint's Gold Coast Guides are standing by to answer your questions. They'll help you figure out whether Weehawken, Jersey City, Hobken or another Gold Coast town makes the most sense for you, and show you apartments that fit your needs.  Click here to speak to a Triplemint Gold Coast Guide or view apartments online. >>
One-bedrooms, he says, start at about  $175,000 and go to over $200,000. "It's hard to get a two-bedroom for less than $200,000. And if you really wanted a house, you could get a house with a yard for $800,000." If large, single-family homes are what you're looking for, King's Bluff is a cul-de-sac area and the town's ritziest, with houses often fetching over a million dollars. 
On the rental side, one-bedrooms range from around $1,200 to $1,400, says Costagliola. Two-bedrooms start at around $1,600. The closer you get to the waterfront, unsurprisingly, the higher the prices. There are quite a few rental options available. "A number of new constructions (like the large Riva Pointe condo complex, where a three-bedroom is for sale for $749,00 and a one-bedroom for $484,900) have gone up in the last few years. The prices, for sales and rentals, are still very reasonable," says Rain Rosenfeld of Coldwell Banker. And she's finding more and more clients coming to Weehawken after being priced out of Jersey City and Hoboken, she says.
Don't miss ...
Hamilton Park is a beautiful viewpoint from which to see Manhattan, says Costagliola (and accordingly, it's often filled with people taking photos before weddings and proms). Believe it or not, this was the spot where vice-president Aaron Burr killed secretary of the treasury Alexander Hamilton in a duel in 1804. A bust of Hamilton (pictured below) now stands there.The park also has a large gazebo, a basketball court, children's playground, and tennis court.  
And for those into architecture, Costagliola recommends The Weehawken Water Tower on Park Avenue. Built in 1883, "it was was inspired by the Palazzo Vecchio" in Florence, he says.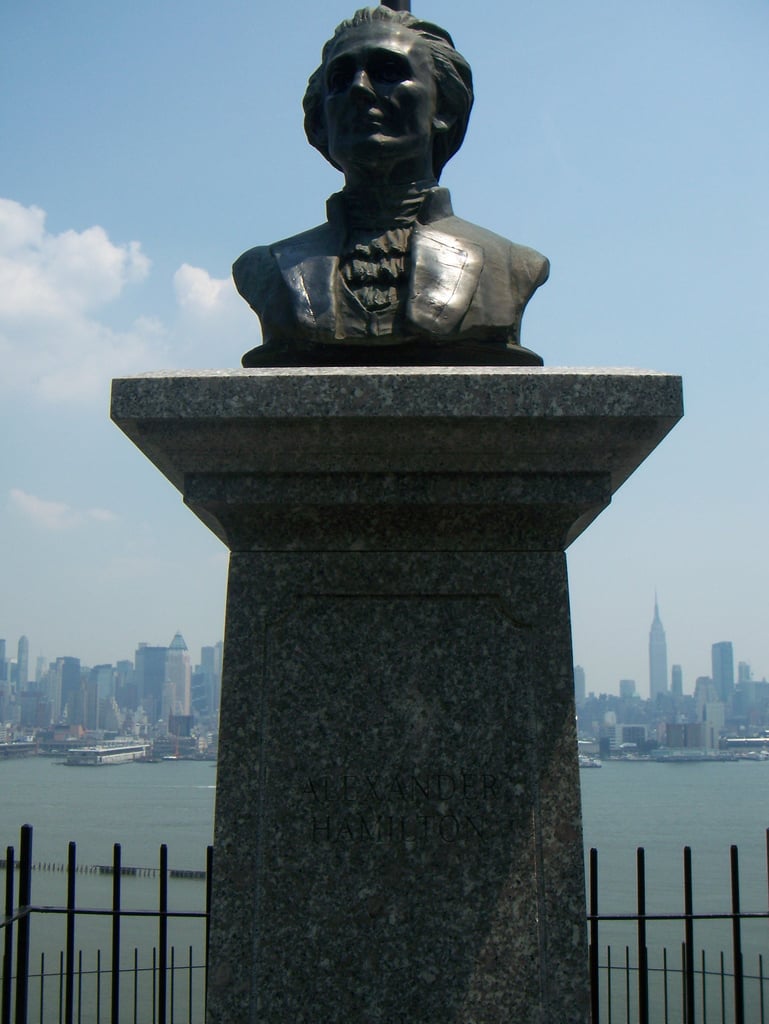 Credit: kafka4prez/Flickr
Intrigued? Here's what you'll find to buy and rent in Weehakwen right this very minute.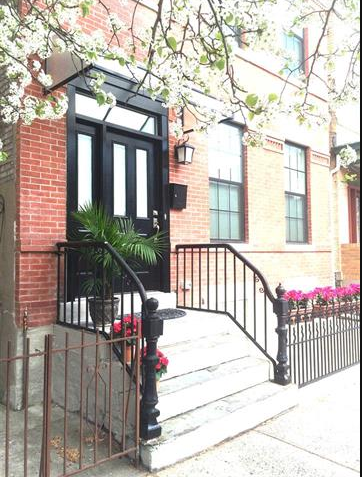 A $729,000 two-bedroom, two-and-half-bath brick Colonial-style attached house.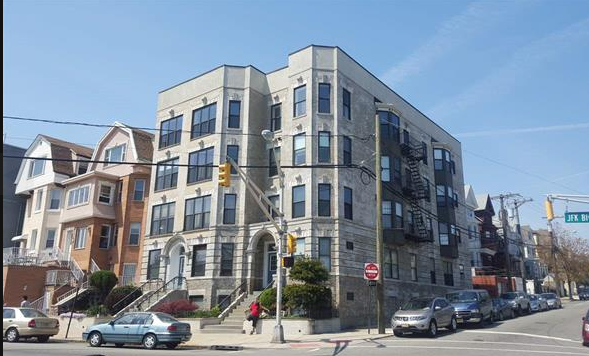 A one-bedroom, two-bath condo for $359,999.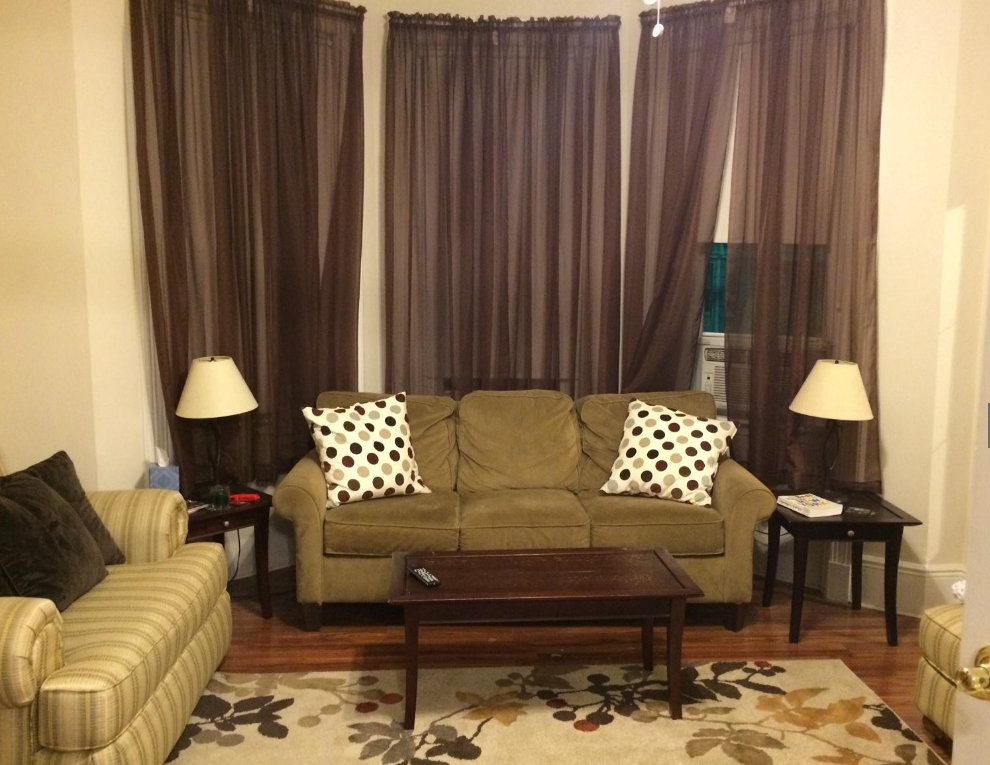 A three-bedroom plus den in a mult-family home for $2,000 a month.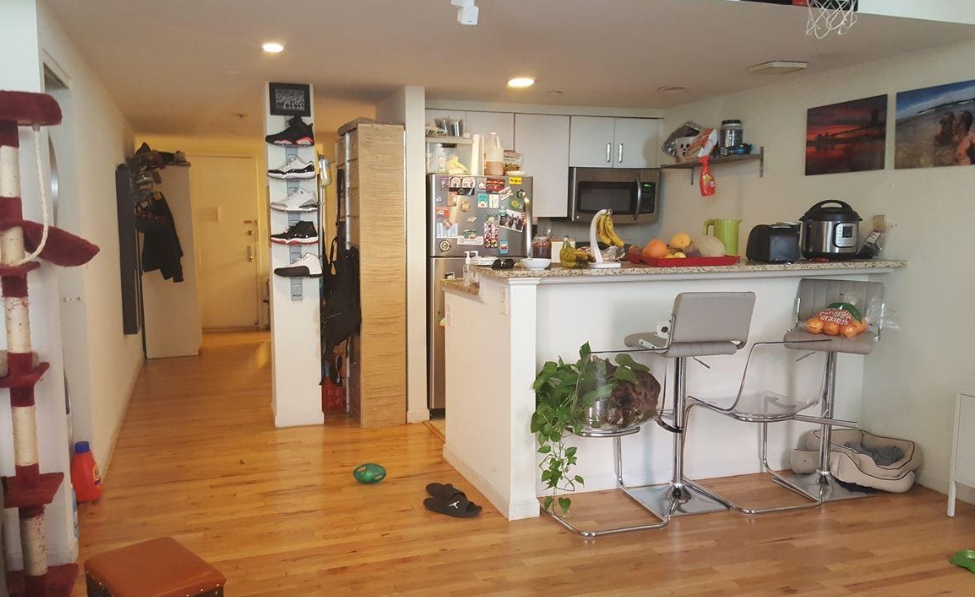 A large, high-ceilinged one-bedroom loft with a bedroom on the second level for $2,350 a month.
Brick Underground articles occasionally include the expertise of, or information about, advertising partners when relevant to the story. We will never promote an advertiser's product without making the relationship clear to our readers.