Due Diligence
The Writers Lab co-founder Kyle Stokes on winning the affordable housing lottery, new construction eyesores, and more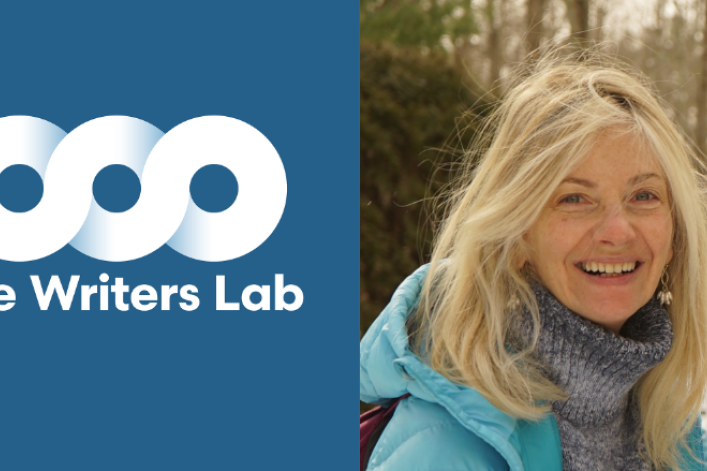 Like many New Yorkers, Kyle Ann Stokes is the quintessential multi-hyphenate, as a filmmaker, mother, and community volunteer. Most recently, she's been busy as a co-founder of women's writing collective IRIS as well as of The Writers Lab, a screenwriting workshop for women over 40 that recently made headlines after snagging funding from none other than Meryl Streep and is hosting its second retreat this September.
In between her many projects, we caught up wtih Stokes about winning the affordable housing lottery, the charm of older apartments, and why she's not ready to leave NYC:
1. What neighborhood do you live in?
Harlem.
2. Is this your dream neighborhood or is there someplace else in NYC you'd prefer to settle in?
Hmm. I love Harlem, I get so much by living here, however, there are so many great neighborhoods in NYC. I think it would be fun to try something completely different like Turtle Bay.
3. Do you own or rent?
Rent.
4. How'd you find it?
My husband put us on a city housing lottery list—and we basically won! Our apartment is rent-stabilized. 
5. What's the one thing you love most about it?
One thing? That's hard. I'll say the people. As for the actual apartment, we have a lot of big windows. 
6. If there's one thing you could change about your apartment, what would it be?
The design of the bedrooms and the closets. They did a terrible job because it is almost impossible to have a nice clean wall to put your bed against. Instead every wall has either a door, an air-conditioner unit, or a closet that has a wall support in the middle of it. 
7. In three words, describe the first apartment you've ever lived in.
Long, narrow, functional. 
8. Do you prefer old NYC or this NYC?
Old NYC! Older apartments seem to have a certain civility with higher ceilings, thicker walls, larger rooms, and more living space. I am so disappointed by some of the new architecture—so much money and opportunity and the builders choose to go for the lowest common denominator. 
9. Tell us about your favorite apartment you've ever had.
I am waiting for that day. 
10. And the worst?
No worst, they are all interesting in their own way. Maybe the one with all of the cockroaches in the bathroom and the black curtain that separated my bed from the main room... Or the old elevator shaft that I slept in...
11. Name one NYC service you couldn't live without.
The subway.
12. What's your favorite spot in the city?
Central Park.
13. Which would you rather: Brooklyn brownstone or a penthouse in a shiny, new condo?
Penthouse.  
14. If you could live elsewhere, where would it be?
I don't know, I am still in love with New York. I love visiting other places, but I always kiss the ground when I return. 
15. Any advice for a recent New York transplant?
Welcome! Hope you have fun!
Brick Underground articles occasionally include the expertise of, or information about, advertising partners when relevant to the story. We will never promote an advertiser's product without making the relationship clear to our readers.