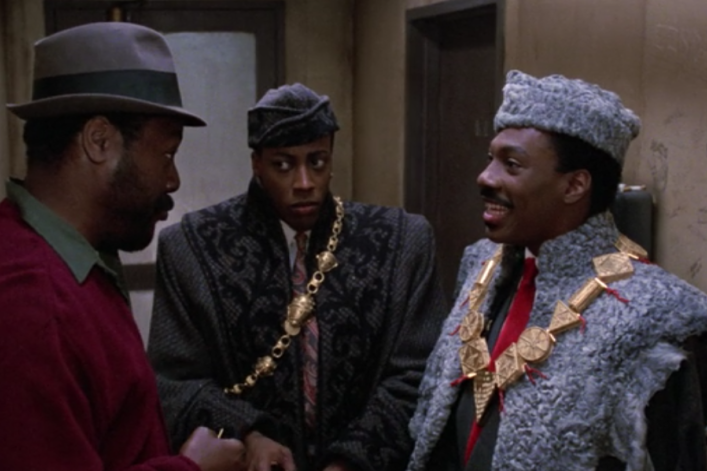 Even though it's the real-life hub of much of New York City's film production industry, in the movies, Queens doesn't get a whole lot of love compared to Manhattan and Brooklyn. That is, with the very notable exception of Coming to America.
If you're rusty on the 1988 classic, it involves Eddie Murphy as Akeem, a bored African prince who decides to visit America in search of his independence—and a wife. ("Where can you find a woman suitable for a king? Queens!"). With his desire to live like a regular person, Akeem has a cab driver drop off him and his friend/servant Semmi (Arsenio Hall) in a then-slummy part of Queens.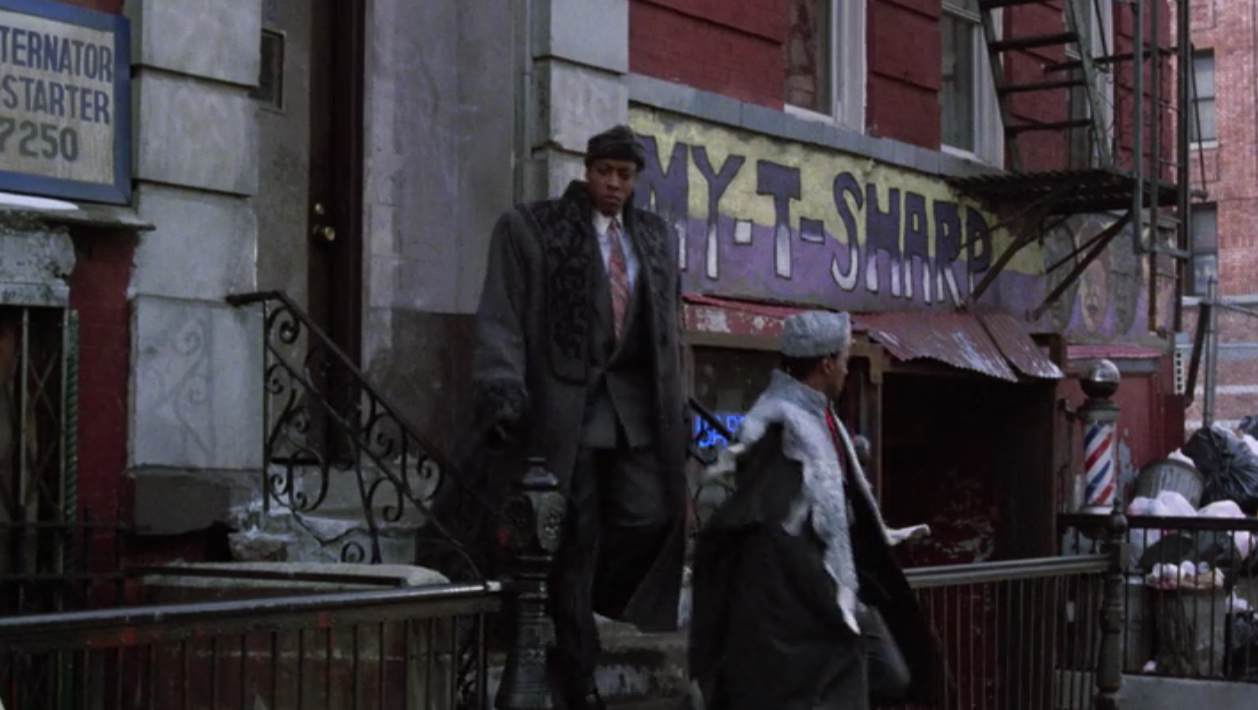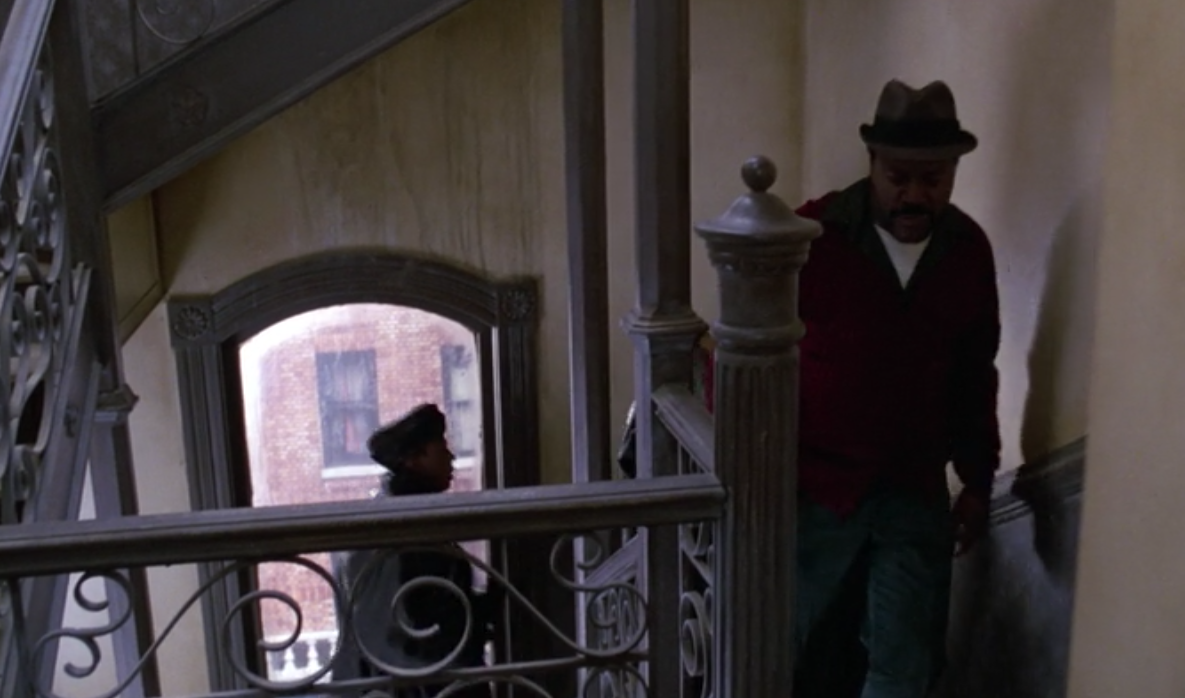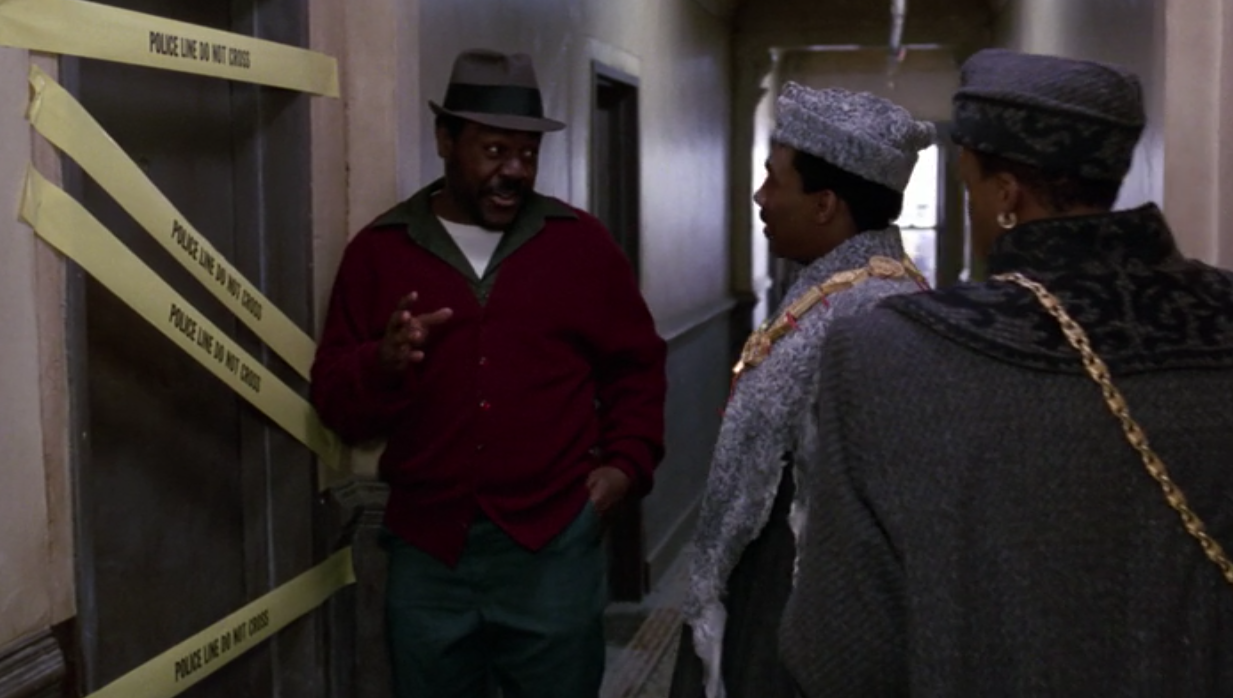 Reports differ on whether or not it's supposed to be Jackson Heights or Long Island City, but either way, it was actually shot in Brooklyn. Specifically, the cross streets of the building are at South 5th and Hooper in South Williamsburg, according to On The Set of New York. (And anecdotally, the building where Akeem ends up living does look like some crappy apartment complexes we've been to in the area, though these days the neighborhood's better suited to wealthy foreigners looking to invest than wealthy foreigners looking to slum it.)
Akeem asks the landlord for "meager accommodations... a room that is very poor!" and gets it, complete with blood stains on the wall; chalk outlines of a former tenant and their dog; a shared bathroom in the hallway; and an elevator the landlord warns is a "death trap." The only window faces a wall, and the landlord notes, "I used to rent it to a blind man." On the plus side, there's a sizeable fire escape: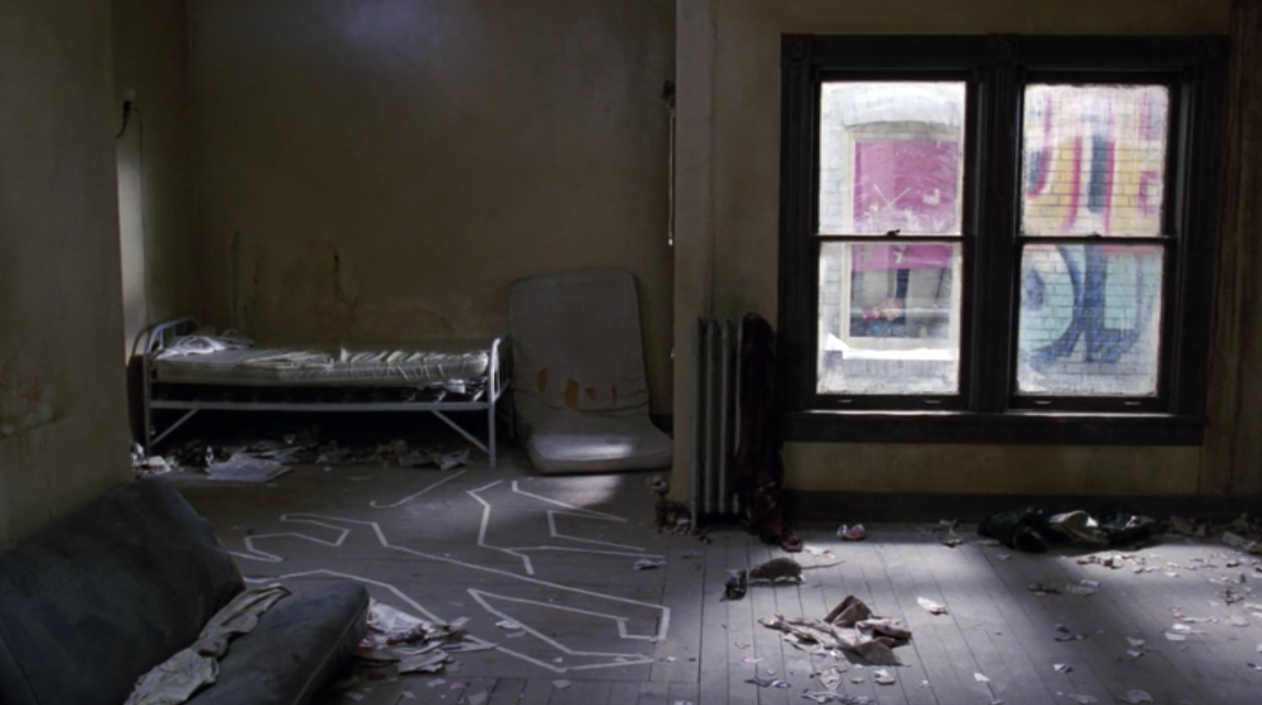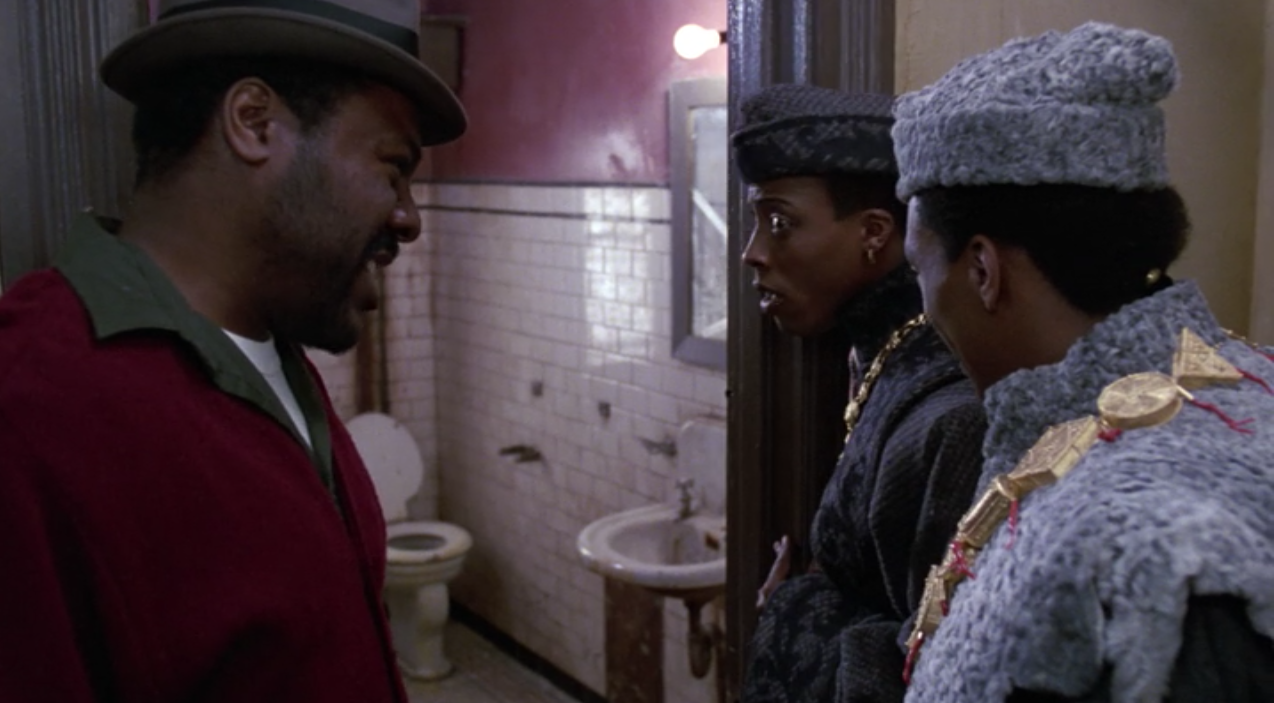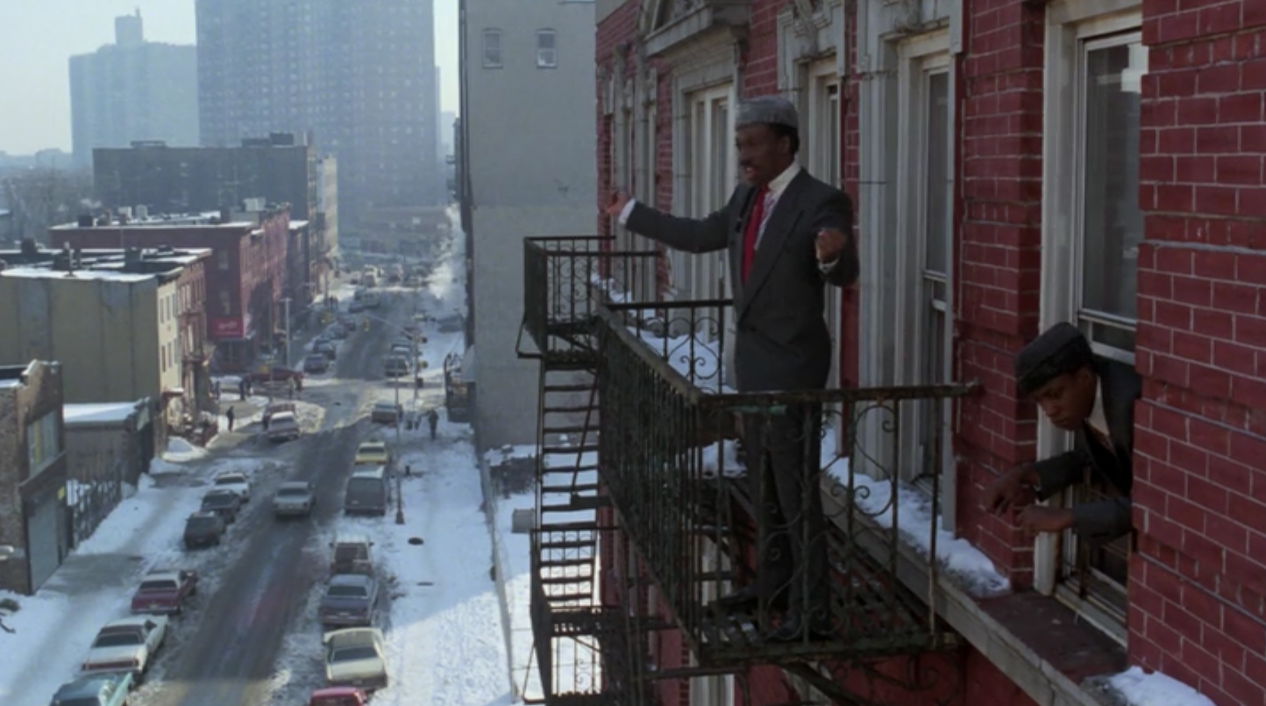 Eventually, once he's left to his own devices, Semmi uses some of his royal allowance to fix the place up.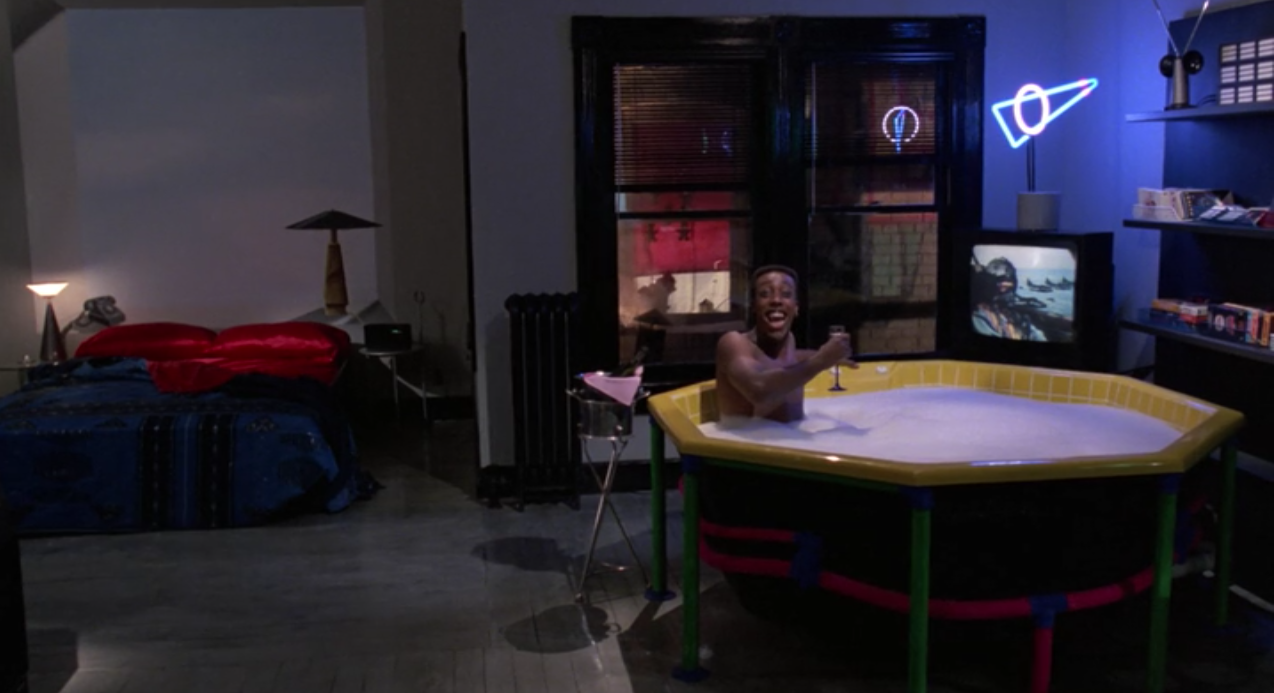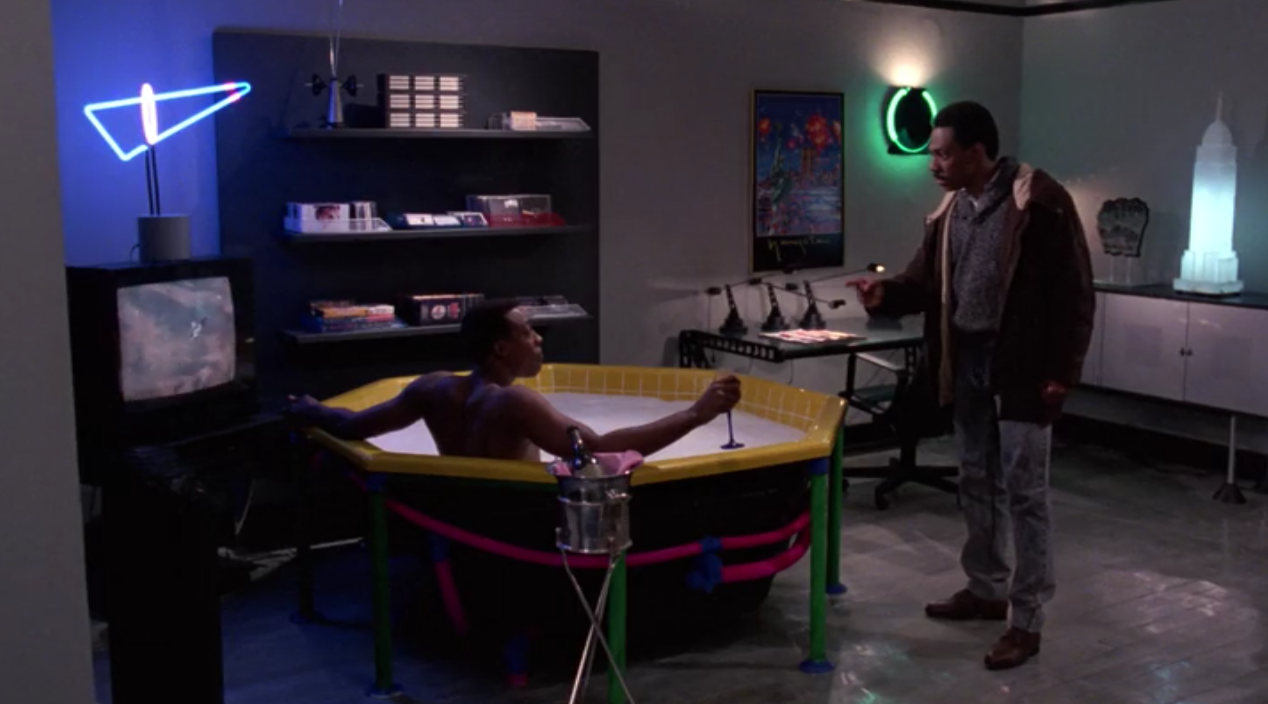 But before that happens, the pair get themselves jobs at McDowell's, a McDonald's ripoff in Elmhurst. Until recently, the site was actually a beloved neighborhood Wendy's location, but was torn down in 2013 to make way for luxury apartments (as is the way these days).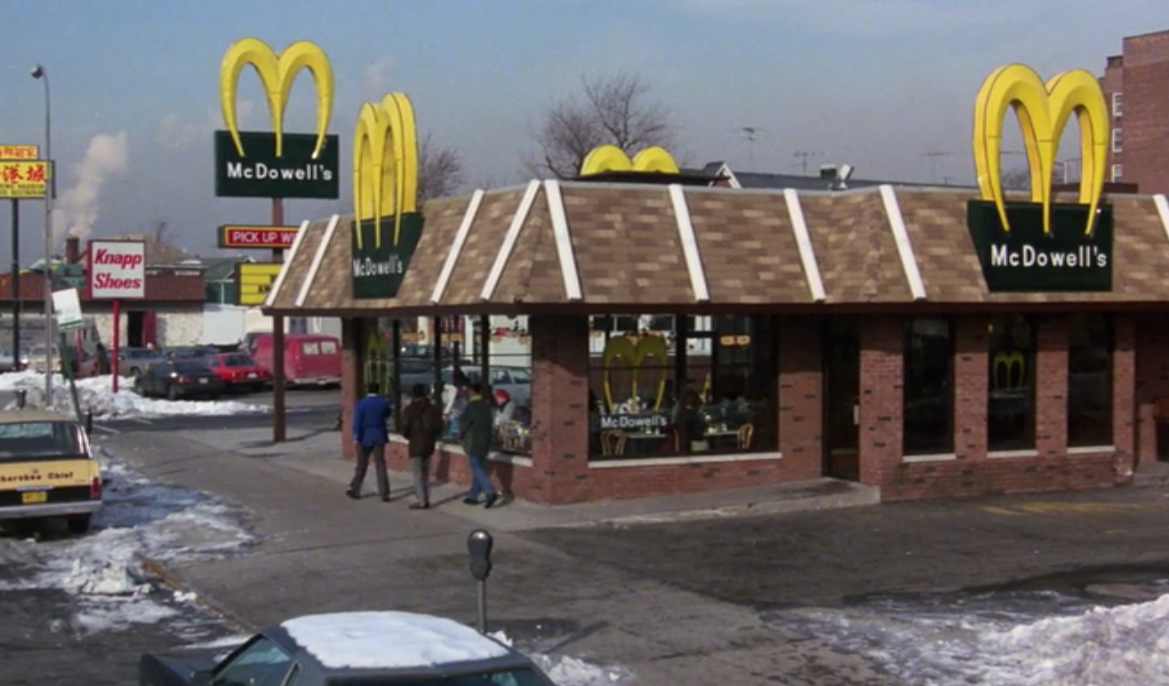 Akeem ends up falling in love with Lisa, the daughter of the restaurant's owner, Cleo McDowell, who invites him to his large home in Jamaica Estates, or as he calls it, his "castle."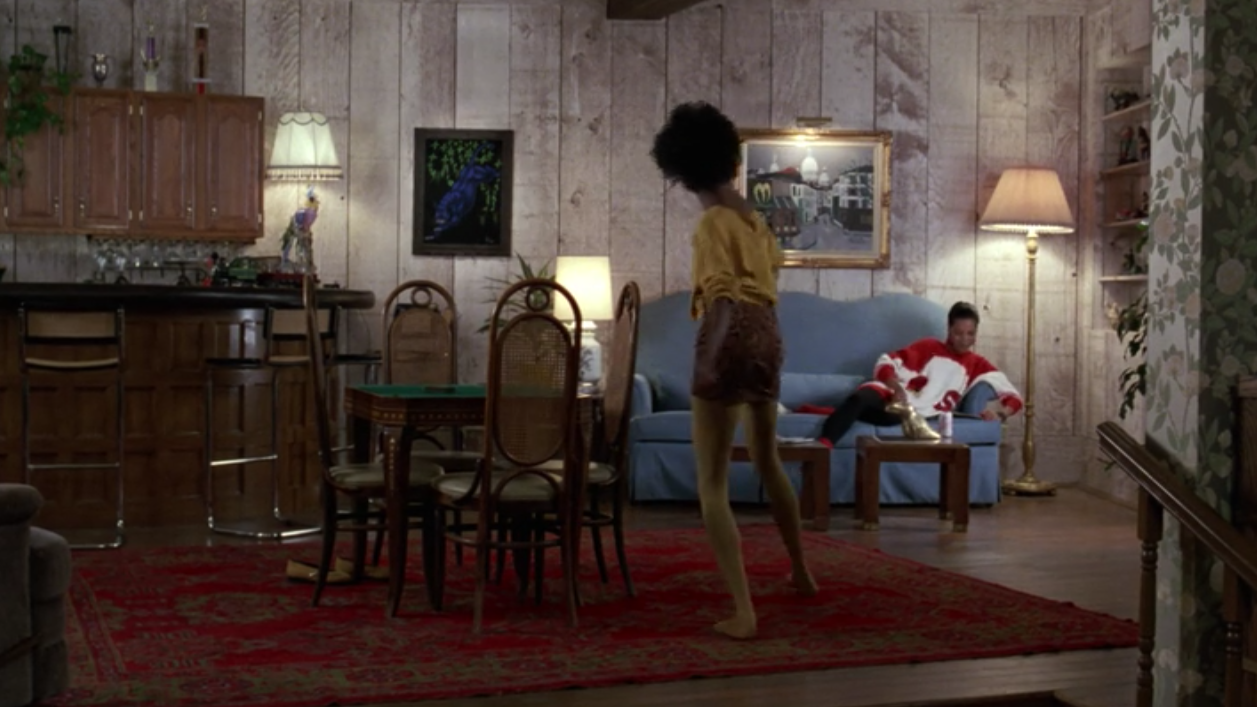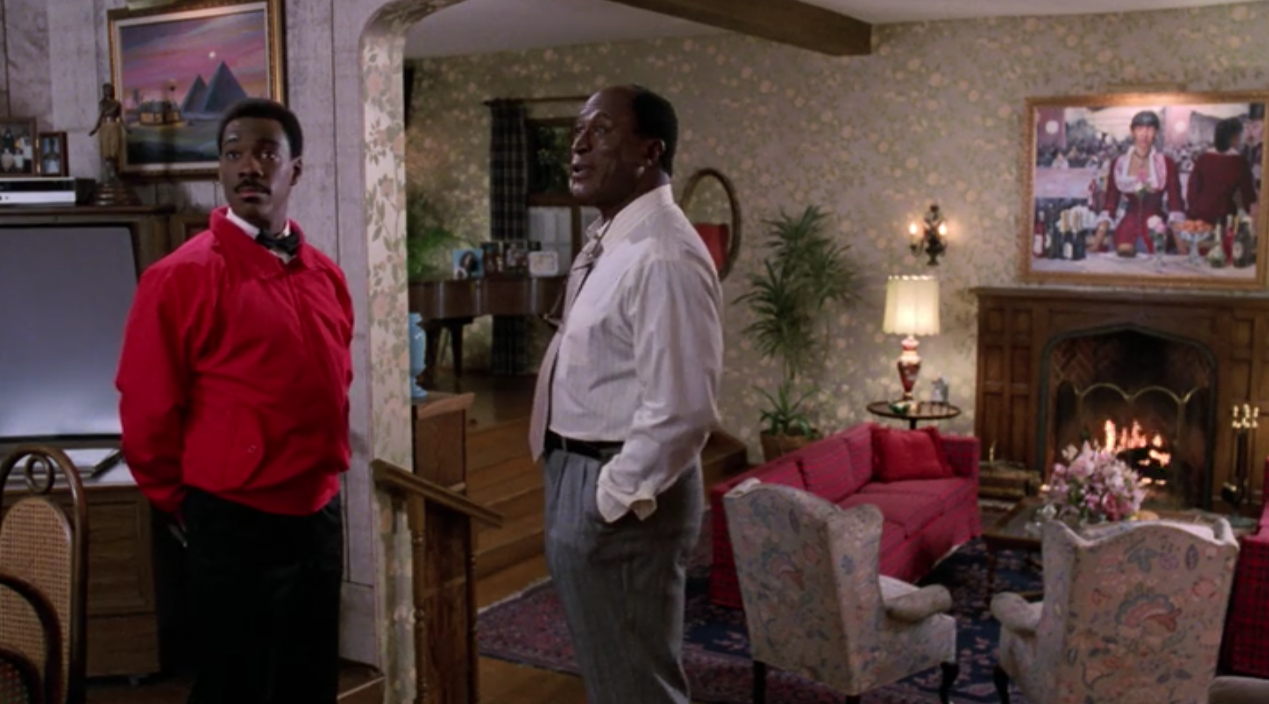 The Tudor-style house is spot on for the neighborhood, and the decor (including the home bar) looks accurate for an upwardly mobile middle class household in 1980s Queens. By this point, the neighborhood's most famous resident, Donald Trump, would've been long gone, but if you think about Eriq La Salle's character, Darryl—Lisa's spoiled, inconsiderate boyfriend who lives off his father's business success and makes questionable aesthetic choices with his hair—one could make the argument that Trump is still a part of the movie, at least in spirit.
 
Brick Underground articles occasionally include the expertise of, or information about, advertising partners when relevant to the story. We will never promote an advertiser's product without making the relationship clear to our readers.