Due Diligence
Aerialist Amanda Topaz lives in an apartment with a creepy backstory, loves Stanford White, and knows how addictive NYC living can be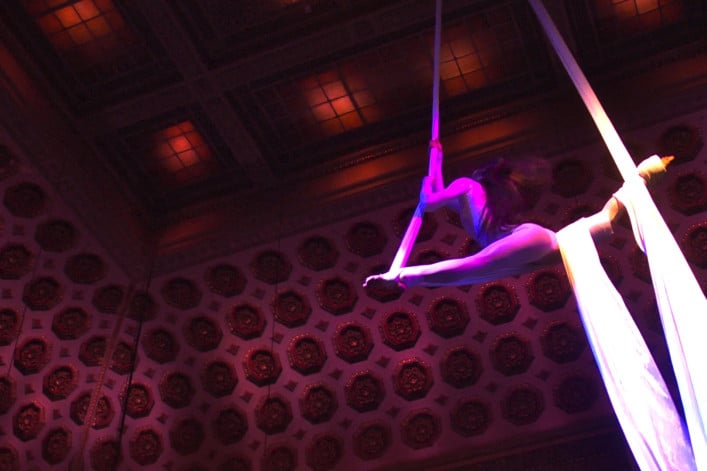 Amanda Topaz is a New York City-based aerial artist who has created and performed aerial pieces and installations for celebrations around the globe. This Wednesday, Thursday and Friday, she performs Circo de La Luna at the Rose Nagelburg Theater at Baruch, the original hybrid circus she created in partnership with master flamenco dancer Sonia Olla. Inspired by Norton Juster's The Phantom Tollbooth, the show's hero receives a mysterious package in the mail and takes a magical journey to Spain and elsewhere.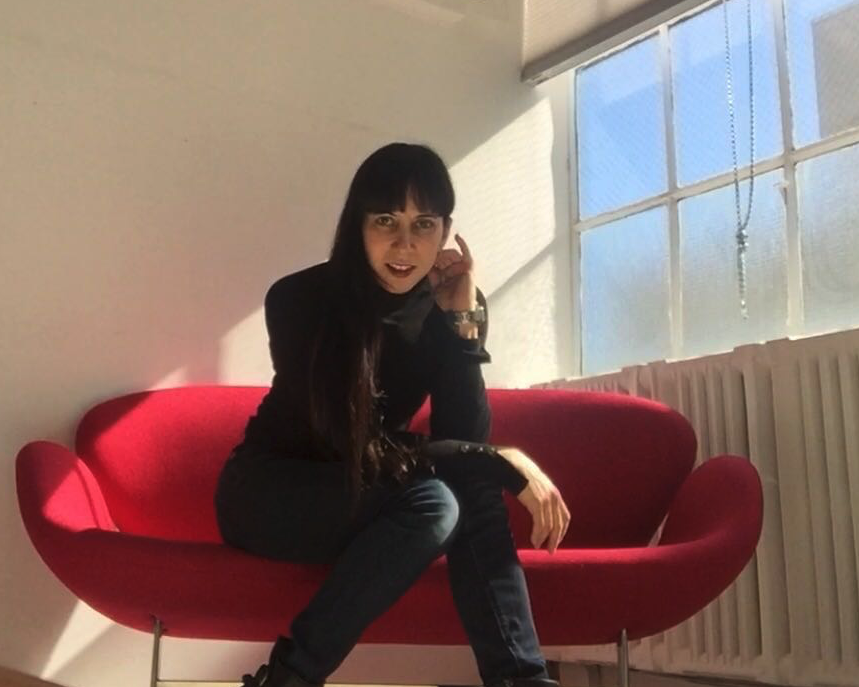 Topaz tells us about her journey here in New York City and why her current apartment is both the best and worst she's ever had.
1.  What neighborhood do you live in?
On the old maps in the back of taxis, it was called "Rose Hill."  Now, I believe I am in Flatiron.

2. Is this your dream neighborhood or is there someplace else in NYC you'd prefer to settle in?
I love this neighborhood because it is convenient and I feel connected to Stanford White. He built the first Madison Square Garden on 26th Street off of Madison Square Park, and spent a lot of time around here and Gramercy Park.  

3. Do you own or rent?
I rent.  
4. How'd you find it?
It was recommended to me through a Japanese friend I met in college at Sophia Daigaku, Tokyo
5. What's the one thing you love the most about it?
Either the high ceilings or the antique windows.  
6. If there's one thing you could change about your apartment, what would it be?
I would change the dimensions of the bedroom. My apartment was originally a floor-through and when they renovated in the '80s, they chopped it up in strange ways.  
7. In three words, describe the first apartment you've ever lived in.
Shoebox on Thompson Street. Four words, sorry.  
8. Do you prefer old NYC or this NYC?
What is old NYC?  Gilded Age?  I don't mind change—I can roll with it, as long as the new buildings are made with taste and respect for the personality of New York City, and as long as change takes into consideration the people who have lived here their entire lives. I support the NY Landmarks Conservancy and also Breaking Ground—they restore landmarks and turn them into affordable housing for the temporarily homeless, US Veterans, and youth coming out of the foster care system.  
9. Tell us about the favorite apartment you've ever had.
I've only lived in three places here over the years, so it would have to be the apartment I am in now. I have high ceilings, beautiful windows and lots of light in the morning and early afternoon. I've replaced the horrible dropdown ceiling in the bedroom with bamboo drapes and Moroccan lighting to remind me of Pantelleria. The building was designed by James Renwick's architectural firm (also responsible for St. Patrick's Cathedral) as a frat house for Columbia University back in 1897. It has a certain charm to it, and gives of an aura of stubborn fortitude as it stands sandwiched in between all the tall buildings on the block. 

10. And the worst?
That would also be the apartment I am in at present.  It is located above a Chinese restaurant that thinks it's okay to use the front hall to the stairs as a bicycle lane and repair shop for their delivery men, as well as a temporary garbage hold. When I replaced the dropdown ceiling in the bedroom, I discovered the charred remains of the original ceiling which had been burnt in a fire started by a man who murdered a tenant there in the eighties.  

11. Name one NYC service you couldn't live without.
I'm sure I could live without any "service."  What is special to me about this city is the friends you collect along your meandering path. No matter what challenge I face, there is always a friend that steps up with the phrase, "I got a guy…."

12. What's your favorite spot in the city?
I love to sit on the pedestal of General Farragut's Statue designed by Stanford White in Madison Square Park;  the Temple of Dendur at the Metropolitan Museum always brings me peace of mind; and jogging on the Highline early in the morning is a real pleasure.  

13. Which would you rather: Brooklyn brownstone or a penthouse in a shiny, new condo?
Brooklyn brownstone. 
14. If you could live elsewhere, where would it be?
Somewhere in the Rocky Mountains.  
15. Any advice for a recent New York transplant?
Get out before four years or you will never want to leave. 
Brick Underground articles occasionally include the expertise of, or information about, advertising partners when relevant to the story. We will never promote an advertiser's product without making the relationship clear to our readers.