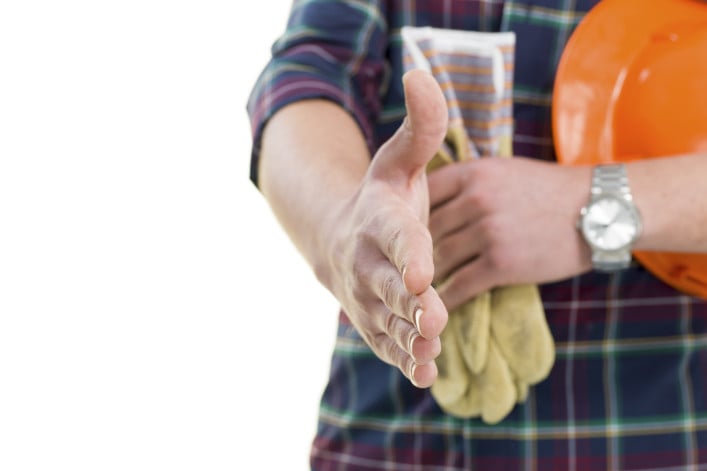 For New Yorkers with less time than money who are about to embark on a residential renovation, a project manager like Dana Gehry is a godsend. She takes on the job of running the project for them, overseeing multiple vendors (electricians, gardeners, plumbers, art handlers, carpenters, and more). "I am part-nerd, part-therapist, part-household manager," she says.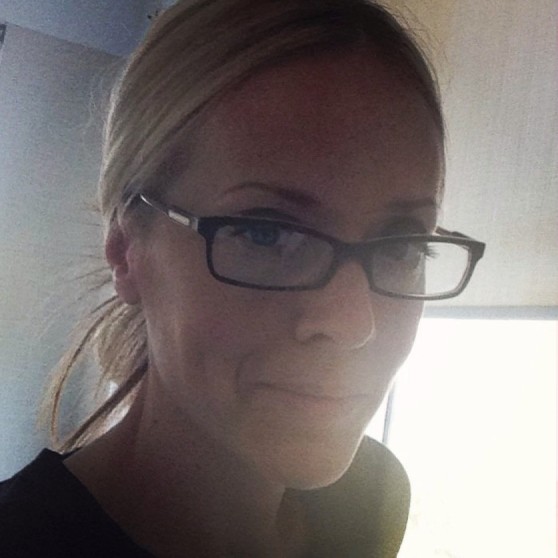 But first she has to find vendors—good ones that won't let her and her clients down, and gum up the renovation works in the process. "I do a lot of research," she says, and since people are often moving in and out of the business and many popular vendors are often too busy to take on new clients, she finds herself looking for new vendors all the time. Here are her insider tips to hiring the right ones:
1. Ask for friendly recommendations—and cast a wide net.
Obvious but true: Word-of-mouth works. "I'll often reach out to current or former clients and ask whom they can recommend," she says. "There are about a million plumbers in New York, so it helps to go the 'six degrees of separation' route." 
"Depending on the sources, I'll usually put them in an informal order," she says. Suggestions from someone who knows who's worked directly with the person they're recommending go to the top.  But even in the case of those people, she'll look up their online reviews, says Gehry.
Even if you've just moved to New York or are planning to move here from somewhere else and your NYC social circle is small, you can still tap into some intel. "Start with your immediate circle and go from there," says Gehry. "More often than not, you're living in a neighborhood with people with similar demands and needs. If you see someone in your lobby, ask them. They may be able to help."
2. Google can be your friend—to a point.
Gehry says she'll often type things like "best plumber, NYC" into Google and go from there. The trick then, is weeding out the recommendations based on how much you trust the voices and publications doing the recommending. Often recommendations from local residents or publications can be most accurate. 
"If I'm reading a blog and it doesn't look up to date and/or professional, I'm less likely to trust their reviews," she says.
And just because someone's at the top of the Google list doesn't mean they're the best. "I Googled someone once and the first thing that came up was her mug shot for drunk driving," so Google definitely helps, she says. "It's a tool in your arsenal."
3. Use Yahoo groups to your advantage.
Websites like Park Slope Parents and Brooklyn Heights Parents can be great resources for getting names and recommendations, says Gehry. You can search for older threads, and can also post and ask people for advice. 
Very occassionally, group members will post horror stories or "do not use" warnings that could help you weed out bad vendors.
4. Yelp—but in context.
If you're seeing dozens of comments about a company or single contractor or plumber or gardener that seem to confirm each other, chances are they're reliable. But oftentimes Yelp-ers use the site only when they have complaints, so you may want to take reviews with a grain of salt, says Gehry.
Though Gehry says she's certainly hired vendors without any presence on Yelp, lots of positive reviews "shows that they clearly have a history, a presence and a following."
Plus, she prefers those with photos of the work that's been done. "More evidence that they've done what I want done is helpful." Before-and-after photos, in particular, can show you the quality of someone's work.
 And, she says, "trust your gut." If a review seems too good to be true (or a group of reviews do) and feel like marketing material, it might have been written by the vendor—or their best friend.
5. Don't judge a company by personal references. Judge by how they answer your questions.
"I cut my teeth on this when I was hiring a nanny for my son," says Gehry. "Personal references may not be the way to go, because it's easy to fudge them."  In some ways, personal references can be like Yelp reviews, if the reference is nothing but glowing, it could be a sign that the person is a friend or family member and not a former client.
Gehry says it's most important to ask specific questions and see how they answer them. Listen to see if the lingo rolls off their tongues—that's a good barometer of how much they know about the industry—and leave plenty of time to talk. Presenting hypothetical situations (like "the basement floods, what do you do?") are a good way to test how people will handle the job.
But how do you know what to ask? That's where your due diligence kicks in. "Do some online research on the subject beforehand so you have general knowledge of the subject. You can start as basic as a Merriam-Webster explanation" and continue your research from there, into Wikipedia, industry publications, city websites, association websites, and consumer publications. 
"I've even gone to Lowe's and asked them about retaining walls when I was working on a project," says Gehry. This way, you'll get a sense of whether or not this person knows what they're talking about rather quickly. (One caveat: some people aren't great at presenting themselves but still do a great job, so don't rely entirely on their answers.)
6. Don't be lured by price alone.
"If I had to choose between the cheapest, the most expensive or the middle, I'd go with the middle or most expensive," says Gehry. "But they'd have to justify why they're much more expensive." 
To justify a higher price, she says expect a detailed proposal to explain why they're so much more expensive. And, she adds, "I would also expect a higher level of hand-holding and elevated customer service from the people/vendor charging the highest premium." That's usually something you can judge right away.
7. Make sure they're familiar with the city in general, and the neighborhood more specifically, and even the building.
You want vendors who know the rules so they follow them (and know how to work around them correctly). They should know—or at least know how to look into—when you can and can't use a freight elevator, where you can and can't park a truck, and the like. Gehry says she recently worked with an HVAC installment person who called her several times asking for advice on where to park. That's an added headache you don't want to have to take on.
8. Make sure all the paperwork is up to date.
Some vendors have to be certified (contractors and plumbers, for instance) and others don't (upholsterers, seamstresses, handymen). Find out who does and doesn't need a license and whether and who has has had their license suspended or revoked here. The Department of Buildings also clearly explains which projects needs permits and which don't (FYI: If you're taking down a wall, or remodeling your kitchen or bath you will need a permit. If you're retiling kitchen or bathroom floors or swapping out light fixtures you don't. Read more here.)
And if you've discovered that the vendor does, in fact, need a license, ask them to send you a copy of their license or certification, Gehry says. It means that they're insured, and they meet the state, city and building's standards and their skills are up to date. 
9. Hire someone else to do the hiring and managing—if you have the budget.
For some people (like Gehry) all the research might seem like fun, for others, it might seem miserable. To hire someone to do it for you, it'll cost about $90 an hour, she says.
Brick Underground articles occasionally include the expertise of, or information about, advertising partners when relevant to the story. We will never promote an advertiser's product without making the relationship clear to our readers.