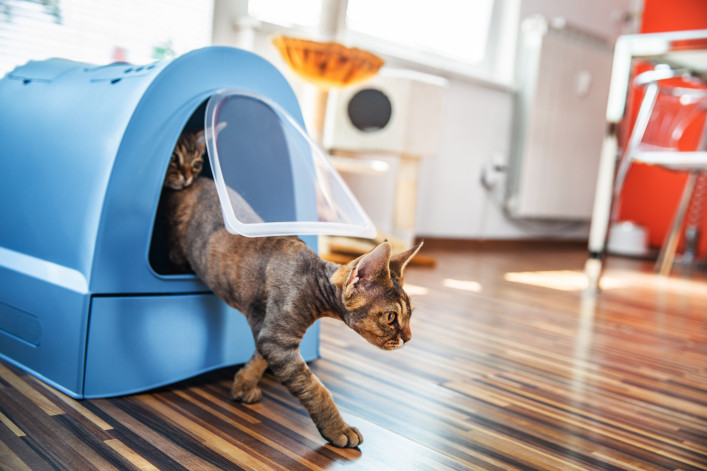 Many New Yorkers prefer apartments with open floor plans, but if you are a pet parent like me, you'll find that these types of places have an annoying drawback: There's practically nowhere to hide a cat's litter box.
That's what I discovered when I moved into a new, open layout apartment with a small bathroom—which is pretty standard in NYC
Of course, if you're lucky enough to have a kitchen cabinet to spare, you can take off the door and keep your cat's litter box there. Or, if you have a dressing room or walk-in closet that you don't spend much time in (like I used to have at my old place), you can stow your cat's loo there. (If you're buying your apartment and intend to renovate, here are some pet-friendly renovation ideas including hideaway litter boxes). 
But if you don't have extra space, you will have to get creative and invest in another solution. To help you out, Brick rounded up stylish litter boxes as well as furniture made to hide a litter box in plain sight.
Keep reading for eight products that will make your cat's litter box blend in with your NYC apartment, listed from inexpensive to most expensive.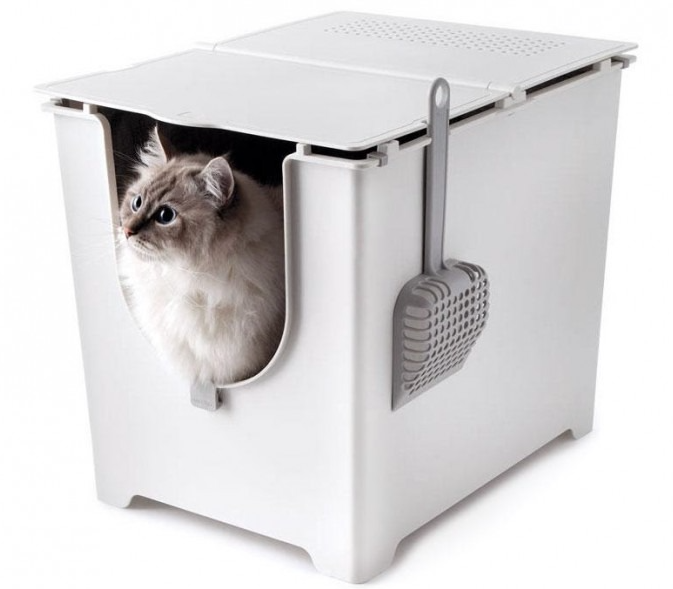 This front-entry litter box features a three-position lid, reusable liner that lasts up to three months, and a hanging scoop. It was named "best upgrade" by Wirecutter and has five stars based on almost 2,500 customer reviews. The company also has other litter box styles.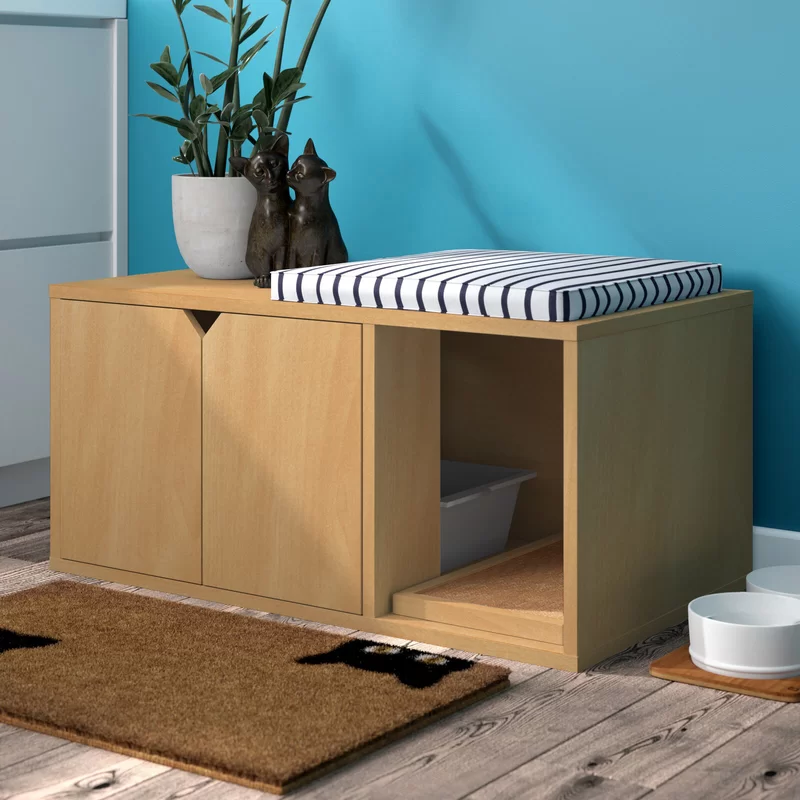 This litter box hideaway is currently on sale from its original price of $130. It has four stars based on more than 5,700 customer reviews. It has a scratchpad inside so you get to hide two cat necessities together and it's durable enough for your cat to perch on—or for you to decorate. It's only recommended for one cat, but it's stackable if you have more than one feline friend. It's made from recycled and eco-friendly materials and comes with a lifetime warranty.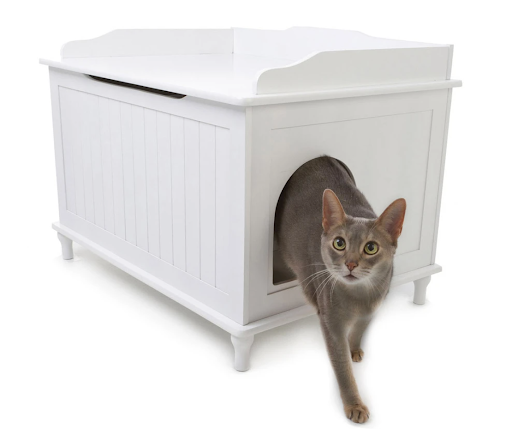 This litter box enclosure was featured in Oprah Magazine and has a new design with more interior height for your cat. It features an interior panel to catch litter from falling out and has two safety hinges so you can clean from above. It doubles as a bench and comes in a variety of colors and sizes. It's made to fit a standard-size litter pan.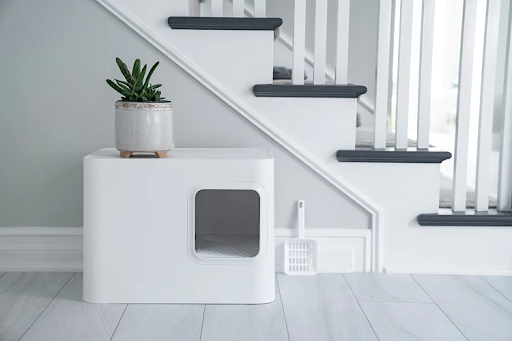 This modern litter box comes in three colors with matching accessories. The all-in-one system box has a litter catcher, optional doorway curtain, scoop, and scoop holder. It's made from 100 percent recycled materials. It's safe to decorate with a plant on top to blend in with your apartment, or keep it clear for your cat to lay on.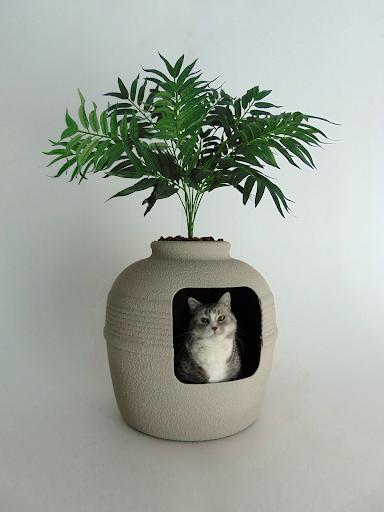 This litter box doubles as a decorative planter. It's made of hand-textured clay and is compatible for a cat up to 20 pounds. You can choose the type of faux plant you want, such as a palm or ivy bush. It has a four-and-a-half-star rating based on 32 customer reviews. 

This litter box enclosure also works as your end table. It has four stars based on 578 customer reviews. It features a storage drawer, internal plastic liner, and a sliding litter tray. You can choose from three colors and two sizes. 

This aluminum litter box has one entryway to contain odor and is suitable for cats that are 15 pounds or less. The litter tray inserts are sold separately for $49 for a five pack. It has a four-and-a-half-star rating based on seven customer reviews. 

If you're a techie, the Litter Robot 3 is for you. It has a four-and-a-half-star rating based on more than 10,4000 reviews. The smart device is wifi enabled and automatically self cleans, so no matter where you have to keep it, you don't have to worry about odors. It also comes in beige to blend in with lighter decor. It has an iOS and Android app so you can monitor it to know when it's full. It works for cats five pounds or more and can be used by multiple cats.
Brick Underground articles occasionally include the expertise of, or information about, advertising partners when relevant to the story. We will never promote an advertiser's product without making the relationship clear to our readers.