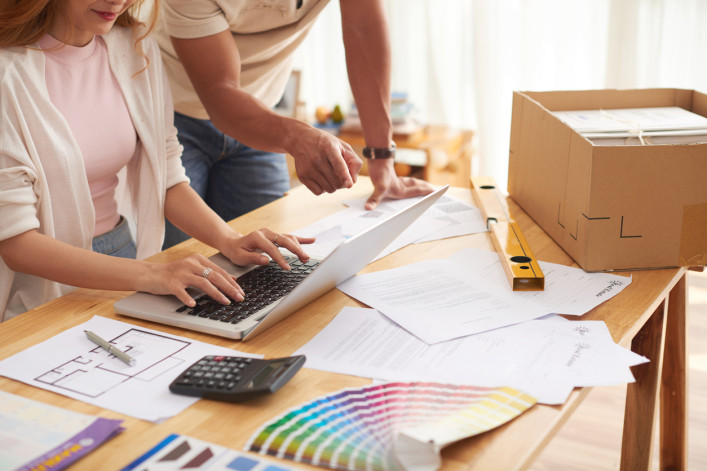 On our recent Brick Underground Podcast episode about renovation, guest Jean Brownhill, founder and CEO of Sweeten, a service that helps connect apartment owners to contractors (and a Brick sponsor), broke down three crucial steps that would-be renovators must check off before they start talking to general contractors.
"First and foremost, really make a list of the things that must happen, that must happen, and the things that [would be nice] to happen," Brownhill says, adding, "Make it super clear which ones you absolutely have to do."
Then, she says, "Look at the budget, then look at realistically, okay, can we do this? And is everything really a must? Maybe we need to get rid of some of the nice-to-haves. Or if that scope and that budget are aligned, awesome. Keep going forward."
The third crucial ingredient is a realistic time frame. Remember, this is New York, so the number of days it takes workers to physically do the job is only part of the bargain. You're also looking at Department of Buildings permits, potentially seeking the approval of your building's board, and condo and co-op rules that may lay out when contractors can use which elevator, where they can park, and what days and hours they have to stop working. Give yourself wiggle room on each variable, because it's all but guaranteed that you'll hit a snag somewhere along the way.
"Be realistic about how long it takes," Brownhill says. "We've had folks who have really large-scope projects, huge budgets, they have plenty of money in the bank. And they're like, 'I want it done it six months.' And," looking at the i's that need dotting, "You're like, 'Nope.'"
Only with a specific scope of work, budget, and time frame nailed down should you move on to the next step.
"Once you get all that together and those are all real, absolutely start interviewing general contractors," Brownhill says. "But without that alignment in the beginning, it's very hard."
For more tips and real-life examples, the full Renovation Episode is here:
Brick Underground articles occasionally include the expertise of, or information about, advertising partners when relevant to the story. We will never promote an advertiser's product without making the relationship clear to our readers.