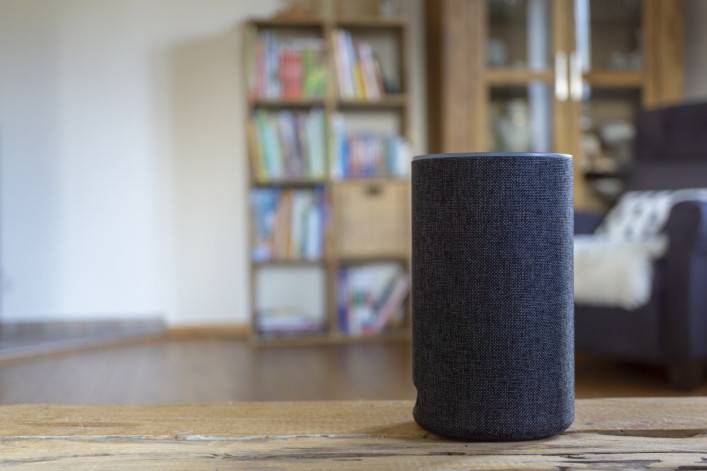 Here's a news story about smart home technology that would be kind of funny if it weren't so creepy. A Milwaukee couple was recently harassed with 90 degree temperatures and loud music with vulgar lyrics after their Nest security camera was hacked—the hacker even talked to them via the device. If that's not disturbing enough, you can read our post on hidden security cameras in apartments.
Brick Underground is a fan of smart home devices, which are getting more affordable, too. But part of what makes many devices "smart" is that they are connected to a network, and many devices, such as the various smart speakers (Alexa, Google Home, Apple HomePod) "listen" for a prompt in order to be activated.
Being so connected and "attentive" can, as that Milwaukee couple's experience shows, make homes more vulnerable to virtual intrusion. So how can you protect yourself? 
It takes two
In the case of the Nest breach, a Google representative (Nest's parent company) attributed the hack to compromised passwords obtained via other sites. 
Which is why one of the best ways to prevent these types of hacks is to set up two-factor verification. With this security measure, it takes more than a single password to access an account, and another device, such as a smartphone, is enlisted to confirm an account owner's identity. The Verge has a helpful and comprehensive guide to setting up two-factor verification across several devices and platforms.
Is this thing on?
The short answer is yes, probably. Get any group smart speaker owners chatting and you'll likely hear tales of their digital assistants piping up when no one was talking to them. Amazon's Alexa seems to be the most frequent agitator. And you may be disturbed to find out that Alexa keeps an archive of everything it hears after you say its name. 
Supposedly, smart speakers/home assistants don't start listening until they hear their "wake" word like "Alexa," or "Siri,"—and some degree of listening is permitted/agreed to via these devices' user agreements. 
But we wouldn't judge you if you're still a little uneasy with the technology. At the very least, it's wise to figure out which privacy and security options you have selected for your device, and know how to disable listening if you'd like. 
Here's a guide to turning off a home assistant's mic manually, via voice command, and managing settings via an app for Alexa.
And if you want to know everything Alexa has recorded (and delete any of it) read this. To do the same for Google Home, read this. And apparently, deleting Siri's recording's is a little more challenging, but you can do it. Here's how.
Brick Underground articles occasionally include the expertise of, or information about, advertising partners when relevant to the story. We will never promote an advertiser's product without making the relationship clear to our readers.