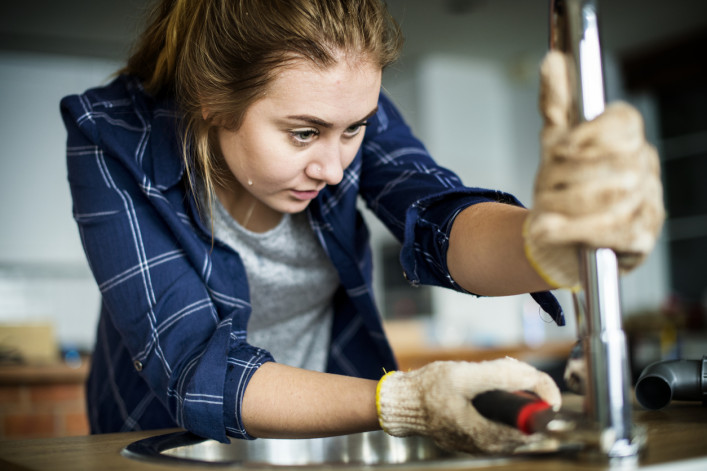 In matters of home décor, I have long subscribed to the enlightened Voltairian philosophy that perfection is the enemy of the good. It justifies leaving dishes in the sink overnight and the wabi-sabi of the mismatched kitchen chair legs I didn't even notice for three whole years.
Recently, I shared with readers the agony and the ecstasy of my kitchen renovation in the throes of the pandemic.
Still, once this was done and dusted, little things started to bug me. Like the vintage 1997 toe kicks under the original cabinets, yellowed with age, falling off their cleats and strangely gnawed. Like Mr. Jinx, I hate meeces to pieces.
Purchasing the toe kicks was readily accomplished with a trip to IKEA. My problem is getting someone to install them. This is what I call a "small stuff" job—a task that falls just beyond my skill set, requires power tools, measuring and other expertise for which I missed the lectures in graduate school.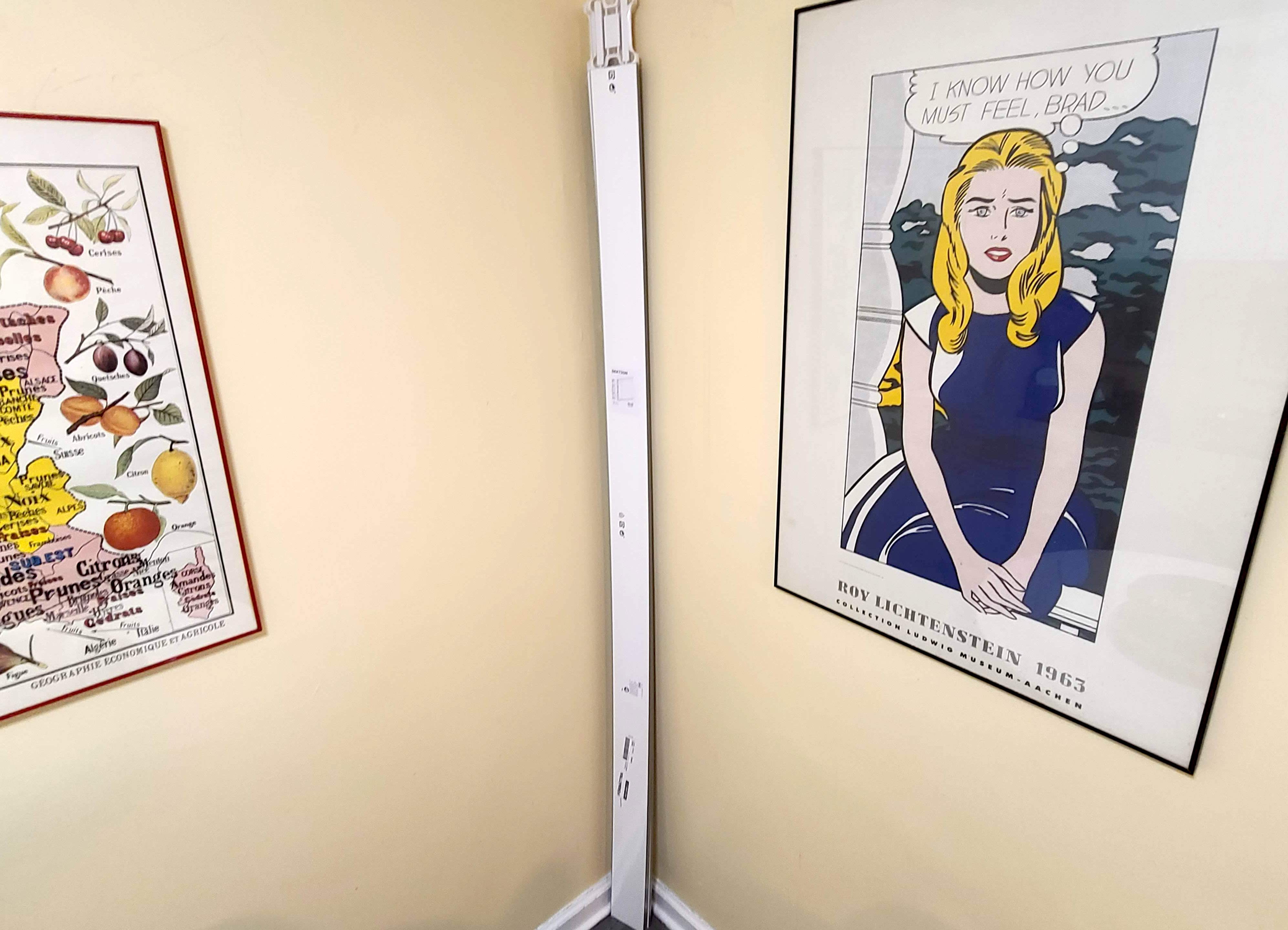 I knew if I beseeched the contractor who installed my cabinetry to send one of his men for this "easy" assignment, he would politely and firmly decline. That's because there's much more than meets the eye on these small stuff jobs. This is not personal, it's strictly business.
"It's not that we don't want to help you out," says Lance Bertrand, founder and CEO of Brooklyn-based Turn Key Design & Construction. "It's that it's really not profitable for me to send a skilled worker out for just two or three hours of work." He explains, "I'm paying my guys for a full day but only taking in a portion of it, plus there are costs in preparing paperwork, set-up and pack-up time, parking and parking tickets."
And, there's always a chance something will go wrong and disproportionately require Bertrand's time and money to remedy. "The potential liability puts my company and its reputation at risk," he says.
Happily, there are alternatives. Here are my time-tested tricks for not sweating over the small stuff.
1. Team up
You can often lure a painter or carpenter to do small-stuff jobs by recruiting another neighbor or two who have similar punch-list items. Building Link is an effective way to advertise a talent-share; absent that, there's always the laundry room bulletin board. This way you can offer an artisan an entire day or two of work in your building. I have done this for all sorts of things, from piano tuning to TV-mounting to minor (but necessary) painting jobs.
2. Mooch inside talent
If you are in a large apartment building or a co-op, it's likely that there is one or several renovation projects underway. You might consider "borrowing" a worker to install those wall sconces that have been sitting around for six months.
A contractor currently overseeing a major renovation project  in my co-op who asked not to be identified explained how this works.
"It all depends," he says. "If it's a friend of the people I'm working for, and it's a small job not involving any liability I would consider it," he told me. "And I don't mind sending my subcontractors over to take a look, but once I had a worker who called in sick to go down the hall to work for a full day for another resident. He is no longer on my team." He discourages accosting workers directly; it's best to seek out the general contractor to negotiate. You're on your own to work out fees; it's a good idea to do this upfront.
Of course, there's also your inside house talent—the super, handymen, and porters, though you should check to see if your building forbids this. The upside is if whatever they do for you isn't quite right, you know where they live (so to speak).
For your small but specialized job, check the listings on TaskRabbit. While these workers are NOT insured (you will have to rely on your own homeowner's or renter's policy if something goes awry), Taskers offer instant gratification through "same day" services. The average minor home repair cost is $68 to $176, according to the site. And, if you feel you are too old to deal with the indignity of Allen wrenching IKEA furniture, TaskRabbit is your best solution (the company is owned by IKEA).

4. Your friend's husband
Last summer, I needed two holes drilled in a desk I was constructing to accommodate computer wires. These required a saw hole bit I picked up at Home Depot but then decided I was not up to dealing with. I asked my pal Christine if I could borrow her handy hubby for an hour. He stopped by and took care of this (as well as installing some necessary fortifying brackets). In exchange, I dropped off a cheesecake and let him keep the bit, which he thought was cool. This was win-win-win. Ask around. You never know who might have a hidden home-repair talent among your family and friends.
5. DIY
There are plusses and minuses to doing it yourself. I was traumatized years back by a "simple" kitchen faucet installation that resulted in a broken feeder pipe to the main, flooding my apartment and several below and establishing a low-water mark in my relationship with my co-op. I prevailed in the lawsuit—stuff behind walls is the building's responsibility, but it was ugly.
Still, virtually every ilk of household repair is extensively covered on the Internet. When I found out it would cost an hour of my appliance repair guy's time plus parts (quoted at $20) to replace a busted drive belt on my dryer, I watched 43 YouTube videos, ordered the belt on Amazon for $8.98, cracked a beer and installed it. (Actually, you need a beer or soda can to prop up the drum as you stretch the belt around it.) This was highly satisfying and something to brag about at cocktail parties for many years.
Just beware and be honest about your capabilities and limitations. I would never again attempt plumbing activity beyond jiggling the handle on a running toilet.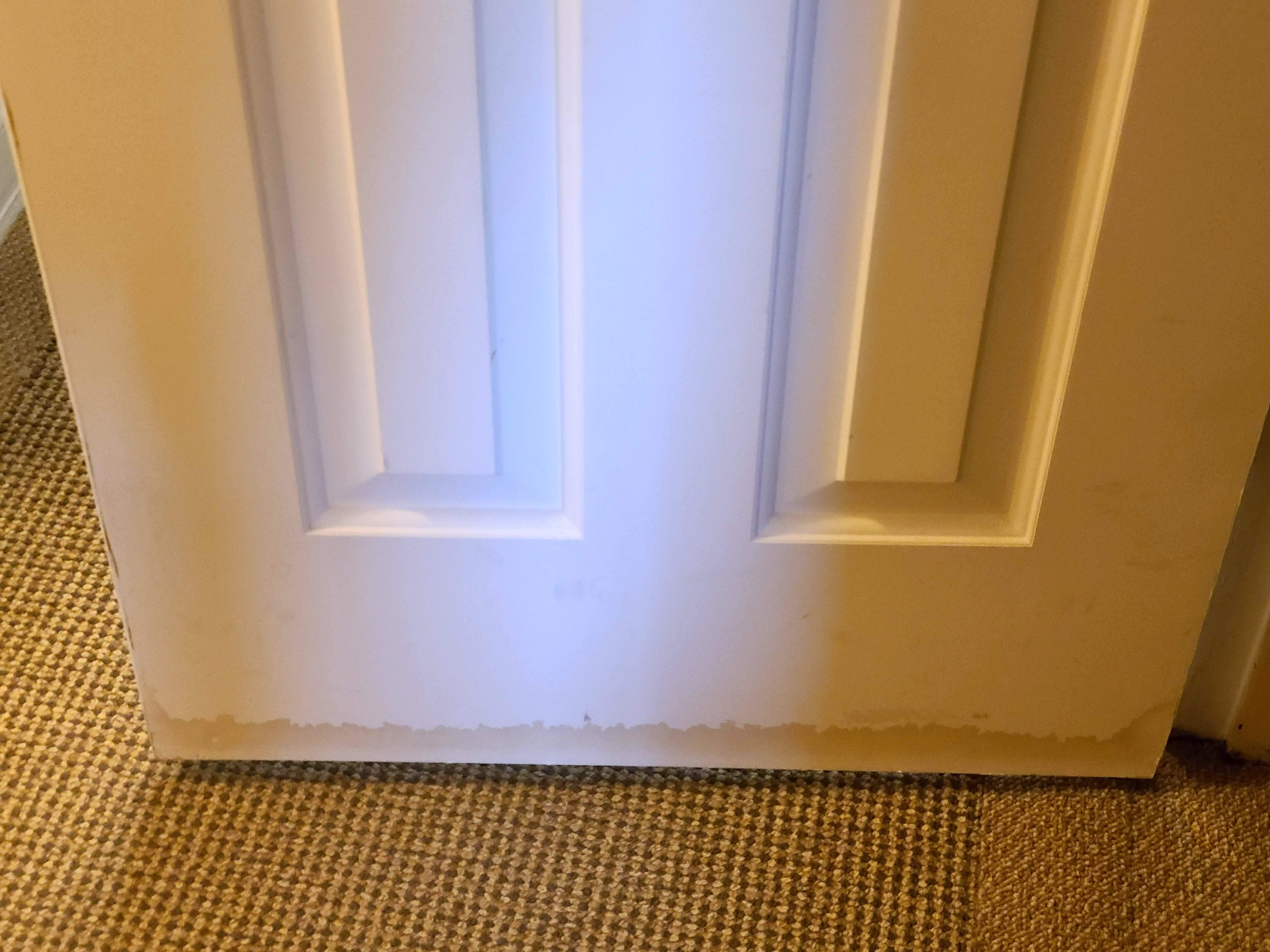 6. OK, I give up
This is when you just suck it up and pay for a whole day of work, as I did for installation of my countertops. I had exhausted every other alternative and this was a job I wanted done right. So, I paid more than I wanted, which I justified because the countertop material was so reasonably priced. If I had installed pricey granite, I would have paid a boatload for both labor and materials. My powers of rationalization astonish me at times.
7. Marry a contractor.
That's my final suggestion. But remember what they say about the shoemaker's kids…
For my toe-kick installation, I am planning to give #3 a try. There's always the other six if that doesn't work.
---
Mary Lowengard is a writer and editor who has been in a New York Real Estate of Mind since 1971.
Brick Underground articles occasionally include the expertise of, or information about, advertising partners when relevant to the story. We will never promote an advertiser's product without making the relationship clear to our readers.