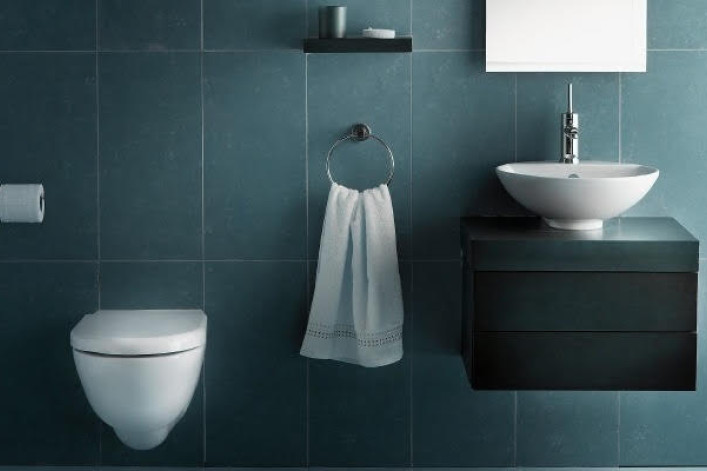 Imagine coming home from a trying commute to a fully decked-out bathroom. You step into your aromatherapy-enabled steam shower to sweat out the stress of the day, then you slide into your tub for a gentle, air bubble massage, flicking on your wireless, waterproof speakers to listen to some soothing music. You step out to towel off on thermostat-controlled radiant heat floors, and as you look into your fog-proof mirror to brush your teeth, your toothbrush sends data to your phone about your brushing habits.
All this technology is available to homeowners, but interestingly, few choose to avail themselves of it, even when they undertake a major renovation. Though it's usually a given that home revamps include the installation of some high-tech features, from smart refrigerators to sophisticated sound systems, most bathrooms remain decidedly analog.
"Few of our clients want high technology in their bathrooms," says Fraser Patterson, CEO of Bolster, a New York City company that has designed a transparent and enjoyable process for New Yorkers doing major renovations. "Even with million dollar renovations, the level of the technology in the bathroom is almost 19th century." In fact, out of every 20 Bolster projects that involve a bathroom renovation, only three of them include high-tech upgrades, Patterson says, while 12 of those same 20 projects have comparatively high-end, custom technology installed in other areas of the house.
Although Bolster architects do share with homeowners their many options for installing high-tech features when they renovate, the most advanced technology Patterson says he typically sees extends only as far as more efficient lighting and plumbing. Otherwise, bathrooms tend to be equipped with the same basics they've had for decades: a sink with a pedestal, tiles, a bathtub, and a shower.
A MarketWatch article about Americans who are redesigning their master baths confirms this: the most popular upgrades were LED lighting and larger shower stalls, hardly the cutting edge.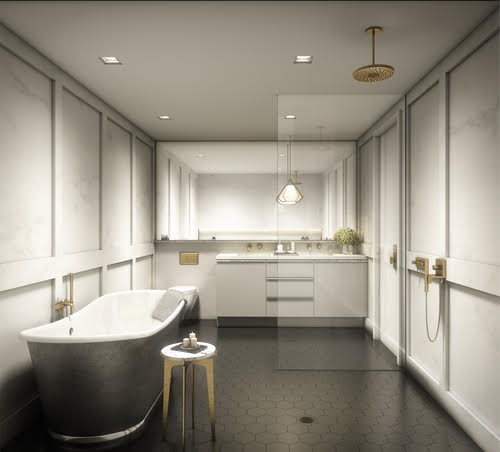 A high-end, "low-tech" bathroom designed by Bolster architect Jessica Wetters
Why are our bathrooms so 19th century?
So why isn't there innovation to make your morning ablutions or evening soak more exciting? The main reason may be rooted in a deep psychological need for a retreat from our busy, noisy world. "The rest of the house—especially after a renovation—is a plethora of technology and apps and interfaces. We're so bombarded with messaging and always available," Patterson says. "The bathroom represents a place where you can genuinely go away, which is something people may secretly covet."
Furthermore, anyone who has dropped their smartphone in a puddle may believe on a visceral level that technology and water don't mix. "Those two things seem incompatible to us," Patterson observes, though he adds that there is, in fact, plenty of waterproof gadgetry on the market.
And especially for New York where entire families may wind up sharing one full bathroom, the durability and functionality of a bathroom becomes the primary concern. "
There may also be a city-wide preoccupation with the olden days—just think of how many New Yorkers covet the beautiful, if sometimes impractical, features of pre-war homes, or like to hang out in bars and restaurants decorated with Edison bulbs and reclaimed wood.
"Look at the 18th and 19th century architecture of New York," Patterson says. "We have a nostalgia for old styles." And this may extend to our bathrooms, the places where we crave simplicity and peace, free from the interruptions that come with lots of gadgetry.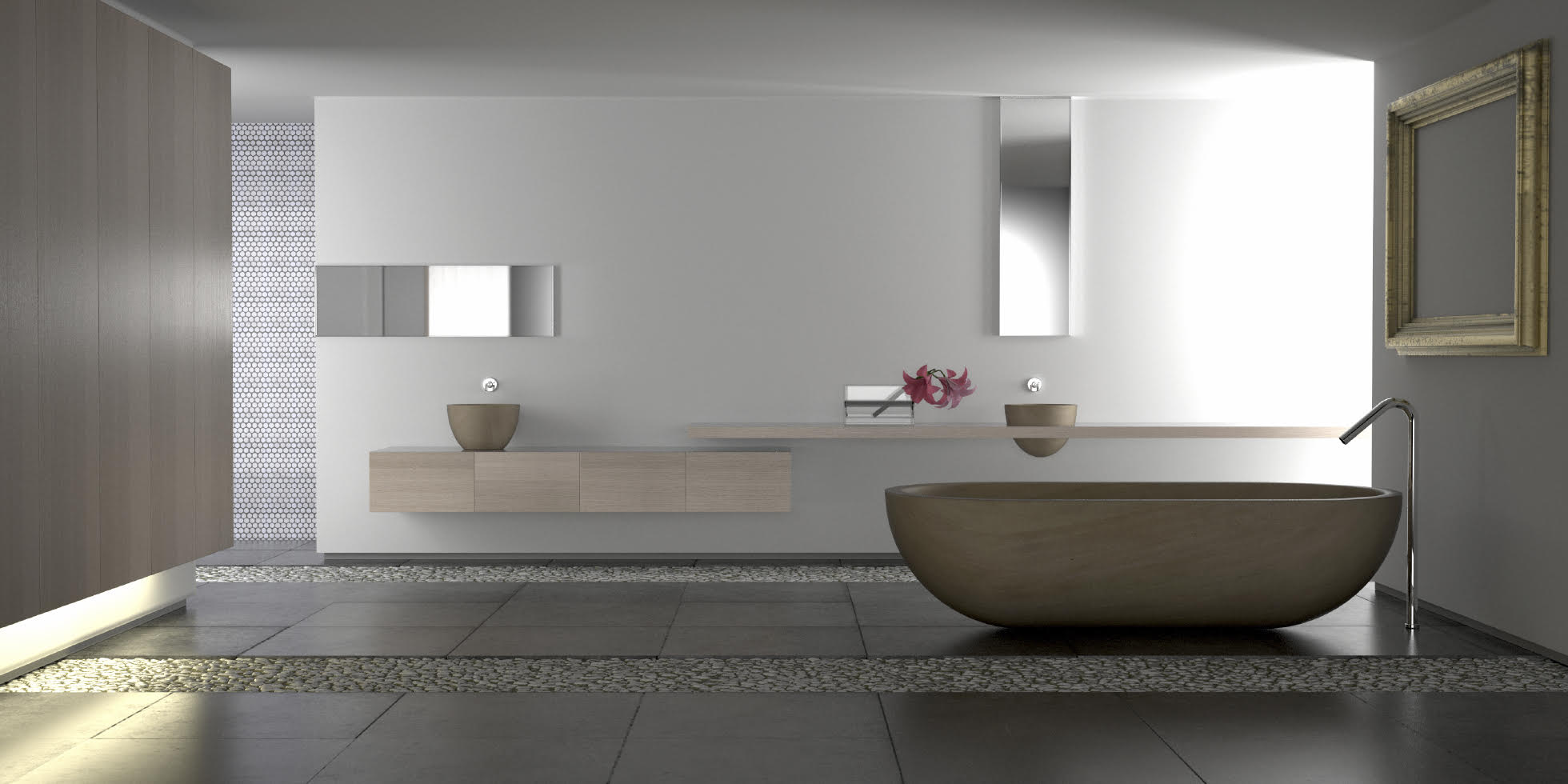 A high-end, "low-tech" bathroom designed and built by Bolster
What upgrades should renovators consider for their bathrooms?
Although many homeowners prefer to keep it simple in their bathrooms, there are plenty of innovative options on the market for those looking to upgrade:
Toto toilets: Unlike many American homeowners, the Japanese, by contrast, aren't shy about bringing high tech upgrades into their bathrooms. And the centerpiece of Japan's bathroom technology may be the Toto brand toilet. "We always advise our clients to get Toto—it's the best toilet in the world by far," Patterson says.
A New York Times article breaks down why there is a "cult" around Toto: the most advanced toilets in the line include heated seats that lift and close automatically, bidets that spray in two directions, and an air dryer, all controlled by a panel of buttons. The toilets are also efficient in their water usage, and easy to clean. (Also worth noting: the more advanced models in the Toto line can cost thousands of dollars.)
Patterson says that you don't have to go the Toto route, though: "All manufacturers have a Cadillac version of their toilets that for about $5,000 have integrated bidet with directionality and different sprays and temperatures. They also have motion sensors that open and close the seat, again, so you don't have to touch them."
Bathtubs with air bubble technology: Traditionally, whirlpool tubs used hard-to-clean pipes for their massage jets; plus, their motors caused vibrations that were audible to neighbors in apartment buildings, so many NYC co-ops and condos banned them. But today, new whirlpools employ more hygienic—and far quieter—air pumps that create the same massage effect. Brands like Kohler, for instance, offer hydrotherapy tubs that come with dials that allow you to adjust the intensity of the air jets, while MTI makes a tub that incorporates an aromatherapy diffusion system.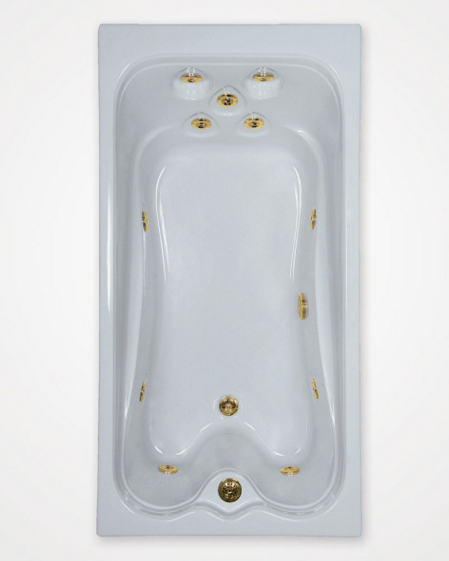 WaterTech Bath Products 6636 Elite Whirlpool Tub
Anti-fog mirrors: No more swiping the condensation from your mirror after a shower: heated mirrors that never fog up have been on the market for years, though Patterson says he rarely sees them installed when homeowners renovate. The mirrors can be connected to your shower's light fixture so that whenever you use it, the heater turns on. Plus, some brands offer defoggers that can be applied to existing mirrors with adhesive, so there's no need to install new ones.
Hands-free everything: For the hygiene-obsessed, hands-free bathroom technology minimizes the spread of germs. Touchless faucets and soap dispensers that allow you to wash up with the wave of a hand are common in public restrooms, and you can bring the same technology into your own lavatory.
Heated floors: The tile floors in your bathroom can quickly get chilly, and radiant heat floors that you control via thermostat are one solution to the discomfort of stepping out of a hot shower and onto an icy surface. According to Houzz, you can choose between electrical or hydronic systems, both of which will entail having a professional replace your existing tiles. For a cheaper and less invasive version, consider a product like a heated shower mat that can be laid on top of existing tile.
Steam showers: A great remedy for congested sinuses or sore muscles, a leisurely relaxation session in a steam shower seems likely to appeal to weary New Yorkers. Some also incorporate luxe touches like aromatherapy diffusion and LED lighting to enhance the mood. The catch? "Steam showers are amazing, but they use a lot of power, which is hard to acquire in NYC," Patterson points out. Plus, as This Old House notes, you'll need to hire several professionals to install a steam generator, including a dealer, contractor, plumber, and electrician.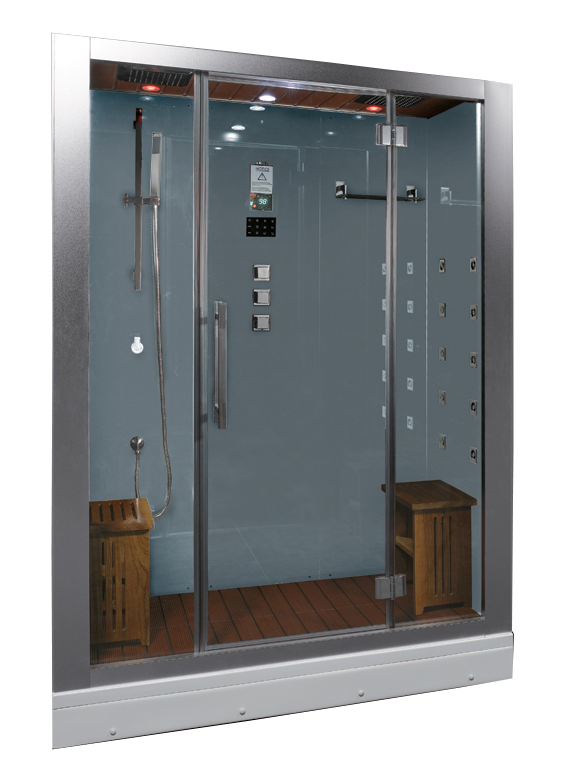 Steam Showers Inc. Ariel Platinum DZ972F8W White Steam Shower
Waterproof, Bluetooth gadgets: If your bathroom is less a sanctuary from the buzz of technology and more a frustrating separation from it, you can stay connected even in the shower with the installation of waterproof, Bluetooth-enabled wireless speakers, phones, and televisions. In a roundup of bathroom gadgetry, for instance, PCMag recommends a Kohler showerhead that includes a built-in, wireless speaker, as well as a Sony tablet that can be safely submerged in five feet of water. On the smaller end, nowadays there are even toothbrushes that come with Bluetooth technology, connecting with your smartphone to help you track your dental hygiene. 
---
Every year, New Yorkers waste over $700M following the usual renovation process. Bolster is different, using a scientific approach to match you with the highest-quality professionals and financially guarantee your project is delivered beautifully for a fair price - all at no extra cost.
To start your major home renovation project, visit bolster.us or call (929) BOLSTER.
More from Bolster:
Here's how long it takes to gut renovate a three-bedroom apartment in NYC
Here's how much it costs to renovate a rooftop terrace in New York City 
Should you hire an architect or a contractor first? 
Here's how much it costs to renovate a 2 bedroom 1.5 bathroom postwar co-op on the Upper East Side 
How to find a great contractor in NYC
Here's how much it costs to renovate a prewar 3-bedroom co-op in Cobble Hill, Brooklyn
Brick Underground articles occasionally include the expertise of, or information about, advertising partners when relevant to the story. We will never promote an advertiser's product without making the relationship clear to our readers.