For New Yorkers who are strapped for cash and short of creativity after long days on the clock but want to brighten up their apartments, temporary wall decals can be a fun option. They're relatively inexpensive, come in all sizes, and, crucially, are removable, which will come in handy when you need that security deposit back, or you decide to give your space a more radical makeover. The home decal marketplace was once populated overwhelmingly by a lot of tree silhouettes and inspirational quotes, but it's come a long way.
Here are some of our favorite, New York-appropriate decal additions from among the many options out there, in no particular order. 
1. For the Banksy fan who doesn't mind losing the political satire

And, you know, Banksy not being the actual creator of the art.
Banksy Rat Painting, $20 on Etsy
2. For the romantic

Scent not included.
Peony Flowers Wall Sticker, $104 from Houzz.com
3. For those who miss hugging the corner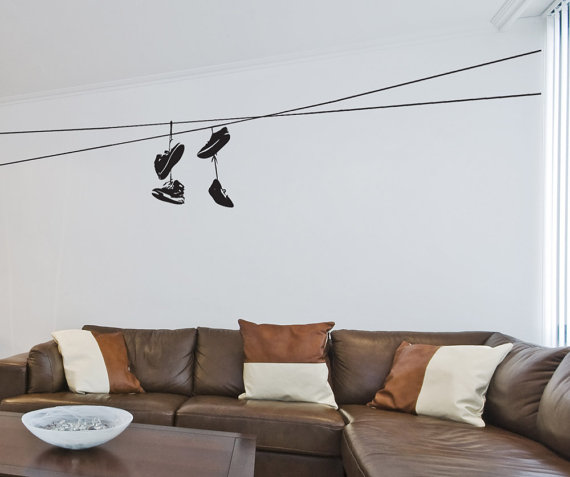 Or who want to compensate for having grown up inside kids. (Or who just think this looks nice.)
Brooklyn Shoes on Wire, $30 on Etsy
4. For those who dream of kitchen remodeling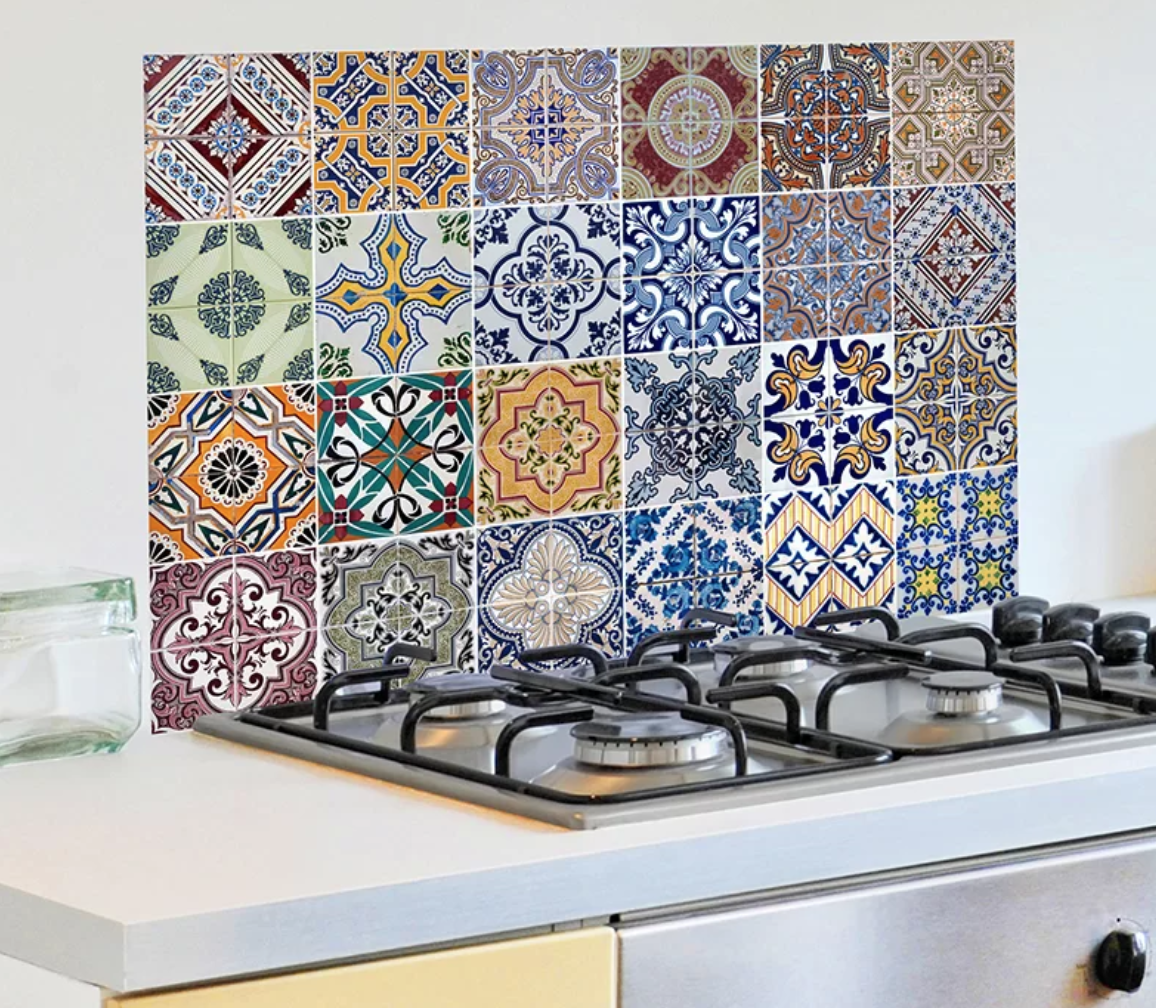 But can't afford that tile backsplash just yet.
Azulejos Kitchen Wall Decal, $41 from AllModern.com
5. For a statement art piece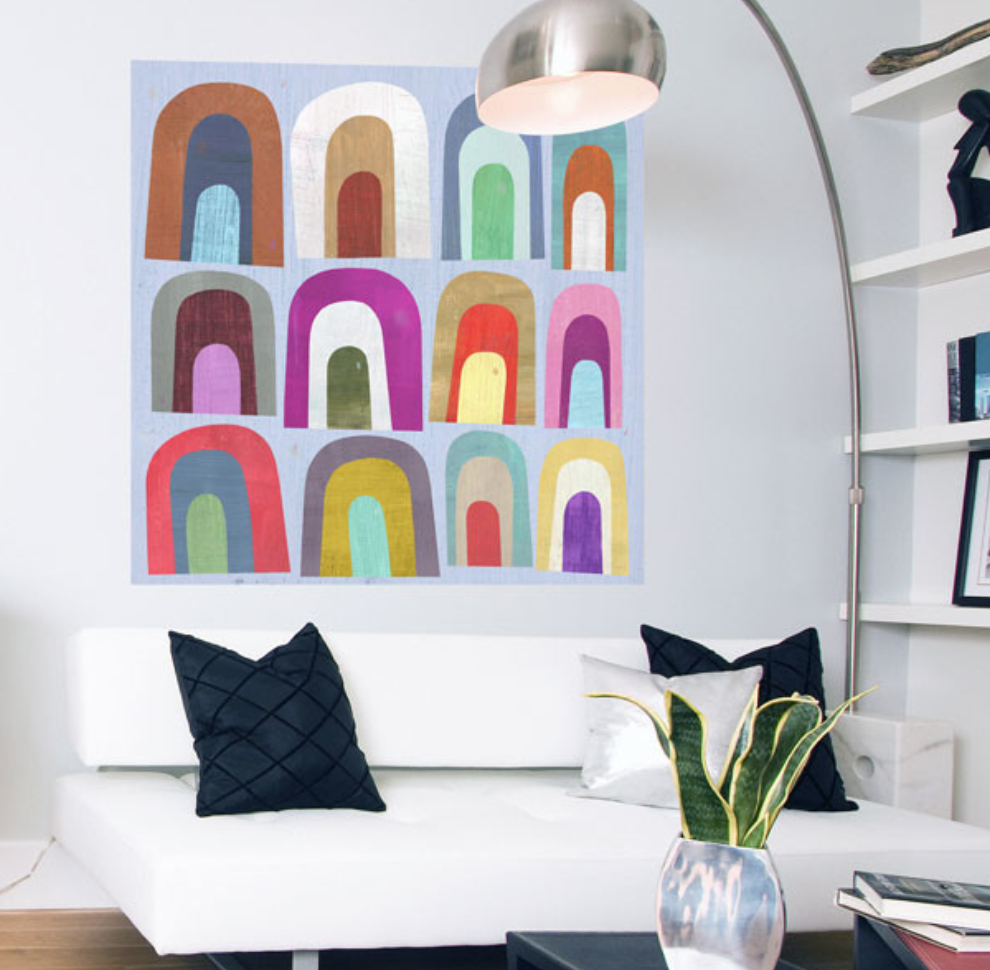 Without statement art prices.
"Mini Arches" by Melanie Mikecz, $129 from Houzz.com
6. For the tropics lover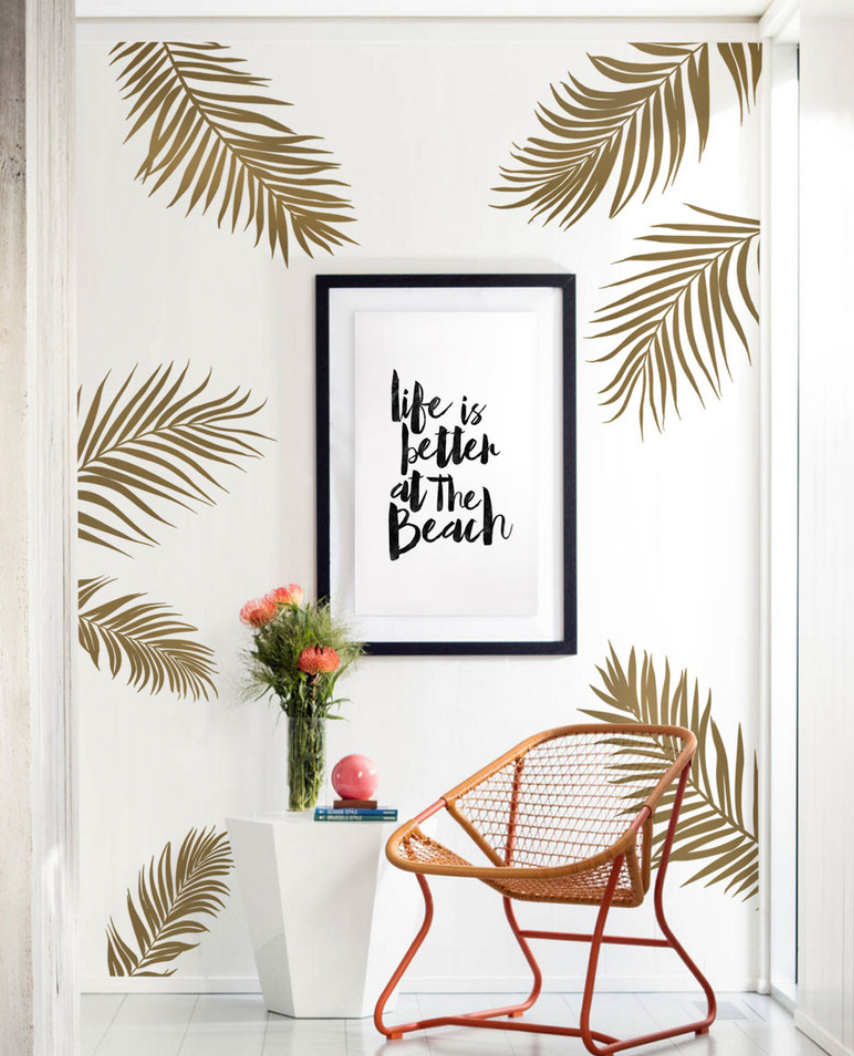 You can only grow so much in pots.
Palm Leaves, $55 from Houzz.com
7. For the organizer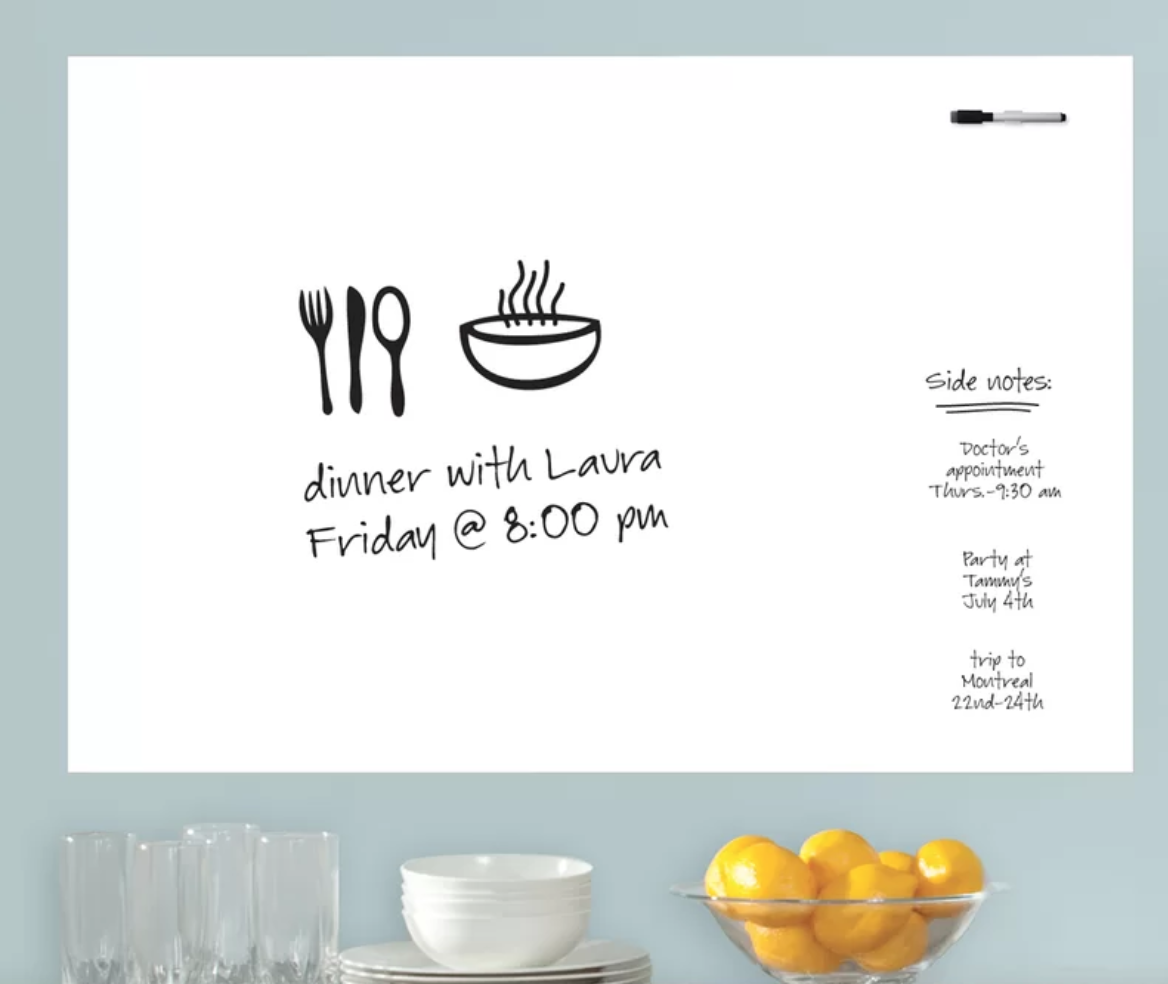 This could be nice if you're tired of pulling out your phone to look at that recipe.
WallPops Large Dry Erase Board, $33 from AllModern.com
8. The headboard substitute

Must be a fan of color.
Moutanabi Vintage Rug Adhesive Headboard, $113 from AllModern.com
9. For the green thumb in waiting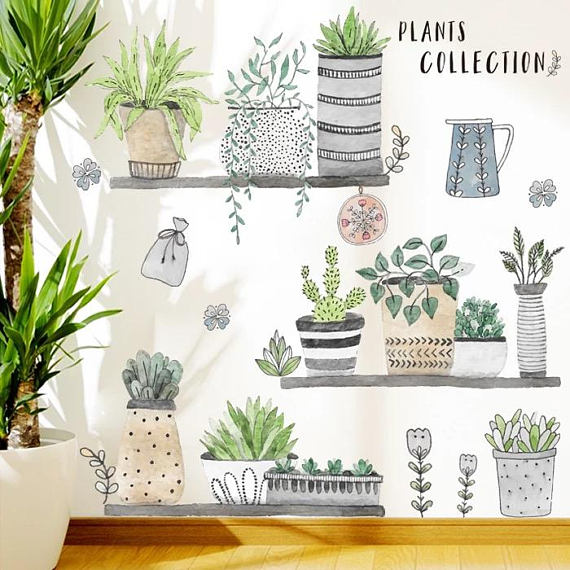 Again, there's only so much light and windowsill space.
Plant Wall Decal, $53 on Etsy
10. For the window that faces your neighbor 

Trade a couple of windows staring in at you for a jumble of drawn-on ones.
Little City Privacy Window, $92 from AllModern.com
11. For the design fan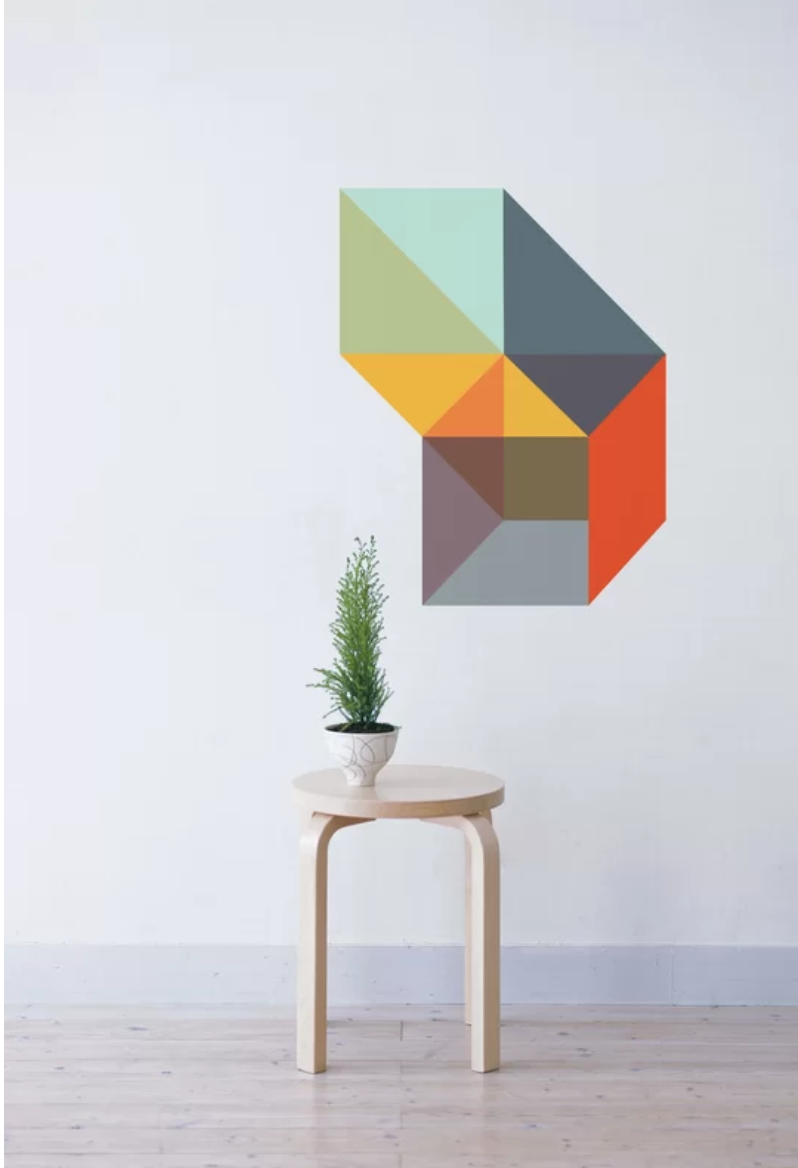 Get cubed.
Spot Gropius Wall Mural, $55 from AllModern.com
12. For the sophisticated kid

It's cute, but not cutesy.
Zoo wild decal, $15 from Etsy
Brick Underground articles occasionally include the expertise of, or information about, advertising partners when relevant to the story. We will never promote an advertiser's product without making the relationship clear to our readers.