Ask a Co-op & Condo Lawyer
What changes, if any, will New York's new attorney general make to laws and regulations that govern co-ops and condos?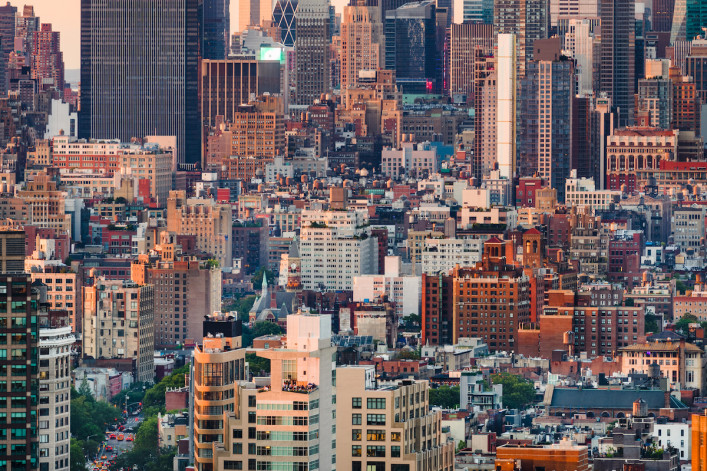 With a new state attorney general in New York, what sort of changes, if any, are coming to the laws and regulations that govern condos and co-ops?
New York's newly minted state Attorney General Letitia James has already announced plans to investigate the finances and real estate holdings of President Trump, so making many changes within New York's condo and co-op market "is probably not tops on her list of priorities," says Jeffrey Rendin, a real estate lawyer and partner at the firm Wagner Berkow, who was the former chief of enforcement for the Real Estate Finance Bureau within the state AG's office.
But that's not to say James won't make tweaks down the line that could affect you, Rendin says. 
Many expect that James—a longtime tenant advocate in her previous roles as a New York City Council member and the city's public advocate—will turn first to creating an in-house tenant-protection unit. "That doesn't mean the attorney general can lose focus of the statutorily prescribed duties of her office, which includes regulating condo and co-op offerings," says Rendin.
Under the Martin Act, New York state's securities and anti-fraud law, the attorney general's office oversees initial offerings and sales of new condos, co-ops or timeshares, as well as building conversions. It also fields and investigates complaints from condo and co-op owners and boards.
The new AG "has a great opportunity here as a significant regulator of one of New York's largest industries, real estate, so she's going to want to execute her regulatory authorities thoughtfully and for the benefit of all New Yorkers," says Rendin, who in his former enforcement role received up to 800 complaints a year, primarily involving construction defects, financial malfeasance, and governance/board control issues.
"The single biggest change the new attorney general can make to improve the condo and co-op market in New York, within the existing legal framework, is to hire more attorneys for the Real Estate Finance Bureau dedicated to enforcing the Martin Act," says Rendin. 
For years, the Real Estate Finance Bureau has had just five lawyers dedicated to policing fraud in offering plans. Five lawyers are simply inadequate to investigate every one of the hundreds of complaints from the all across New York State, or to bring more than a handful of lawsuits involving fraud in offering plans, he adds. 
Over the years, provision has been made in New York's state budget for a "special fund" to finance the Real Estate Finance Bureau, but Albany's famous political dysfunction and gridlock has prevented sufficient appropriations from being made from that special fund on a continuous basis. 
"Accessing more funding for the Real Estate Finance Bureau's enforcement staffing needs could go a long way toward making the condo and co-op market in New York function more fairly and efficiently," says Rendin.
Simpler offering plans
Simplifying offering plans would do a lot of good for buyers, and the industry—and probably reduce costs within the AG's office, which has a large attorney and engineering staff dedicated to reading this fine print, Rendin says.
"For years, the mantra of the condo development industry has been the more disclosure, the better," according to Rendin. "But is it, really?" 
Noting that the density and verbosity of offering plans has great expanded, Rendin suggests the attorney general could be more judicious about what disclosures it will accept in offering plans.
"It seems reasonable that the attorney general requires a developer to disclose the background about an ongoing lawsuit, which may affect the development as a special risk to purchasers. But it is not a special risk that hardwood floors should not be washed with water," says Rendin. 
Other ways in which the attorney general could make offering plans more readable and more relevant to you is not to duplicate the work of other legal agencies. 
"Why does the Real Estate Finance Bureau keep pushing developers to disclose the U.S. Treasury's Financial Crimes Enforcement Network's Geographic Targeting Orders?" Rendin asks. That federal agency is policing all-cash purchases of condos made by shell companies. The Treasury will do that regardless of what's disclosed in an offering plan, and neither the New York attorney general nor any offering plan sponsor has any control over the U.S. Treasury or how the it enforces federal laws, he says.  
To the average condo purchaser like yourself, these types of disclosures just mystify the whole purchase process, add length to an already dense disclosure document, and make it less likely that the offering plan will be read in the first place.
Wagner, Berkow & Brandt, LLP is a NYC-based law firm concentrating in real estate, corporate, commercial litigation, and cooperative and condominium law. Founding members Steve Wagner and Bonnie Berkow have been recognized for their real estate expertise for more than 30 years. To submit a question for this column, click here. To ask about a legal consultation, send an email or call (646) 780-7272.
Brick Underground articles occasionally include the expertise of, or information about, advertising partners when relevant to the story. We will never promote an advertiser's product without making the relationship clear to our readers.