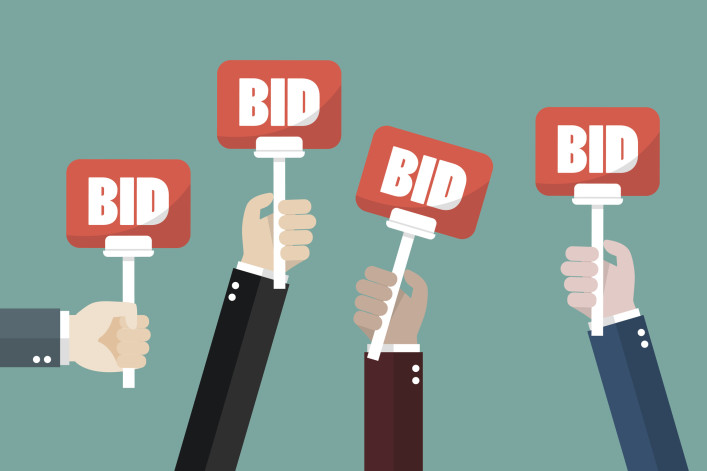 Not so fun fact of real estate:  Just because a seller accepted your offer to buy their apartment doesn't mean it's a done deal.  Neither of you are legally bound until fully signed contracts have been delivered.  Moreover, it's perfectly legit--albeit frustrating--for a seller to continue to play the field by sending out multiple contracts to interested buyers.  
On the bright side, during this nail biting waiting period you can walk away for any reason at all, no strings attached.   And if one of the following scenarios occurs, you probably should.
You think you're overpaying
In a bidding war, it's not uncommon for buyers to wind up making an offer that feels just a little too high. "Buyers want what someone else wants and sometimes it's the winning that motivates them," Kelly Deadman of Halstead says. "They think, 'It must be great, if someone else wants it!'. They have the time to come down from that 'high' while the lawyers do their work." That's also why sellers who get multiple offers will tell interested buyers if/when they're next in line.
But there's a bigger reason to walk away than the chumpy feeling of overpaying: If you're applying for a mortgage, and the apartment appraises for less than the accepted offer, the bank will refuse to lend to you. And if you don't have a mortgage contingency (which some sellers won't allow), you could forfeit your deposit money if this happens, says Julie Zelman, a broker at Engel & Volkers.
A surprise assessment seems likely
Once you have an accepted offer, your attorney will do due diligence on the building. "If it's discovered that the building has low reserves, and there's talk of a major project in the board minutes, it's certainly possible you'd be on the hook for a large assessment shortly after closing," says Josh Heyer, an agent with Triplemint. "I'd advise my client to seriously consider walking away or at least raise awareness of the potential cost risk down the line," he said.
Without a capital reserve fund (or a very low one), residents can face hefty maintenance increases and surprise high assessments.  "I tell my clients to think long and hard before putting themselves into that kind of situation," Zelman says. "They're often happier purchasing a place with a slightly higher price in a building that has good financials and a healthy reserve fund."
But these potential problems can also have a bright side. "The buyer could come back and renegotiate," says Deadman. But, she adds, a good broker will also know about potential upcoming assessments and price the apartment according. "I actually might advise my buyer to reconsider if the financials were suspect or seemed off," she says.
The inspection shows potential problems
If you're buying in a small building, or on a floor that could be subject to leaks (like a top-floor or ground-floor unit), or in a new development, it's wise to get a home inspection before you sign a contract.
The inspector will want to look out for structural problems, leaks coming in and out, floors that buckle and windows that don't open and close correctly. Electrical wiring is also important to keep an eye out for.
Zelman recalls one client who had made an offer on a home, and then got an inspector's report full of red flags.
"My purchaser asked for either verification that certain appliances, hardware, electrical systems were installed correctly or a discount in purchase price," she says. The seller wasn't willing to do either of those things, so ultimately, her client walked away. "He went on to buy a great, well cared-for property that won't give him a headache for years to come."
You find something you like much better
As we mentioned above, a deal isn't done until a contract is signed, so if you do find another apartment that's better suited for you, it's within your rights to take it. 
It's something Deadman says she sees often. 
Keep in mind, though, that this can be a risky move. If you drag your feet on the first one waiting to see what happens to the second/new apartment, and you don't end up getting the second one after all, "you may end up losing one or both," says Deadman.
Brick Underground articles occasionally include the expertise of, or information about, advertising partners when relevant to the story. We will never promote an advertiser's product without making the relationship clear to our readers.