Looking for a vacation home with a pool outside NYC, but can't bear the thought of suffering through Hamptons traffic every weekend? In this week's Beyond the Hamptons edition of Buy Curious, Douglas Elliman's Jennifer Leahy and Eileen Green Realty's Annie Rohrmeier suggest some alternative locales and tell you everything you need to know before even thinking about purchasing a house with a pool.
THE WISH LIST:
I'm in the market for a vacation house with a pool. What do I need to know? And where should I look?
THE REALITY:
Let's first address the where.
Maybe Bellport?
Eileen Green Realty's Rohrmeier certainly thinks so, and not only because she sells real estate there. "I've lived in Bellport for 40 years," she says. "I've raised my family here."
Located on Long Island's Great South Bay—about an hour-and-a-half-hour drive from Manhattan—the incorporated village of Bellport is just 1.5 square miles, and, according to Rohrmeier, it's a "a quaint, wonderful town," whose housing stock consists of enchanting 19th-century homes. The median sale price for a home in the village is $270,000, according to Realtor.com.
While it doesn't have the rollicking nightlife one might find in the city (or the Hamptons, for that matter), Bellport is "a great little low-key town that has everything you might need for the weekend," says Rohrmeier, noting that it has "four restaurants, plus a deli, a café, a Chinese restaurant and a pizza place," in addition to a liquor store, a grocery store and a gift shop.
There are also tennis courts, a golf course, and a summer theater, the Gateway. It even has its own private beach—Ho Hum Beach on Fire Island—which is just a short ferry (or private boat) ride from Bellport. Although if you're getting a place with a pool, you probably won't have to make that trek very often. (Rohrmeier estimates that about 15 percent of the houses in Bellport have pools, which she says, is "a lot for a town this size.")
"People are happy here," says Rohrmeier. "It's a very Norman Rockwell-type scene."
How about Fairfield County, Connecticut?
"Very interestingly, my [listings] with pools are primarily viewed by New Yorkers in search of a weekend retreat," says Douglas Elliman's Leahy, who proposes such Fairfield County, Connecticut towns as Westport and Ridgefield as suitable alternatives to the Hamptons.
Just 47 miles northeast of midtown Manhattan (a little over an hour's commute by Metro-North train)—and ranked as the 10th most affluent town in the U.S. by Forbes in 2008—Westport is a ritzy mix of both rural and city life. It can be eerily quiet—especially at night—and brims with trees, says Leahy. Yet it still has "all the high-end stores and amenities city folk will want," she adds, referring to the multitude of luxury brands, chain stores, and fancy restaurants that are found mostly on Post Road and Main Street.
It's "artsy," says Leahy of the community that both J.D. Salinger and F. Scott Fitzgerald once called home. As such, some of its most well-known attractions include the Westport Country Playhouse, a 578-seat theater that offers live theater experiences from April to November; and the Westport Arts Center, a visual and performing arts center that is currently showcasing "Two Steps Forward," a contemporary Cuban art show.
Westport's housing stock consists of houses ranging from humongous gated estates to smaller midcentury Capes. According to Realtor.com, the median closing price for a house is $1.1 million. According to Leahy, there are currently 410 single-family houses on the market—136 of which have pools.
Ridgefield—which is also a little more than an hour outside the city—is more affordable than Westport, with a median closing price of $538,000, according to Realtor.com. The housing stock consists mostly of single-family colonials and Capes.
"Ridgefield is the secret gem of Fairfield County," says Leahy. "It's chill. It's down-to-earth. And you can get a fantastic house for under $1 million."
Attractions include the Ridgefield Symphony Orchestra, the Aldrich Contemporary Art Museum, and the Ridgefield Playhouse, which books a diverse assortment of comedians and musicians every month.
While there's lots of stuff to do in Ridgefield, the town is "landlocked," says Leahy, which makes having a house with a pool that much more important in the summer months. There are currently 345 single-family houses on the market—94 of which have pools, adds Leahy.
Now that you know where to look, here's what you need to know before buying a house with a pool:
Make sure it's safe: The last thing any pool owner wants is for someone to get injured—or worse, drown—on their property. Therefore, our experts highly recommend building a tall fence with a strong lock. "Get the latches checked periodically," adds Leahy. In addition, federal safety requirements introduced in 2007 require pools to have drain covers to prevent injury. But older pools might not have them. So when you get the house/grounds inspected, have the inspector double-check that everything's up to date and up to code before you sign on the dotted line. Also, know that few home inspectors are also pool experts, so you may want to contact a certified pool builder who'll know how to make sure a pool is running correctly, as well as how to run a pressure test to check for potential leaks.
 
Salt water or chlorine? While it seems to "have become the fashion to convert to salt water," according to Rohrmeier, is one actually better than the other? Let's examine the differences:

Contrary to popular belief, salt water pools do actually have chlorine in them—just at lower levels than traditional pools. Also, you (or more likely, your pool guy) don't need to add the chlorine as part of the pool's general upkeep. Instead, it's created as part of a chemical process through a salt water chlorinator or salt water generator that you'll need to purchase as part of the overall system. These chlorinators/generators can be pricey—upwards of $1,000 like this one—and they need to be kept running often (at least 10-12 hours a day in the summer months) in order to provide a steady stream of chlorine that will keep algae accumulation at bay. This will obviously add to your overall electricity bill. However, you won't have to keep adding chemicals to clean the pool as you would with a conventional chlorinated pool, so you'll likely make your money back from buying the generator fairly quickly.

What you choose to have is simply a matter of personal preference, says Leahy. Want something cheaper up front? Chlorine all the way. Want something less drying to the skin? Salt water, it is (due to the lower levels of chlorine). It's up to you.
 
Set money aside for maintenance: According to Leahy, maintaining your pool should cost a couple thousand dollars a year. It could be more or less depending on whether or not—and how—you choose to heat it. Solar power is free, but propane is obviously not.

Weekly service for a 20 x 50-foot pool is $56, according to this price list from Bellport's Clipper Pools. (Adding chemicals will be more.) Opening and closing a pool of the same size is $224. And don't forget, any repairs will be more, as will having to replace pumps or motors or adding/cleaning filtration systems. Make sure you have enough cash to deal with any pool-related emergencies that might arise.
 
Make sure you have insurance: A pool should be covered under the "other structures" section of your home insurance policy and should cover any potential repairs to your pool. But it's even more important to get liability coverage in case the unthinkable happens and someone drowns in your pool.

"If you have a pool and you're going to have guests, I'd even suggest getting additional liability insurance," says Jeff Schneider of Gotham Brokerage. Pool-related injuries or deaths "happen infrequently but they do happen, so make sure you're covered," he adds.

Some insurance companies will require you to build a fence to keep people out as part of your policy, while others will prohibit such potential deathtraps as diving boards. Schneider suggests closely reading your policy to find out what exactly you can and cannot do with your pool area.  
 
Will a pool add value? Yes, but probably not as much as you think. According to the National Association of Realtors, "an in-ground swimming pool adds about eight percent to value." Location also plays an important part. In the northeast U.S., a pool adds about 5 percent to a home's value since it can only be used part of the year.
 
Your house will be the place to be: "Your house will definitely be the cool house if you have teenagers," says Leahy, noting that many parents want a place with a pool simply because they figure it'll keep the kids home and out of trouble. They'll likely bring their friends over to take a dip rather than being elsewhere—as teenagers tend to be—all summer long.
Check out these listings where you can get your swim (or maybe wade) on: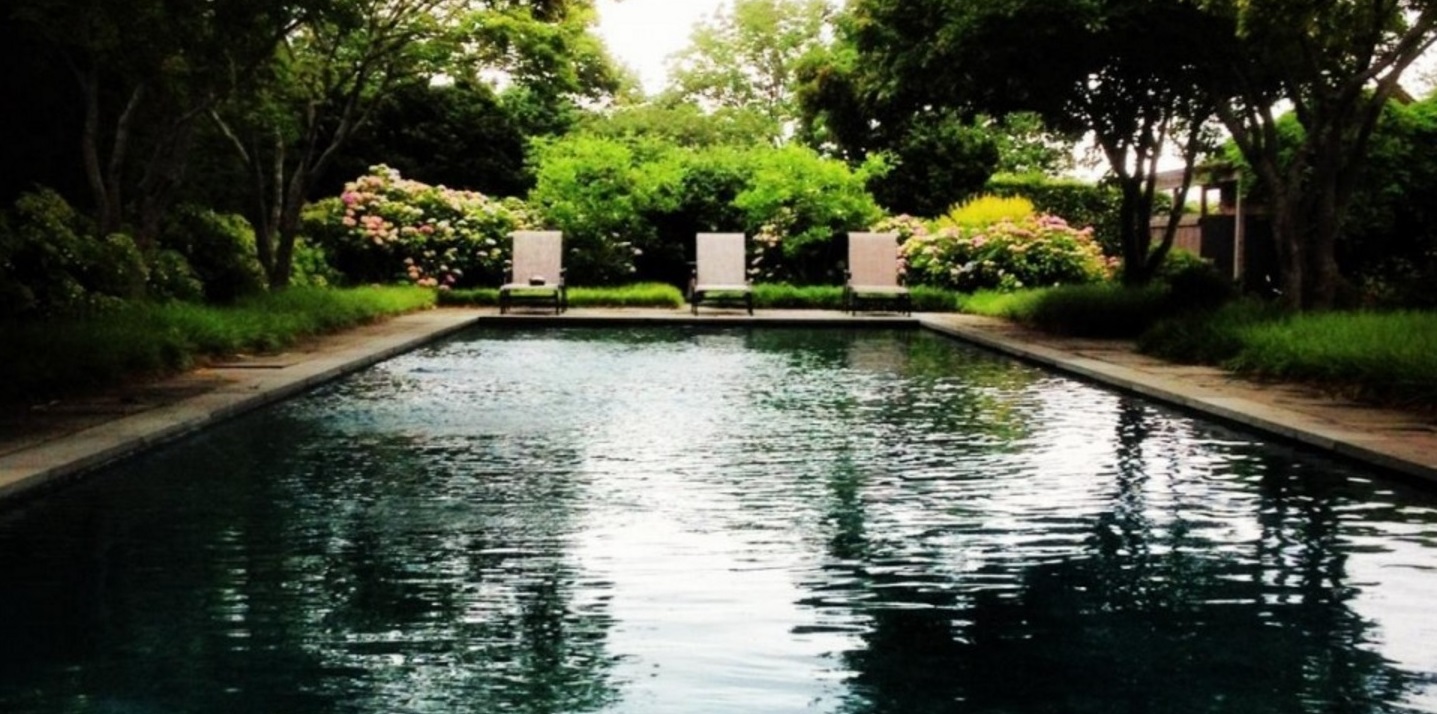 Bellport, NY four-bedroom, three-and-a-half-bathroom house, $3.9 million: This gut-renovated four-bedroom house at 15 Shore Road has an open floor plan, a chef's kitchen, a screened-in porch, an outdoor shower, central air, gas heat and a 20x70-foot in-ground pool.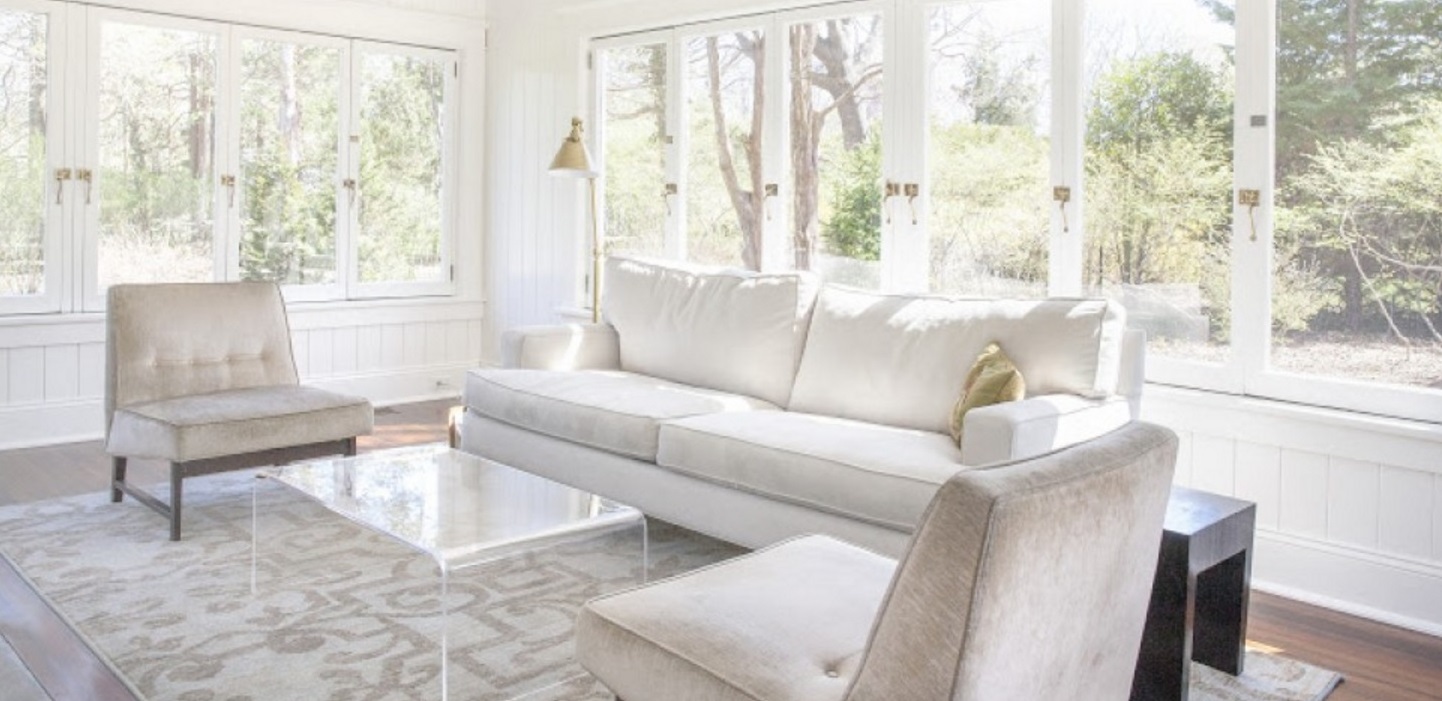 Bellport, NY six-bedroom, four-and-a-half-bathroom house, $2.195 million: Located at 12 Baycrest Avenue, this restored 1923 home is located on its own private lane. There's a master suite with a fireplace, an open gourmet chef's kitchen with luxury appliances and custom cabinetry, a new cedar shingle roof, all new pipes and plumbing, a new septic system, a new sprinkler system, a barn/garage that can be used as a pool house and a brand-new 20x45-foot heated saltwater pool.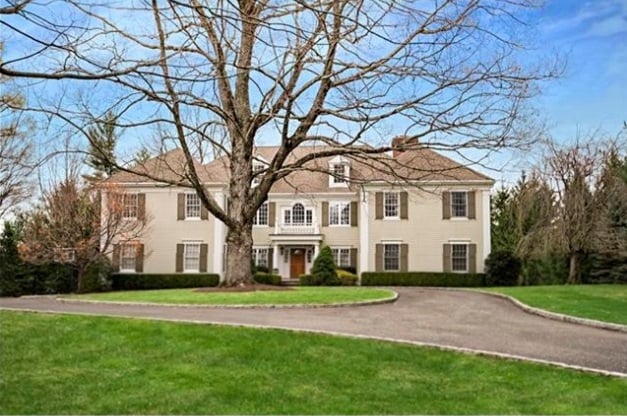 Ridgefield, CT five-bedroom, five-bathroom, two-half-bathroom house, $2.15 million: Located at 94 Golf Lane at the top of a hill, this custom-built home offers nine-foot ceilings, hardwood floors, French doors, oversized windows, a kitchen with professional appliances, park-like grounds, a heated gunite pool, and spa.
Brick Underground articles occasionally include the expertise of, or information about, advertising partners when relevant to the story. We will never promote an advertiser's product without making the relationship clear to our readers.