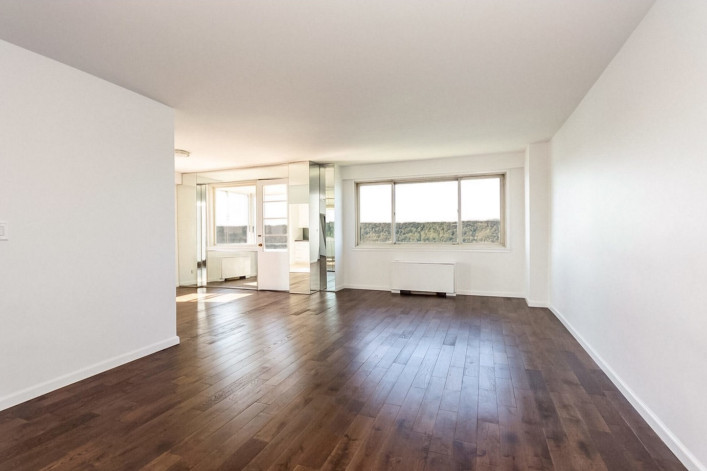 Hoping to save a few bucks each month by buying a place where utilities are included, but aren't sure how to even begin your search? Rory Bolger of Citi Habitats, Devone Fowler of BOND New York, and Tyler Whitman of TripleMint (a Brick partner, fyi) tell you where to look in this week's Buy Curious.
The proposition:
I'd love to buy an apartment where utilities are included. Is that common? How do I find it?
The reality:
"Let's be totally clear," says TripleMint's Whitman. "No one is getting free utilities. The question is just whether or not the utilities have been baked in with your maintenance or common charges."
So how does it all work exactly? Read on to find out:
How hard is it to find a for-sale apartment with utilities included?
Pretty much near impossible because the term doesn't mean what you think it's going to mean—which is that the building will pay them and you'll pay nothing, as is typical with many rental units.
"[The term] 'utilities included' is not a real perk" with for-sale units, says Whitman. "They're either not included and you're paying for them or they are included… but you're still paying for them because your maintenance is higher. Basically, 'included' does not mean 'free'."
It can, however, mean cheaper bills if your building has negotiated a bulk rate (more on this later). Says Bolger of Citi Habitats: "While shareholders are, in fact, paying for these utilities in their maintenance, paying this way does offer an advantage to residents as they pay a less-expensive bulk rate as negotiated by the board. That being said, an apartment with all utilities included is not the norm."
Typical maintenance fees, says Bolger, cover such things as common area upkeep (gym and roof deck maintenance, hallway lighting, and the like) and other operating costs like doormen and superintendent salaries.
"However, there are many for-sale buildings where these fees include heat and hot water from sources such as steam, gas, or oil, in addition to sewer charges," he says, but in general, "buildings that include electric and other utilities in their monthly maintenance fees are less common, but they do exist."
Adds BOND New York's Fowler: "It is very uncommon to buy an apartment with utilities included in NYC… A little digging and you may find one, but it is definitely not the norm."
How does it work exactly?
According to Whitman, buildings will typically buy electricity in bulk and receive a discount as a result.
Bolger explains further: "Sometimes, shareholders will get a separate bill along with their maintenance charges for their utilities from a third-party utility billing company. This bill is paid to the board and reflects a bulk rate that the building has negotiated with Con Edison." Residents of the Towers on the Park complex in Morningside Heights pay their utilities in this manner, he notes.
"In other cases, residents are not billed separately at all," he says. "Instead, the electric charges are rolled into the maintenance fees. I've even seen situations where these fees also include basic cable."
Are some utilities more or less likely to be included than others?
"The majority of condos and co-ops will include heat, as well as water and sewer charges—unless the heat is generated from a hotel-style PTAC unit (which are self-contained heating/cooling units found in each unit)," says Bolger. In that case, the heat would be part of the resident's own electric bill.
"The most common add-on besides heat and water is electric, and more rarely cable," he says. "Again, the board negotiates a bulk-rate with these service providers." Bolger adds that he's "never seen Internet service included in these packages, however."
Why would a building want to do this?
"In some older buildings or in selected rental-to-condo conversions, it's cost-prohibitive or even impossible to meter all the individual units for their utilities," says Bolger. "In these cases, co-op/condo boards can divide the total cost of the utilities (heat, gas, electric, etc.) among all the units in the building and either bill each unit for their estimated use (like the aforementioned Towers on the Park) or wrap these charges into their monthly maintenance fees."
"Often, [we] see this in older buildings like hotels that were converted to co-ops a long time ago because none of the apartments are individually metered," Whitman says. "Instead of metering each unit after the conversion, they just split the cost evenly per share of the building post-conversion and include that in the maintenance fees."
Why would a buyer be interested in these apartments?
"This method can save buyers money every month versus paying their utility bills separately," says Bolger. "Although shareholders are paying for their utilities in their monthly fees, the building has negotiated bulk rates so residents are paying less for these services than they likely would otherwise."
But Whitman cautions that "a more environmentally conservative buyer may actually lose money here because even if you are conservative with your energy usage, your neighbors likely aren't." He explains that when many buyers hear that utilities are included, they often think, "Okay, then I will just run air-conditioning 24/7 and overuse energy." So "even if someone is being conservative with energy usage, they are still splitting the expense evenly among a community that is likely overusing energy in the building, and therefore not actualizing the savings they would if they were individually metered."
How should you search for a unit with utilities included?
Fowler compares the improbability of finding such a place to "looking for an empty seat on the train during rush hour." In other words, it's probably not going to happen. As such, he advises "not getting your hopes up high" before embarking on such a search. "For the most part, you will find more apartments for rent [that include utilities] than for sale."
Whitman agrees, saying he "would not recommend any buyer making this a requirement of their very important investment. Don't hunt for it. Just hunt for the right home."
Adds Bolger: "As there is not much publicly accessible information on these buildings available—for example, 'utilities included' is not a search term on StreetEasy—I would ask your real estate agent. They are likely to know of buildings that fit this description via their personal experience."
Where should you look?                      
Anywhere and everywhere, really.

Bolger says that these types of buildings "can be found all over New York City." Examples he cites include the aforementioned 599-unit Towers on the Park, the Ruppert Yorkville Towers condo building on the Upper East Side, and the co-op complex Beech Hills in Douglaston, Queens.
Check out these listings where the utilities are included: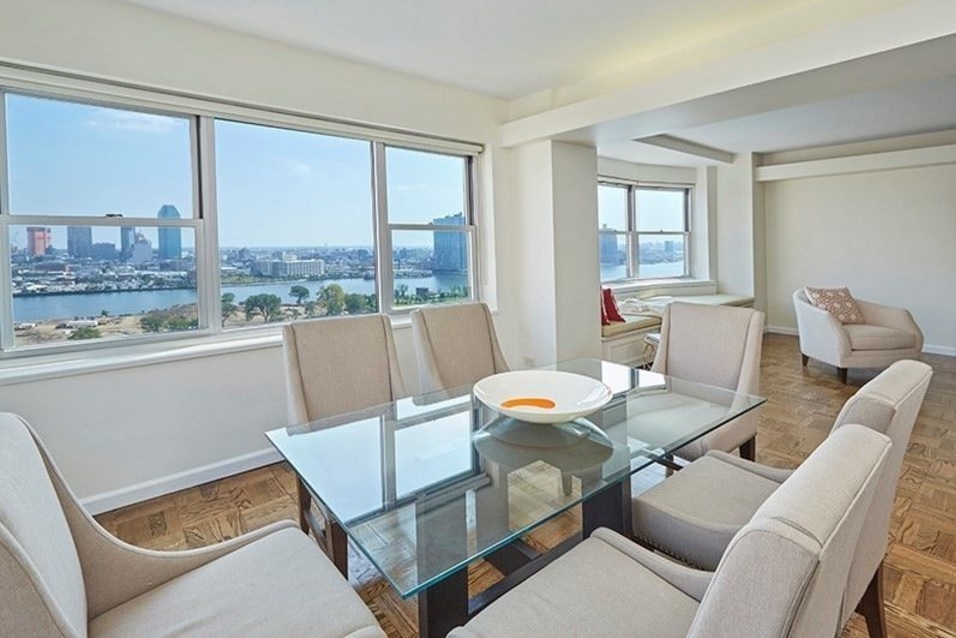 Midtown East two-bedroom, two-bath co-op, $1.95 million
: Located at 25 Sutton Place South (between East 55th and East 56th Streets), this 20th-floor apartment offers East River views, a large foyer, and an updated windowed kitchen. Amenities in this white glove building include a 24-hour doorman, a concierge, a garage, a gym, and storage. Maintenance includes all utilities (including cable TV).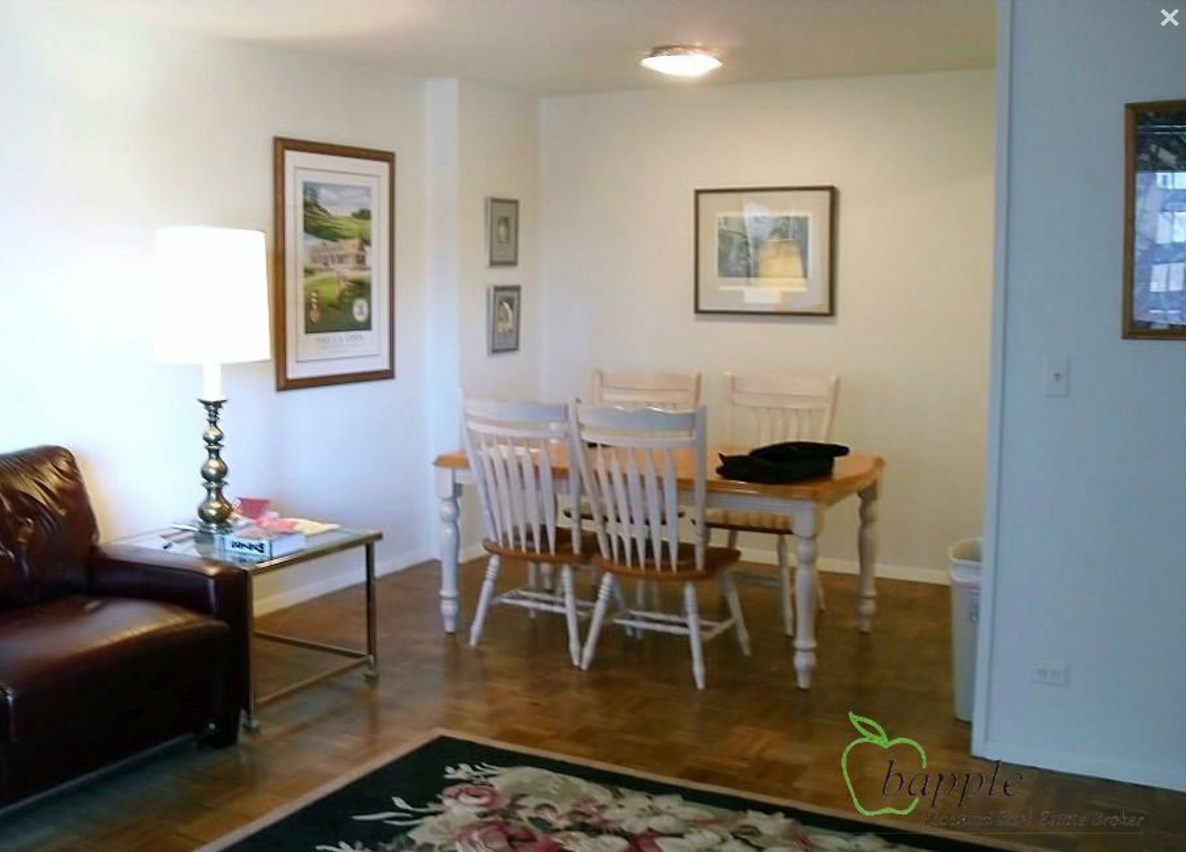 Upper East Side one-bedroom, one-bath condo, $975,000: This one-bedroom at 1601 Third Avenue (between East 90th and 91st streets) could easily be converted to a two-bedroom. The high-floor unit has a large living room, a dining area, and a full kitchen with tons of counter space. The building has a 24-hour concierge, an in-house dry cleaner, a shared terrace, a garage, and a private children's park. Gas and electric are included in the monthly maintenance.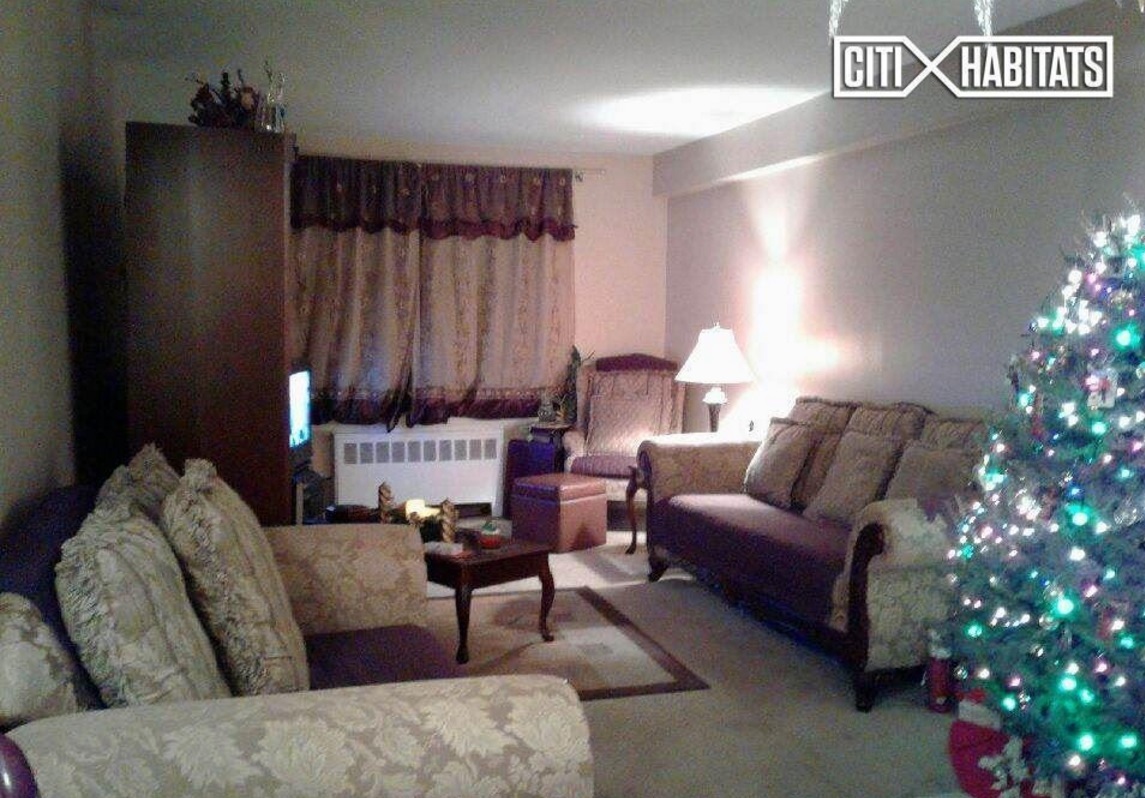 Wakefield, Bronx two-bedroom, one-bath co-op, $150,000
: Located at 749 East 231st Street (between White Plains Road and Barnes Avenue), this second-floor unit features a large living room, an eat-in kitchen, and a separate dining area. The elevator building has multiple laundry rooms and garage parking. Water, heat, gas, and electric are included in the monthly maintenance.
Brick Underground articles occasionally include the expertise of, or information about, advertising partners when relevant to the story. We will never promote an advertiser's product without making the relationship clear to our readers.