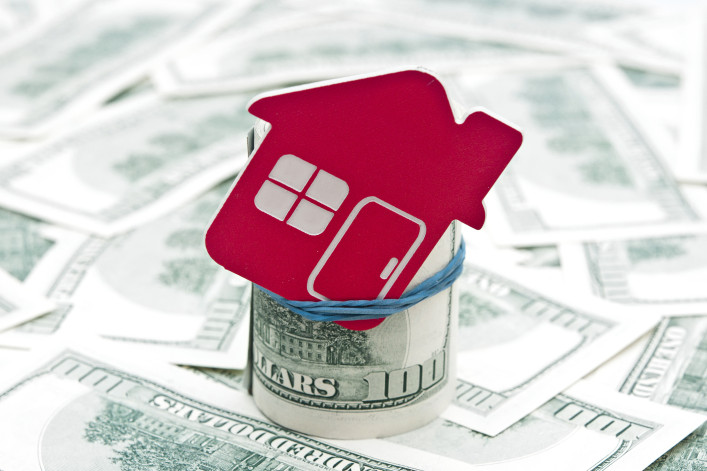 More than two-thirds of renters across the United States say lack of a down payment is what's keeping them from buying a home, according to a new report from Zillow. Frankly, we're not surprised (we've written extensively about the "down payment problem" before). In New York the stakes are even higher. The median sales price for a Brooklyn home during the first quarter of this year was $770,000; assuming that both your building and your bank will probably require a 20 percent down payment, that means you'll have to put down $154,000 upfront—three times the median annual income in the city.
One option that's long been available to would-be buyers struggling with the "down payment problem" is the Federal Housing Authority-insured loan, which allows buyers to get an apartment with a down payment as low as 3.5 percent of the purchase price. This option, though desirable, has always been rather limited in NYC as co-ops aren't eligible for FHA funding and only a few condos qualify; plus, there's a $636,150 loan cap, a tough limit to navigate in our expensive market.
But CityLab points out that under the Trump administration and Republican-controlled congress, the very future of FHA loans could be in jeopardy, or at the very least, in flux.
The problem Republican lawmakers point to is that in the city's hottest housing markets (like New York), higher loan ceilings mean greater risk for the FHA's mortgage-insurance fund (the flip side to this is that "in the city's hottest housing markets, a 20 percent down payment is unattainable," CityLab says.)
It's unclear what plans are in store for FHA reform, but, according to CityLab, "The outcomes preferred by Republicans in Congress involve recapitalizing Fannie Mae and Freddie Mac in a way that marks a return to risk-based loan pricing, eliminating any statutory obligation to serve underserved housing markets, and scaling back the FHA's footprint in the market."
The result could be problematic:
 The country is now mired in an affordability crisis. It may not be sustainable for the FHA to absorb so much risk associated with soaring housing costs in America's booming metro areas; curbing the reach of FHA loans, though, will make it that much harder for renters to make the leap to homeownership.

One outcome of reform could be that homeownership remains permanently out of reach for Millennials in the country's most economically productive areas. That's not what renters want to hear—and probably not the answer that their representatives in Congress want to give them, either.
That means now might be as good a time as any to scroll through the Department of Housing and Urban Development's searchable database of approved FHA condo projects and start pounding the pavement and visiting open houses this weekend.
FHA loans aren't the only options for New Yorkers, either. More private banks have been offering lower down payment programs in recent years, and the State of New York Mortgage Agency (SONYMA) loans offer several low down-payment programs for first-time buyers and military veterans, and have a minimum of 3 percent down. Unlike FHA loans, SONYMA does allow co-op purchases, but there are lots of requirements. For example, the apartment must be in a project with a minimum of 10 units and at least 70 percent of the sold units in the property must be occupied by their owners.
Brick Underground articles occasionally include the expertise of, or information about, advertising partners when relevant to the story. We will never promote an advertiser's product without making the relationship clear to our readers.