The Upper West Side is known for having many large, family-friendly apartments, so when a studio comes along, especially one spacious enough not to feel like a closet, like this $549,000 sponsor sale co-op, it's best to check it out sooner rather than later.
The 550-square-foot studio has a sleeping alcove that could be artfully separated with a screen, if you want privacy, or left as-is for a more open feel. The listing includes photos of the apartment both staged and empty (and, we'd note, artificially brightened) so you can get a clear idea of what you might want to do with the decor and layout: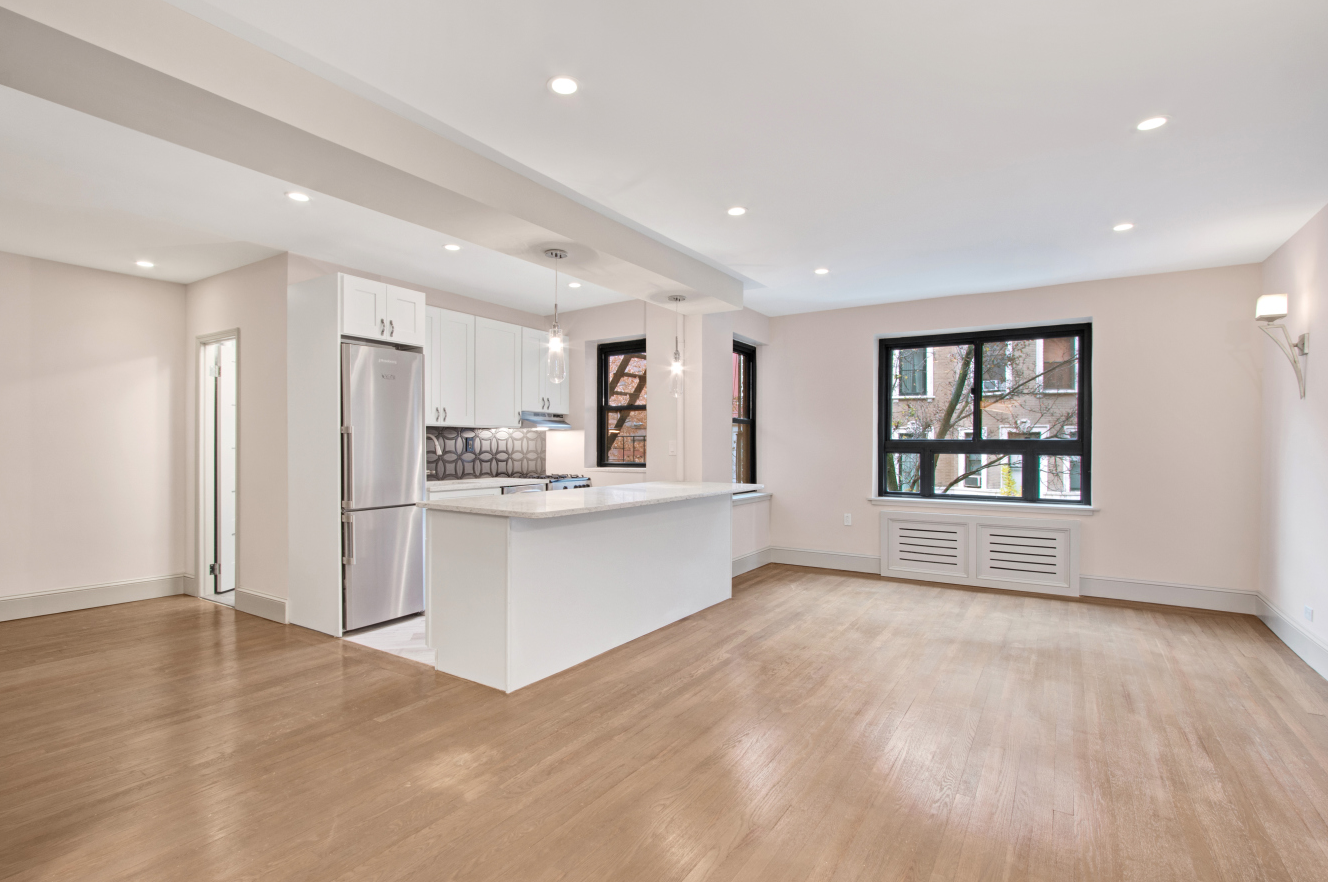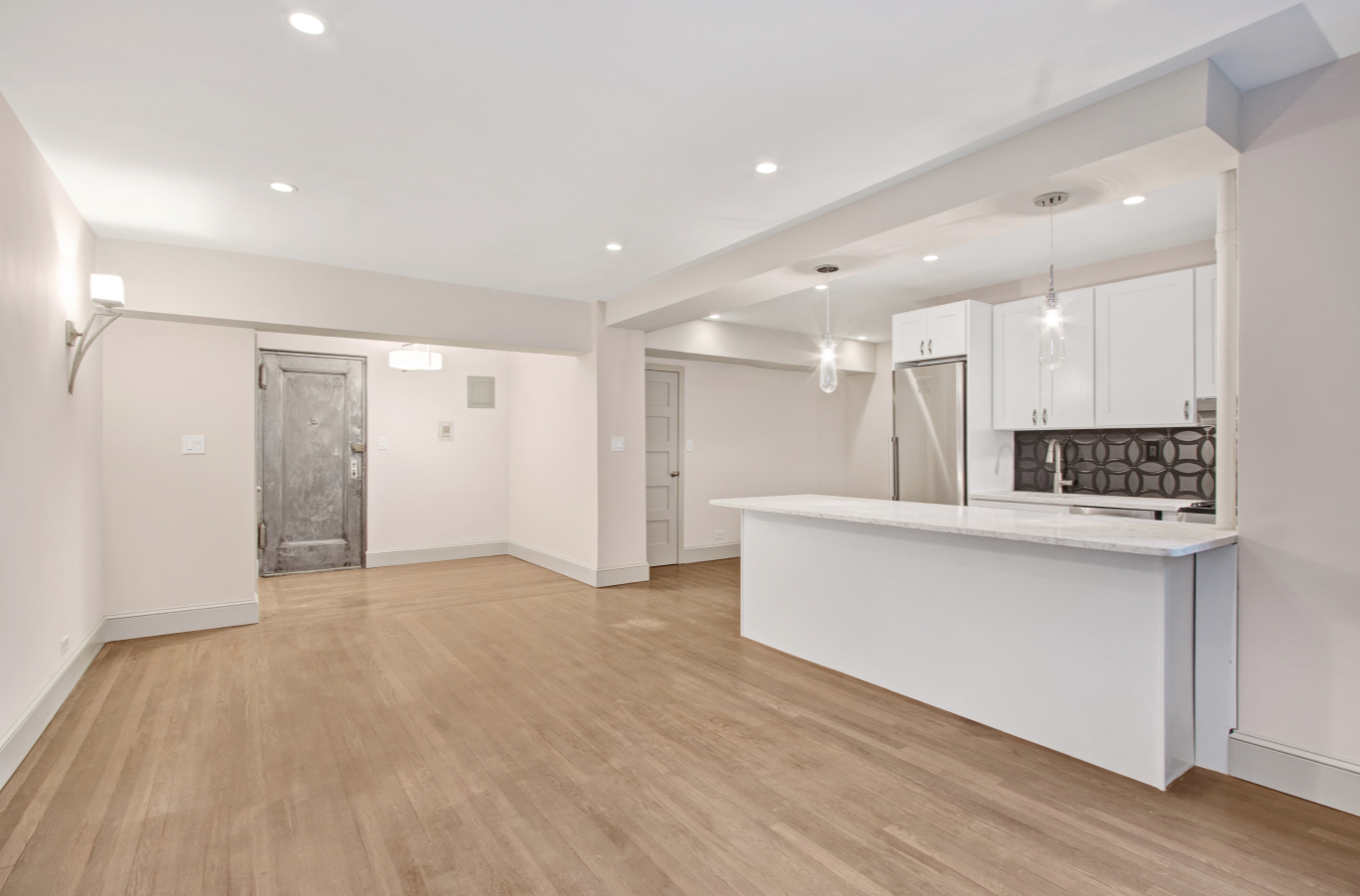 The apartment, which is being represented by Compass, has been recently renovated (complete with oak hardwood floors and a restored stainless steel front door), and has an open kitchen with a breakfast bar, marble countertops, and stainless steel appliances. We also like the wood flooring and finishes in the bathroom.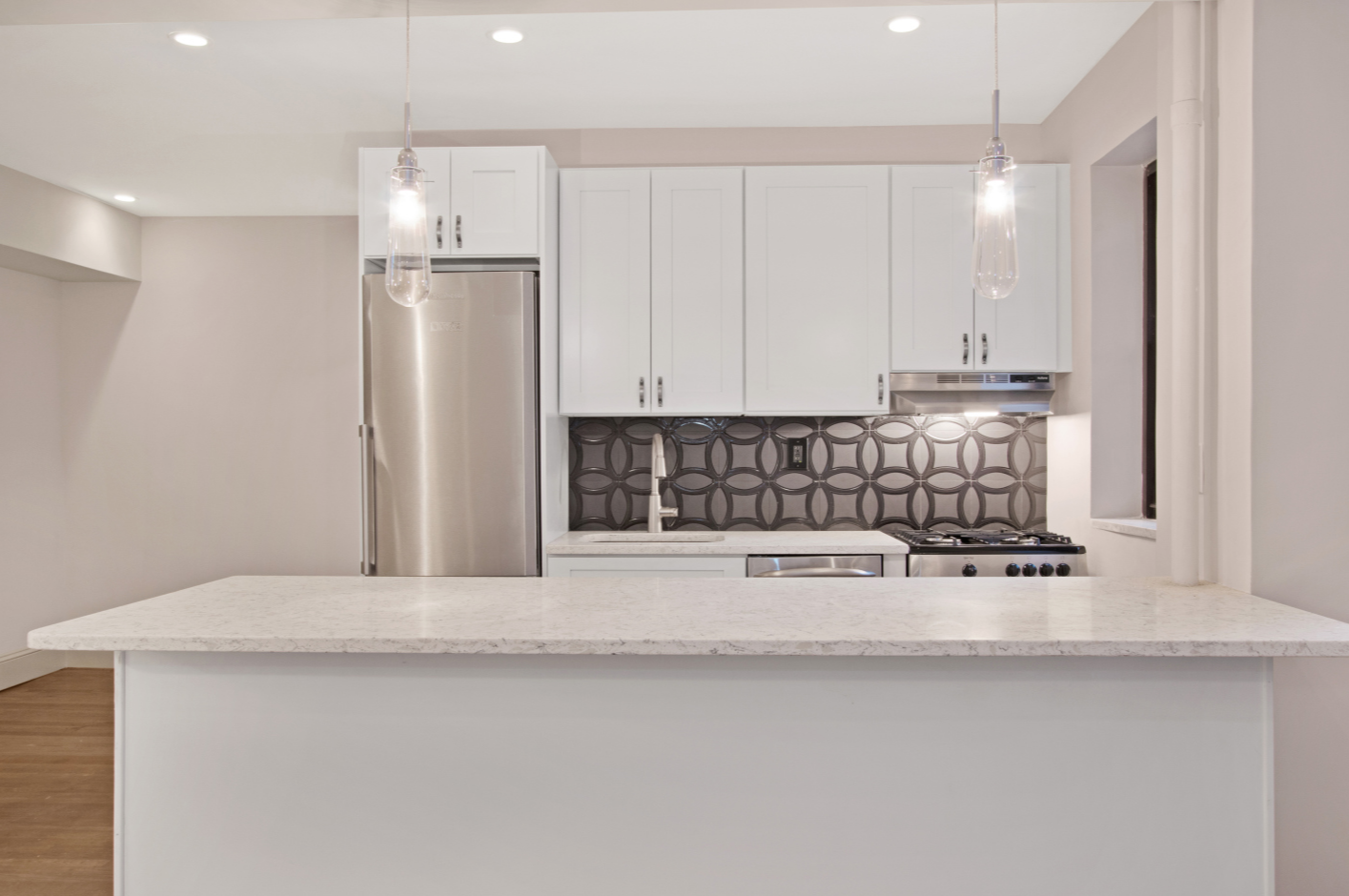 Since this is a sponsor unit, you won't have to deal with the hassle of board approval, and though the monthlies are steep ($1,111/month maintenance charges), building amenities include a part-time doorman, "landscaped residents garden," storage, and a bike room. You'll also be able to snap this place up with less cash in the bank than you might usually need: The minimum down payment is 10 percent, as opposed to the usual co-op requirement of 20 percent.