Buy Curious
Everything you need to know about buying a loft in NYC (including where to find an affordable one)
Love the idea of living in a loft, but don't think you'll ever be able to afford one of these spacious (and famously expensive) units? In this week's Buy Curious, Citi Habitats' Carey Larsen and Corcoran's Sandy Mattingly (aka the Manhattan Loft Guy) tell you everything you ever wanted to know about lofts, including where you should look to find affordable ones in New York City.
The proposition
I love having lots of open space, so I've been considering buying a loft. Can you tell me a little more about them? Also, I know I missed out on the SoHo and Williamsburg waves a few years back, but are there still lofts to be had for under $1 million in Brooklyn, Queens, or the Bronx?
The reality
It's "possible, but difficult due to very limited inventory" to find an affordable loft, Mattingly says, noting that he couldn't find a single loft currently for sale for under $1 million in Queens or the Bronx. "There are, however, some in Brooklyn, away from pricey options in Williamsburg and Dumbo."
Developers, he says, "are behaving conservatively." There are some notable conversions in the Bronx, that were rentals instead of condos. For example, Clock Tower Lofts in Mott Haven, which converted in 2002.
"Owners of outer-borough industrial buildings can often still get decent rents for industrial uses, so there is less economic pressure to convert," he says.
In Mattingly's opinion, "the opportunity to buy a large, classic loft under $1 million is close to extinction."
"Expect to get only a small loft at this price in a newer condo conversion," he says.
So what exactly is a loft?
"A loft is a large open apartment—usually with an industrial past, or finished in an industrial style," Larsen says. "Sometimes secondary rooms have been created off to the side, but the main attraction is the openness of the space, and characteristics such as high ceilings, columns, and exposed brick, beams, and piping. These spaces were most often conversions of old commercial facilities. As manufacturing companies left the city for cheaper locales, these solid buildings with huge windows and wide-open interior spaces were left abandoned in many cases. Eventually they were sought out as workplaces for painters, sculptors, and other artists."
Mattingly adds that while he doesn't know of an agreed-upon definition, his personal definition "requires a prior non-residential use before conversion. Warehouse or industrial buildings are ideal."
What are some specific architectural traits that lofts have?
According to Larsen, high ceilings, an open-floor plan, exposed brick, and large mullioned factory-style windows are common characteristics of lofts.
"Some lofts include cast iron columns, beamed or barrel-vaulted masonry ceilings, and exposed duct work," she says.
Mattingly says that lofts—especially older conversions—"often have multiple plumbing risers, permitting the technical ability to put bathrooms and kitchens in a range of places within a unit."
He adds that "with few (if any) load-bearing elements, a loft-owner can have a completely open space, or configure as many rooms as the space can handle. Hence, in the same size loft in the same line in a building, you might see a completely open space, with even the single sleep area lacking floor-to-ceiling walls, or a one-bedroom layout, or a multiple-bedroom layout. And the next owner can erase the lines and start over."
How big are they?
According to Larsen, in order to qualify as a true loft, the square footage should be close to 1,000 square feet.
"But in New York City, that is a huge space," she says. "So even an open 700-square feet is pretty impressive."
Mattingly says that lofts sold in Manhattan tend to range between 1,400 and 2,400 square feet.
"Lofts outside Manhattan tend to be smaller, probably because they are in areas in which developers are concerned about over-pricing, so they go small to sell them more cheaply," he says.
Why would a buyer prefer a loft over a more traditional apartment?
"It's like chocolate versus vanilla," Mattingly says. "Some people prefer one. Some the other. People who prefer 'cozy' will buy an apartment with a lot of walls and enough rooms to fit their needs. People who prefer lofts tend to prize space and an expansive interior view."
Also, he adds, "if someone plans to stay in a location for a long time and anticipates the potential for additional household members (or later, fewer members), that can often be accomplished in a single loft by renovating to change the floor plan as needed or desired."
Larsen agrees. "The characteristics of a true loft cannot be replicated," she says. "Having beautiful original details like exposed beams that hold a history give a space a soul and makes it interesting. When you live in a loft, you are living in a piece of New York City history—you can feel."
They also offer more room for entertaining.
Where are you most likely to find a loft in Manhattan?
"Manhattan lofts, like lofts elsewhere, tend to be found in areas with a surviving stock of former warehouses and industrial buildings," Mattingly says. "SoHo and Tribeca have the highest concentrations. There are also significant numbers of residential loft buildings in Chelsea and Flatiron, fewer in Greenwich Village and Clinton/Hell's Kitchen. There are even a few on the Upper East Side in former warehouses near the FDR in the 70s."
What about the outer boroughs?
In Brooklyn, Larsen says that anyone interested in buying a loft should focus his search on Red Hook, Clinton Hill, Bedford-Stuyvesant, Dumbo, and Williamsburg. Some examples of buildings that have recently had listings under $1 million include 160 Imlay St. in Red Hook, Sophia Lofts at 234 N. Ninth St. in Willamsburg, The Kent at 970 Kent Ave. in Bed-Stuy, and Clinton Mews at 372 Dekalb Ave. in Bedford-Stuyvesant, and Clinton Lofts at 91 Grand Ave., in Clinton Hill.
She also notes that "there are many rental loft buildings in Bushwick that will eventually be converted to condos [since] the neighborhood is saturated with commercial warehouses and manufacturing, so some will eventually convert. However, the area is trending up in terms of pricing. When and if these lofts are offered for sale, they will likely be priced over $1 million."
In Queens, she advises looking in Long Island City. In the Bronx, in Kingsbridge.
Mattingly says that at this price point, "in Brooklyn, you'll have better luck in the loft pockets of Carroll Gardens, Bushwick, and Bedford-Stuyvesant." In Queens, he says that "Long Island City has gotten pricey, but that Ridgewood has a few options." And in the Bronx, he suggests checking out Mott Haven, Hunts Point, and Highbridge.
"These areas all have an industrial history, so some residential conversions have been done," he says.
Are lofts typically more or less expensive than traditional apartments?
That all depends.
"In the modern era, loft buildings are usually converted by a developer and the expense of upgraded kitchens and bathrooms is built into that price tag," Larsen says. "In addition to all the beautiful historic details, you are getting the very best-of-the-best in modern finishes and textures. And that is expensive."
If, however, you manage to find a space as is and you bring it back to life on your own, that would potentially be a less expensive option.
"Either way, lofts hold their value as they are highly sought-after spaces," Larsen says. "They are a smart investment. Even in a down market there is almost always someone willing to pay top price for the unique character of a loft."
Mattingly agrees that a loft's worth is contingent on a number of factors.
"If you controlled for the quality of finishes, lofts tend to be more expensive than comparable apartments," he says. "The loft is likely to be larger than the apartment, but there's also a relative scarcity/fashion factor. Lofts represent only about 10 percent of the overall Manhattan co-op and condo market, and people who love lofts really love lofts."
What are some things about lofts that a buyer should know before buying one?
"Sound insulation can be an issue," says Larsen, noting that this can be particularly problematic with older units. "If you have exposed beam ceilings, you can bet that there isn't much sound-proofing between you and your upstairs neighbors. Covering that kind of ceiling is a crime, though, so I suggest just getting used to it."
Also, since the space is large and open, heating and cooling can sometimes become expensive, she says.
Although our experts couldn't find any lofts under $1 million in Queens or the Bronx, they did find a number in Brooklyn. Check out these listings: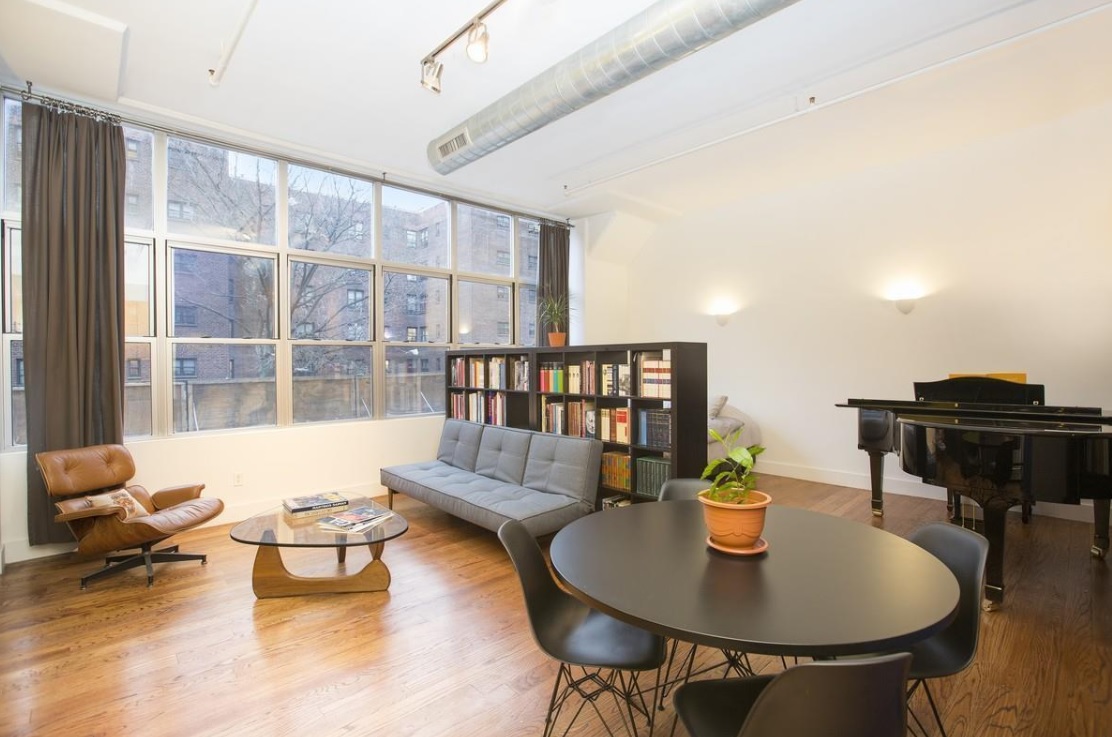 This 692-square-foot studio offers hardwood flooring, 12-foot ceilings, large windows that face east, an open kitchen with stainless steel appliances, and in-unit laundry. The apartment is in The Toy Factory Lofts, an eight-story condo building with a bike room, a gym, a live-in super, a package room, storage, and a 24-hour virtual doorman. Asking price is $725,000. There are $260 a month in common charges, and $377 a month in taxes.
Discover off-market properties in your ideal neighborhood that perfectly suit your needs and budget.  Meet and deal with sellers before their apartment hits the market.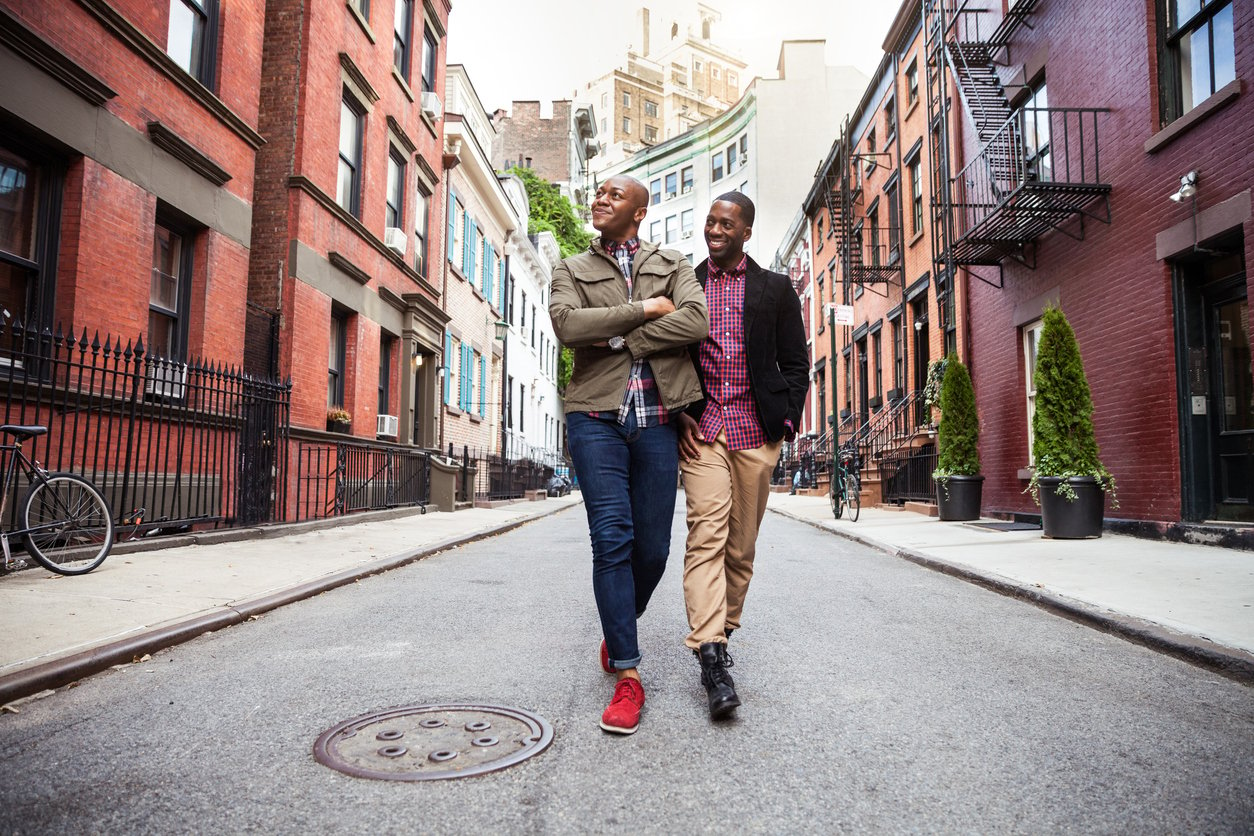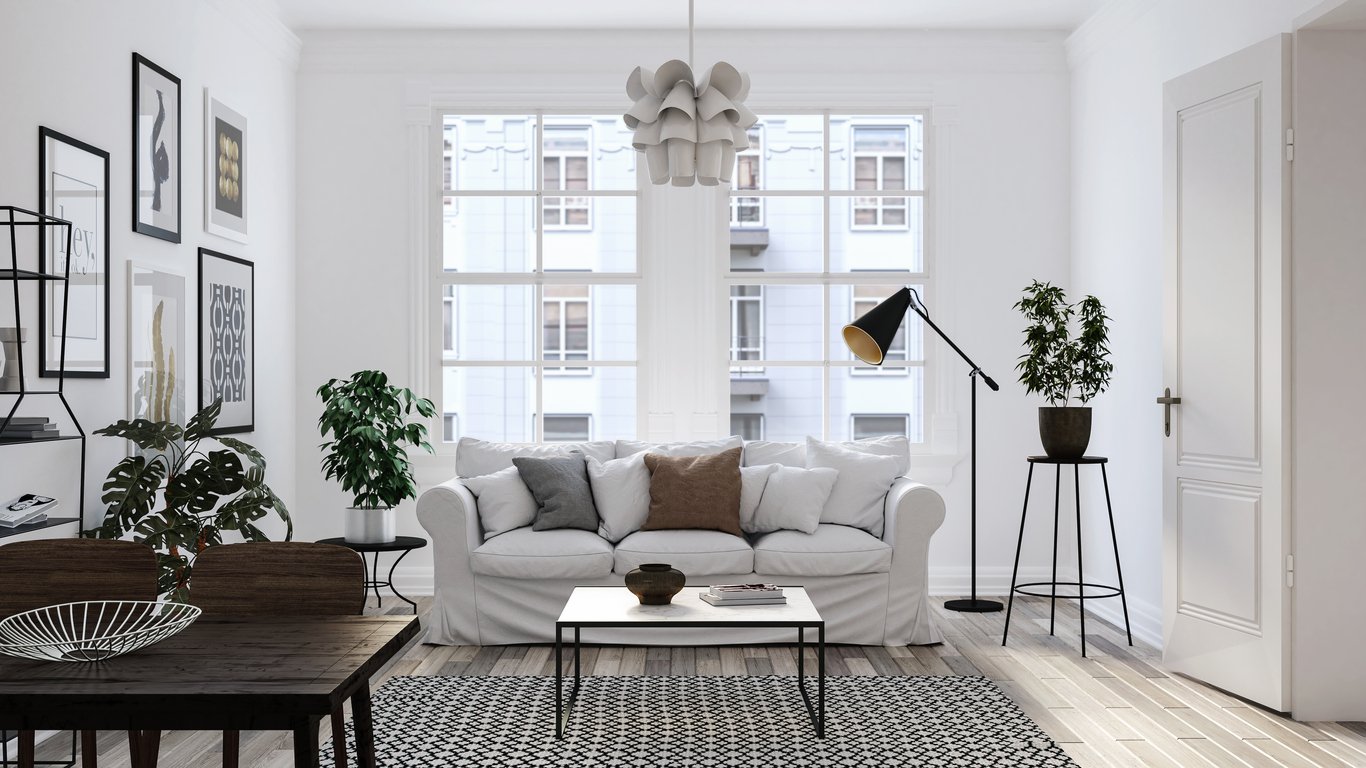 Let Triplemint's off-market team give you exclusive access to apartments in your price range and desired neighborhood that no one else has seen. More options, less competition, no bidding wars.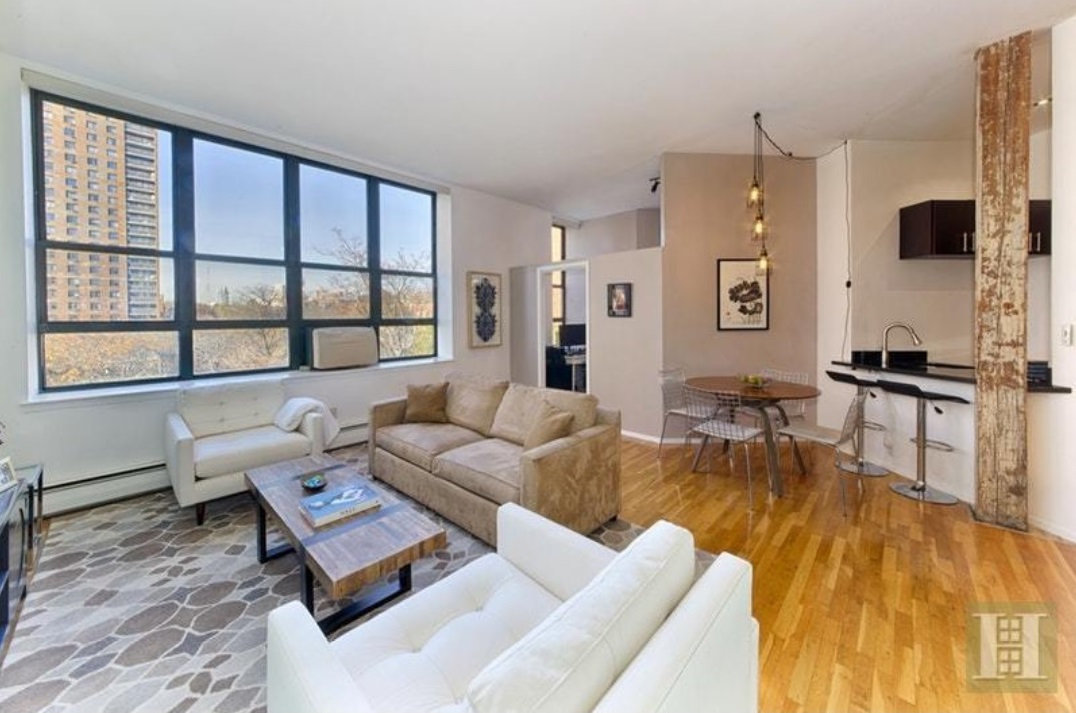 Located in the Clinton Mews, a converted prewar shoe factory, this 1,100-square-foot co-op is currently configured as a two bedroom, two bath. It has 11-foot ceilings, oversized windows, in-unit laundry, and a stainless steel kitchen. Building amenities include an elevator, private off-street parking, and a 24-hour lobby concierge. It's listed for $849,000, with $1,340 a month maintenance.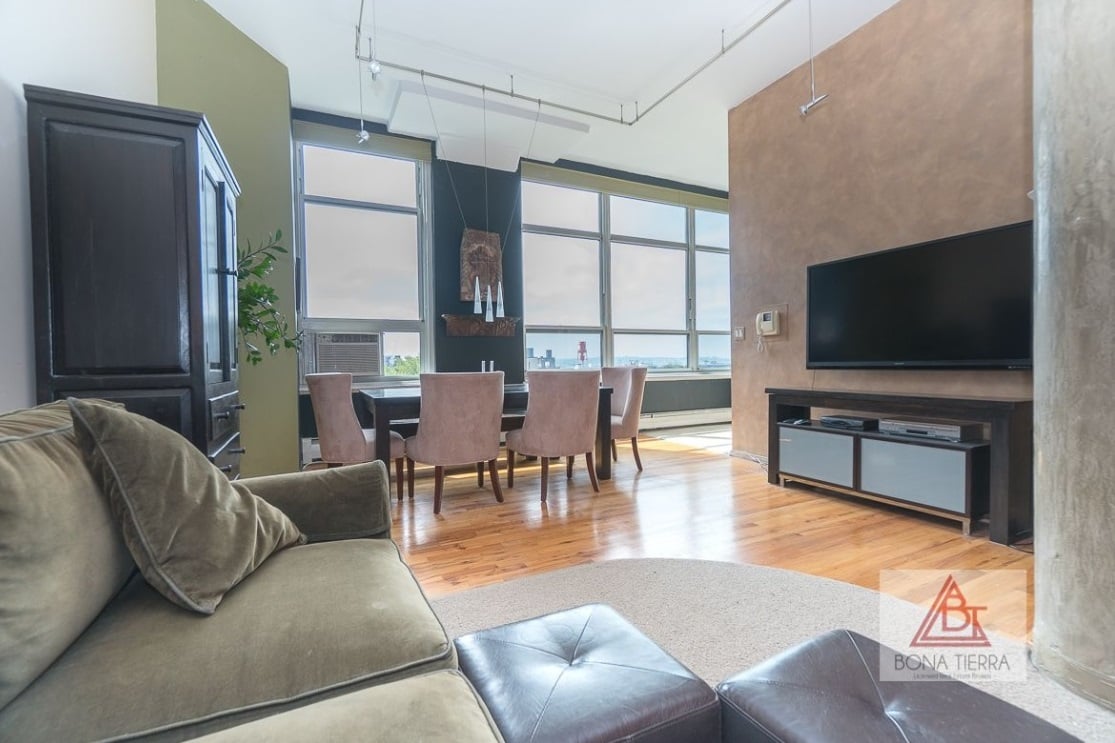 This 950-square-foot two-bedroom, one-bath condo has 12-foot ceilings, oversized windows, stainless steel appliances in the kitchen, and a large walk-in closet in the master bedroom. It's in the Court Street Lofts, a full-service building with a 24-hour concierge, a doorman, a private park, a gym, bike storage, a laundry room, and a live-in super. It's listed for $980,000, with $817 a month in common charges and $406 a month taxes.
118 Greenpoint Ave., Greenpoint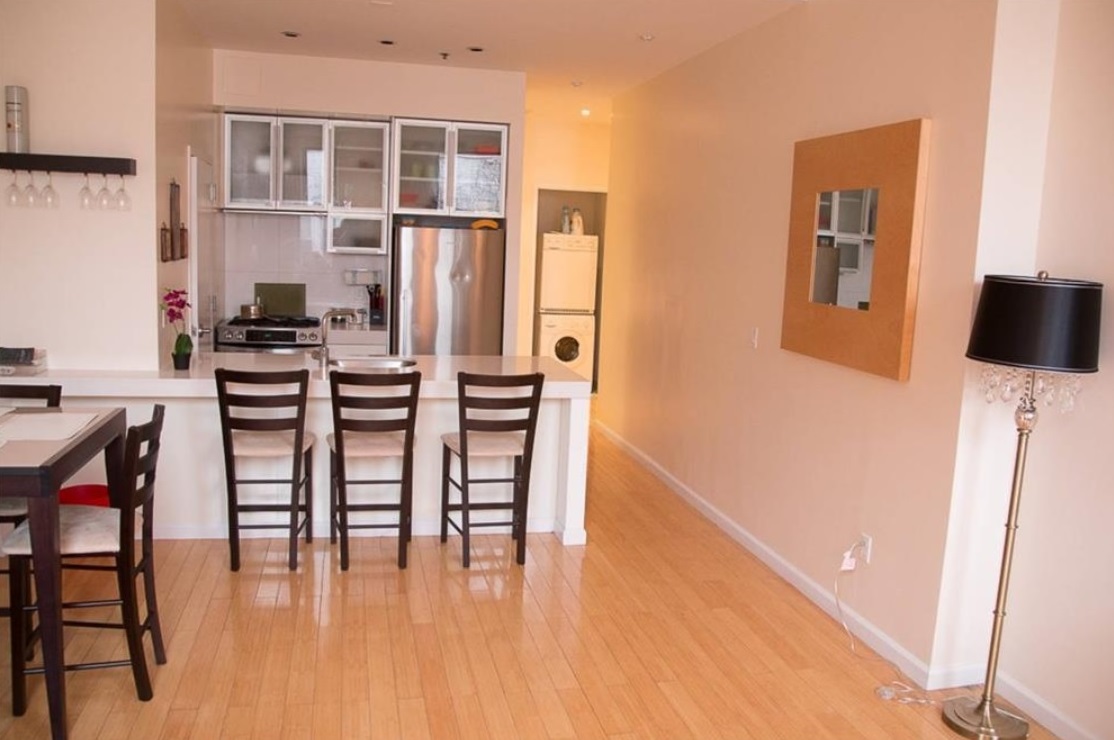 This studio has an open layout, 12-foot ceilings, bamboo floors, double-glazed windows, stainless steel appliances and a dishwasher in the kitchen, an in-unit washer and dryer, and a storage unit. It's in Canvas Condos, a pet-friendly building with an elevator. The owner is looking for $779,000, with $376 a month common charge and $96 a month taxes.
Brick Underground articles occasionally include the expertise of, or information about, advertising partners when relevant to the story. We will never promote an advertiser's product without making the relationship clear to our readers.