Buy Curious
With the L train shutdown looming is now the time to get major discounts in Williamsburg and Greenpoint?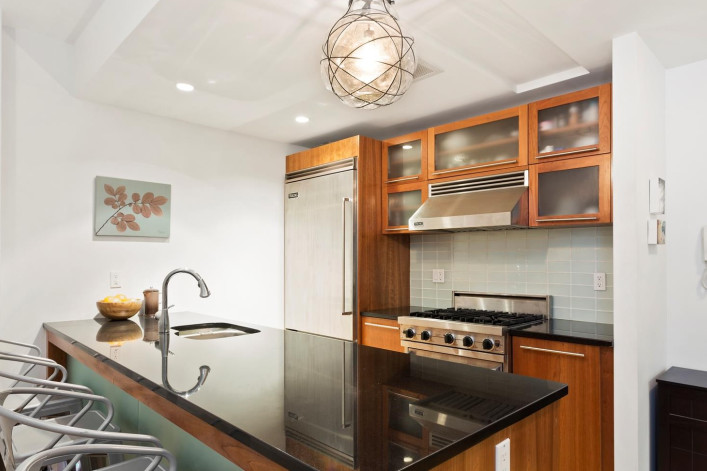 The MTA plans to shut down the L train for 18 months starting in January 2019 so they can make some much needed repairs to the line, which was damaged during Hurricane Sandy in 2012. The stoppage could be a nightmare for the thousands of riders that use the line each day, forcing them to make alternative, and likely lengthier, commute arrangements for the entire year and a half span.
Still, could it be a dream for those hoping to buy an apartment in one of the increasingly pricey areas along the line—such as Williamsburg or Greenpoint—especially if homeowners plan to deeply discount their properties in anticipation of the stoppage? Sarah Burke of Douglas Elliman and James Guimaraes of Ideal Properties Group tackle that question and more in this week's Buy Curious.
The proposition:
I've been wanting to buy a place in Williamsburg for a while, but haven't been able to afford it. Since news of L train shutdown broke, people keep telling me that now's the time to buy. Is that true? Are there deals to be had along the line?
The reality:
"It's unbelievably fast to get from Williamsburg to Manhattan via the L train," says Guimaraes of Ideal Properties Group, noting that it can take just 20 minutes from the Brooklyn neighborhood to downtown Manhattan. "So the shutdown is definitely going to tweak some people out of their minds," he says, when it takes them double or triple that amount of time to make the same trip.
But will it upset them so much that they'll be desperate to sell and you'll be able to find a real bargain along the line? Read on:
What exactly is happening? And when?
Starting in January 2019, the L train will be totally shut down between Brooklyn and Manhattan for 18 months to make some necessary repairs to a tunnel that runs under the East River between the two boroughs, and was badly damaged during Hurricane Sandy.
The trains will continue to operate in Brooklyn between Williamsburg and Canarsie for the duration of the work, but won't run west of Bedford Avenue. All five of the train's stops in Manhattan will be closed, as well.
And since the L line handles approximately 400,000 passenger trips each weekday—with 225,000 of those straphangers taking the tunnel each day—things are liable to get very messy once the closure begins, especially since the MTA has yet to provide any real alternatives for L train users.
The New York Post has even already declared 2019 to be "the year Williamsburg dies," since locals are convinced that renters will flee the area en masse once the line goes dark, causing businesses to flounder and fail.
Guimaraes scoffs at that notion, however. "I don't see a train shutdown taking down Williamsburg," he says. "It might be inconvenient, but it's not the end of the world."
Since news of the shutdown hit, has there been an uptick in great real estate deals along the line?
"Not yet in any significant way," says Burke of Douglas Elliman. "The period just before the shutdown, which is still two years away, is when I would expect [folks] to move whose commute is solely dependent on the L."
Whether or not to sell is "a really specific question that could garner a different response from anyone you ask," she says. Some will obviously choose a more easily accessible neighborhood, while others will say "I live here and will have to allow for additional travel time." And anyway, she adds, "if there were any fantastic deals, I would have bought [one of them] myself!"
Guimaraes agrees, adding that, "it's going to be more of a conversation in 2018" right before the work actually commences.
Are prices expected to drop significantly?
For rentals, yes, says appraiser Jonathan Miller, who believes that (more transient) renters will be more likely to bid adieu to the neighborhood with the L being taken out of the picture for such a long time. "Rents will probably drop if the rental period overlaps the shutdown period," he says. "From the Second Avenue lesson, [I'd say you'll be able to find] perhaps five to 10 percent discounts or lots of concessions."
Sales is a different, longer, game, however. "Condos may start softening in the year prior [to the shutdown], but since it represents 18 months of a potential 10-year occupancy, the impact is not [going to be] as significant," he says.
In other words, 18 months really isn't that long in the grand scheme of things when you own an apartment. He thinks that folks who can afford to wait until 2020—when the train is expected to be back up and running—will simply wait it out.
And if folks are still determined to sell just before or during the shutdown? "I think the discount would be less than what a renter would expect—perhaps five percent or even less," says Miller.
Does it seem as though more people are looking to sell now before the shutdown becomes a reality?
No, says Burke. In fact, "we are seeing the opposite. There is little inventory currently, and most sellers are fine staying where they are and then selling close to or just after the L train reopens."
Indeed a quick search on StreetEasy reveals that there are 153 condos and just nine co-ops currently for sale in all of Williamsburg. In Greenpoint, there are 45 condos and only two co-ops up for grabs. (To compare, this StreetEasy market report from the first quarter of 2016 lists total inventory for Williamsburg at 360 and total inventory for Greenpoint at 55.)
"The reality is that 18 months goes by quickly," she says. "We're not talking about the L being down forever. It will be back up in the blink of an eye."
Are buyers still looking to buy a place along the L line—even with knowledge of the coming shutdown? 
"If you live and work in Brooklyn—which more and more people do and are, and with more businesses making Brooklyn their base, this could be a prime time to buy. [Especially since] the L is still going to run between Lorimer and Canarsie," says Burke. Plus, she says, "Williamsburg is still an amazing place to live."
Adds Guimaraes, "The reality of real estate in Brooklyn these days is that if you don't want it, somebody else does." He doesn't think the shutdown will deter would-be buyers at all.
Check out these listings: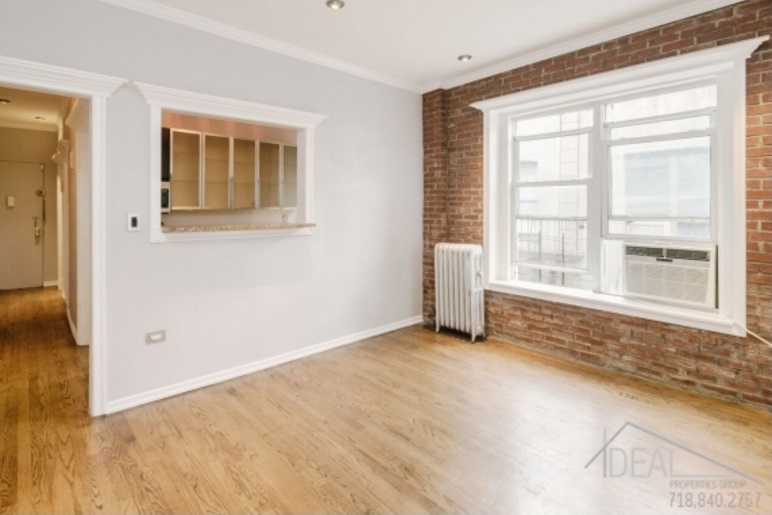 Williamsburg two-bedroom, one-bath co-op, $550,000
: Located on the fifth floor of a prewar walk-up at 104 Division Avenue between Bedford Avenue and Clymer Street, this two-bedroom offers hardwood floors, an updated bathroom with a walk-in shower, a pass-through kitchen and recessed lighting. It's closer to the J, M and Z line than the L, so the shutdown might just be a minor inconvenience.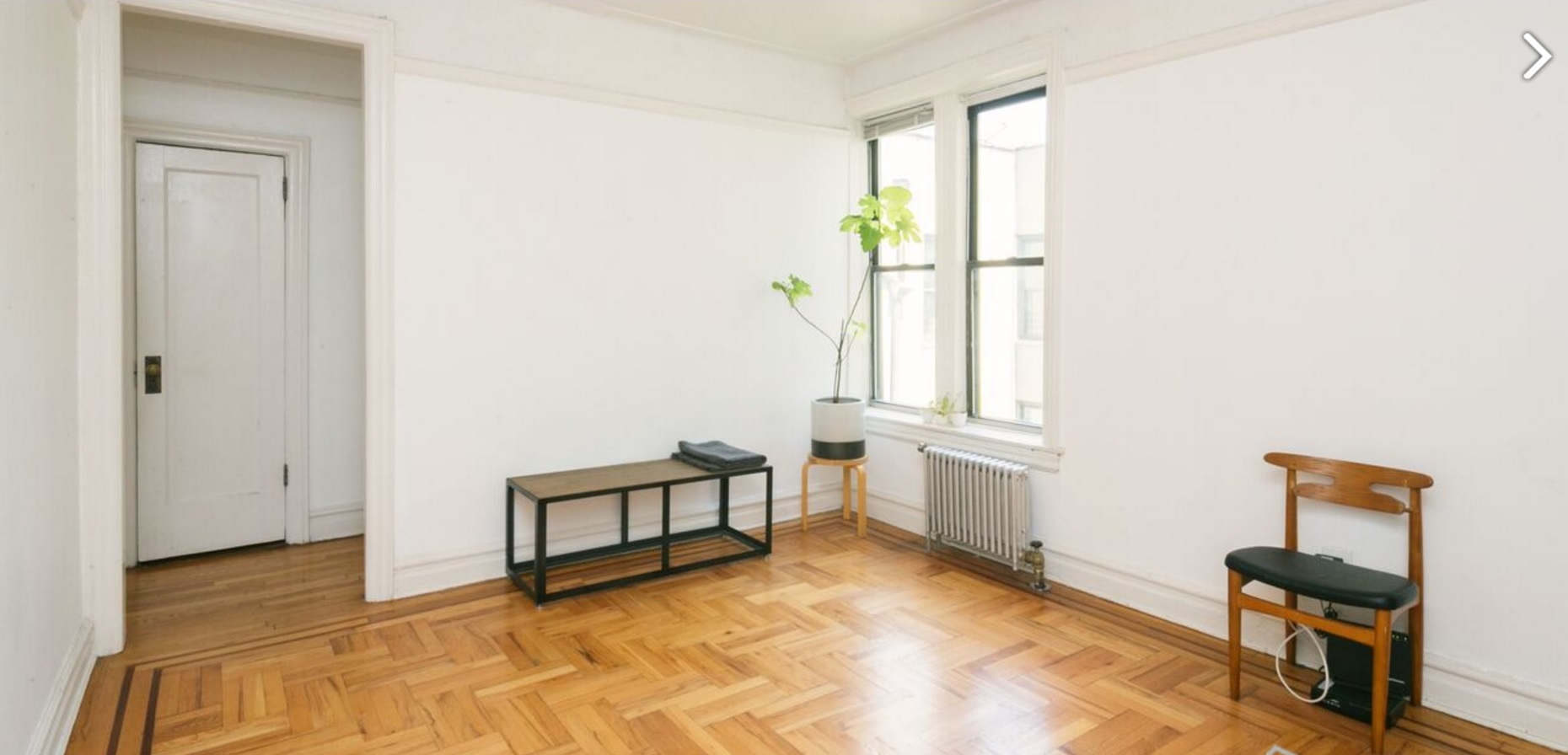 Bushwick one-bedroom, one-bathroom co-op, $299,000
: This one-bedroom pre-war unit at 246 Cornelia Street between Wilson and Knickerbocker Avenues has parquet floors throughout, a windowed kitchen with stainless steel appliances and a windowed bathroom with a vintage porcelain tub. The unit is close to both the L and M trains.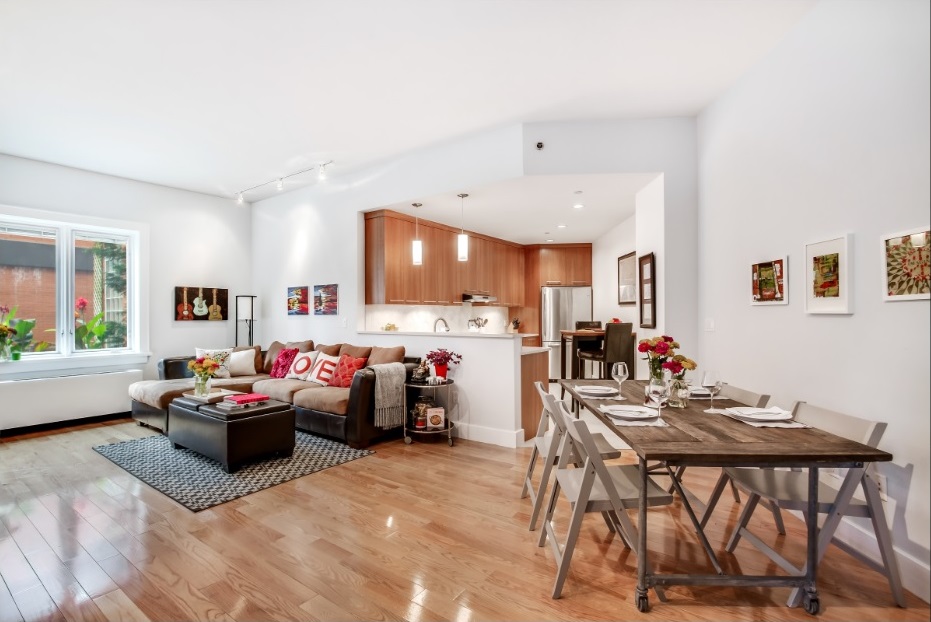 Greenpoint two-bedroom, one-and-a-half-bath condo, $999,000
: This corner two-bedroom at 12 Mcguinness Boulevard between Driggs Avenue and Broome Street has high ceilings, an open kitchen with stainless steel appliances, spacious bedrooms and in-unit laundry. Building amenities include a sun terrace, a private garden, a fitness room, an underground parking lot and bike storage. The apartment is close to both the L and G trains.
Brick Underground articles occasionally include the expertise of, or information about, advertising partners when relevant to the story. We will never promote an advertiser's product without making the relationship clear to our readers.