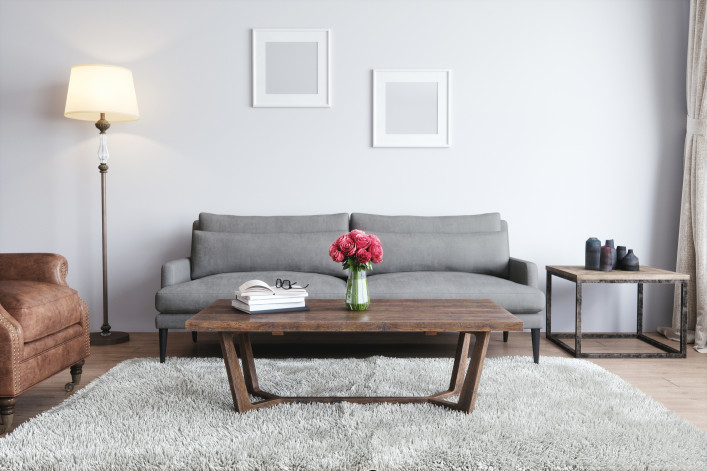 Like finally getting a table at the latest foodie destination, catching a performance of Hamilton, or making a love connection, buying a place to live in New York City usually takes longer here than pretty much anywhere else. Buying an apartment in the city is perhaps a master class in a New Yorker's particular mix of patience and preparedness.
"It's not uncommon for people who've never bought in NYC to significantly underestimate the time it's going to take to buy property here—especially if they've bought elsewhere in the country," says Thomas Kutzman, co-founder of Prevu, a modern NYC brokerage that rebates two-thirds of its commission to buyers. "New York City inventory is tight and the market is competitive, especially for apartments under $1.5 million. On top of that, if you're buying a co-op or condo, there's the approval process to consider. The bottom line is that unless you're buying a condo without a mortgage or a townhouse with all cash, you can't show up and buy a property in a month. It's more of a 10K than a sprint."
To help pace yourself accordingly, here's an approximate timeline:
The Search: 3 weeks to 3 months
Being both realistic and laser-focused can help speed things along.
"If you know what's out there, what your 'must-haves' are, and have a solid sense of your budget, you may beat the national average of 10 weeks and see the perfect property at the right price point early in your search process," Kutzman says.
But don't count on it.  Other factors at play include:
The neighborhood: Certain areas of NYC are in higher demand than others, with limited inventory and prices to reflect that. For instance, Tribeca, SoHo, Nolita and Greenwich Village are among the most desirable downtown Manhattan neighborhoods, thanks to upscale retail and a happening nightlife scene, easy commutes, and old New York charm. In Brooklyn, a slightly slower pace, quaint, tree-lined streets and an artisanal food and drink scene send hordes of buyers toward the inventory-challenged Brownstone Brooklyn 'hoods of Brooklyn Heights, Carroll Gardens, Fort Greene and Park Slope. "The classic NYC real estate workaround—to fast-forward your search and potentially save some money—is to move somewhere close, but not in, these areas, with a more plentiful supply of apartments," says Kutzman. "Instead of Park Slope or Boerum Hill, try Fort Greene. In Queens, look at an up-and-comer like Sunnyside over the popular Astoria or trendy Long Island City. Or, focus on areas with a lot of new development like Williamsburg and Downtown Brooklyn."

Your real estate agent: "A skillful real estate agent will coach you on the nuances of supply and demand in New York City, enabling you to leverage that information to find the best place in your price point in the least amount of time," says Prevu's Kutzman. "In addition to refunding two-thirds of their commission to you at closing, our agents help you gain access to all properties that meet your criteria, save you time, make you as informed as you can be, and set you up to act when you find the right property."

Your wishlist—and flexibility: We all have some things we can't—or would prefer not to—live without, but in New York, compromise is key. If you need a pet-friendly one-bedroom near a subway stop, you may have to give up on the idea of an outdoor space or a washer-dryer. If you need an amenities-rich building with lots of bells and whistles like a doorman, pool, or communal barbecue decks, you may have to opt for a studio versus a one-bedroom. If space is a priority, you may need to take a bus to the train, or invest in a car. "The more you can identify your priorities, the easier it will be for your agent to work on your behalf, and the quicker your search will be," says Blair Sheehan, a licensed real estate salesperson with Prevu. "In New York, brokers often hear of units before they even go on the market, and if your dream property comes up, you may be able to see it before anyone else does."
Making an offer & acceptance: 2 to 4 days
Once you've found the one, it's time to make an offer. If you're thinking of submitting a bid below asking price, make sure you have intel and reasons to back it up, such as prices for comparable listings or any issues with the unit or building.
"You want to be perceived as an informed and serious buyer, and your agent can help provide this information," says Prevu agent Alexander Byrd. "It's not just the number you offer that determines the strength of your offer. Being prepared and ready to move forward means a lot. Having your financial disclosure forms ready, a good attorney, and a reputable lender will increase your likelihood of being able to strike quickly and win the property. On the flip side, negotiating tactics that might be effective in a slower, less-competitive market, might backfire in NYC. Waiting, or delaying an offer, is a classic example of over-negotiating, and it could cost you missing out if another buyer steps in."
Bidding wars in NYC can accelerate the negotiation process with sellers making a quick decision in selecting from multiple strong offers. However, if your offer doesn't win, your search process will be disrupted and in many cases extended, forcing you to settle for the next best thing or wait a long time for a comparable property to become available. To avoid such delays if you find yourself in a bidding war, check out "How to win a bidding war in NYC: A strategic guide for real estate buyers."
Preparing the contract & signing: 1 to 2 weeks
One of the best ways to ensure this part of the process goes quickly is to line up a real estate attorney before you put in a bid, and to work with a firm, rather than an individual. "If you work with a one-man band, the lawyer may not be able to give you the attention you need when you need it," Kutzman says. Most law firms use a standard contract as a base, and add or remove any terms or contingencies.
Contract to closing: 4 to 12 weeks
Getting from contract to closing (i.e., signing documents, getting approved by the board, and getting the keys to your new place) is typically one of the longest parts of the buying process. A big reason is financing. In New York City, where nearly 60 percent of buyers apply for a mortgage, the underwriting process typically takes 45-60 days.
While compiling and providing all of the documentation your lender needs (tax returns, pay stubs, investment portfolio, etc.) is certainly a big undertaking, in New York, facing a co-op or condo board, and winning its approval, is probably the most the most daunting and potentially time-consuming aspect of buying property in the city.  Potential buyers must submit a lengthy application for review that not only includes information similar to that provided to your lender, but also materials such as letters of recommendation, and anything else the board might want to know. How far back the request for information goes (a couple years, to your college days, etc.) depends on the board.
Getting the approval of a board is subject to significant delays completely beyond your control, such as requests for additional documentation and (a big one) when members of a board can coordinate their schedules to meet. If you're buying in the summer when many New Yorkers flee the city for weeks at a time, be prepared to wait. Adding to the uncertainty of the timing of the co-op approval process is the lack of any kind of standardization among boards in general; each co-op has its own procedures and scheduled times to review board packages.
Typically, the only way to close in 30 days or less is to be an all-cash buyer, which eliminates the financing process altogether—but there's still no getting around the need for a co-op board approval.
While condos present the same issues of getting a board to gather and agree, these buildings are less mysterious and draconian, and for the most part have to accept you, unless they opt for what is called a right of first refusal and buy the apartment themselves. Still, if they don't like you, they can drag the process on for weeks or months, hoping you'll get tired and look elsewhere.
"One way to seamlessly navigate the uncertainty of the board approval process is to select a smart agent with experience," Prevu's Kutzman says. "They can educate you on buildings with boards that are most likely to look kindly upon your application, saving you not only considerable time and money, but also unnecessary frustration."
Prevu provides all the expert advice of a traditional real estate brokerage without the high fees. Click here to learn more about the Smart Buyer Rebate, and here to learn about Prevu's Smart Seller program.
Brick Underground articles occasionally include the expertise of, or information about, advertising partners when relevant to the story. We will never promote an advertiser's product without making the relationship clear to our readers.