Sales Market
Brick Underground's 2017 Fall Real Estate Forecast: L train shutdown deals, Brooklyn bidding wars, and more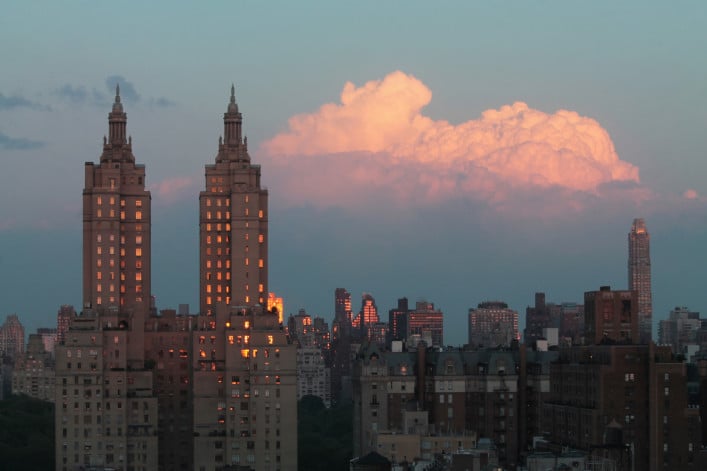 The holiday weekend, and the summer, are over, so it's back to work for most New Yorkers. That means landlords, brokers, and people trying to sell their apartments are getting back in the saddle, and if you're looking for a place in the near future, it's time to resume the hunt. 
As familiar headlines about a glut of new apartments slashing prices clash with continued price spikes, as rezonings proceed around the city and the 421-a affordable housing tax scheme returns, there's a lot to parse. Here is a run-through of what buyers, sellers, and renters should keep an eye out for in the coming months.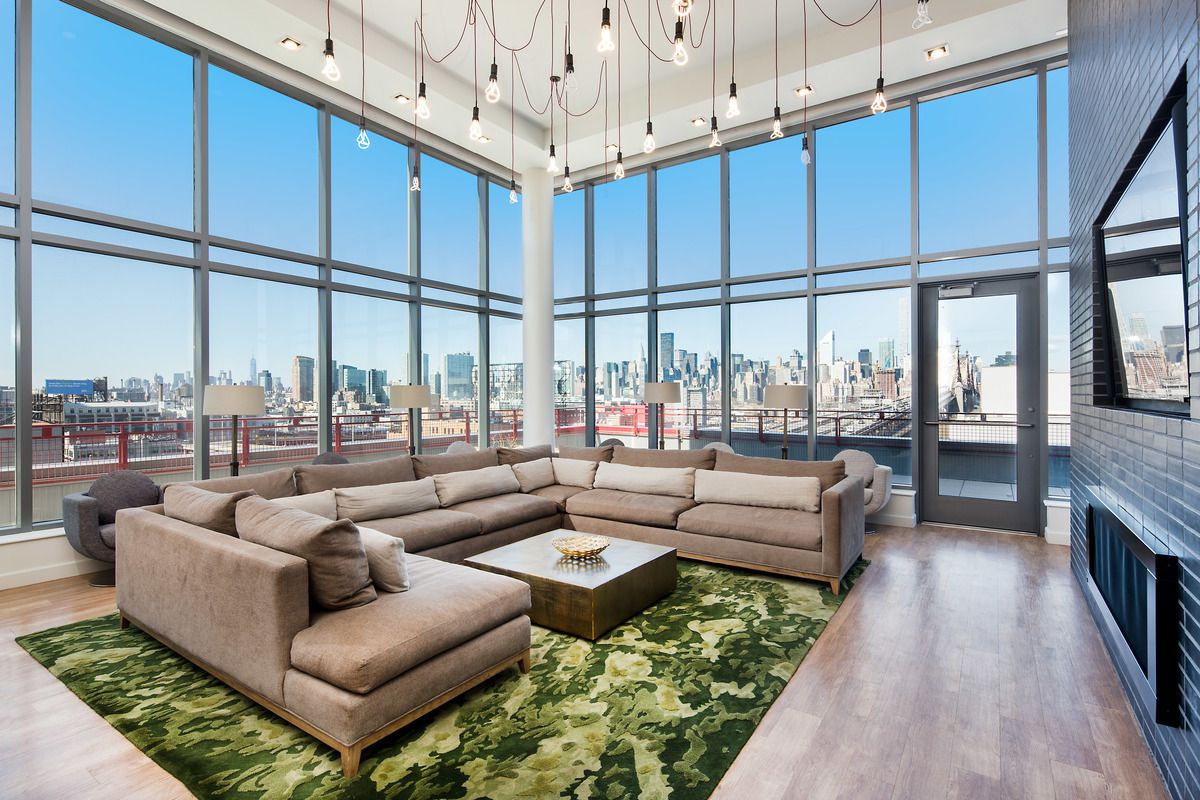 It's a renter's market—if you can afford luxury
We've been hearing for years now about rents faltering at the high end, which may seem hard to square with the experience of non-millionaires who've looked for a New York City place anytime recently. The cognitive dissonance won't end anytime soon, thanks to the luxury high-rise construction boom that followed the 2008 recession, a boom buoyed by low interest rates and optimism on the part of developers who saw the high-end as their golden ticket.
It turns out that when it comes to building luxury complexes, a lot of people had the same idea, Now, as construction on some gilded towers continues, developers are offering big, and in some cases record concessions to fill rentals. The arrival of yet more units in the upper echelon of the market will further bloat the priciest segment of rental inventory, experts say.
"It's all about over-supply," says appraiser Jonathan Miller of the firm Miller Samuel. "The pattern is that all the new development, whether it's condo for investors or rental new development, has been skewed in this cycle towards the high-end in the luxury market."
As a result, while concessions like one or more months of free rent are plentiful in new development and Manhattan doorman buildings, don't expect a corresponding drop in rents for the average apartment.
"We have seen rents generally max out as a market, but going forward we don't anticipate a sharp decline," Miller says. "It's more of a slow grind. We'll continue to see, at the top of the market, a downward drift, but nothing that would be called rapid."
What this means for people with some money to spend is that although rents aren't necessarily in free fall, it is to some degree a renter's market. 
Ari Harkov, an associate broker and team leader at Halstead, suggests that would-be renters should "look in portions of the market that are over-served." 
Areas such as Williamsburg, Downtown Brooklyn, and Long Island City have seen a massive influx of new construction lately, and owners of several-hundred unit buildings are feeling pressure to fill those apartments as soon as they can once construction is finished. The task gets a little difficult when there is another just-finished several-hundred unit building across the street. This is where the renter's leverage comes in. 
For example, Harkov says, "Downtown Brooklyn has a massive supply of new rental products. All these landlords are trying to rent these." 
For the well-heeled deal-seeker, he advises, "Literally go door-to-door and ask what deals they're willing to give you." Typically, the deals will come in the form of concessions (one or more free months' rent, covering the broker's fee) as opposed to actual reductions of your rent rate, because landlords want to keep their buildings looking good on paper. It also means the option of keeping the higher rate for when lease renewal time comes around. 
Still, by wrangling a month or more of free rent you could get a significant discount for your first year.
More broadly, says Gary Malin, president of Citi Habitats, price fluctuations vary widely depending on where exactly you're looking, and with what budget.
To that end, he recommends, "Unless you're so hyper-focused on one location, then I think it benefits you to look in multiple locations… Going out and kicking the tires behooves you. You never know. You might find something that appeals to you. Just be educated."
Outside of new development and luxury rental buildings, the rental market is competitive as ever, but the same principles apply: "The place to find deals is wherever there's a glut of apartments," says Zachary Elias, rental manager for DJK Residential. It can never hurt to try to negotiate down your rent, but in the regular rental market, you should do so knowing that more broadly speaking, renters are not in the strongest position at the moment.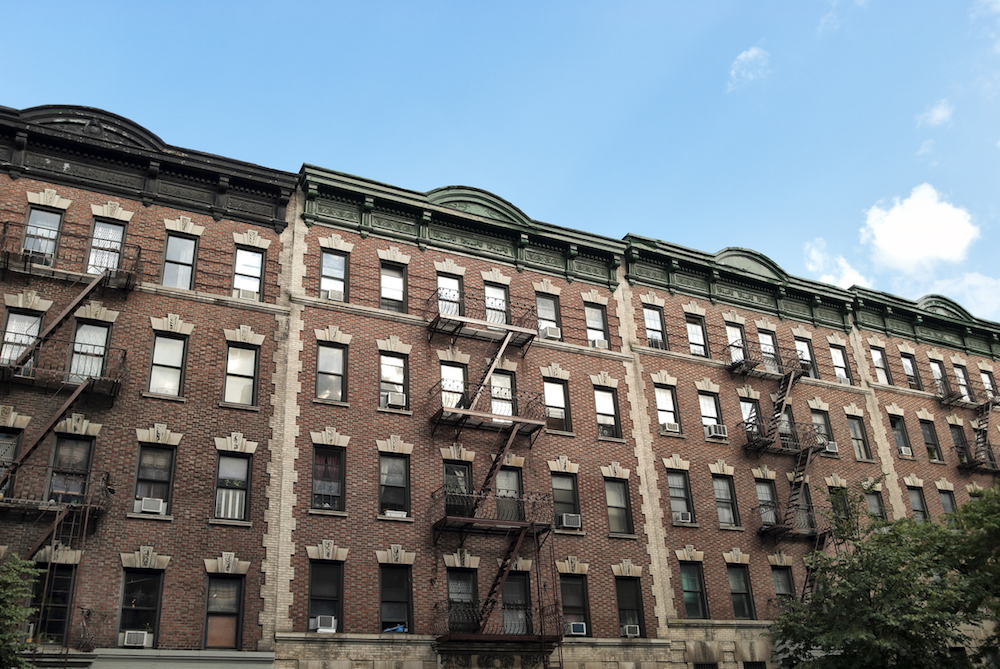 Some buyers are a bit better off, too
As with high-end rentals, "The condo craze hit a wall," says DJK's Elias. "The number of millionaires and billionaires out there is finite. There's not that many more new ones per year. Finding a billionaire to take an apartment in Manhattan now, it's a needle in a haystack."
As a result, buyers with budgets in the millions could find bargains on new-construction apartments that have been sitting on the market for a while.  
Corcoran's Deanna Kory says that in her experience, there have been discounts on condos above $4 million lately, "but it's very individualized. It's so project to project. As [a building's owners] get closer to the end of selling [a new building's apartments], the discounts become fewer or less. It's a little confusing, because an agent will say, 'Well, we were able to get this discount.' If now they're selling out, you're not going to get the same discount."
When you account for all price levels, apartments sold for 15 percent more by the second quarter of 2017 as compared to the same time last year, according to a recent Miller Samuel report. But Miller says this is a bit misleading, because it includes new-construction apartments that went into contract years ago and are only now closing. Resales, on the other hand, make up 85 percent of the market and, for example, went up only 3.2 percent in Manhattan year over year. In other words, though sales prices have set new high records in recent years and are still going up, they're not skyrocketing at the moment. 
Even though the market is still tight, buyers who hold out for lower prices may get their way: Apartments are taking longer to sell (the average time on market in the second quarter of 2017 was 86 days for co-ops and 135 for condos, compared to 75 and 111 the prior year). And the spread between asking price and sale price has grown too: average co-op discounts have more than doubled to 6.4 percent since last year, and condo discounts have more than tripled, to 5.9 percent.
Miller expects buyers to continue to win out in bargaining.
"Sellers are traveling further [down in price] to meet the buyer," he says.
This general trend holds true across price ranges, although there is the most buyer competition, and the least room for shaving money off the asking price, for apartments listed below $467,000, according to Miller.
New developments seem to be driving up sales activity in Manhattan, Brooklyn, and Queens, whereas the Bronx and Staten Island are largely resale markets, and have seen sales volume fall off a bit since last year. 
Kory, who works mostly in Manhattan, says townhouses have been moving more slowly. She thinks this is in part because of the increased availability of large condos in new buildings with amenities. The ultra-luxe units along Park and Fifth avenues have also been "a little slow," she says.
Downtown condos, on the other hand, are selling quickly, she says.
For people looking to buy a starter apartment that will also be a good investment, Elias recommends Washington Heights and Inwood in Upper Manhattan, and possibly Mott Haven in the Bronx. He also says that, despite the arrival of the Second Avenue subway, there are still "deals to be had" on the Upper East Side. Other brokers recommended looking in Long Island City, Astoria, and Rego Park.
As with renting, buyers with big budgets are likely to find deals in over-built neighborhoods like Downtown Brooklyn and Williamsburg.
Good news and meh news for sellers
First, let's reiterate the not-so-good news: Average discounts have increased dramatically over the last year, so sellers should be ready to go below their asking price. This trend is due in part to post-recession lending restrictions and long-term wage stagnation, which are making buyers who depend on loans unable to get the financing to keep up with higher asking prices, according to Miller. Still, he doubts prices will actually decline, meaning we're likely to to see continued incremental increases. 
Apartments are still moving "faster than normal," according to Miller, and though bidding wars were nearly twice as common two years ago, they're still happening in about 16 percent of sales, as measured by apartments that sold for more than the asking price in the second quarter of the year. That's above a bidding war frequency in the single digits, which Miller would consider "normal." The competition was particularly intense in Brooklyn, where 23.2 percent of sales resulted in bidding wars in the second quarter of this year. 
 
The first half of this year saw a flurry of sales activity that outpaced inventory that was becoming available citywide. Miller predicts that sales demand may taper off somewhat in the coming months, giving buyers more leverage to negotiate discounts with nervous or time-pressed sellers.
Despite this, Kory thinks that barring a calamity, "we actually have gone past the bottom."
She says that she's seeing new interest among buyers and sellers that's not yet reflected in the sales numbers, but that could mean sales will soon speed up. "It's like when something's starting to sprout and you see a little bean coming out," she says. "It's not a sure thing—if it doesn't get water it's going to shrivel." 
Sellers should also be aware of whether they're in or near the 12 areas up for rezoning under the mayor's affordable housing plan, which are driving up property values even before they're officially approved. One, in East New York, has gotten the green light already, and one, in Flushing, has been defeated.
If you need a mortgage to buy, it's time to take the leap
Interest rates remain at their lowest since the 1950s, where they've been for several years. 
As of last week, the rate for co-ops and condos in New York City was 3.875 percent, according to Robbie Gendels, vice president and loan officer at National Cooperative Bank (NCB is a Brick sponsor).
"We never thought [rates] would go lower, and then they do," says Mary Alex Blanton, director of strategic marketing at NCB.
The rates aren't necessarily going to stay so low. "Anything can happen at any moment that will affect the rates," says Gendels, vice president and loan officer at NCB.
However, Miller says he's "skeptical that we're going to see much more of a change. That's unfortunate because rates rise as the economic conditions strengthen, and if we're seeing rates stall out, that [implies] the economy isn't necessarily as strong as what was thought a year ago... Lenders have over-corrected for the risk that's out there, and by doing that, it keeps inventory low, because homeowners that don't qualify for a trade-up or a lateral move... just sit still. And that causes housing prices to rise." 
This is a problem nationally, he says.
What this means for buyers here in New York is that, if you need a mortgage and qualify for one on the apartment you want, pull the trigger. "Rates could be raised tomorrow, so if you need a mortgage, buy now," DJK's Elias says. "If you don't need a mortgage, because you have cash and you like where the stock market's going, hold out a little bit and see if it keeps going to go up."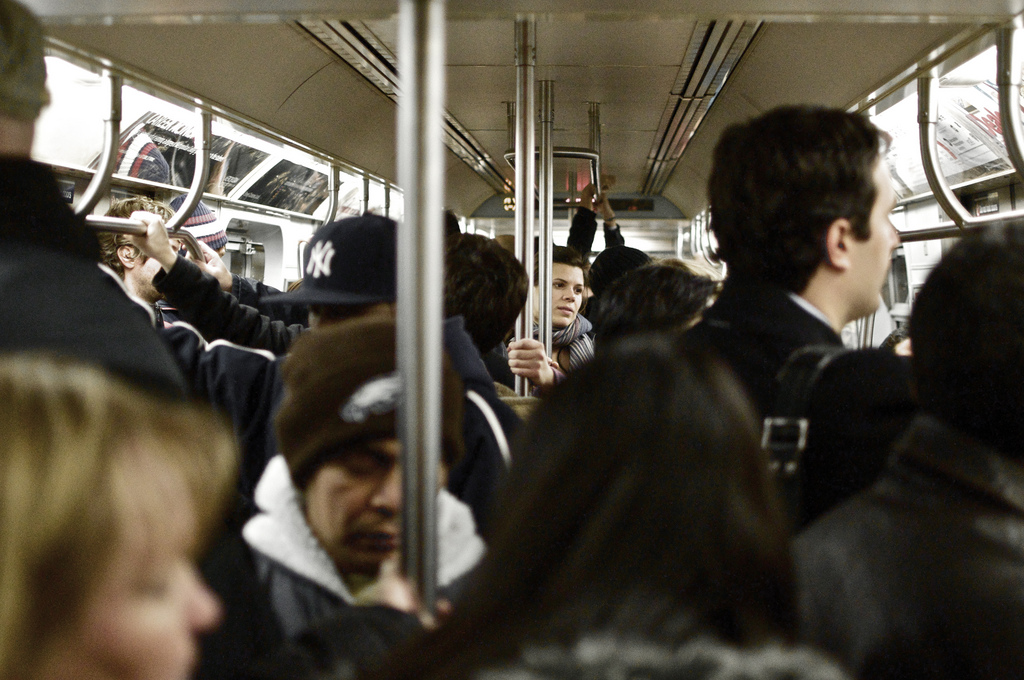 The L train shutdown means deals for Williamsburg buyers, but not (yet) for renters
The L train doesn't stop running between Brooklyn and Manhattan until April 2019, but there have already been reports of drops of as much as 13 percent in apartment sale prices in Williamsburg.
Brokers we quizzed say that people who have the money to buy in the neighborhood and weather the estimated 15 months of repair work would do well to purchase ahead of the shutdown, while prices are slightly depressed. Renters, on the other hand, have yet to see the coming headache translate into rent reductions. That, our sources say, will happen when leases start to overlap with the actual period of the train stoppage. 
It's still largely unclear what the MTA and the city plan to do to ameliorate the effects of the project. Whatever the case, brokers expect the more transient renters in the path of inconvenience to move along the J and M lines, into the Queens neighborhoods of Astoria and Long Island City, and even into Manhattan. 
Adam Frisch, managing principal of the brokerage Sierra Residential, predicts that the disruption could also prompt young professionals to take another look at Manhattan, which has been eclipsed in the public consciousness as the city's youthful cultural center over the past decade and a half or so by the successful marketing of Brooklyn as a brand. The L shutdown could provide "a reprieve from a cultural trend that is probably long-term," he says, prompting young renters with money to spend to perhaps consider the West Village, or the Upper East Side. "The L train is going down and we have a good new subway in Manhattan," he says, referring to the Q train extension along Second Avenue. He continues, "Once the L train is fixed, however long that takes, then a lot of people will move back to Brooklyn, and then the whole thing may start all over again."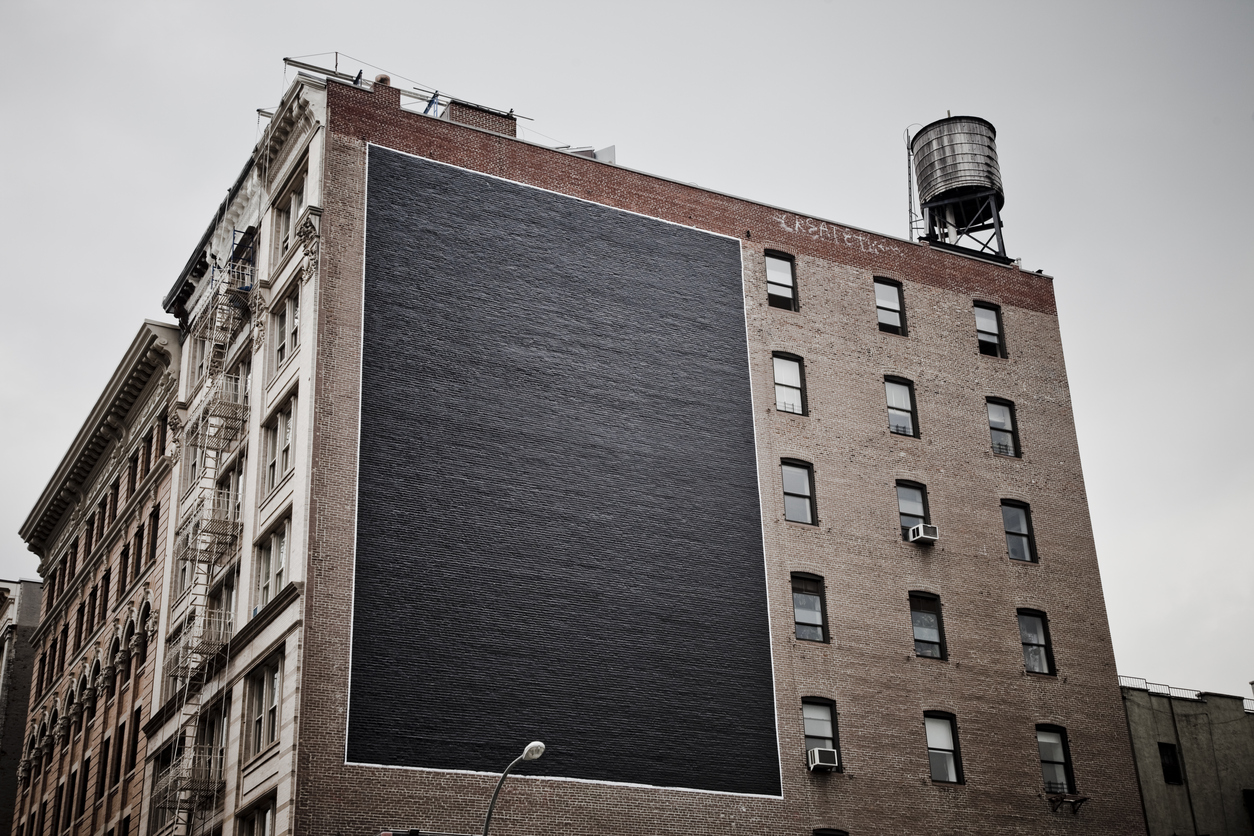 The affordability crisis continues
It's a cliche by now to observe that in New York the rents are just too damn high. Still, affordability remains the city's defining issue. And if you think it's worse now than ever before, it's not your imagination.
"The trends for everyone but the top of the market have been clear," says Moses Gates, director of community planning and design at the Regional Plan Association. "You have by any housing stress indicator—overcrowding, rent-burdening, median rent, homelessness—by any of those indicators, we're bad and getting worse. All of those indicators are at the highest point in modern history, at least for the last several decades."
Mayor Bill de Blasio is seeking to address the need through an affordable housing plan, with the goal of building 80,000 income-restricted apartments by 2024, and extending sunsetting affordability requirements on another 120,000. The mayor reported notching 22,000 units on his scorecard in 2016, the most in one year since the late 1980s, but experts and real estate professionals tend to agree that the plan and the array of city and state affordable housing programs that exist now are unlikely to reverse the increasing price pressures. 
(The 421-a developer tax break program, revived in April, sets aside mostly rental apartments for people making as much as  $117,780, whereas the median household income in the city is $53,000, and more than half of New Yorkers pay more than 30 percent of their income in rent, with the impacts most pronounced for those making the least. Enforcement of the affordability requirements for the program's previous iteration was so lax that a ProPublica analysis found that nearly two thirds of buildings receiving the tax break weren't registered as rent-stabilized, as they were required to be.)
Part of the problem has to do with long-term economic trends—the median wage in New York City has been flat since the 2008 recession, and indeed since 2000 if you adjust for inflation, whereas rents have only gone up. Also, Cea Weaver, research director at New York Communities for Change, and Marika Dias, director of an anti-displacement initiative at Legal Services NYC, say that in the short-term, de Blasio's rezoning of neighborhoods to encourage construction of taller, mixed-income buildings is actually increasing harassment pressures on long-term, low-income tenants. The buildings that will ultimately be built through the affordable housing plan in the targeted neighborhoods—East New York was the first to get city legislative approval—will have "affordable" apartments set aside in large part for people making incomes far above those already in the area.
"Real estate developers have a lot to gain" from rezonings, "and oftentimes the community benefits are not there from the get-go or what's promised isn't ultimately delivered on," Dias says. "If the rezoning proceeds unchecked without real, strong anti-displacement measures in place, then the preservation piece of that affordable housing plan may not come to fruition."  
In an acknowledgment of the effects of the rezonings on speculation, de Blasio included funding for lawyers to represent tenants in affected areas as part of the plan. Now, thanks to a recently passed City Council bill, people making less than 200 percent of the federal poverty threshold ($24,000 for a single person) will soon have the right to an attorney in housing court, and others will have the right to a free consultation. Starting in October, the bill will provide attorneys to people in select neighborhoods in each of the five boroughs, and within five years, it'll be citywide.
Dias expects this lawyer of protection to cut down on frivolous lawsuits by landlords, but also thinks unscrupulous owners might now resort to other, nonjudicial means when trying to harass regulated tenants.
For the big picture, Dias and Gates agree that, as Dias says, "There has to be a broader more comprehensive plan in place" to create widely available affordable housing and dampen the profits that can be made through abuse of renters.
"We argue about like 73 units here in a city of over 8 million people," Gates says. "We have this way of taking things deal by deal or neighborhood rezoning by neighborhood rezoning when we should be passing large citywide reforms that could address this across the board."
Brick Underground articles occasionally include the expertise of, or information about, advertising partners when relevant to the story. We will never promote an advertiser's product without making the relationship clear to our readers.