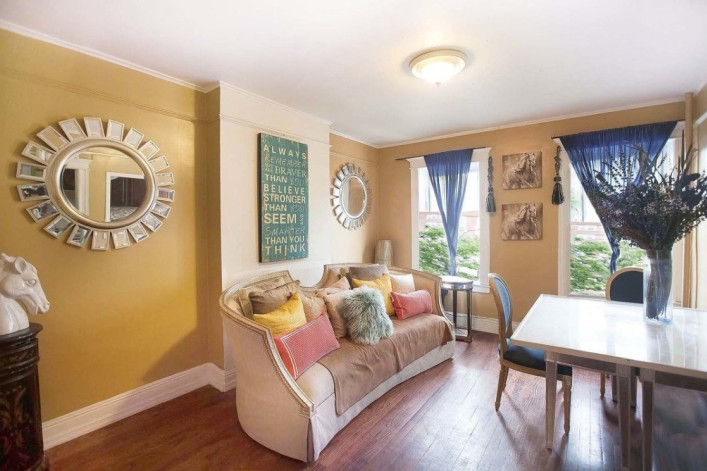 In January, Property Shark predicted that East New York would soon become one of NYC's most desirable neighborhoods—probably partially due to a rezoning plan approved last year that is expected to bring more affordable housing, retail and community spaces to the region.
But will that prophecy come true? And should you buy a place now before prices explode? In this week's Buy Curious, Jos Mansell of Mdrn. Residential and Melissa Leifer of Keller Williams Tribeca explore the area.
The proposition:
People keep telling me that now's the time to buy in East New York. Is it? And what's available there?
The reality:
"East New York reminds me of Bed-Stuy and Crown Heights 10 years ago," says Leifer of Keller Williams Tribeca. That's before prices skyrocketed, she says.
It certainly has a lot of things going for it.
"[East New York] is not as congested as Park Slope," she says. "It's nowhere near as expensive as Bed-Stuy. [And] some of the blocks have charming attached brick homes just like in Bay Ridge and Prospect Park South/Northern Flatbush."
A major rezoning plan put into place last year could change the look and feel of the neighborhood. In April 2016, the City Council approved Mayor Bill de Blasio's East New York Neighborhood Plan, which provided $267 million for affordable housing and additional construction in East New York. The zoning changes would allow developers to build taller buildings in the area in exchange for a number of below-market-rate apartments.
"The entire community has been hearing talk of how the rezoning will bring this development, but so far it's mostly been talk," says Mansell of Mdrn. Residential, who notes that thus far the only major projects on the horizon seem to be affordable housing like this Phipps Houses' complex at 3301 Atlantic Avenue that will bring 403 affordable apartments to the area. "Until these actually start to be built the community remains skeptical."
To learn more about East New York, read on:
Where exactly is it?
As its name would suggest, East New York is a residential neighborhood in the eastern part of Brooklyn. Though its borders are somewhat uneven, Jamaica Avenue is to the north, Jamaica Bay is to the south, Van Sinderen and Williams Avenues are to the west and Eldert Lane is to the east. Subsections include City Line, New Lots, Spring Creek and Cypress Hills. 
The closest neighborhoods are Bushwick and Bed-Stuy (northwest of East New York), Brownsville (west), Canarsie (southwest) and Jamaica Bay (south).
What's the transportation situation?
Trains and buses abound in the area. The 2, 3, 4, 5, A and C lines serve City Line and New Lots. The J and Z serve Cypress Hills. The L serves western East New York. Buses in the neighborhood include the BM2, BM5, B6, B12, B13, B14, B15, B20, B25, B82, B83, B84, Q24 and Q56. There's also a Long Island Rail Road stop in East New York.
Who lives here?
"It's a totally diverse group of residents," says Leifer. According to the 2010 U.S. Census, the area is home to 91,958 individuals. The neighborhood has higher percentages of black and Hispanic residents than in New York City overall—63.6 percent African American and 29.6 percent Hispanic or Latino, as well as a population of Russian Jews, Caribbean-Americans and Bangladeshis. A large portion of residents—nearly 34 percent—lives below the poverty line and receives public assistance.
And crime is an issue. As recently as 2015, East New York had the third-highest violent-crime rate in Brooklyn.
How do locals feel about the rezoning?
With prices rising in other areas of Brooklyn like Bed-Stuy and Bushwick—and with news of the rezoning—changes are afoot. And reactions to the new development and the likely advance of gentrification are mixed.
"From what I can tell from chatting with the old-timers, they welcome the idea of more affordable housing," says Mansell. "And with growth usually comes less crime, so they're looking forward to that. The renters worry about being priced out of their community, however."
Leifer agrees, saying that "it's really a mixed bag [reaction-wise]… There are people who think it's great that the neighborhood is changing, and there are those who hate it and are afraid of being priced out."
What's the housing/pricing situation?
There are mostly single-family and multi-family houses to be had here. Mansell calls pricing in East New York "reasonable"—especially for Brooklyn.
According to real estate appraiser Jonathan Miller, the overall median sales price in East New York in the second quarter of this year was $475,000—up 11.2 percent from the same time last year (when the median price was $427,000) and up a whopping 88.9 percent from the second quarter of 2012, when the median price was just $251,450.
It's clear from those numbers that changes are coming to East New York. And prices are expected to rise again when the development promised by the rezoning—including schools and parks—finally comes to pass.
For now, though, it appears you can rather easily find a full brownstone for well under $1 million.
What's the best way to buy/sell a property here?
Interestingly, StreetEasy isn't always the way to go to find a home in East New York. Most brokers go old-school, using such simple methods as yard signs to advertise.
"It's a very tight-knit community that relies on word-of-mouth and referrals," says Mansell. "The neighborhood puts their trust in other locals. The locals like to see their friends and neighbors stay so a good amount of deals are done within the community before the properties even come to public market. Signage seems to be the norm." 
What is there to do?
Restaurants abound in East New York with such favorites as Liberty Grant Cafe on Liberty Avenue; Restaurant Tavares on Cleveland Street, an affordable Mexican eatery; and the Lindenwood Diners on Linden Boulevard, which pairs traditional American diner fare with Latin, Caribbean and Southern dishes.
When day turns to night, there are lots of small local bars and clubs to grab a drink and dance. "Trilogies [on Fulton Street] is a reggae/hip-hop club that goes nuts," says Mansell. Other happening places he cites include Oracle Lounge on Atlantic Avenue, "a local bar that people love," and El Gran Mar De Plata on Fulton Street, "a Spanish/Latin American restaurant that turns into a club and event space."
As for grocery shopping, "unfortunately, East New York has the fewest grocery stores per resident," says Mansell. But there are a few, including C-Town on Pitkin Avenue, City Fresh Market on Stanley Avenue and Cherry Valley Marketplace on Pennsylvania Avenue, as well as an assortment of bodegas and mom-and-pop shops. "People are banking on new development to ease this problem," he adds.
Want to move to East New York? Check out these listings: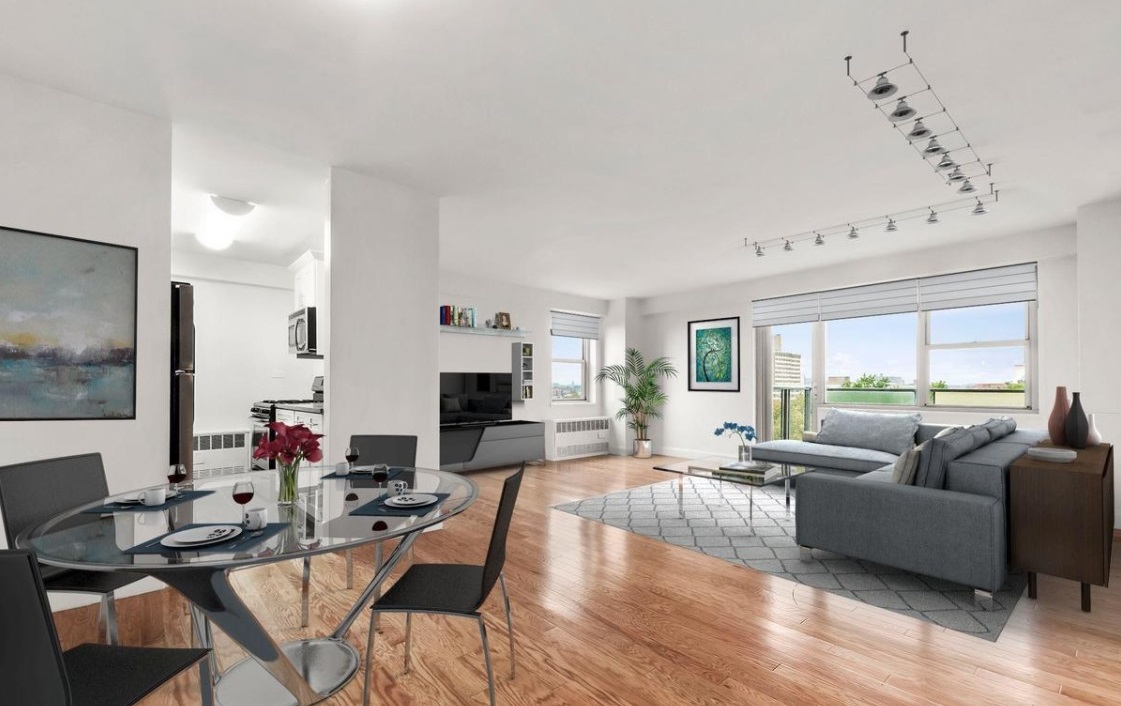 East New York two-bedroom, one-bath condo, $312,700
: This two-bedroom unit at 1065 Vermont Street (between Cozine and Flatlands Avenues) has a large living area with lots of closets, a huge master bedroom, a renovated bathroom and a renovated kitchen with stainless steel appliances.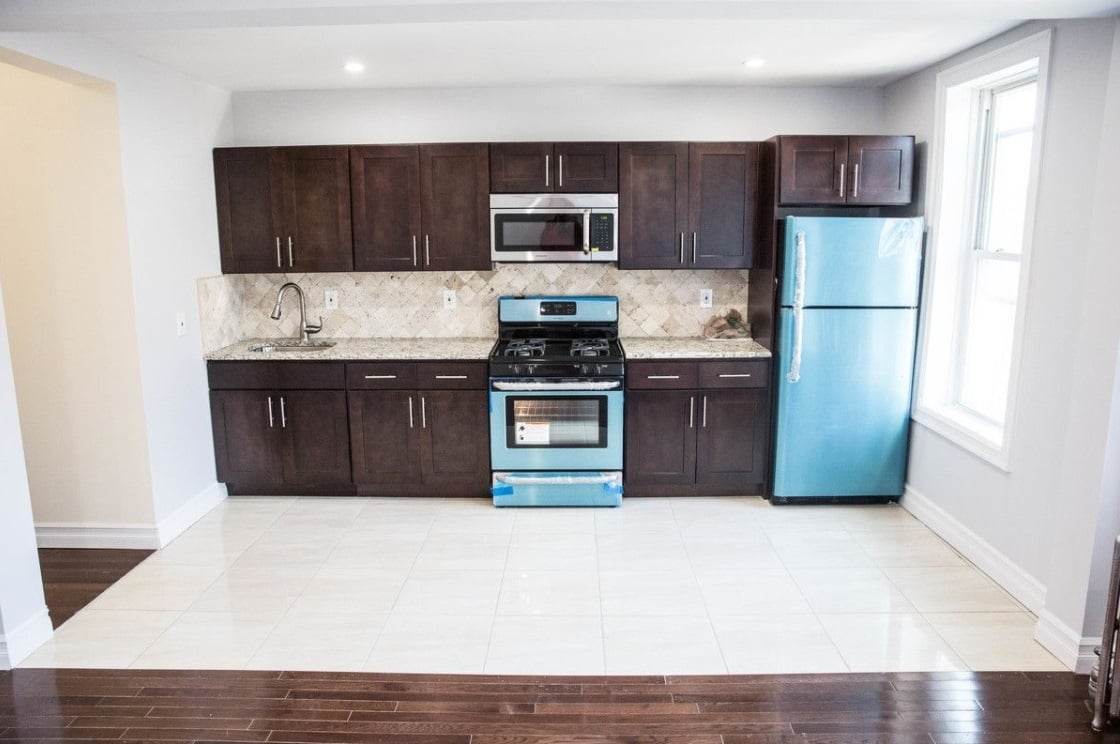 East New York five-bedroom, three-bath house, $750,000
: This detached two-family home at 331 Schenck Avenue (between Pitkin and Belmont Avenues) has been completely renovated. The first floor has three bedrooms and a bathroom, as well as a chef's kitchen with granite countertops. The second floor has two more bedrooms, as well as a master suite with a jetted tub.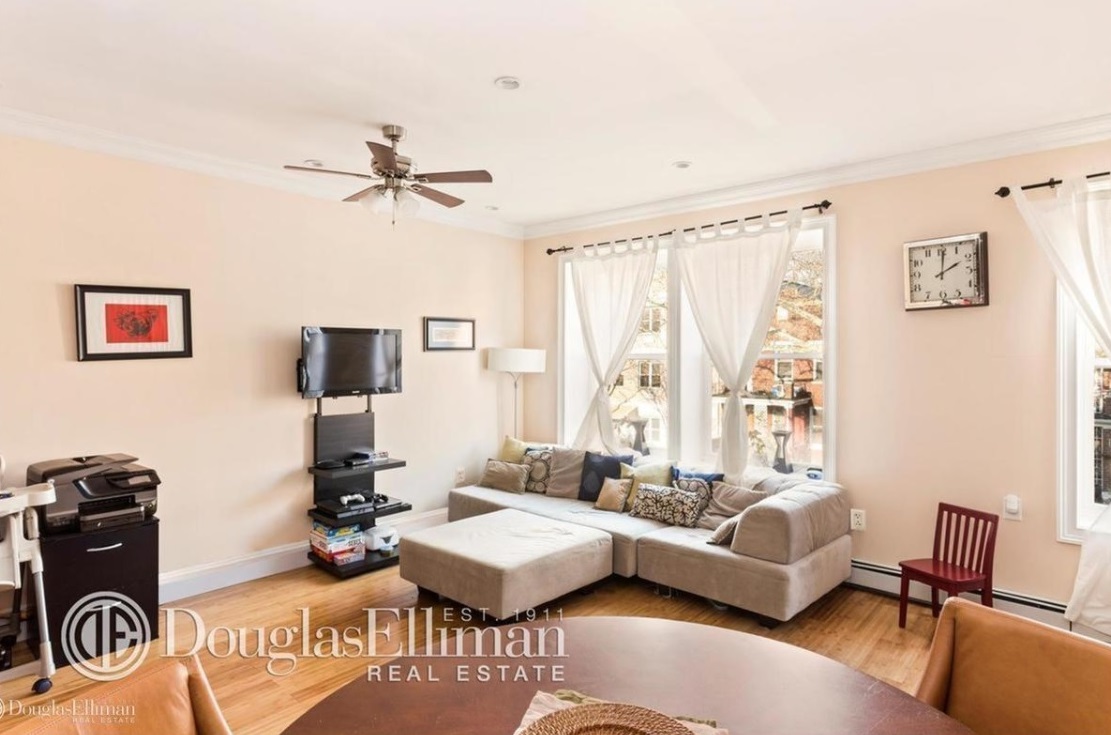 East New York six-bedroom, five-bath house, $745,000
: Located at 546 Hinsdale Street (between Riverdale Avenue and Newport Street), this two-family house has been completely renovated. Unit one is a duplex with three bathrooms and a finished basement with additional storage space. Unit two has two bathrooms. The house also has a large yard.
East New York studio, one-bath condo, $215,000
: This studio unit at 200 Cozine Avenue (between Vermont Street and Van Siclen Avenue) offers a large living space with a walk-in closet, a kitchen with granite countertops and stainless steel appliances and a large terrace. The pet-friendly condo building has an elevator, on-site laundry and parking. 
Brick Underground articles occasionally include the expertise of, or information about, advertising partners when relevant to the story. We will never promote an advertiser's product without making the relationship clear to our readers.