This sweet little East Village townhouse first caught our eye because the price, $5.75 million, seemed a little low for a house in one of the city's priciest neighborhoods. But after investigating a little further, we think we know why: The house is divided into three separate apartments, and one of them is occupied by what the listing calls a "tenant paying $500 per month for life."
But lest that totally burst your bubble of an investment property, the house also features a garden-level three-bedroom owners duplex with a tenant currently paying $9,500/month, as well as another three-bedroom apartment with a tenant in place paying $6,600/month.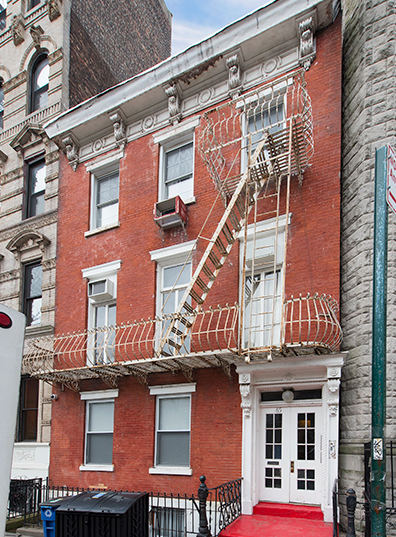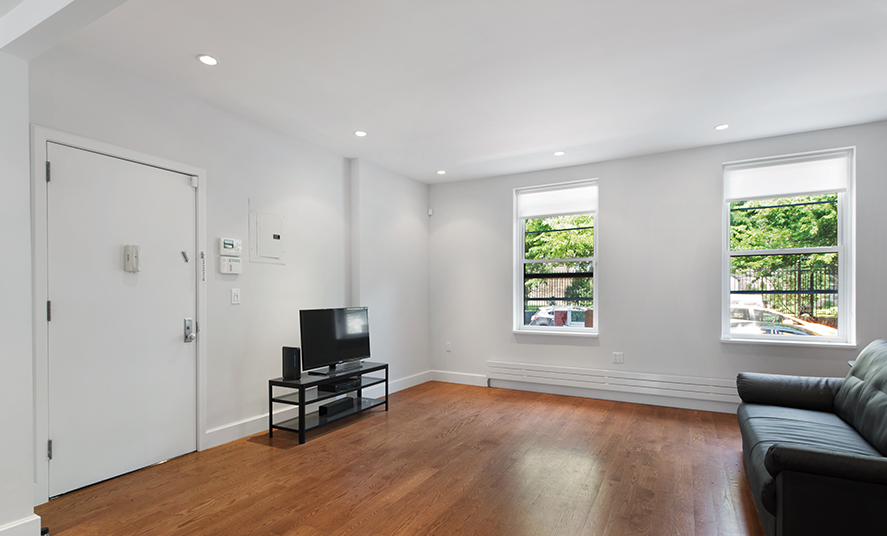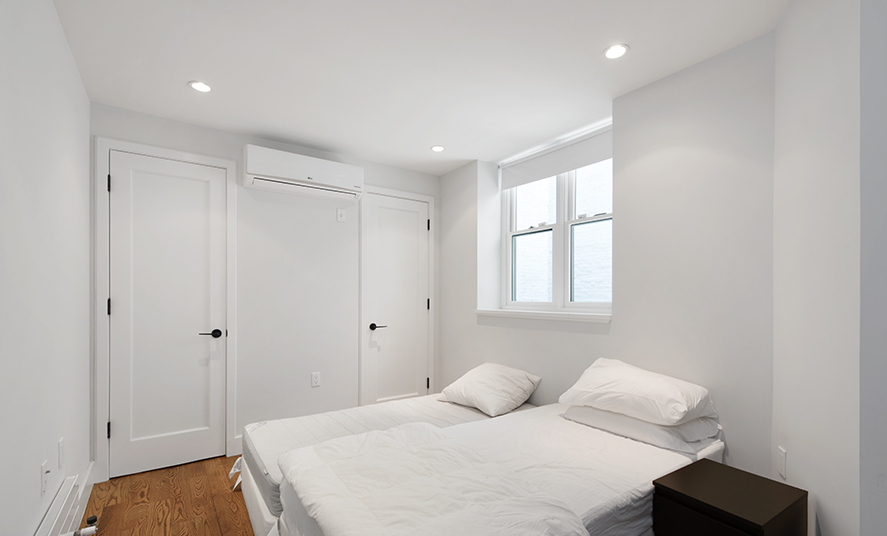 Though it was built in 1834 and retains certain original details like exposed brick and "historic wood casement windows and transoms," the 25-foot-wide home has been gut-renovated to include modern amenities like central air-conditioning, washers and dryers, and high-end kitchen appliances.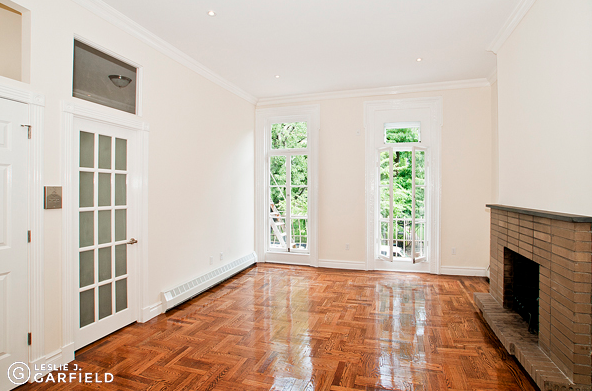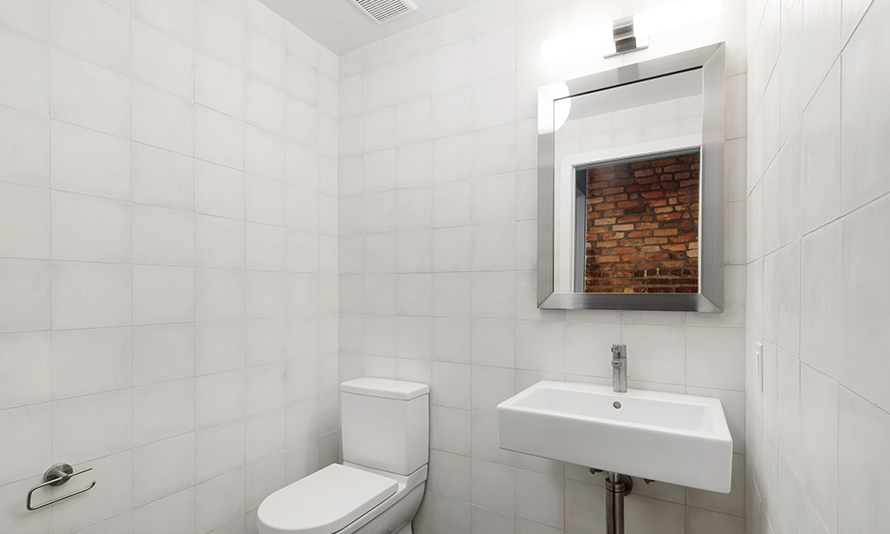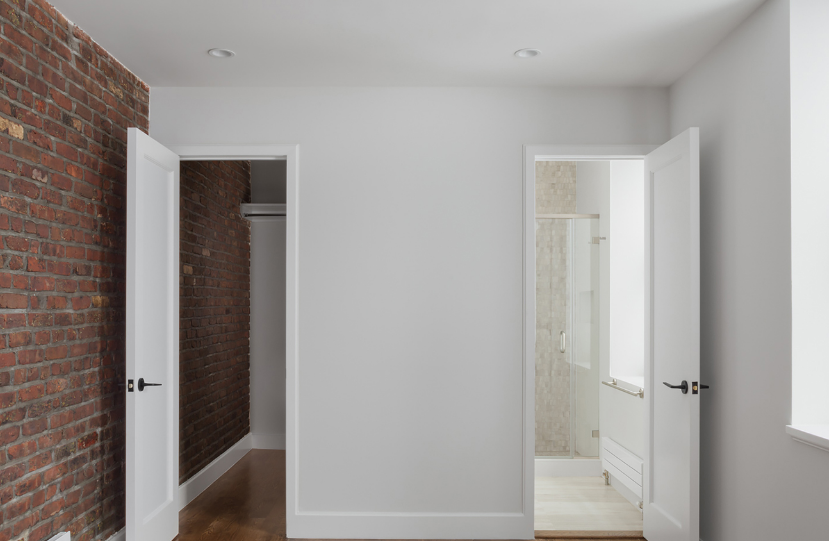 There's also some sparely decorated outdoor space (though we're curious how often you'd need to repaint those white walls to keep them looking fresh).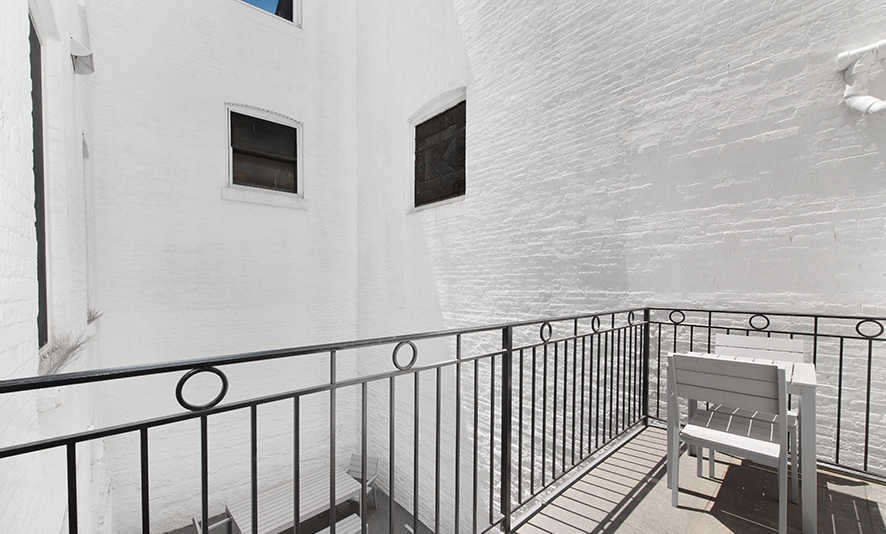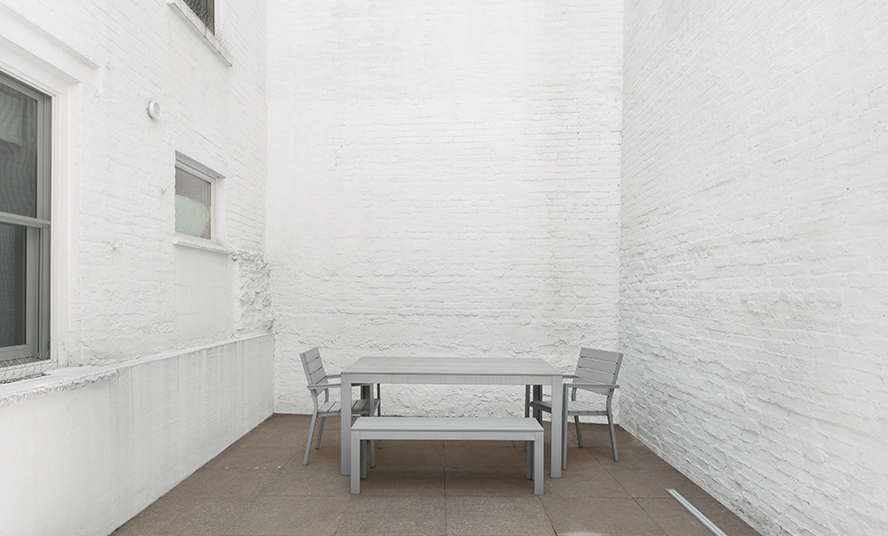 Even with the $500/month tenant in place, the financials on this home are fairly solid; the listing notes annual taxes of $8,600, and annual maintenance expenses of $21,150, but annual income of $199,200 if you opt to rent out both of the other apartments instead of moving into one yourself.