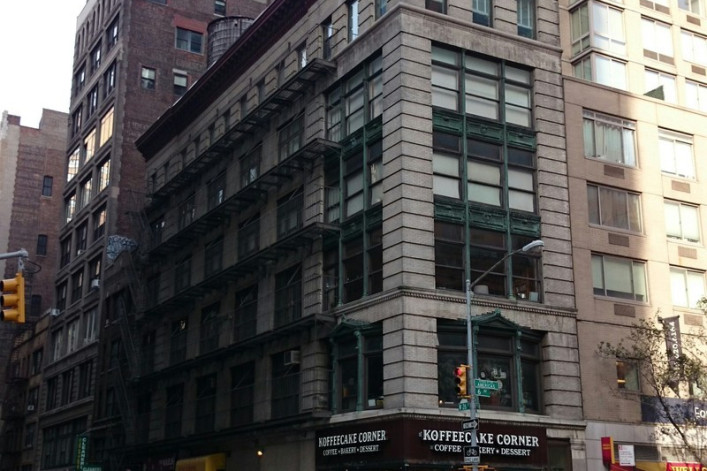 A board interview is the final step to approval when buying a co-op unit in New York City. In this series, New Yorkers tell Brick Underground about their experience with the interview process, what worked and what didn't—and what others can learn. This week, Mela Bolinao, owner of MB Artists, shares her experience buying a co-op in Chelsea. Her challenge was to persuade the board to be sympathetic to her home office needs, allowing employees to come and go.
What was your biggest hurdle during the interview process?
In the advertising for the apartment, they did mention to us that they were home office space friendly but to what level? We weren't sure and because of what I do, representing illustrators, I thought they may think that I'd have more traffic. We had to figure out how to let the board know that I was going to be working from home but convince them that I'm not a psychiatrist for example, with clients coming and going. I have two employees and one is my brother. If I meet clients, I meet them out for a coffee or something to eat.
Having people coming and going—would that have been a deal-breaker?
The board would not have liked that kind of traffic because the elevators are very old and they also open directly into the units. We have to operate the elevator manually with a key, there are scissor gates and a door, and the top part is open so it looks like a bird cage going up. The building is on the edge of the Garment District, dates from 1904 and has no doorman.
How did you navigate the home/office dilemma?
As we were compiling our information, we found out that the majority of the homeowners were in the creative end. On the second floor was a sculptor, on the third, they were in film, the fourth floor were doctors and the fifth was a curator at a museum. My agent suggested we play up that I was an artist. My husband is in finance but I'm in the art business and he told us to play on what I did and incorporate that.
How did the interview go?
I spent a good portion of the interview time talking about what I do and asking them questions to find out what they did and to indicate we were working in the same industry. We also had to reiterate that we could afford to live in the space. My husband works in finance and I have my own business and by that point, they knew our financials. I was keen to have a mini-presentation to make it clear that I don't have a lot of people coming and going from the office, so there would be minimal traffic.
Did the board want to meet your children?
We weren't encouraged to come to the interview with the kids. My daughter was barely two so it wouldn't have worked. I wouldn't have been able to concentrate. I think because of my background, though, it helped us tremendously in getting the unit. We are one of the youngest families in the building, we showed them that we were starting a family, we were a safe bet, a couple that wasn't going away, and they wanted someone who would establish roots in the building.
What originally attracted you to the co-op?
It is a small co-op, just five units. The previous owner had already renovated. The listing said it was a four bedroom unit but one of the bedrooms has a sliding door and the previous owner used it as a library/office. Then there's another room with no windows and they were using that as a family entertainment space. When we saw those two spaces we thought it would work for my office space. Although the other bedrooms were small, they weren't so small as to be claustrophobic. They both have their own closet and one has a built-in bunk bed.
Now you are on the board and interviewing others, what do you look for?
I lean more to the background of the applicants. We want someone who will be able to stay here long term and do the maintenance and live with the rest of the group. It's such a small building so everyone is on the board. The fifth floor opened up when the curator retired to Arizona and a new couple came in—perhaps unsurprisingly, one of them is in finance and the partner is a jeweler.
Brick Underground articles occasionally include the expertise of, or information about, advertising partners when relevant to the story. We will never promote an advertiser's product without making the relationship clear to our readers.