Buy Curious
What to know about buying in St. Albans, Queens, a walkable neighborhood with a tight-knit community
The southeastern Queens neighborhood of St. Albans, where jazz greats like Duke Ellington, Count Basie, Lena Horne, and Milton Hinton cooled their heels, offers some suburban-like quiet alongside city perks.
St. Albans, which is walkable, welcoming, and culturally diverse, is also a tight-knit middle-class community known for its civic spirit.  
In this week's Buy Curious, Angela P. Stokes, owner/broker of APS Realty, and Dwight Davis, a corporate broker with Neighborhood Dreams, give us the inside story on St. Albans.
The question:
I've heard that St. Albans is a wonderful place to raise a family. What can you tell me about its attractions?
The reality:
"It's a very friendly community," Stokes says. "We say hello to each other and everyone is very involved in the community. Residents embrace newcomers. The hospitality reminds me of the South. It's a safe, clean place for children."
Davis notes that St. Albans is very diverse. "People are from different backgrounds and countries," he says.                                                                  
Where is it?
St. Albans is bordered by Jamaica on the northwest, Hollis on the north, Queens Village on the northeast, Cambria Heights on the east, Laurelton on the southeast, Springfield Gardens on the south, and South Jamaica on the southwest.
Why would NYers want to move to St. Albans?
The community's central location, walkability, green spaces, cultural diversity, plentiful parking, and unmetered streets are huge attractions, Stokes says.
"Our real estate, especially in our Addisleigh Park neighborhood, is undervalued," she says. "You get more for your buck compared with Forest Hills, Jamaica Estates, Little Neck, and Glen Oaks. St. Albans feels like Long Island."
And, Davis adds, "St. Albans is next to Long Island, and the property taxes are way cheaper – they could be about a quarter less. And the housing prices are cheaper than Brooklyn's and Long Island's."
Where in St. Albans should you live?
Addisleigh Park, a small area in the western section of St. Albans, is the only named neighborhood in the community. A U.S. historic district, it's where all the jazz greats used to live back in the day. Houses typically command higher prices, are larger, and are sited on larger lots than in the rest of St. Albans.
The houses, which are traditional in style, include Victorians, English Tudors, and Colonials and feature hardwood floors, fireplaces, and slate or terra-cotta roofs.
"They are so beautifully landscaped," Stokes says, "that people come from other parts of Queens just to drive through and see them."
What are housing and pricing like?
Nearly all of the houses in St. Albans are single families and are detached. Most have three to four bedrooms, a living room, dining room, finished basement, backyard, private driveway, and street parking.
Inventory is so scarce that there are only 28 single-family houses listed in St. Albans, according to StreetEasy.
"We are getting multiple offers, and the bids are above the asking price," Stokes says, adding that "prices have increased drastically."
Houses in St. Albans that have three bedrooms and one and a half to two bathrooms typically priced $650,00 to $760,000, she says, and those in Addisleigh Park generally sell for in the high $800,000s to $900,000s.
There are no condos, and there is only one co-op building in the community, and it's very small. Units there, Stokes says, sell for $490,000 to $500,000.
There are no apartment buildings, but some single-family houses with three bedrooms and two bathrooms, a basement, and a backyard are available to rent for $3,900 to $4,200, plus utilities, she says. Investor-converted two-family houses typically rent for $1,900 to $2,500, but "they go quickly," she adds.
Is there a lot of new development? 
While there is no new development to speak of, there are what Stokes calls "conversion opportunities," where investors buy single-family houses and make them into two families.
What's the transportation situation?
Although there is no subway service in St. Albans, the Q3, Q4, Q5, Q42, Q83, Q84, Q85, X63, and X64 bus lines connect to the subways at Jamaica Center and to the Long Island Rail Road at Jamaica. In addition, there is a Long Island Rail Road station in St. Albans.
What is there to do?
Parks abound in St. Albans. In addition to a variety of outdoor amenities and activities, St. Albans Park plays host to the annual jazz festival, an homage to its famed musicians of yesteryear.
The community celebrates St. Albans Day in St. Albans Park, where "all the small businesses come together," Davis says.
Named for the civil-rights leader, Roy Wilkins Park has a 425-seat theater and its own troupe, the Black Spectrum Theatre. There is also a four-acre vegetable garden where residents grow their own produce and a farmer's market.
"There are many activities at the park," Davis says. "There's a food festival with mostly Caribbean dishes, a circus, basketball matches, and concerts are a huge thing."
What's the restaurant/nightlife situation?
On Fridays and Saturdays, residents typically walk or drive down the main boulevards—Linden, Farmers, Merrick, Springfield, and Francis Lewis—to dine out.
"You can smell the food as you're going there," Stokes says, adding that the cultural diversity of the community is reflected in the dishes, which range from Chinese and Japanese to Ethiopian and Italian. "You can find everything from soul food and juice bars to international bakeries and vegan and vegetarian restaurants," she says.
Rib Shack and 2 Together serve soul food, Kam's Kitchen offers Chinese dishes, and Golden Krust and Yardies Jerk specialize in Jamaican fare.
"There also are all these Jamaican jerk stands with drums—you can get chicken jerky or pork jerky with hot corn on the cob," Stokes says.
How about grocery stores?
Supermarkets include Key Food and Farmbria Food Center, which specializes in Caribbean and Asian foods.
Check out these listings in St. Albans.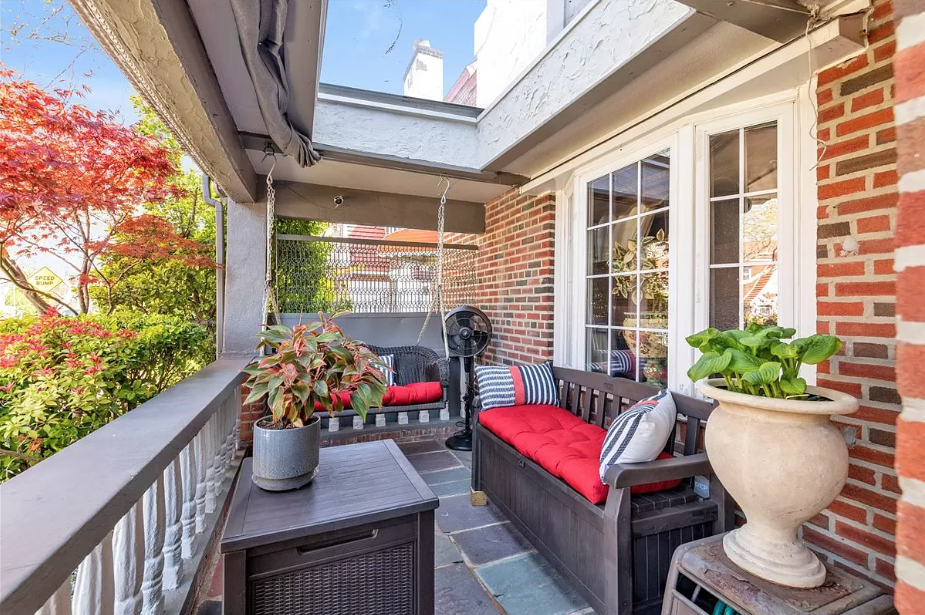 Listed for $679,888, this single-family brick Colonial/Tudor has three bedrooms and two bathrooms. Other features of the attached house, which was built in 1935, include a fountain in the front yard, a fireplace, sunroom extension, Jacuzzi, one-car garage plus additional parking in back, full finished basement, and kitchen with granite countertops and stainless steel appliances.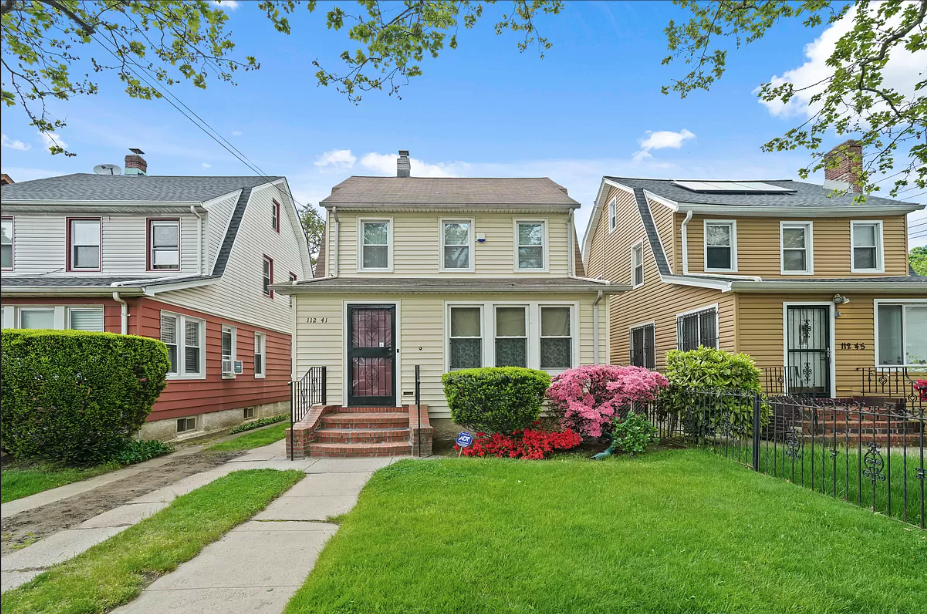 This 1,340-square-foot, two-story house, built in 1930, has three bedrooms, one bathroom, an updated eat-in-kitchen, an updated bathroom, and hardwood floors. In addition to a finished basement with an outside entrance, there is a long driveway for parking and a detached garage. It is listed for $679,000.
Newly renovated, this single-family detached house has three bedrooms, two full bathrooms and a half bathroom. Built in 1935, the two-story house, listed for $679,000, has a garden, courtyard, rear yard, garage, kitchen with custom cabinetry and stainless steel appliances, and a full finished basement.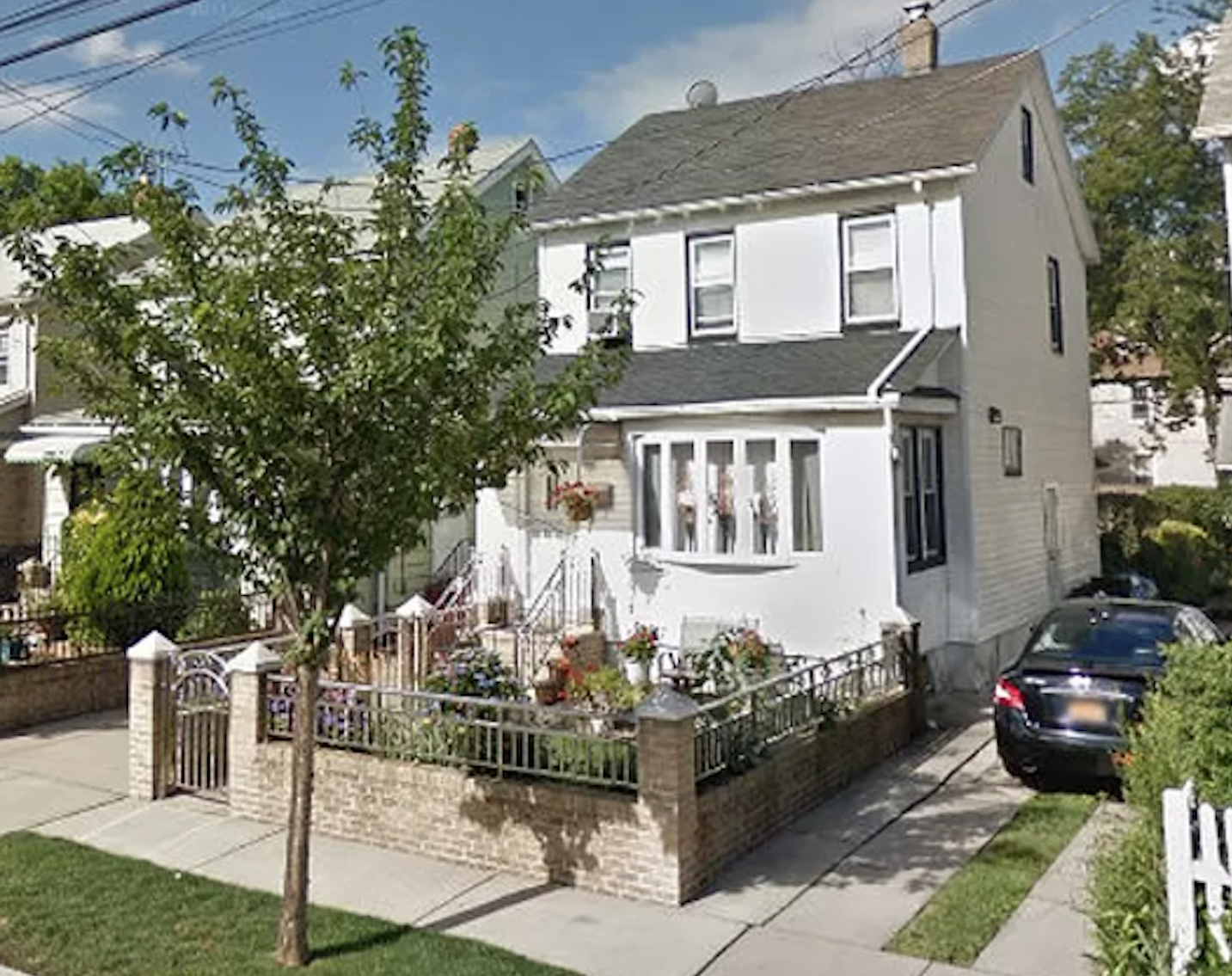 This two-story, 1,330-square-foot, single-family detached house, built in 1925, is listed for $650,000. It has hardwood floors, a finished basement, finished attic, front yard, and backyard.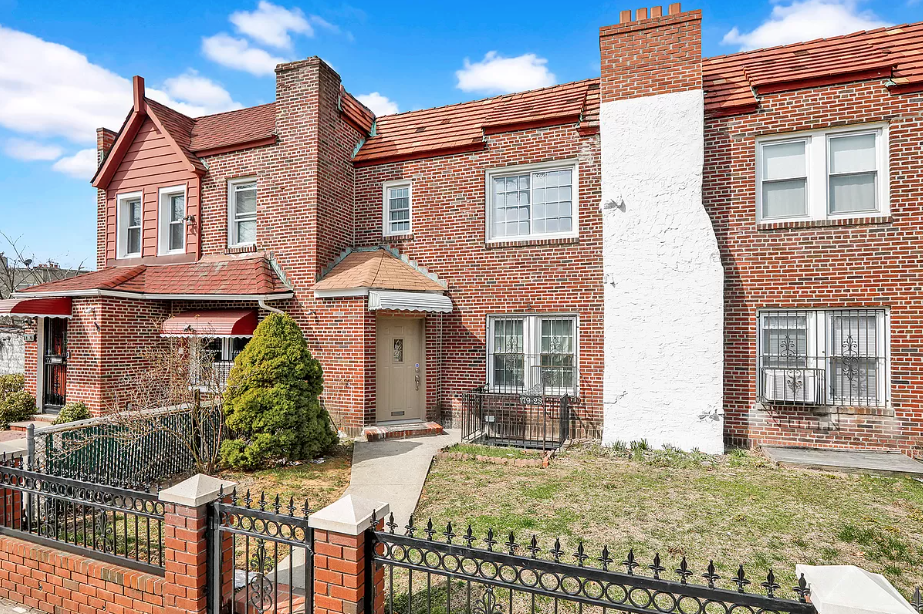 This two-story, single-family brick Tudor, built in 1932, has been fully renovated. It has a fireplace in the living room, eat-in-kitchen with custom cabinetry and stainless steel appliances, a private garage, rear yard, and fully finished basement. Originally listed in March for $689,000, it's now listed for $659,000.
Nancy A. Ruhling is a freelance writer based in New York City.
Brick Underground articles occasionally include the expertise of, or information about, advertising partners when relevant to the story. We will never promote an advertiser's product without making the relationship clear to our readers.