Buy Curious
What you need to know about buying an apartment with direct elevator access
Key-locked elevators can only be opened with a key or by being buzzed in by the resident; video intercoms add extra security
They are commonly found in co-op loft conversions and new-construction condos, mostly in lower Manhattan
'Anything that makes a place unique adds to the price these days'—and private elevators are a luxury amenity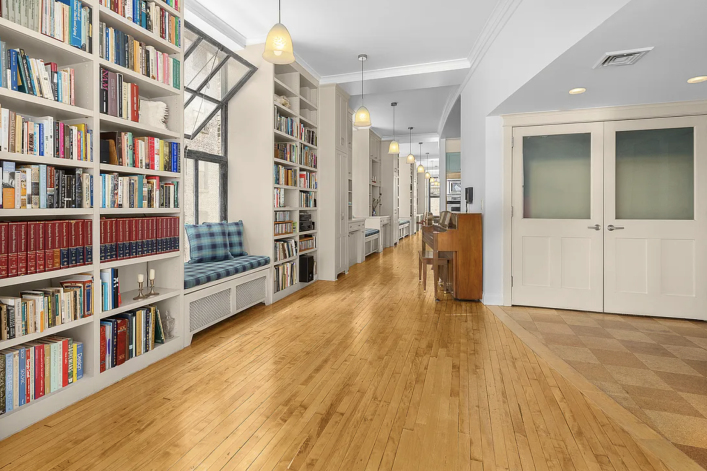 Having a private elevator that opens directly into your New York City apartment sounds swanky—if you can afford it. But is it safe? 
In this edition of Buy Curious, Brick turns to Sydney Blumstein, an agent at Corcoran, to hear about where you can find apartments with this amenity, who typically buys them, what security measures you should expect—and what to do when someone you don't know gets on the elevator heading to your apartment.
---
[Editor's Note: A previous version of this post was published in August 2022. We are presenting it again with updated information for September 2023.]
---
The question:
I've been thinking of buying an apartment with a private keyed elevator, but I'm concerned about safety. Do I need to worry about strangers getting into the elevator with me? How do these elevators work?
The reality:
Blumstein grew up in a converted loft with a keyed elevator and still spends lots of time visiting her parents there, so she has first-hand experience with the ups and downs of this feature. 
"First-time visitors are always mystified when they try to figure out how to get the elevator to move," she says, "and they are equally surprised to discover it opens directly into an apartment."
How do they work?
According to Blumstein, most of these types of elevators have a key-lock system where each resident's key will only allow access to their specific floor. Residents can also buzz people in from their apartments.
"The front door of the elevator is locked and can only be opened by key or if someone is providing you access. The elevator will literally not move without inserting the key into the lock inside the elevator or by the resident ringing you up." 
Her building uses a unduplicatable Medeco key, which she says is pretty much the norm in older buildings (and in all her listings)—and that you must remember to turn the key back to the locked position after pressing the button that moves the elevator. 
She says some buildings, such as in a current listing (shown below), have key-locked elevators that serve all the units on each floor, opening onto a common hallway. "This is an older building but they've put in a key system that automatically bounces back to the locked position for added security, so you don't have to rely on your neighbors to do this," she explains.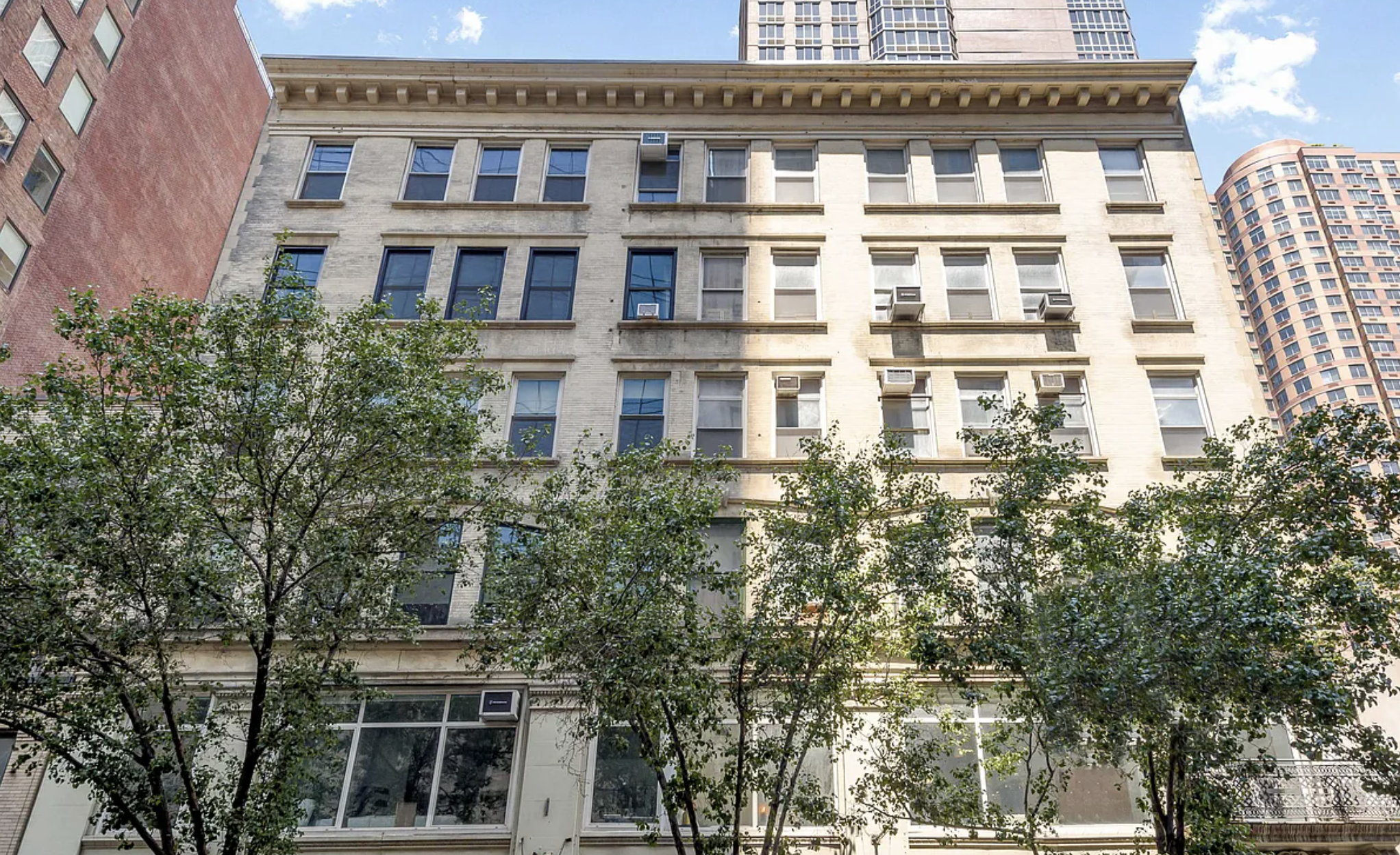 New construction tends to rely on magnetic cards in the control board of the elevator, keypads with codes, and even fingerprint readers. The elevator door won't open unless you enter the right combination or access with the right key.
Where are they found?
As a luxury amenity, you can expect keyed elevators to be in large, floor-through, loft-style apartments and penthouse units.
And since these elevators are usually in buildings with only one or two units per floor, the apartments tend to be more spacious than those accessed off of common hallways. 
"Historically, you find this in prewar buildings, namely warehouse conversions, in Greenwich Village, Soho, and tiny parts of Tribeca, where sometimes the buildings have been sistered together and the elevator will serve the east and west side," Blumstein says, adding "whereas in the Village you find the grander floorplans that are 2,500 square feet."  
You can search on StreetEasy by doing a keyword search for "direct elevator." Of the 64 results, the vast majority were in lower Manhattan, with a smattering in other neighborhoods as well as Williamsburg and Dumbo. 
Will you be more likely to find them in co-ops or condos?
Blumstein reports seeing them mostly in co-ops, which is the case for three current listings—two in Greenwich Village (including one at her family's building) and another in East Chelsea/Hudson Yards. She is, however, aware of condos like The Metropolitan in Williamsburg that offer key-locked elevators. "These often have a huge freight elevator that serves two units with those giant doors that open on opposite sides into adjacent apartments," she says. 
But in "older school buildings like 55 East 11th, which is a conversion that went from warehouse to artist rental to co-op to what it is now, which is a higher-end co-op, the elevator just services one side of the building because the adjacent building has the exact same setup, as does the one across the street," she says.
There are, however, a decent number of condos with this amenity feature, so suffice it to say you can find keyed elevators in both types of buildings and in a range of styles and eras but generally with a small number of units. 
Are these apartments more secure?
"Absolutely," Blumstein says, pointing to the fact that the elevator won't open or budge without a key or action by the resident. 
Sometimes the apartments are in posh buildings with doormen; others (like hers) have a video intercom, which can be activated to view the interior of the elevator. You can often find buildings with steel gates just outside the elevator. And for extra security, cameras with multiple views and alarms are also common.
Loft-style apartments tend to have entrance doors that lock between the elevator and the home. "We had one but honestly never used it because of the built-in safety of the keyed elevators," Blumstein says. "A key-locked apartment is as safe or even safer than having a doorman, which you can often breeze right by." 
Do you have to worry about a stranger getting into the elevator with you?
"Hypothetically, sure, but in 30-plus years my parents have never had this happen," she says, nor has she ever heard about anything from her neighbors—and it's a tight-knit group. 
Indeed, loft buildings are generally small—one or maybe two units per floor—so you'll more than likely know everyone and form a grass-roots lookout operation. 
In new construction condos, there's usually a doorman who will only allow residents or their guests to enter the building. 
And in the event that you ever do find yourself in the elevator with someone unfamiliar, remember that without special key access, the door will not open on your floor.
Does having a private elevator add to the price?
"Anything that makes a place unique adds to the price these days," Blumstein says. 
She reports seeing a major uptick in buyer interest in unusual spaces "because there's so much homogeneity being created in the marketplace and a lot of similar materials—how many times are you going to see a Bosch dishwasher? So it's about having something that stands out." 
A keyed elevator is particularly appealing for people who don't necessarily want to interact with a doorman or have to tip them during the holidays. Plus, at least in older loft buildings, "there's a sense of community where the neighbors collaborate to buzz in deliveries so packages are left in the hallway or the elevator, which is safer than in the lobby or package rooms," she says, speaking from experience. 
"And after a 20-year chapter of raze and rebuild," Blumstein adds, "the idea that we are still honoring spaces with keyed elevators makes me feel like we are leaning into the prewar beauty that makes New York so special." 
Check out these apartments with direct-access elevators.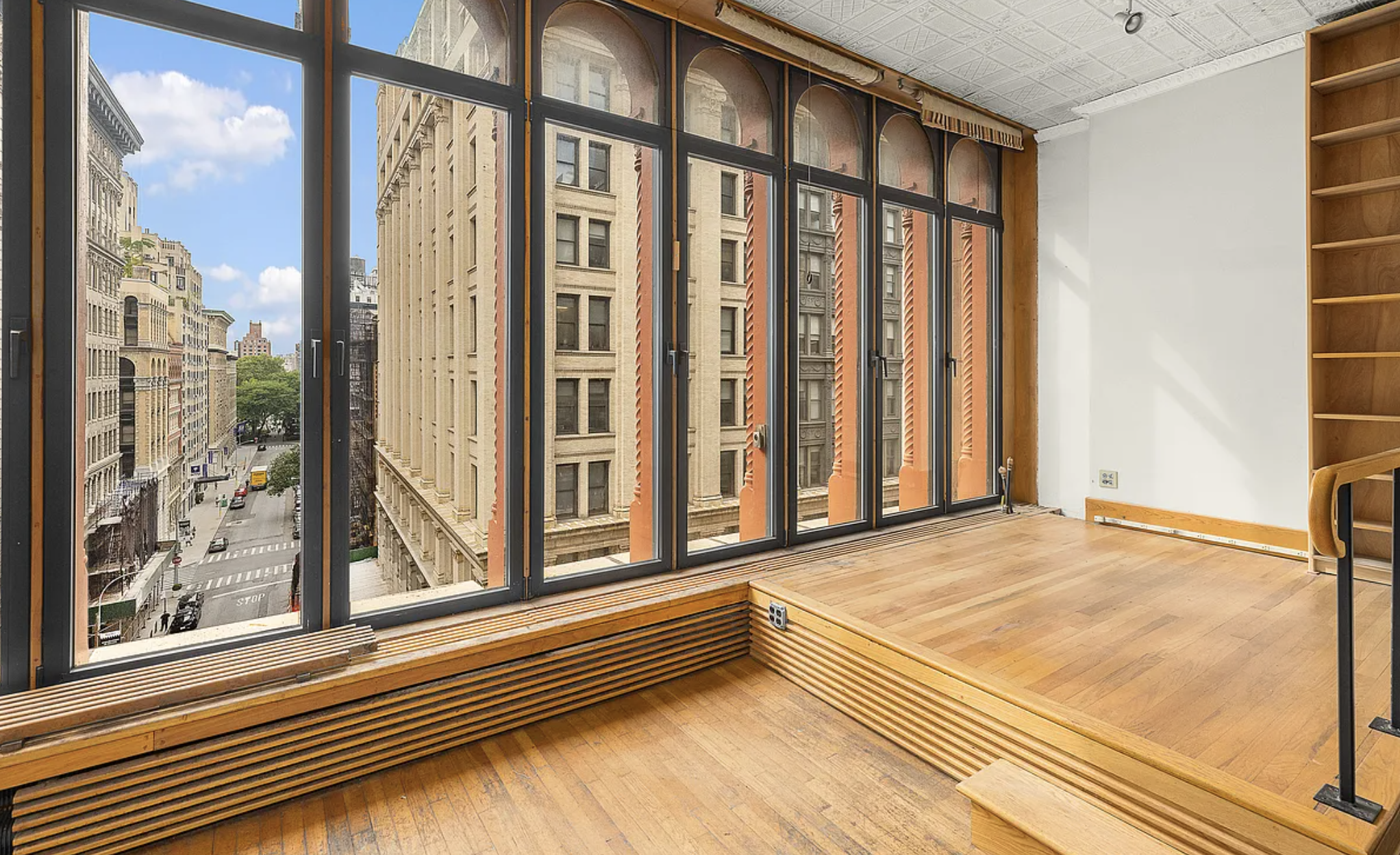 This 2,500-square-foot top-floor, floor-through loft is one of five units in a six-story boutique circa-1900 co-op building with key-locked elevator access. It has one bedroom, two full baths, one half bath, and an additional 1,250 square feet of private outdoor roof space.. Other features of the "bring your architect" co-op include 11-foot pressed tin ceilings, hardwood floors, a skylight in the kitchen, and central AC. The asking price is $3 million; monthly common charges are $5,000.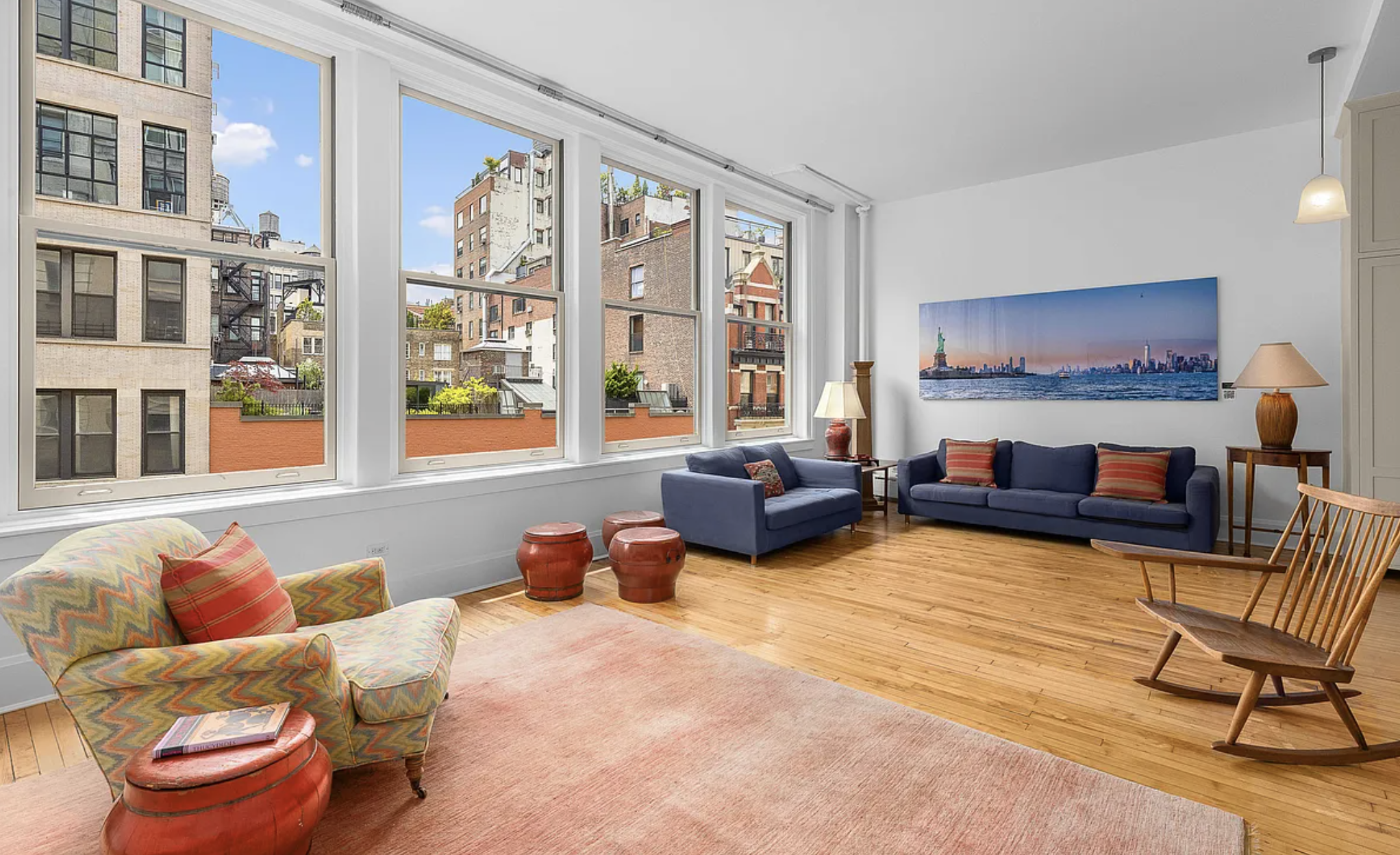 Located in a converted 1899 toy factory, this 2,400-square-foot, three-bedroom, two-bath co-op has oak and cork floors, 11-foot ceilings. oversized windows with north, south, and west exposures, built-in bookcases and cabinetry, an in-unit washer/dryer, and central HVAC. Other features include a key-locked elevator access with video intercom and access to a common roof deck. It's one of 11 units in the 12-story building and has an asking price of $3.15 million and $5,600 in monthly common charges.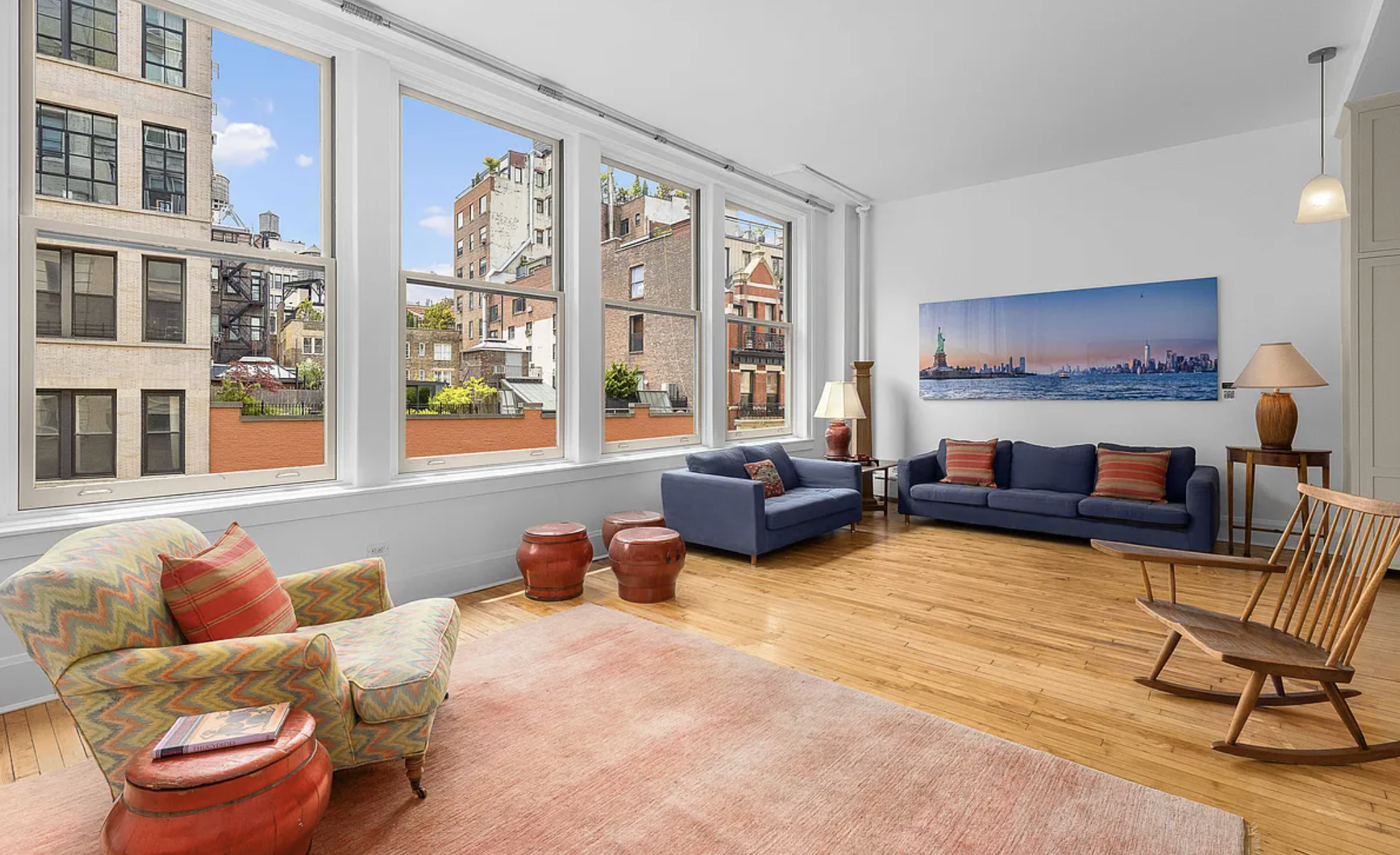 This 1,100-square-foot co-op, on the market for $1.525 million, has one bedroom and one bath but can be configured into a two bedroom or a live/work arrangement. The renovated unit features original 11-foot pressed tin ceilings, hardware floors, noise-reduction windows, custom cabinetry, and high-end appliances in the kitchen. Amenities of the circa-1905 building include a video intercom, new key-locked elevators serving the entire floor, bicycle storage, a laundry room, and common roof deck. Monthly taxes are common charges are $2,921.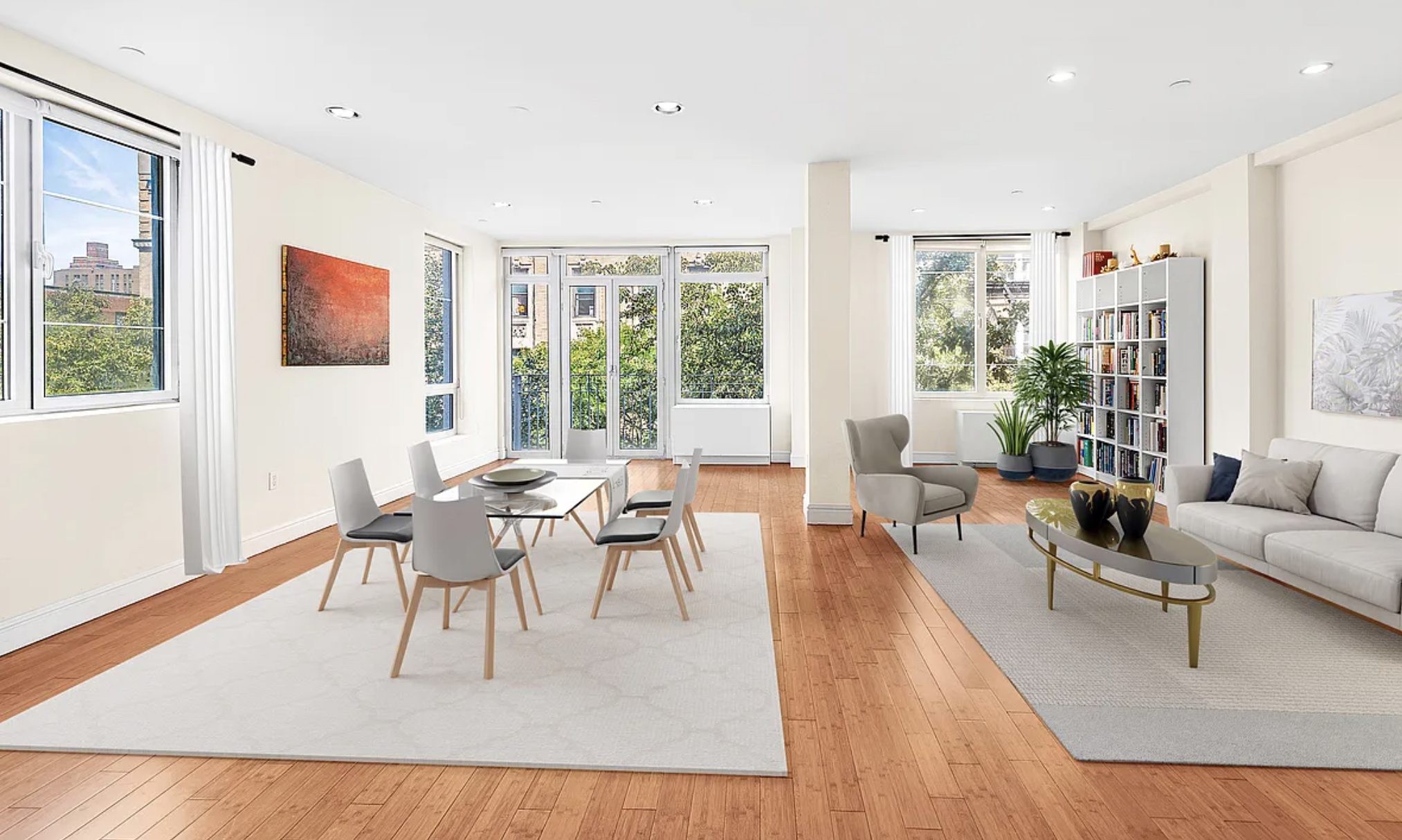 Located in a boutique condo featuring an intercom system, roof deck, bike room, and storage, this convertible three-bedroom, two-bath unit is 1,434 square feet, high ceilings, bamboo floors, oversized windows on three exposures, a washer-dryer, and central HVAC. Direct elevator access delivers you to an enlarged living/dining room with a Juliet balcony; the primary bedroom has its own private terrace. The asking price is $1.895 million and monthly common charges are $934.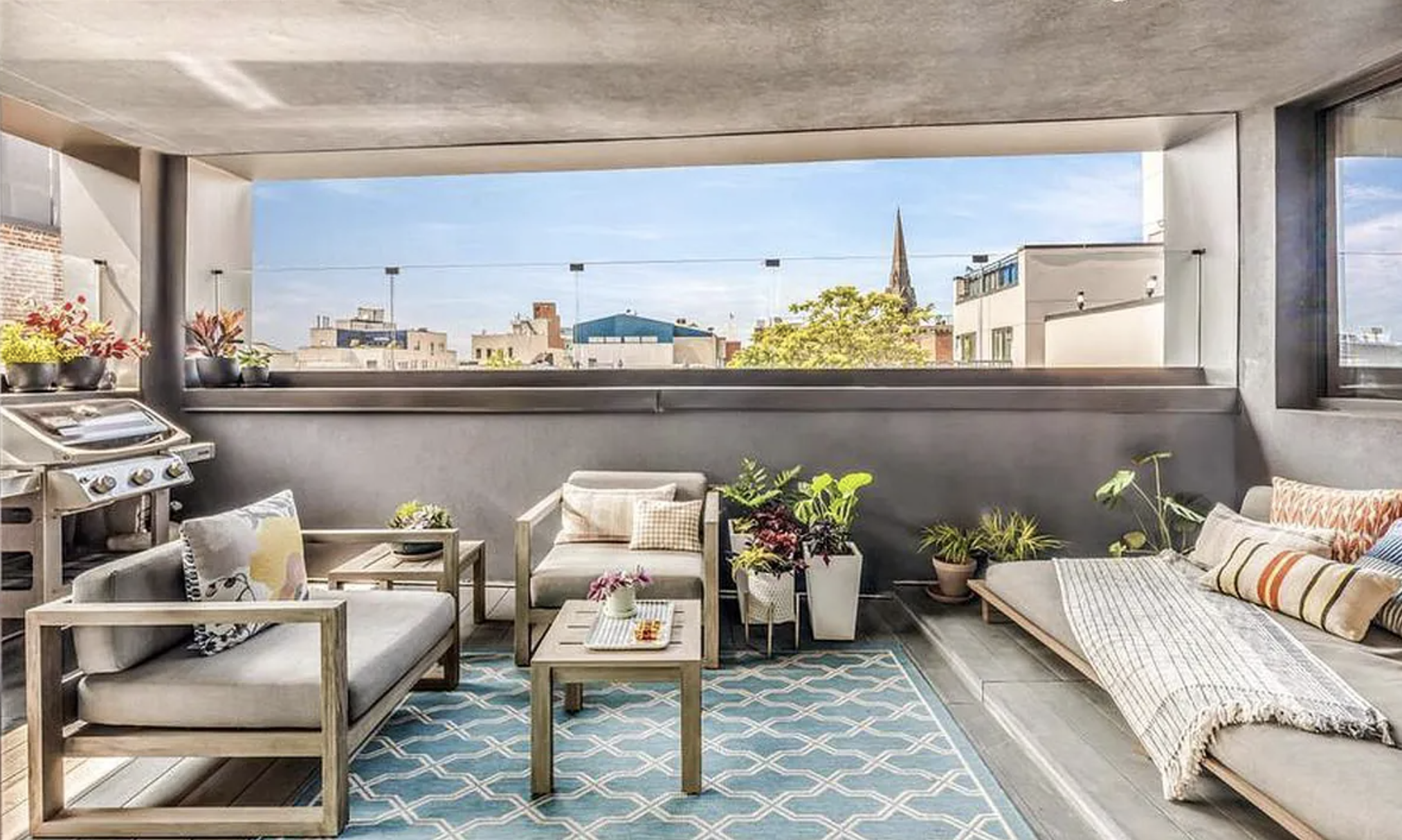 Accessed by private elevator, this floor-through simplex is on the fifth floor of a boutique condominium and has four bedrooms, an office, three full baths, a renovated eat-in chef's kitchen with separate windowed dining room, a laundry room, and custom built-ins. The 3,131-square-foot unit has exposures on all sides plus a 247-square-foot outdoor loggia. Amenities include private on-site parking with EV charging, a fitness center, playroom, common recreation lounge, and video intercom security. It is on the market for $5.995 million; monthly charges are $2,986. 
—Earlier versions of this article contained reporting and writing by Leah Hochbaum Rosner. 
Brick Underground articles occasionally include the expertise of, or information about, advertising partners when relevant to the story. We will never promote an advertiser's product without making the relationship clear to our readers.