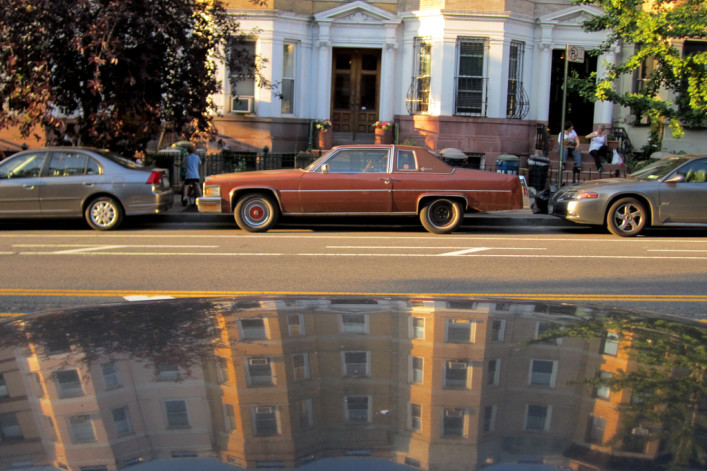 Apartment prices in Brooklyn continue to set records, and continue to rise in Queens, but the number of sales has dropped in both boroughs.
In Brooklyn, the drop in home sales in the first quarter of 2018 was a dramatic 13.9 percent fall from the number of sales in the same period last year, the largest year-over-year decline in nearly three years, according to a new Douglas Elliman report. Sales also nosedived in Manhattan in the first quarter, largely because buyers have been spooked by changes to the federal tax law and an uptick in mortgage interest rates.
Jonathan Miller, president of the appraisal firm Miller Samuel and the author of the report, says macroeconomic conditions were only part of the story in Brooklyn.
"The decline in Brooklyn sales is largely a function of the chronic shortage of supply," he says. "However since 'uncertainty' has entered the real estate lexicon in a big way, issues like the tax law, mortgage rates, [and] economy/tariffs may all play a growing role in confusing the public."
Inventory in Brooklyn also fell to start the year, dropping 10.8 percent to 2,043 apartments. You may wonder how that's possible, when there are so many buildings rising in Downtown Brooklyn, Williamsburg, and elsewhere. Miller explains most of the new buildings being constructed in Brooklyn are rentals. As for new condo buildings, developers will limit the number of condos available at a given time to drum up demand.
"New development inventory is readily manipulated between 'shadow' and active supply, Miller says. "A 100-unit building can have five units on the market or 25 units on the market depending on the developer's strategy."
In other words, the decline in sales isn't purely a slowdown in buyer interest. The report also shows that Brooklyn apartments spent fewer days on the market to open this year. Specifically, they sat an average of 84 days before selling in the first quarter of 2018, compared to 97 in the same period last year. And unlike Manhattan prices, which are stagnant, Brooklyn apartment prices jumped to a new record median price of $795,000, up 3.2 percent. Brooklyn has set a new price record for five of the past seven quarters, according to the report.
For buyers, this all means still-brisk competition, and an even tougher time coming up with a down payment and getting a mortgage. Bidding wars are down slightly, but they're still happening in nearly one in five sales. Lowball offers, it seems, aren't going to cut it in Brooklyn right now. A rule of thumb is that there's typically less room for negotiation the lower you get in price, and that's certainly true now. When it comes to new, higher-end condos, the relatively high but by no means plentiful supply has developers competing with one another to entice buyers, meaning there could be some negotiability, particularly on apartments in the $1.5 million and up range. Your broker should be able to help give you a sense of what kind of offer you should be making. 
For Brooklyn sellers, fewer sales recently doesn't necessarily mean a turn for the worse, given that what is on the market is selling faster and at higher prices. Still, it's not a bad idea in a neighborhood with a lot of selling going on to price ever so slightly below what seems to be the market price in hopes of starting a bidding war, or at least so your apartment doesn't sit there unsold, forcing a more dramatic price cut a few months down the line.
Over in northwest Queens, the market took a break from hitting borough-wide price records but still showed double-digit year-over-year growth. The median sales price rose 13.4 percent to $550,000. The number of sales in Queens decreased 2.7 percent to 3,302. Inventory rose 5.2 percent to 4,108, and the average number of days on the market increased by 14. This could indicate more of an abundance of new condo supply that developers are starting to struggle to move than what we're seeing in Brooklyn. For buyers and sellers, the same rules of thumb apply, but depending on your neighborhood, selling at top dollar in a hurry may be less of a sure thing these days.
Brick Underground articles occasionally include the expertise of, or information about, advertising partners when relevant to the story. We will never promote an advertiser's product without making the relationship clear to our readers.