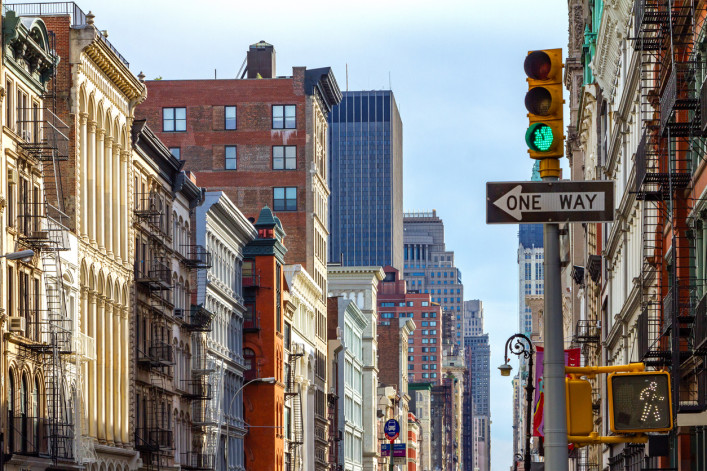 Manhattan apartment buyers signed 793 contracts in February, which is down 20 percent from the same time last year, and makes the first two months of 2018 among the slowest in terms of apartment sales activity since the recession started to turn around.
That's according to data by the site Urban Digs. Site founder and CEO Noah Rosenblatt says that winter months are always slow in terms of apartment sales, but that this January and February have been on par with those months in 2016, and that the two periods are the slowest since 2012. The trend looks like a continuation of the last quarter of 2017, when Manhattan sales volume dropped 12.3 percent, according to a Douglas Elliman market report.
Rosenblatt attributes the reluctance of buyers to uncertainty about the stock market, which last month took multiple record tumbles in the course of a week, as well as lasting confusion about the potential impacts of the Republican tax reform legislation passed in December. These kinds of news-cycle factors affect Manhattan real estate more, he says, because there's buyer interest in the borough from around the world, and because the livelihood of financial services professionals is directly tied up in the stock market.
"The volatility of the stock market, the weakness, everything that's going on with the tax plan, it gives buyers pause," he says, adding that the skittishness rolls over to the sellers in situations like these: "When deal volume slows down, the inventory starts piling up, and sellers either get nervous or take it off the market."
It's too early to say what the slower pace of sales means for prices—because the apartments in contract haven't closed—and Rosenblatt says he would never recommend that clients hold off on buying or selling based on the current market conditions, because you never know what tomorrow will bring. That said, he encourages sellers to price slightly below what comparable apartments sold for recently, so that their apartments don't sit on the market.
"If you price too high, the market's not going to react," he says. "The buyers are not going to show up."
Conversely, if you price a little low, the bids that come in may drive the price up above a level that would be untenable had you just listed it at that number.
On the buyer side, Rosenblatt reckons that buyers have more room to negotiate than in 2014, when "eight out of ten apartments were going to bidding wars," but the market is obviously nowhere near 2010 recession levels, when 20-30 percent discounts weren't uncommon.
Brick Underground articles occasionally include the expertise of, or information about, advertising partners when relevant to the story. We will never promote an advertiser's product without making the relationship clear to our readers.