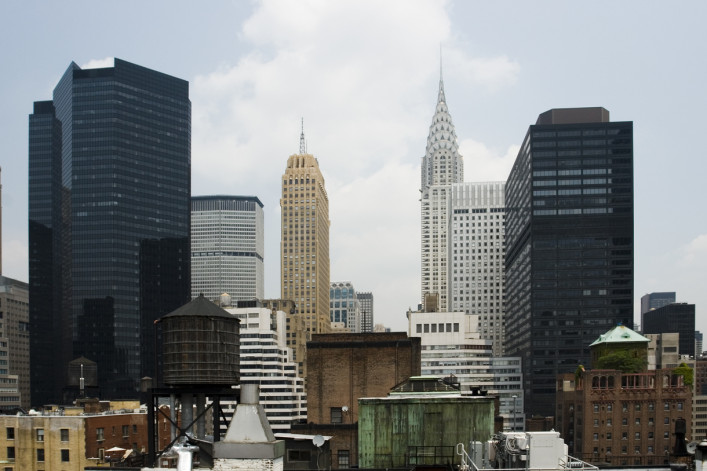 New York City's sales market is a notoriously steep hill to climb, even for seasoned buyers with deep pockets. For first-timers of relatively modest means hoping to get out of the rental rat race and secure a spot on the property ladder, the challenge can be even greater.
Prices in most of the five boroughs—the Bronx is the only exception—have been ascendant over the past 10 years, with the largest increases in oh-so-fashionable Brooklyn. Some neighborhoods in Brooklyn are among the city's most expensive, with DUMBO, Gowanus, and Carroll Gardens topping that list, according to a 2016 Property Shark report. Still, there are promising options to be had when it comes to "starter apartments"—here defined as units that are smaller in both square footage and price tag. Such relatively modest offerings are the place to focus a starter search.
[This story was first published in April 2017. We are presenting it again here as part of our end-of-year Best of Brick week.]
Bearing in mind that the median household income is $67,055 for New Yorkers ages 25 to 44, according to census data, and assuming a mortgage-to-income ratio (a standard lender rule about what percentage your monthly housing payment—including principal, interest, taxes and insurance—should be of your income before taxes) not exceeding 40 percent, we asked StreetEasy to compile data on the NYC neighborhoods with the most studio and one-bedroom offerings under $400,000. (The traditional ratio is 30, but in our pricey market, New Yorkers typically spend more.)
We also considered smaller, perhaps unexpectedly affordable enclaves in otherwise out-of-reach neighborhoods, as pointed out by Jonathan Miller, president of the appraisal firm Miller Samuel and author of Douglas Elliman's rental and sales market reports. (For the number of apartments available and median prices in each neighborhood, we based the numbers off of StreetEasy's most current data in late March 2017.)
We ultimately settled on 9 neighborhoods across the city that fit the bill, listed below. Pro tip: If you're not seeing enough apartments for sale in your price range or target neighborhood, and/or you'd like to avoid a bidding war, consider expanding your search to "off-market" listings. NYC real estate brokerage Triplemint (a Brick Underground partner) uses technology to mine public records and identify owners who may be ready to sell, meaning you can meet and deal with owners before their homes hit the market.
1. Forest Hills
Number of studios & one bedrooms available: 64
Median sales price: $382,500
Forest Hills, Queens ranked higher than any other in the borough and tied with Riverdale for the most abundant studio and one-bedroom offerings under $400,000, according to StreetEasy data. Occupying roughly two-and-a-half square miles and bordered by Rego Park, Middle Village, Kew Gardens, and the Grand Central Parkway, the neighborhood currently has 64 studios and one bedrooms on the market within the price limit. Residents have access to Forest Park's 500 acres of trees, hiking trails, and bridle paths, not to mention a 110-acre, par-67 golf course that is one of the city's most challenging, according to the Parks Department website. Forest Hills Stadium, which was home to the U.S. Open before the tournament relocated to nearby Flushing Meadows in 1978, hosts concerts and events, and a mix of shops and restaurants line Austin Street on the northern edge of the neighborhood.
The properties on offer in Forest Hills tend to be of good quality, with most in this price range located in large brick prewar co-op buildings. The neighborhood is also home to a significant number of beautiful freestanding Tudor and colonial houses, lending the area a quiet, suburban feel that belies its good express subway service (via the F line, bringing riders to Midtown in 40 minutes), access to the Long Island Railroad (17 minutes to Penn Station), and three seven-day express bus options (the QM10, 11, and 12) that reach Midtown in 35-45 minutes.
Discover off-market properties in your dream neighborhood that perfectly suit your needs and budget.  Meet and deal with sellers before their apartment hits the market.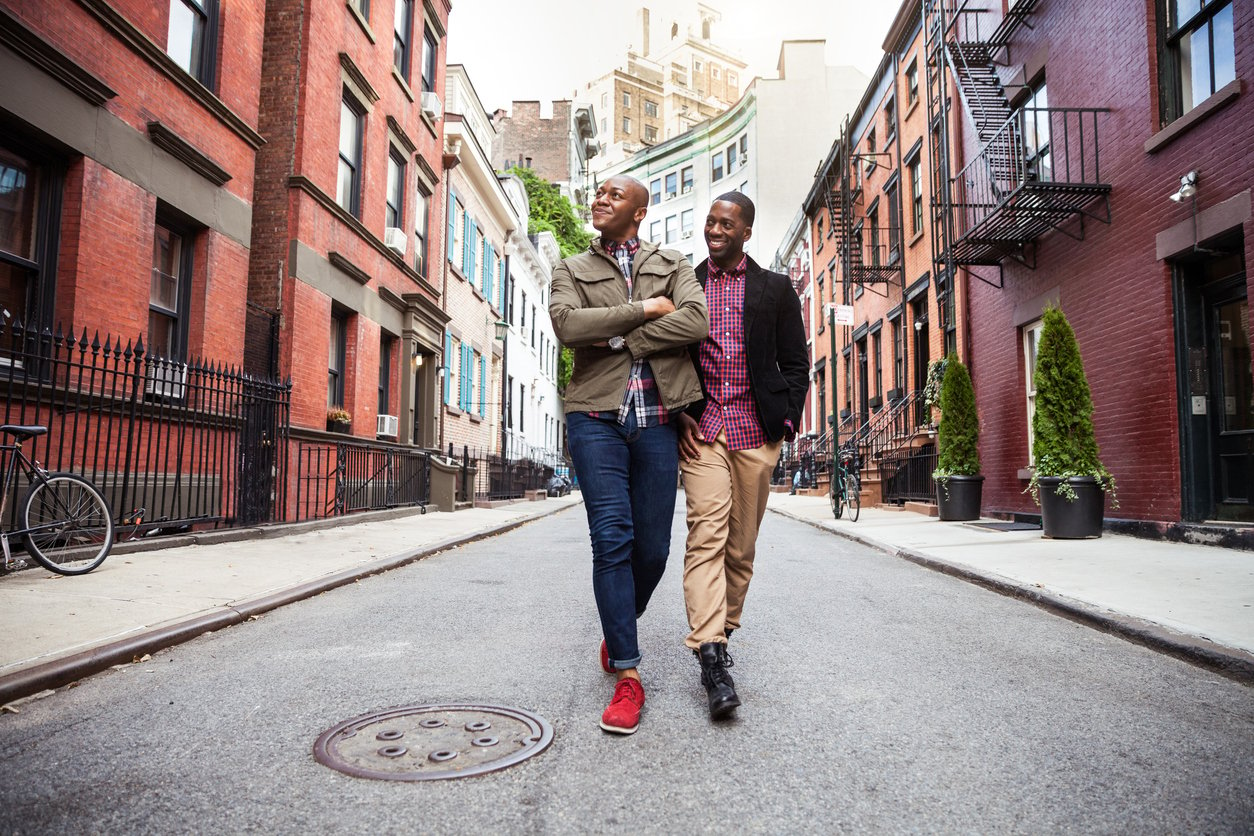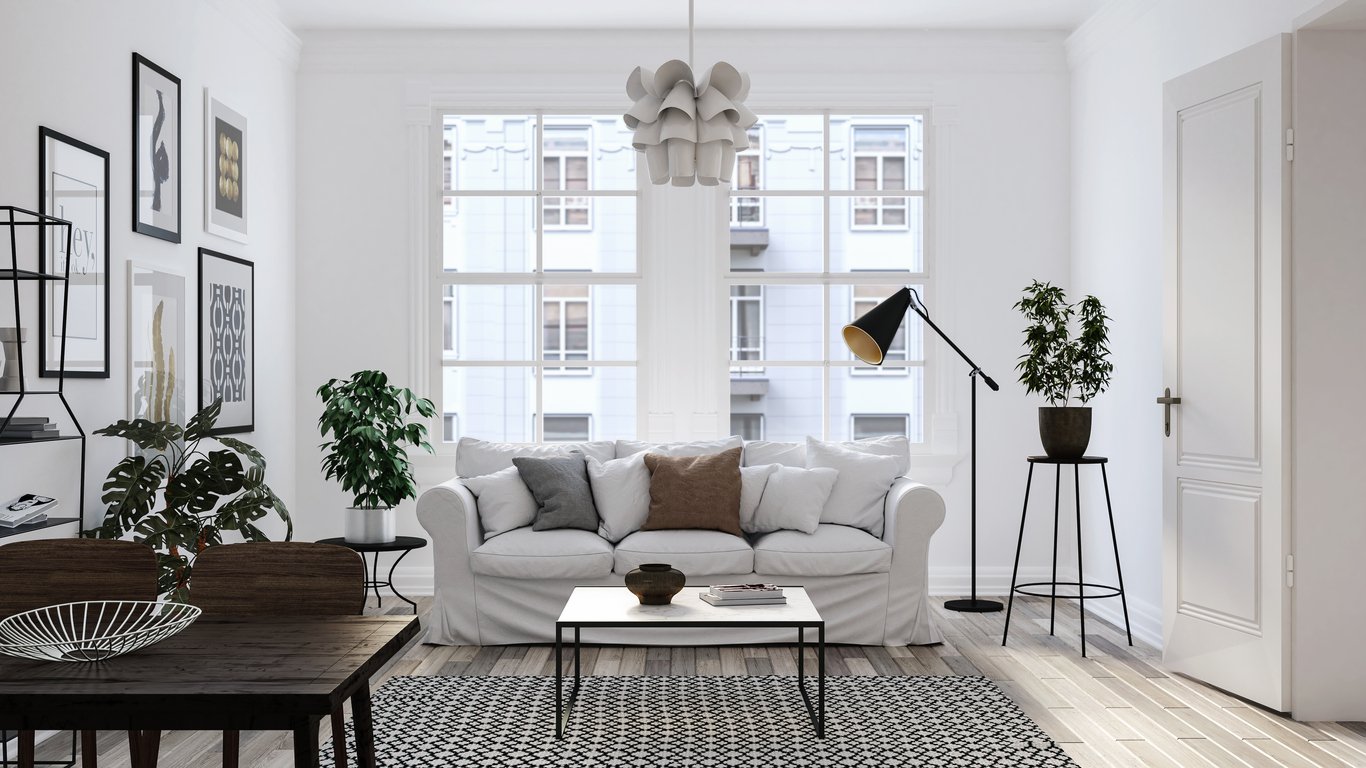 Let Triplemint's off-market team give you exclusive access to apartments in your price range and desired neighborhood that no one else has seen. More options, less competition, no bidding wars. 
2. Riverdale
Number of studios & one bedrooms available: 64
Median sales price: $250,000
While greater affordability in the outer boroughs is the New York City norm, Riverdale is an enclave that doesn't initially bring modest budgets to mind. Better known for pricey suburban-style houses and estates (clustered mostly in a section known as Fieldston, near many private schools), this northwest Bronx enclave also has some of the most studio and one-bedroom activity in our price range in the city (tied with Forest Hills). Most of the apartment stock was constructed in the 1950s, 60s, and mid-70s, and commonly has 700-square-foot-plus one bedrooms with (relatively) abundant closet space, dining alcoves, galley-style kitchens, elevators, and downstairs laundry, according to James Endress, a Corcoran broker who has worked in the area for three years. It is also possible to find sunken living rooms and prewar detailing in a handful of buildings built in the 1920s and 1930s.
The only caveat, potentially, is accessibility.
"The main concern I hear from Manhattanites discovering Riverdale is that it is too far and inaccessible," Endress says. "I live in Harlem right now and my partner and I are looking in Riverdale, but we also have a car so it's easy for us to get around."
For those without wheels of their own, however, Endress says that in addition to the Metro-North stop and 1 train, MTA shuttle buses go around the neighborhood and meet every incoming and outgoing train by 15 minutes. There are also express Bx1 and Bx2 buses to the east and west sides of Manhattan.
3. Jackson Heights
Number of studios & one bedrooms available: 25
Median sales price: $335,000
Jackson Heights in north-central Queens is one of the borough's most diverse—no small feat in one of the most diverse places in the country. About half the area's residents identify as Latino, according to census data, and about 20 percent Asian (Indian, Pakistani, and Bangladeshi, Nepalese among them), bringing the area a wealth of great restaurants, shops and cultural happenings. The housing stock here comes in a variety of styles: Having so far avoided the glass-and-steel encroachment further west in Long Island City and Astoria, Jackson Heights does have brick condos on offer, like Stratford Hall, a condo on 35th Avenue that converted from rentals in the early 2000s. Part of the neighborhood, is a designated historic district with tri-level semi-detached homes and prewar co-ops, many spanning full blocks and outfitted with details like crown molding and glass doorknobs. 
Jackson Heights is well-served by transit, especially around the Roosevelt Avenue and Broadway intersection, which is served by the express E and F trains serve the  along with local M, R and 7 trains. Further east, 7-train access continues, and runs express from Junction Boulevard.
4. Rego Park
Number of studios & one bedrooms available: 24
Median sales price: $273,463
Queens' Rego Park neighborhood, located just to the north west of Forest Hills, is another dynamic melting pot, with Russian imports and Uzbek fare lining market shelves and filling local menus. Green space in the neighborhood is limited, but there is quite a bit of big-box retail mixed in with smaller food markets, with the latter mostly found around 63rd Drive.
Studios and one bedrooms are most likely to be found in the dominant prewar brick apartment buildings, interspersed among the area's mix of commercial avenues and quiet residential streets. In our price range, that type of building also yields a handful of two bedrooms. Single-family colonials and townhouses also abound, and their prices can creep above $800,000 for a three bedroom. Many of the sought-after Crescents, a series of Tudor-style single-family homes so named because of their location on six crescent-shaped streets, have small front yards that give the neighborhood a suburban flavor. 
Well positioned for access to both LaGuardia and JFK airports, the neighborhood has easy highway access and is served by the R train at Rego Park station at 63rd Drive. The QM10 express bus also whisks riders to Midtown Manhattan on weekdays.
5. Bay Ridge 
Number of studios & one bedrooms available: 22
Median sales price: $417,500
Many of Brooklyn's most popular neighborhoods for first-time home buyers—Bedford-Stuyvesant, Ditmas Park, and Sunset Park—have grown quite pricey in recent years and no longer make our price cut. The southern Brooklyn neighborhood of Bay Ridge may be far from Manhattan, but there are more options for first-time buyers here, with 22 studios and one bedrooms currently on the market and a median sales price that just tips our ceiling at $417,500.
"The further you move away from downtown or brownstone Brooklyn, the more affordable things become," Miller says. "In many ways, Brooklyn is seeing the most price growth of all the boroughs. There's still room for first time buyers, but they're challenged."
Bordered by the Belt Parkway to the west and Gowanus Expressway to the east, Bay Ridge offers brownstone Brooklyn features like low-rise architecture, parks, tree-lined streets, restaurants and bars, as well as detached single-family homes, condos, co-ops and a handful of free-standing colonials and Tudors. The southern section of the neighborhood, along Shore Road in Fort Hamilton, is home to the area's tallest six-story apartment buildings.
The local R train under Fourth Avenue can be a slog, taking an estimated 45 minutes to Midtown, but the area also has two express buses—the X27 and X37—that can reach lower Manhattan in 40 minutes, and Midtown in about an hour.
6. Sheepshead Bay 
Number of studios & one bedrooms available: 16
Median sales price: $337,500
Sheepshead Bay, a neighborhood on Brooklyn's southern shore, is a potential alternative to Bay Ridge and others farther north and west. This multi-faceted neighborhood has long been home to waves of newcomers, from many émigrés from the former Soviet Union to growing numbers of residents from China, Turkey, and Pakistan. This fusion flavors a variety of wonderful restaurants and shops, while proximity to the ocean is another huge perk, particularly via nearby Manhattan Beach, and the lush, 530-acre Marine Park—protected grassland and salt marsh that is also home to baseball fields, bocce courts, and hiking trails.
As the StreetEasy findings show, affordable starter units here are few, with only 16 studios and one bedrooms making our list. The majority of the neighborhood's properties are houses, which typically start at around $600,000, according to Albert Wilk, whose eponymous Wilk Real Estate agency has been serving the area since 1987. The handful of cheaper listings is likely to be found in the eastern reaches of the neighborhood, after Nostrand Avenue, he says.
"The properties in Sheepshead Bay are mostly one-family houses, triplexes and duplexes," Wilk explains. "They are mostly attached or semi-detached, such as three-bedroom duplexes with a garage, found from Bedford Avenue down to Nostrand Avenue. Down to Coney Island Avenue, or 16th Street and down to Bedford Avenue, it's a lot of one-family houses, some detached frame, some brick three-bedroom duplexes. They are very typically Brooklyn construction, by one or two builders who made lines and lines of similar homes."
That homogeneity is starting to change, with the neighborhood's low-slung brick-and-mortar buildings sharing the stage with (relatively) pricey new condo towers, such as Muss Development and Avalon Bay's joint venture at 1501 Voorhies Avenue. Upon completion, this 331-foot property will be the neighborhood's tallest.
The schlep to Manhattan is not a short one, as the Sheepshead Bay stop is near the end of the B and Q line. The express BM3 bus is an alternative into Manhattan.
7. Northeast Flatbush 
Number of studios & one bedrooms available: 16
Median sales price: $234,000
The northeast pat of Flatbush, sandwiched between Ditmas Park and Prospect Lefferts Gardens south and east of Prospect Park, is an affordable alternative that is less of a schlep than Bay Ridge and Sheepshead Bay. The area is one of Brooklyn's most economically and socially diverse, with immigrants from a variety of Caribbean countries, Pakistan, West Africa, and Central America, and a long-established African-American community. Flatbush is famous for being home to some of the best Caribbean food in the city and the beautiful Kings Theatre on Flatbush Avenue, which reopened in 2015 following a $95 million renovation.
The housing stock, which currently includes 16 studios and one bedrooms below our threshold, is varied. Attached houses and standalone houses share the landscape with brick prewar co-ops that span city blocks, according to StreetEasy data, and the median sales price for the neighborhood is $234,000.
The neighborhood is dotted with nearby trains, including the Church Avenue and Beverly stops on the 2 and 5 just to the east, Parkside Avenue on the B and Q to the north the Church and Beverly Road Q stops further south.
8. Murray Hill 
Number of studios & one bedrooms available: 12
Median sales price: $687,500
Murray Hill, perhaps best known for its twenty-something bar scene along Third Avenue, has for years steadily drawn young families to its 19th-century brownstones and row houses, towering condos, and co-ops. The neighborhood runs from roughly 40th Street down to 27th, east of Fifth Avenue. New construction is driving prices higher and the neighborhood median is, as StreetEasy data shows, well above the $400,000 limit we set out as a parameter for this story. Still, with a bit of digging, there are a handful of (relative) deals on smaller units to be had.
"There are enclaves in every neighborhood where affordability is greatest, generally where the concentration of smaller apartments is," Miller says. "In Midtown East [Murray Hill, specifically], you could say there are a lot of starter apartments in Tudor City that are affordable in relation to Manhattan prices." At the time of writing, 13 Tudor City units were on the market, ranging from $319,000 for a 300-square-foot studio (pictured above) to $925,000 for an 830-square-foot two-bedroom with two baths.
In terms of accessibility, Murray Hill is hard to top. The neighborhood is within walking distance of much of Midtown, and connected by the 6 train at 33rd and 28th streets, with the 4, 5, 6, and 7 at Grand Central just to the north.
9. Upper East Side
Number of studios & one bedrooms available: 12
Median sales price: $930,000
Manhattan's Upper East Side may seem an unlikely budget destination, and indeed, the inventory within our threshold is small at 12 studios and one bedrooms currently available. Still, for those willing to do a bit of digging in the neighborhood's northern and eastern-most reaches, there are a handful of bargains to be found.
"I always laugh at my Upper East Side open houses when half the buyers say, 'We are here because we got priced out of Brooklyn,'" says Corcoran broker Gwendolyn Sinclair. "I've been in the neighborhood almost 40 years and I never would have expected this."
The best deals to be had, she advises, are usually in prewar co-ops. The board may be tough and require a larger down payment, but if your finances check out, she says, these are the best values per square foot. The key is enlisting a great broker who can play matchmaker between you and a building that is a good fit. If you can hang on to your purchase for 7-10 years, you'll likely watch your investment grow, as the new Second Avenue subway nudges new development and high-end retail that is expected to drive real estate prices up.
"The Upper East Side is the best place to get a foothold on Manhattan ownership because you can stay a long time and not get bored," Sinclair says. "I've had flirtations with other neighborhoods, but I always come home to the Upper East Side because there are fun after work bars, schools, museums, Madison Avenue shopping, Central Park. There is always something to keep me engaged, even as my interests evolve over time."
Well connected to Midtown via the 4, 5, 6, and the newly extended Q along Second Avenue, the Upper East Side is light lifting on the commuting front. 
Discover off-market properties in your dream neighborhood that perfectly suit your needs and budget.  Meet and deal with sellers before their apartment hits the market.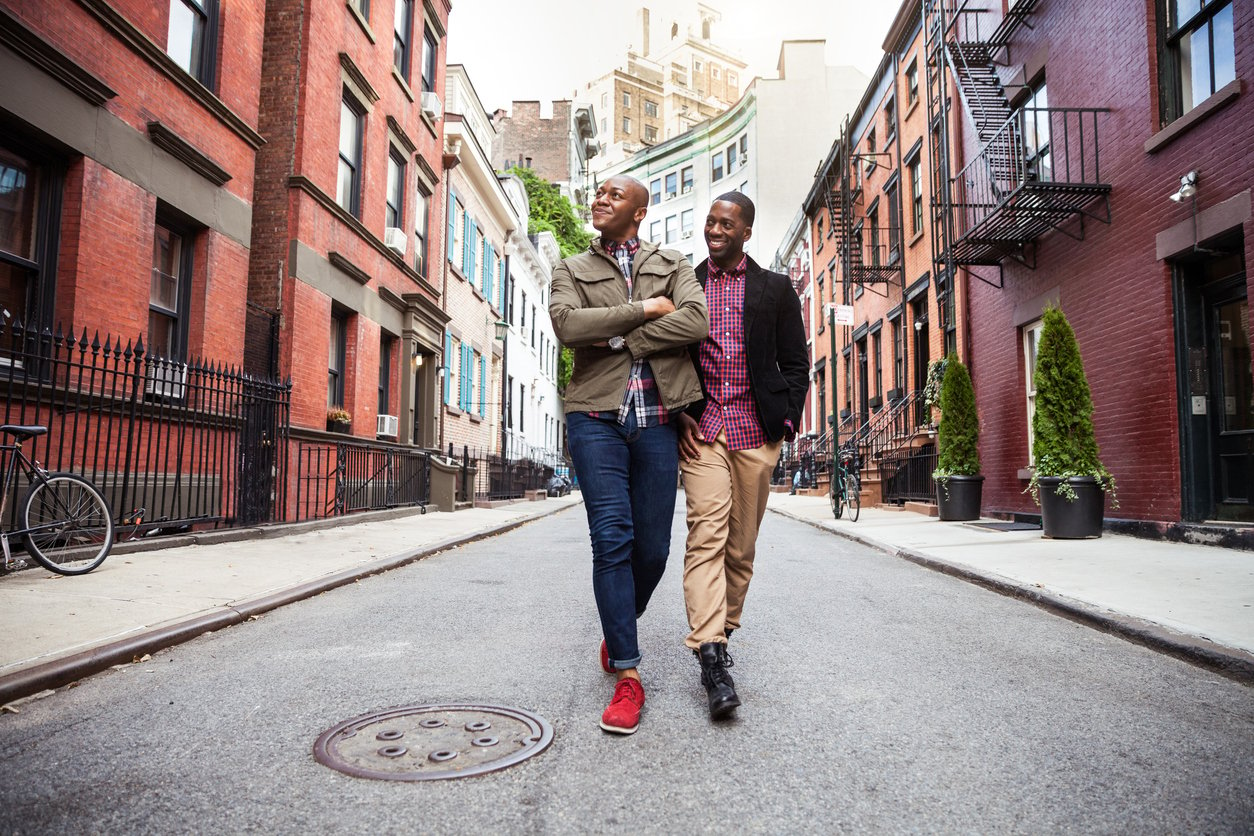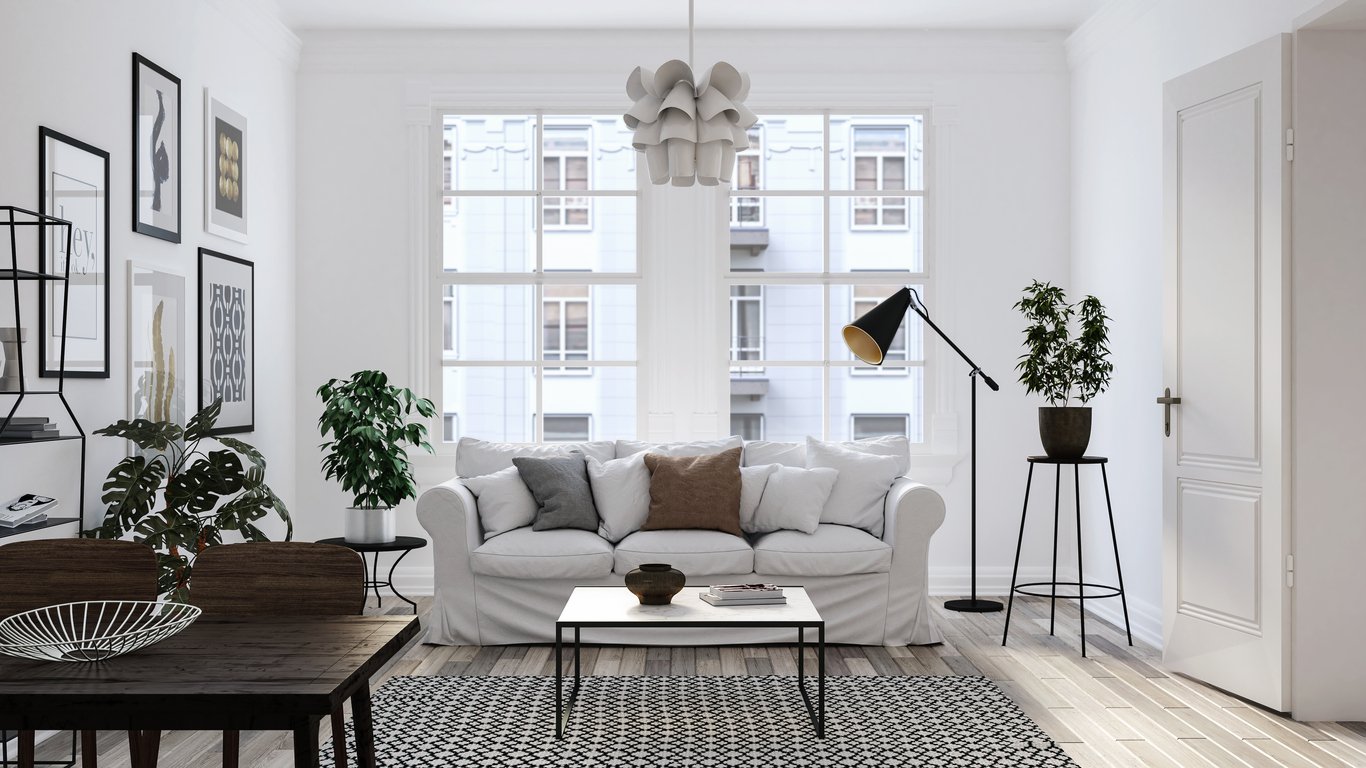 Let Triplemint's off-market team give you exclusive access to apartments in your price range and desired neighborhood that no one else has seen. More options, less competition, no bidding wars. 
Brick Underground articles occasionally include the expertise of, or information about, advertising partners when relevant to the story. We will never promote an advertiser's product without making the relationship clear to our readers.