Ask an Expert
How can you tell if a seller is willing to negotiate?
More than one unit for sale in a building can make sellers eager to strike a deal
An apartment on the market for over six months can be a sign the seller is serious
"Anyone on the market in December, January, and February is 100 percent a 'real' seller"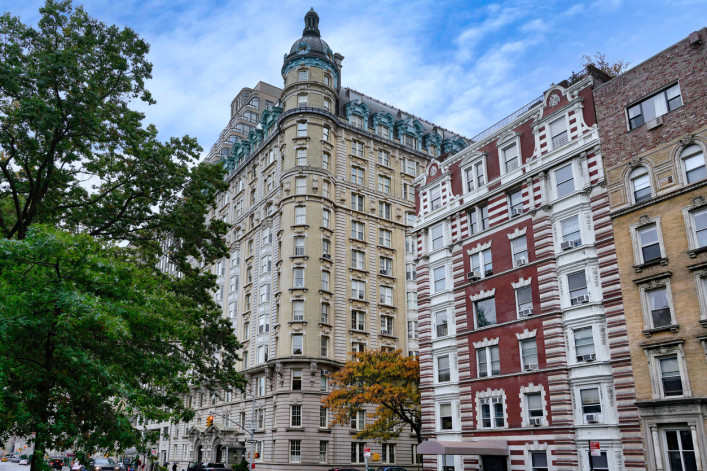 How can you tell if a seller is motivated?
Some sellers will tell you openly—usually in the listing language—that they are extremely motivated to sell. More often, they leave clues they may be unaware of, our experts say. Your next task is to figure out just how motivated—and negotiable—the seller really is. 
7 ways to spot a motivated seller
Look for signs like these to gauge whether a seller may be in a motivated frame of mind.
1. Multiple units for sale in the same building "While sometimes by dumb luck more than one unit will come on at the same time and compete with one another, there are situations where there is something going on with the building—like a ton of assessments or nearby construction," says Kirsten Jordan, a real estate broker at Douglas Elliman.
The more similar the units are, the more negotiable they may be. "If you have three apartments for sale in the same line, with the same finishes because they were new construction five years ago, I think it's pretty clear there's an opportunity," says Jordan.
2. Price reductions While price reductions show motivation, they don't necessarily telegraph a willingness to negotiate any further."The objective of a price reduction is to get a larger pool of buyers and more interest," Jordan says. "Just because they've reduced the price doesn't mean they're willing to give another 25 percent off. If they have adjusted the price to a good value, understand that getting it at that price or 5 percent off is still a good value."
3. Listing language Some sellers spill their state of mind in the listing language, says Deanna Kory, a broker at Corcoran. Look for words like "motivated seller" or "seller must sell" or that seller will "listen to offers" or "willing to make a deal."  
"Some of these motivated sellers have apartments that have some sort of a flaw and it's harder to sell them in a market that is not strong," Kory says.
4. More than six months on the market "If they've already been on the market for more than six months, or they're on their second real estate agent, they're getting more serious," says Daniel Blatman, a broker at The Agency.
5. Time of year on market "Anyone on the market in December, January, and February is 100 percent a 'real' seller," Blatman says. "In March, they start to lose motivation because they start saying to themselves, 'Why don't I hold onto it for another month or two for the spring market, sunlight etc.'"  
Generally speaking, "summer and winter are when the best deals happen. There's typically less inventory and buyers are less motivated to buy," he says. 
6. The apartment is clean and staged—or a sloppy mess Motivated sellers can fall into either camp, Blatman says.
On the one hand, "a motivated seller will typically have the apartment staged, cleaned up and fixed up, and price it well for the market," he says.  
An exhausted seller, meanwhile, may stop cleaning up before every showing. So a messy apartment that's been on the market for a few months could be another sign of a motivated seller, especially if the unit is dated too, Blatman says.
7. New condos in a high-inventory neighborhood If you're searching for a motivated developer, look in neighborhoods with lots of new construction inventory.
"Right now, the Financial District has a lot of inventory. Turtle Bay has new development inventory that needs to sell. Further uptown, anything that hasn't sold is probably more negotiable," Jordan says.
How to get the best price from a motivated seller
"If a buyer senses the seller is motivated, the buyer or buyer's agent should have a conversation with the seller's agent to get a sense of the seller's reasons for selling and to see if it is possible to gauge their negotiability," Kory says.
"Have they already moved on and bought another home? Maybe they are overextended. Maybe they're not alive anymore and it's an estate sale. Or maybe the bank owns it now," Jordan says.  "Or the seller may be specifically motivated, looking for terms over price. For example, a quick closing may be more important than cash."
Once you determine a seller is motivated, consider your next move carefully: You could strike yourself in the head with your own lowball.
"I recently had a negotiation with a 'motivated seller' where we started low," Kory says. "We could tell the seller was upset, and as we were finalizing the negotiation at an excellent price for the buyer, another buyer came in at the same negotiated price and went higher. My buyer came even higher and the seller did not go with my buyer because he was upset with my buyer at the initial offer and almost-finalized price."
Brick Underground articles occasionally include the expertise of, or information about, advertising partners when relevant to the story. We will never promote an advertiser's product without making the relationship clear to our readers.