Sales Market
The U.K. may start forcing foreign entities who own real estate to reveal their owners' identities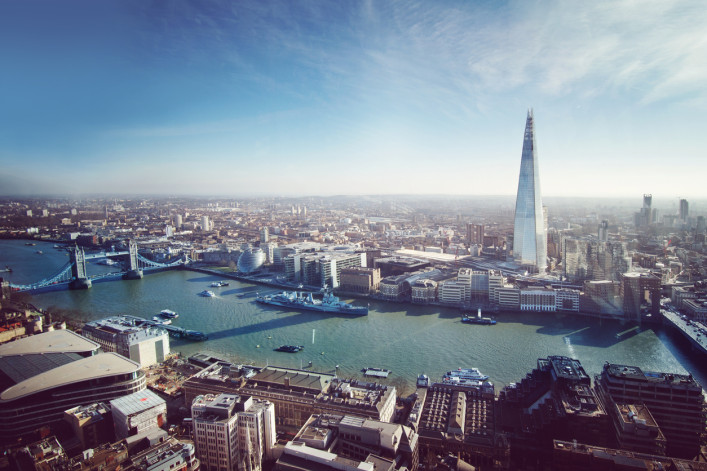 In the latest effort to stem the tide of money laundering via high-end real estate investments, U.K. lawmakers have proposed regulations that would force foreign companies that own British real estate to either reveal the identities of their principal owners, or sell off their holdings, as Mansion Global reported last week.
The measure would be the first of its kind to come with these kinds of identity requirements, and is meant to put a damper on the use of real estate for money laundering. (Law enforcement officials estimate that since 2004, £180 million of U.K. property is suspected to be "proceeds of corruption.") As Business Minister Margot James said in a statement, "We are committed to protecting the integrity and reputation of the U.K. property market and this register would be a valuable measure to increase transparency and investor confidence."
Given all the concern over shady foreign investment and empty pied-a-terres in high-end Midtown buildings like The Time Warner Center and  432 Park Avenue, this prompts the question of whether such a law would be feasible in New York. The answer: not really.
As with the law in Vancouver that levies a 15 percent tax on foreign purchasers, this kind of specific targeting would be a clear violation of U.S. fair housing laws, which, among other things, prohibit discrimination based on country of origin. "In the U.S., there is no limitation on a foreign person or entity buying here," says real estate attorney Neil Garfinkel. "It's problematic when you're focusing on the fact that the purchaser is foreign, as opposed to, for instance, recent laws that have passed focusing on finding the identities of LLC buyers." (As we wrote when the measures first rolled out in early 2016, the Treasury has started probing all-cash deals over $3 million, requiring that the buyer's identity be disclosed to a law enforcement database.)
"I think that's a much more appropriate way to do things than focusing on the fact that someone is a foreigner," says Garfinkel.
For regulations like this in the New York market, privacy and security would also be a major concern. "I think if buyers' identities were put in a public database, there would be pushback, for sure," says Leonard Steinberg of Compass. "If the identity of an LLC buyer needs to be disclosed to an FBI database, that's one thing, but place it on a public database, and that's a very different intent." (High-profile New York buyers have long had concerns over public release of their addresses, and recently, writer Ta-Nehisi Coates sold his newly-purchased Bed-Stuy brownstone over safety concerns after details of the purchase were made public.)
In any case, while New York won't likely be forcing disclosures from foreign buyers anytime soon, the city is part of growing global efforts to lift the veil on anonymous, high-end purchases to quietly stash cash.
Brick Underground articles occasionally include the expertise of, or information about, advertising partners when relevant to the story. We will never promote an advertiser's product without making the relationship clear to our readers.