Jersey Week
Maplewood, Montclair, and Glen Ridge: Why these three suburban areas are tops for ex-New Yorkers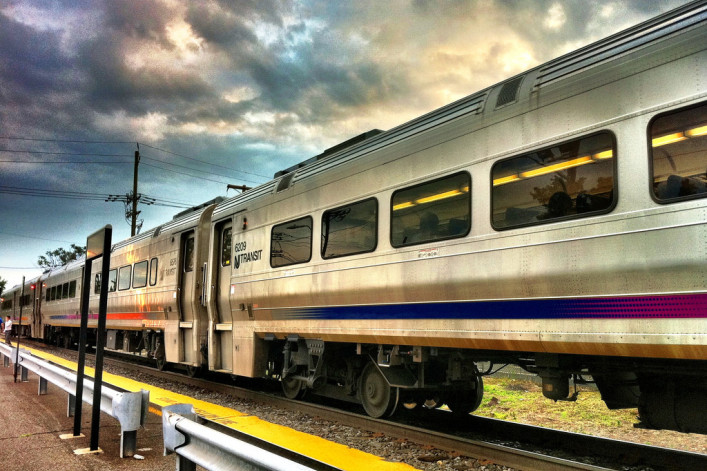 If you live in New York City and are at a stage in your life when you're contemplating a move to the suburbs (or your friends have begun to leave the city en masse), you've probably heard of at least one of these towns in Essex County: Montclair, Maplewood, and Glen Ridge. That's because these three spots, all accessible via New Jersey Transit trains, are eternally popular among NYC expats looking for more space and a little more greenspace for their green.
"We have a lot of people coming from Manhattan, Brooklyn, Jersey City and Hoboken," says Stacie Levy of Keller Williams who lives in Maplewood. The reason? While different in size, each of these areas has its own downtown and, many say, an artsy, bohemian vibe that those coming from NYC tend to appreciate.
There are some rentals to be found, especially in Montclair, but in general, "this is an owner-occupied area," says Amy Owens, a broker with Keller Williams who lives in Glen Ridge.
"The lot sizes range from 1/10th of an acre to half an acre, coinciding with homes that are 2,000 sqaure feet to 4,500 square feet. Starter homes on the smaller lots are three bedrooms with  one-and-a-half baths.  Larger homes are six bedrooms with three-and-a-half baths. Home styles are Victorian, Craftsman, Colonials and Tudors," says Owens.
All three neighborhoods saw a surge in pricing this spring, she says (more on average prices below). Taxes are on the higher side across the board. "Everyone hates them," says Levy. Generally, "they're about 3 percent of the amount the house is valued at, so if an average home is $600,000 to $700,000, annual taxes can be $18,000 to $20,000," she says.
In general, Montclair is the busiest of the three towns, Glen Ridge the most quaint (and least diverse). Prices are usually most competive in Maplewood, but each property is so different, it's hard to make blanket statements, say the brokers. Below, a bit about each one:
Maplewood
Maplewood has a old-fashioned Norman Rockwell-style downtown "village" says Owens, with mom-and-pop-shops and friendly neighbors. The commercial center is Maplewood Avenue, and no chain stores are allowed—nearby South Orange has them—and there are "lots of cute, innovative shops and restaurants," she says, like mom-and-pop bakery The Able Baker. 
And Maplewood has a decidedly artsy vibe, says Owens, on full display at Maplewoodstock, an annual July event that features two days of live music and art at Memorial Park. "That's what I loved so much about it as soon as I came here,"  she says. "I grew up in Manhattan and I never imagined living in New Jersey. But we have so many writers, musicians, actors and Broadway people. I'm just so glad I live here," she says.
So is Elana Ris, a teacher in Maplewood who moved from Brooklyn several years ago with her young family and never looked back. "I love the community here," she says. She also appreciates how the houses which, like the people who live in them, don't have a cookie-cutter look. "They're eclectic," she says.
When asked whether there are any cons, she could only point to the high taxes, a reality across all three towns. One particular perk she likes this time of year: the town pool. "All of my daughters friends are there every weekend," she says. Membership is $445 for families.
The prices: Prices are a little bit lower in Maplewood compared to Glen Ridge and Montclair, because the houses tend to be smaller and more modest, says Owens, "but we're seeing a lot of multiple bid scenarios. Maplewood has always been hot," she says. "People have been priced out of places like Montclair. People want to be close to the city and these more modest-sized houses for less than, say, $800,000, can be had to find."
Until this year the highest price point was $1.2 million, but that's increased to $1.4 million. That said, most houses top out at $1 million. "It's much easier to find houses in the $500,000-600,000 range in Maplewood," says Owens.
The schools: Maplewood shares its schools with South Orange. "Maplewood and South Orange are sister towns — you call it MaSo or SoMa depending on which town you live in," says Levy.  The schools have a 7 out of 10 rating on GreatSchools.org.
The commute: For those who don't live within walking distance of the train and don't want to park at the train station, a shuttle that costs around $90 for the year and picks up in the more residential parts of the town. For the Ris family, that means they only need one car as only one of them commutes to the city.
Maplewood is around 20 miles west of lower Manhattan. New Jersey Transit (Morris & Essex line) trains go directly to New York's Penn Station in about 35 to 40 minutes (one way: $7.25, monthly pass: $208). NJ Transit buses run direct to Port Authority in about 50 minutes (one way: $6.50).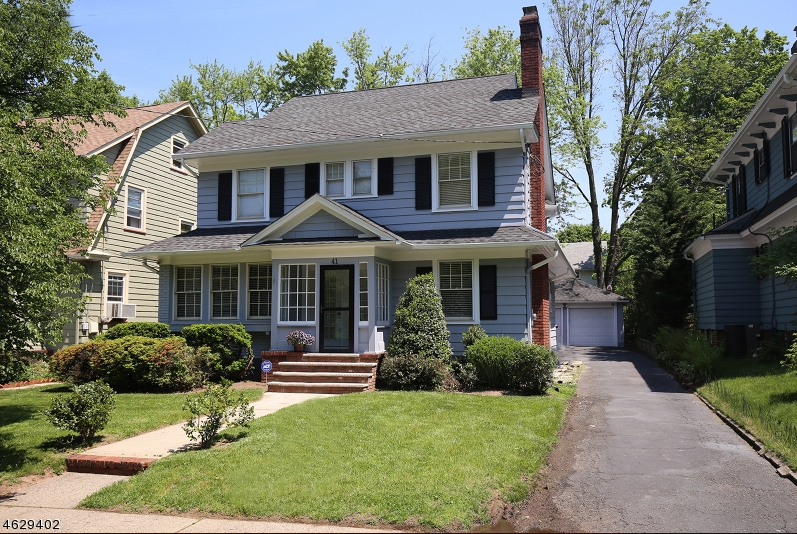 Pictured above: This four-bedroom, two-and-a-half bath classic colonial-style house is asking $599,000. Yearly taxes are around $14,000.
Montclair
Montclair is the most urban of the three, with four distinctive downtowns — Montclair Center (the most urban area; it's getting a new hotel), Walnut (the smallest of the four; a foodie area with a farmer's market on Saturdays), Watchung (a small, but convenient area with independent shops) and Upper Montclair (which is higher end), says Owens. "People who are really hesitant to leave the city might prefer Montclair, since there are more restaurants and it feels more bustling," says Levy.  
Houses tend to be bigger and have more acreage, and are consequently more expensive. Center-hall colonials predominate (those are the two-level, four or more bedroom homes). New construction is rare and sells for a premium, says Owens. "You can't get that for under $1.5 million, but it's usually more like $2 million, " she says. 
Jonathan Meyer, a history teacher at Montclair High School, has lived in Montclair for 10 years, renting there before he bought a house a year ago. His rebtak apartment, a two-bedroom in a pre-war walk-up building in Lower Montclair (the more densely populated part), was about a block from the main drag of Bloomfield Avenue and $1,700 a month. 
He and his wife decided to set down roots in the town and buy last year because they liked the diversity of the schools, the towns and "the fact there are good restaurants, a couple of movie theaters, art and nightlife." Meyer grew up in Leonia, New Jersey, a town he says was nowhere near as bustling. They bought a house on a busy road because it offered more value.
Many of his students, Meyer says, are part of families that had originally relocated from Brooklyn. One draw, he pointed out, is how socially liberal the town is. There's a real history of civil rights activism in this town," says Meyer. (Since a 1968 court desegregation order, the town has worked hard to keep its schools racially balanced.)
The prices: The average price point is $750,000-$800,000, says Owens, with an opening price around $500,000. "Those are hard to find unless you're on a busy street." And, she adds, "houses are priced low and routinely go up to $100,000 over ask. They want bidding wars."
The schools: Montclair has a magnet school system (the process was put into place to desegregate the schools), so parents tour and rank them. There are specialty schools, including a high school for performing arts. The schools have a 7 out of 10 rating on GreatSchools.org.
The commute: The New Jersey Transit Midtown Direct (Montclair-Boonton line) train service offers a 29-minute commute to Penn Station. Other less-direct trains are closer to 45 minutes (one-way: $7.25, month pass: $208). There are also numerous commuter-bus stops throughout town; buses take about an hour each way during peak times.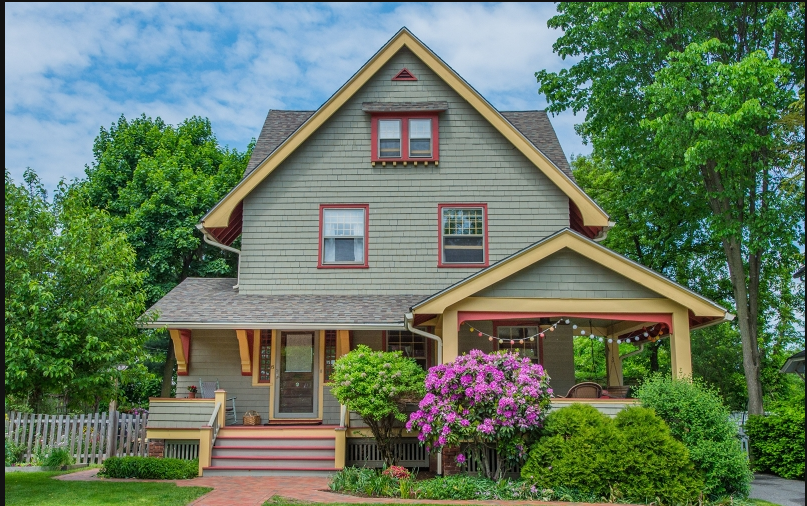 Pictured above: This six-bedroom, two-and-a-half bath Victorian-style home is listed for $699,000. Property taxes are around $17,500  per year.
Glen Ridge
Glen Ridge is the smallest of the three towns, and is largely residential. "There are 7,000 people and about 2,200 households," says Owens, who lives there. "If a buyer tells me they have a very specific budget, I rarely have more than two houses at one time on the market to show them," she says.
The town, whose gas lamp-lit streets give it a quaint, Mayberry air, is full of houses built in the beginning of the 20th century, and as far back as the 19th century. The town center is small with just a few shops. "But it's right next to Montclair—about a two-minute drive—so you get all the perks," says Owens. (From certain elevated areas, you can see NYC. "When I was looking for houses in Westchester, it felt far removed from the city. Here I an actually see it," she says.)
That said, its smallness is both a virtue and a hindrance. "The best part of Glen Ridge is that it's so small," says Owens. "But that's also the worst part—we have two degrees of separation instead of six."
The prices: 
The average is probably $750,000 says Owens, and that's for a s
tandard four-bedroom, two-bath house. The opening price point, she says, is probably around $500,000 for an under-2,000 square-foot three-bedroom.
The schools: Because it's a smaller town, it's also a smaller school district, which happens to have the highest ratings of the three towns. Schools have a 9 out of 10 rating, according to GreatSchools.org.
The commute: Glen Ridge has its own turn of the century train station. The shortest trip to Penn Station is the Midtown Direct (Montclair-Boonton Line) is 32 minutes. Like Maplewood, it has a jitney to the train, too (for $25 a month), but many residents can walk to the train station. A monthly pass is $169 a month, a one-way ticket is $6.25.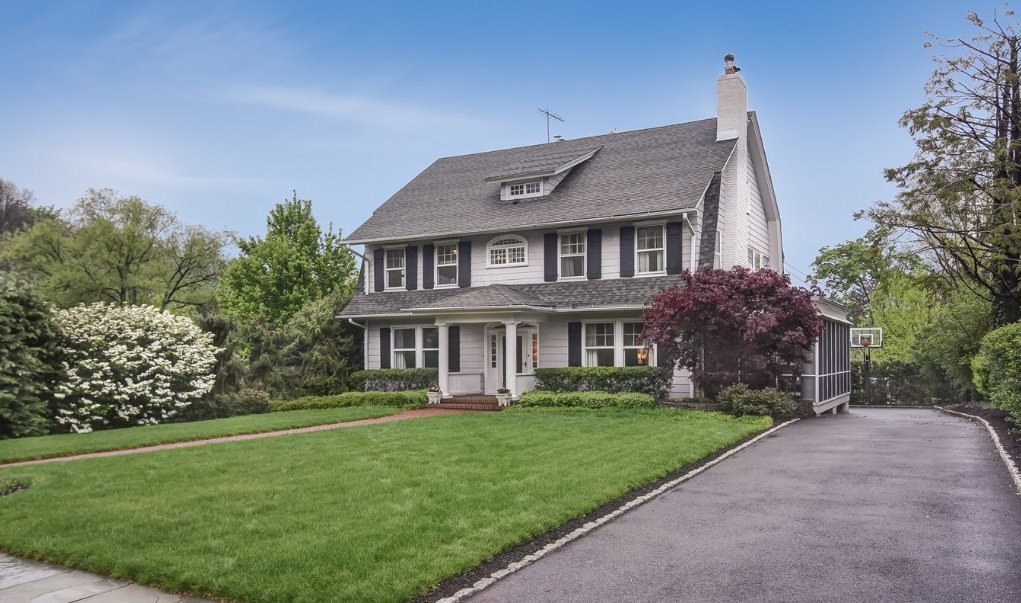 Pictured above: This three-story six-bedroom, five-bath house has a $975,000 price tag and annual taxes of around $25,000.
Brick Underground articles occasionally include the expertise of, or information about, advertising partners when relevant to the story. We will never promote an advertiser's product without making the relationship clear to our readers.