Historic charm tends to be a big part of the draw for Bedford-Stuyvesant's ever-more-expensive townhouses, and on that front, this three-family brownstone in Stuyvesant Heights has a particular draw: It was once home to Jackie Robinson, according to the listing.
The Romanesque Revival home is asking a steep $2.875 million, but also comes with the possibility of rental income; right now, it's set up as an owner's triplex on the lower level, with a rental duplex on the top two floors. On the lower level, there's a spacious garden, though it looks like it could use some TLC from an owner with a green thumb: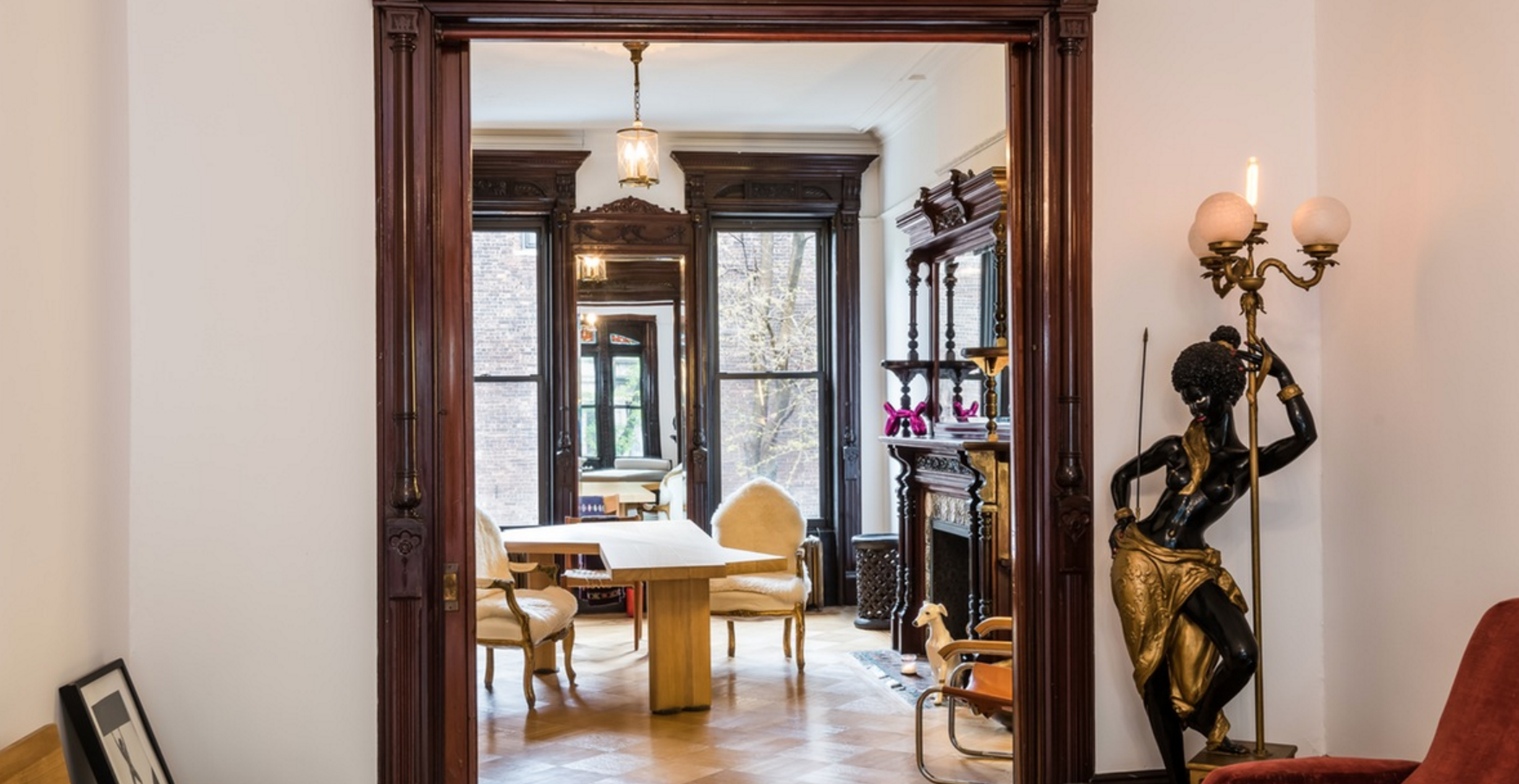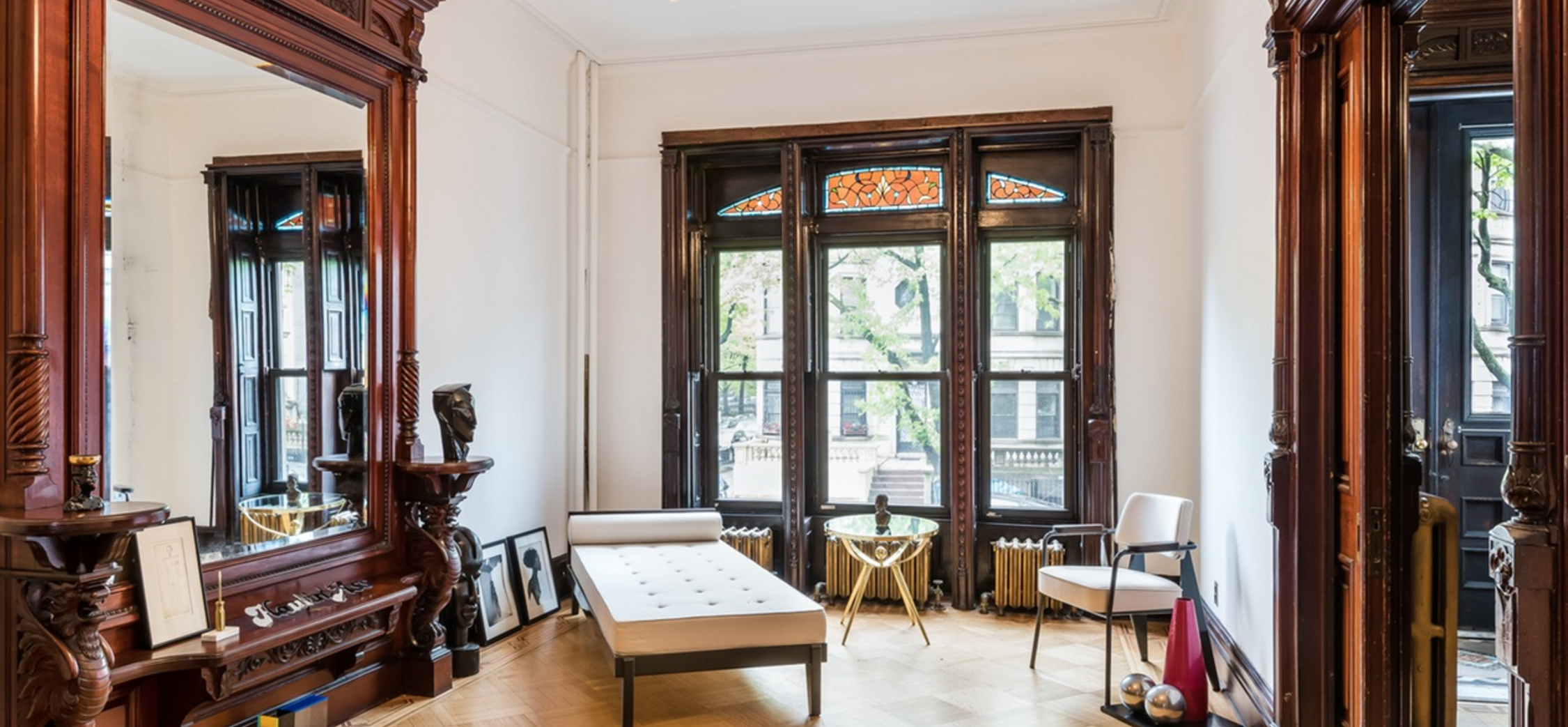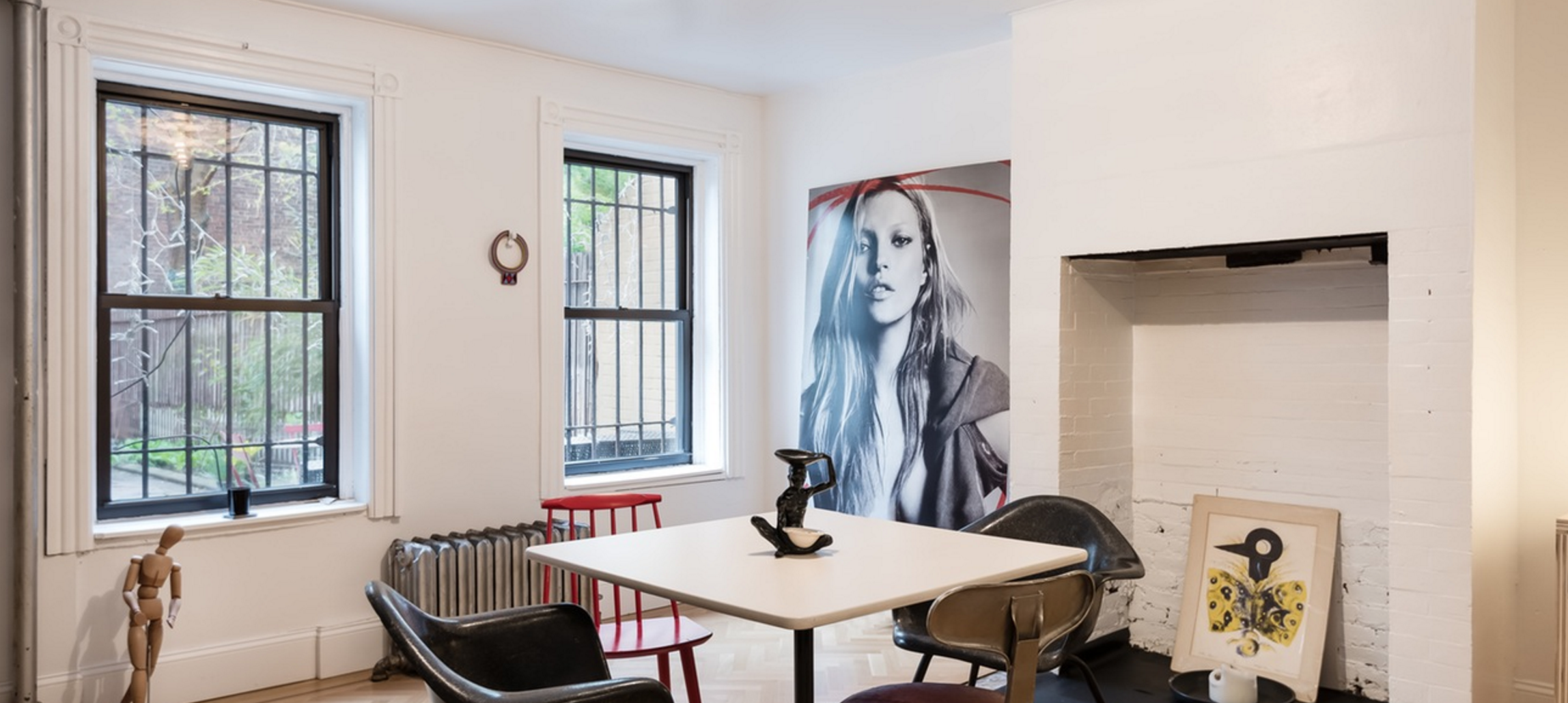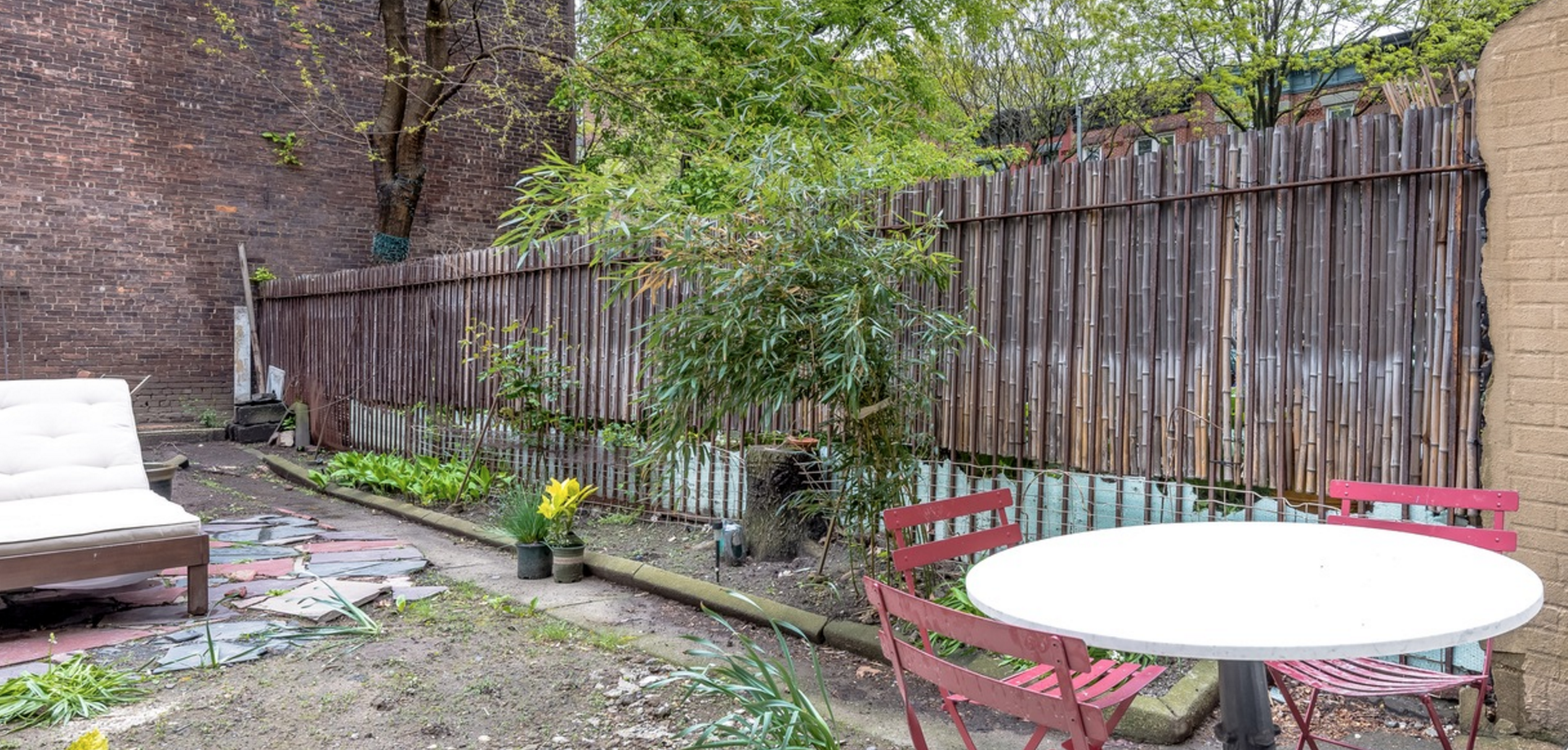 There are also plenty of intact period details throughout the home (the place was reportedly built in 1892), including seven fireplaces, original tin ceilings, wainscotting, stained glass, and built-in cabinets. You can also spot his-and-hers marble sinks in the hallway adjoining one of the bedrooms, as you often see in classic Bed-Stuy brownstones.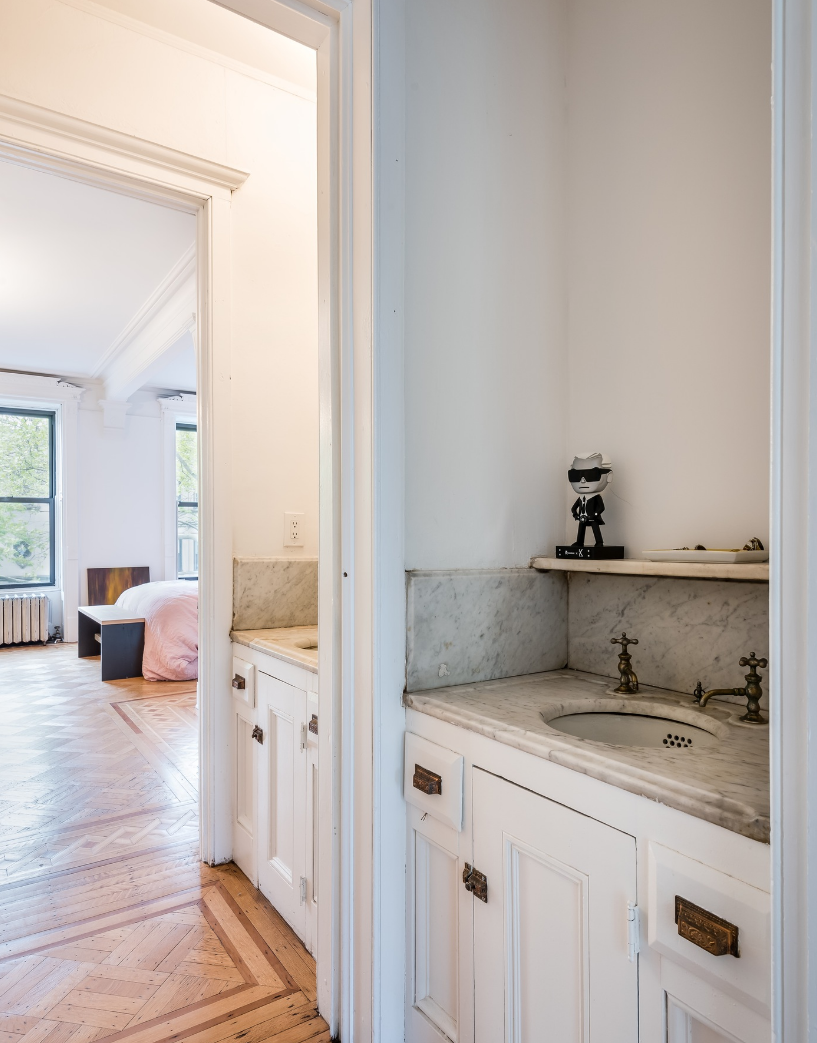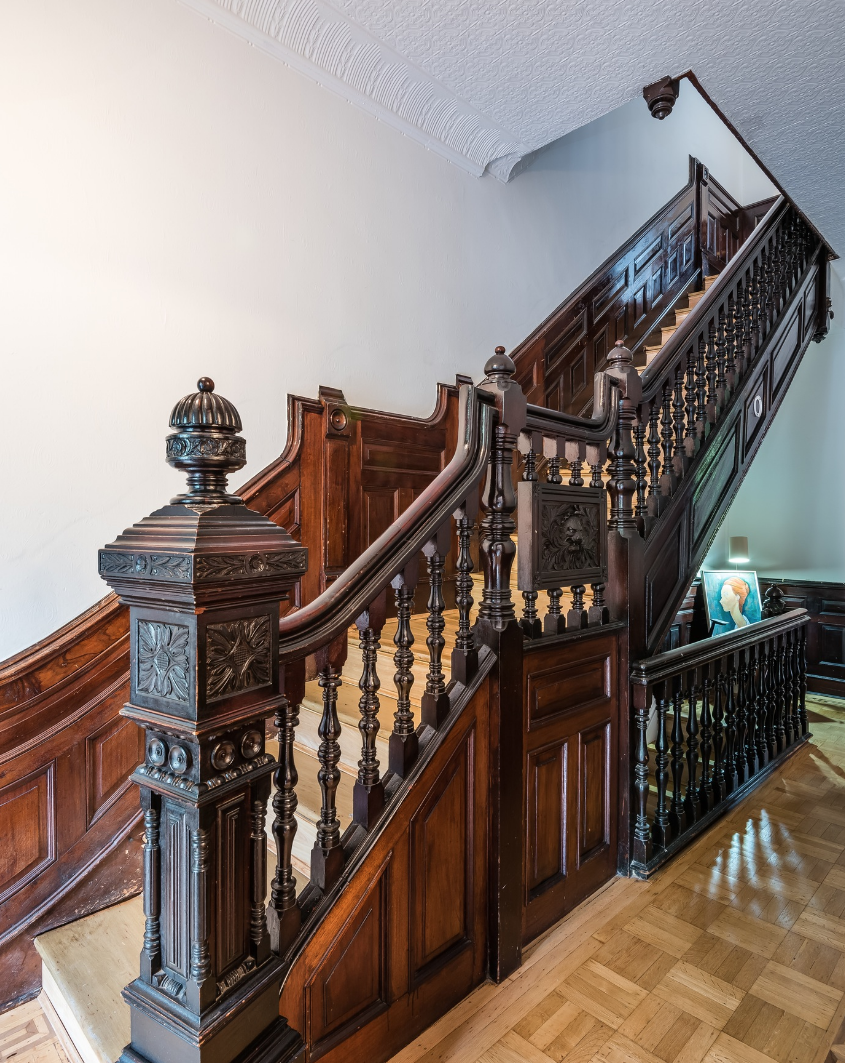 One slightly strange thing to note: In spite of the home's good condition (and high asking price), there are no pictures to be found of the kitchen, so you'll definitely want to inspect the set-up in person. Still, not a shabby choice if you've been aching to get a slice of historic Bed-Stuy to call your own.