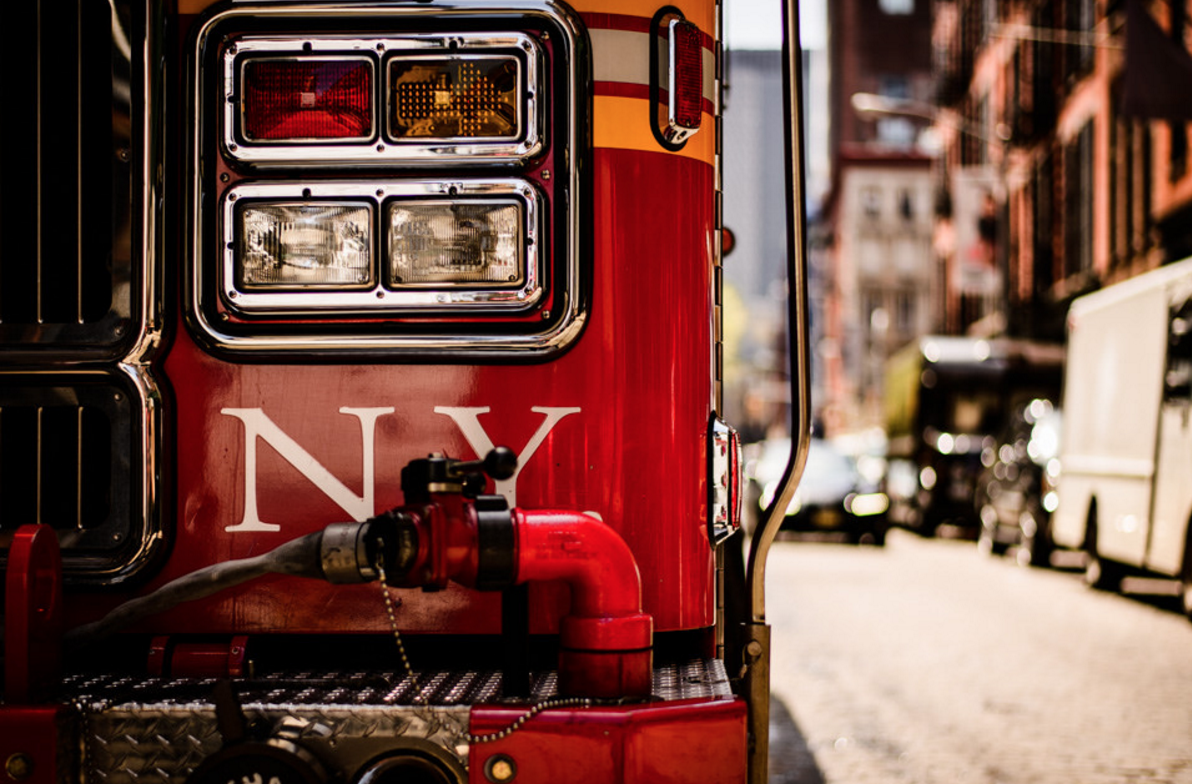 The Brick Underground Podcast Episode 3: Things I learned from a fire
Fire in apartment: What happens after the headlines?
Writer and real estate broker Diana Ventura had read the headlines before: "Fire blazes through apartment building! Entire neighborhood filled with smoke!" But she never thought she'd become the news herself. In the summer of 2015, lost her New York City apartment in a fire, forcing her (and her family) to sift through th literal and metaphorical ashes and start over. (She wrote an essay about it for Brick this past January.) And yet, this isn't the worst she has had to face in recent years. How did she put her home, and her life, together again, and what can we learn from her?
To subscribe to our podcast and download this episode, visit iTunes or Stitcher. Or stream it below:
For more about apartment safety (and, on a related note, home insurance), check out these stories:
• A beginner's take on renter's insurance
• Fire escapes: How to keep them safe and secure
• Is your building's fire escape safe? Find out
• Fire alert: Is your electrical outlet a hazard? 
This podcast was produced by Jhoanna Robledo, Jenny Falcon, and Chad Dougatz of Hangar Studios; our heartfelt thanks to Ventura and her family (and their Havanese, Pablo) for welcoming us into their apartment to tape the interview.
Have a great story about navigating NYC's maze of a real estate market? Or about life in this sometimes frustating but always fascinating city? We'd love to hear from you! Comment on this post or email us at: [email protected].
And tune in every few weeks for more tales of NYC life, liberty, and the pursuit of real estate.
Brick Underground articles occasionally include the expertise of, or information about, advertising partners when relevant to the story. We will never promote an advertiser's product without making the relationship clear to our readers.
Subscribe to the podcast via the links above and please do leave us a rating or review. We'd love to hear your feedback on this or any of our other episodes. Send us AN EMAIL, sign up for our newsletter and follow us on SOCIAL MEDIA.
MORE FROM THE PODCAST 
...
Tenant attorney Sam Himmelstein, a partner at Himmelstein McConnell Gribben & Joseph and a long time sponsor of Brick Underground sits down for the first live Brick Underground Office Hours to answer your renter's rights questions.
In a conversation on the Brick Underground podcast with Jonathan Miller, president and CEO of appraisal firm Miller Samuel, he says racial bias in appraisals is probably as prevalent in NYC as it is in rest of the U.S. and blames the lack of diversity in the appraisal business. 
In this episode of the podcast, appraiser Jonathan Miller, president and CEO of Miller Samuel, joins host Emily Myers to discuss what buyers, sellers, and renters in New York City can take away from the real estate data as we head into 2023.