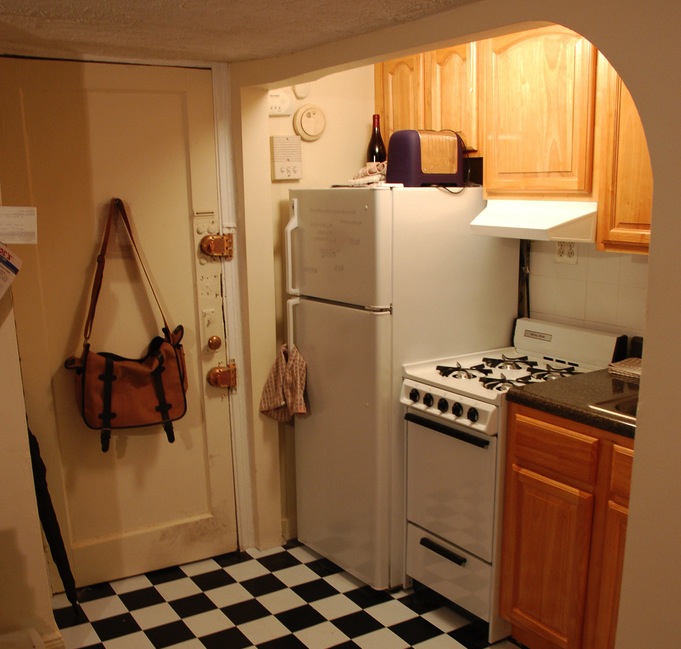 Welcome to the first episode of the Brick Underground Podcast: My First Apartment
The agony and ecstasy of finding, and living in, your first NYC apartment.
Remember your first apartment in the city? Was it a hovel, a nightmare, or a sweet memory you're glad is part of your history? For our inaugural episode of the Brick Undergound Podcast, we thought it only right to talk to New Yorkers about the agony and the ecstasy of finding, or living in, their first NYC apartment.
To subscribe to our podcast and download this episode, visit iTunes or Stitcher. Or stream it below:
This podcast was produced by Jhoanna Robledo, Jenny Falcon, and Hangar Studios. Additional reporting by Lucy Cohen Blatter and Virginia Smith.
Want to share your own first apartment story, or have a great story about navigating NYC's maze of a real estate market? Or about life in this sometimes frustating but always fascinating city? We'd love to hear from you! Comment on this post or email us at: [email protected].
And tune in every few weeks for more tales of the city (NYC, not SF—our apologies to Armistead Maupin).
Brick Underground articles occasionally include the expertise of, or information about, advertising partners when relevant to the story. We will never promote an advertiser's product without making the relationship clear to our readers.
Subscribe to the podcast via the links above and please do leave us a rating or review. We'd love to hear your feedback on this or any of our other episodes. Send us AN EMAIL, sign up for our newsletter and follow us on SOCIAL MEDIA.
MORE FROM THE PODCAST 
...
Tenant attorney Sam Himmelstein, a partner at Himmelstein McConnell Gribben & Joseph and a long time sponsor of Brick Underground sits down for the first live Brick Underground Office Hours to answer your renter's rights questions.
In a conversation on the Brick Underground podcast with Jonathan Miller, president and CEO of appraisal firm Miller Samuel, he says racial bias in appraisals is probably as prevalent in NYC as it is in rest of the U.S. and blames the lack of diversity in the appraisal business. 
In this episode of the podcast, appraiser Jonathan Miller, president and CEO of Miller Samuel, joins host Emily Myers to discuss what buyers, sellers, and renters in New York City can take away from the real estate data as we head into 2023.