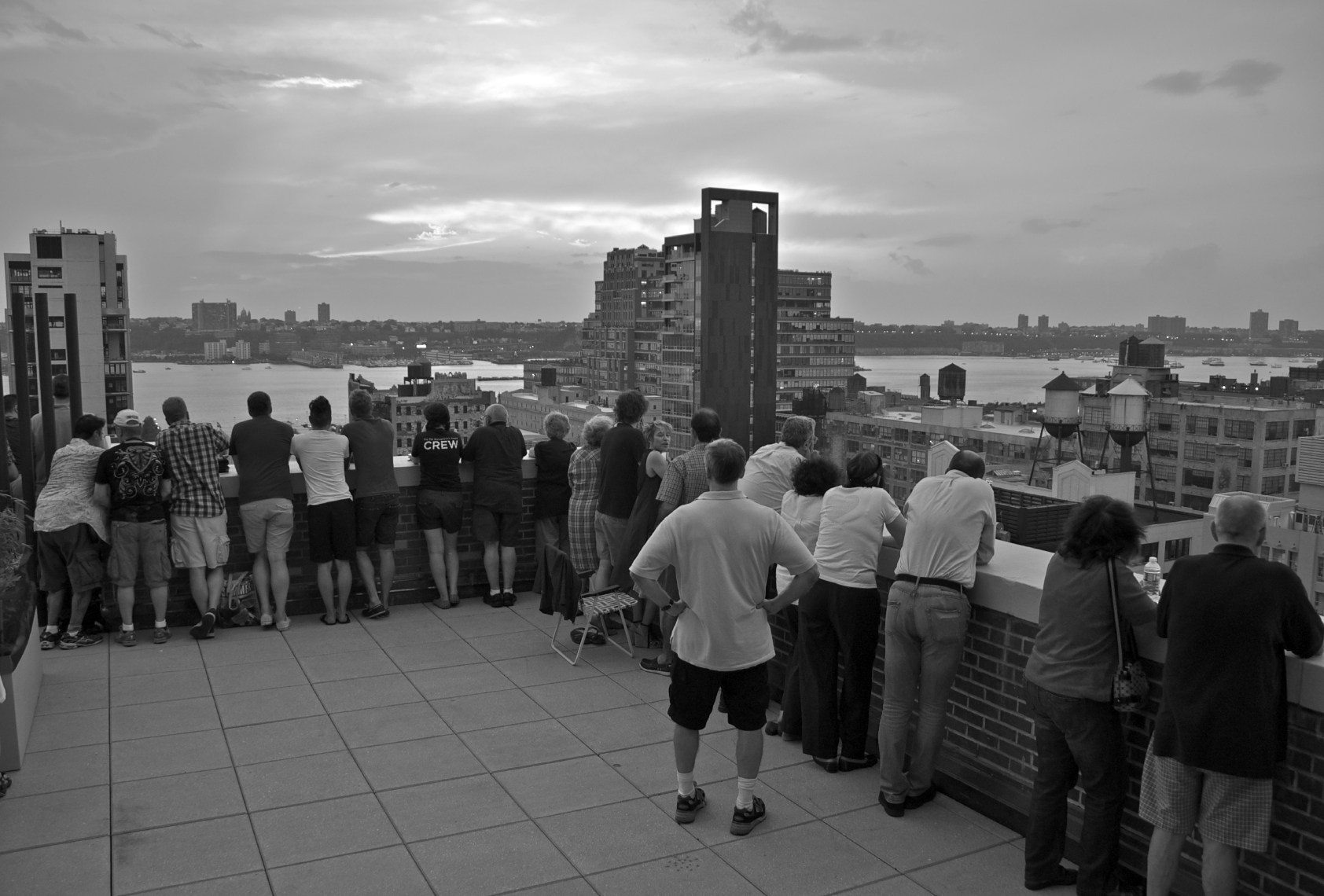 The Brick Underground Podcast Episode 2: Where everybody knows your name—and your business
In a nondescript building on the Upper West Side, neighbors are, for better and worse, more like family.
Brick Underground contributing editor Lucy Cohen Blatter grew up in a friendly building. Perhaps too friendly. What's it like to live in a place where your neighbors are more like family, in all its wonderful, overfamiliar, and boundaries-busting glory? Are there many buildings just like it? Is it a relic being ushered out by increasing rents? Listen in as Lucy, her mother (and Brick Underground contributor) Marjorie Cohen, their neighbors, Helga and comedian Judy Gold, unpack the highs and lows of living in an overfriendly building. (Last fall, Cohen also wrote about how her neighbors helped her recuperate from, and manage day-to-day life with, a broken arm; Gold also shared her love for her building in the Wall Street Journal.)
To subscribe to our podcast and download this episode, visit iTunes or Stitcher. Or stream it below:
This podcast was produced by Jhoanna Robledo, Jenny Falcon, and Chad Dougatz of Hangar Studios; a big thanks to the residents of this very special UWS building. (Bonus: Here's a pic of Helga and Marjorie in the fall of 2015, and their children, Ben and Lucy's sister, Lizzy, back in the day in their building.)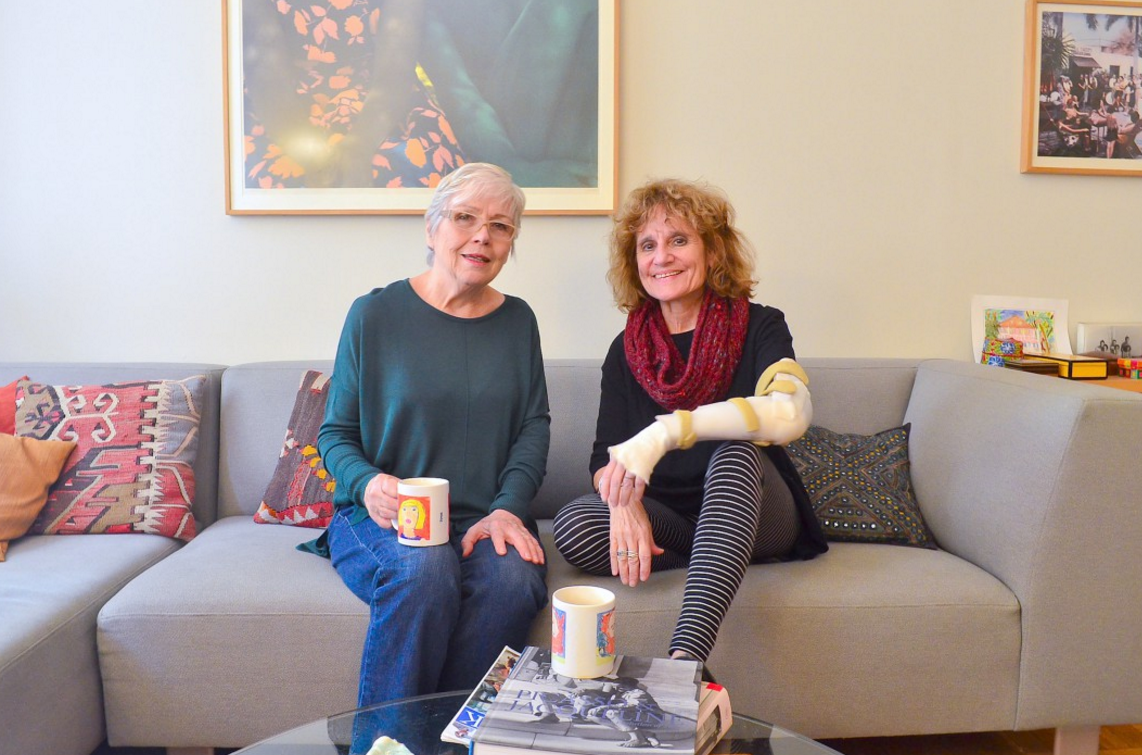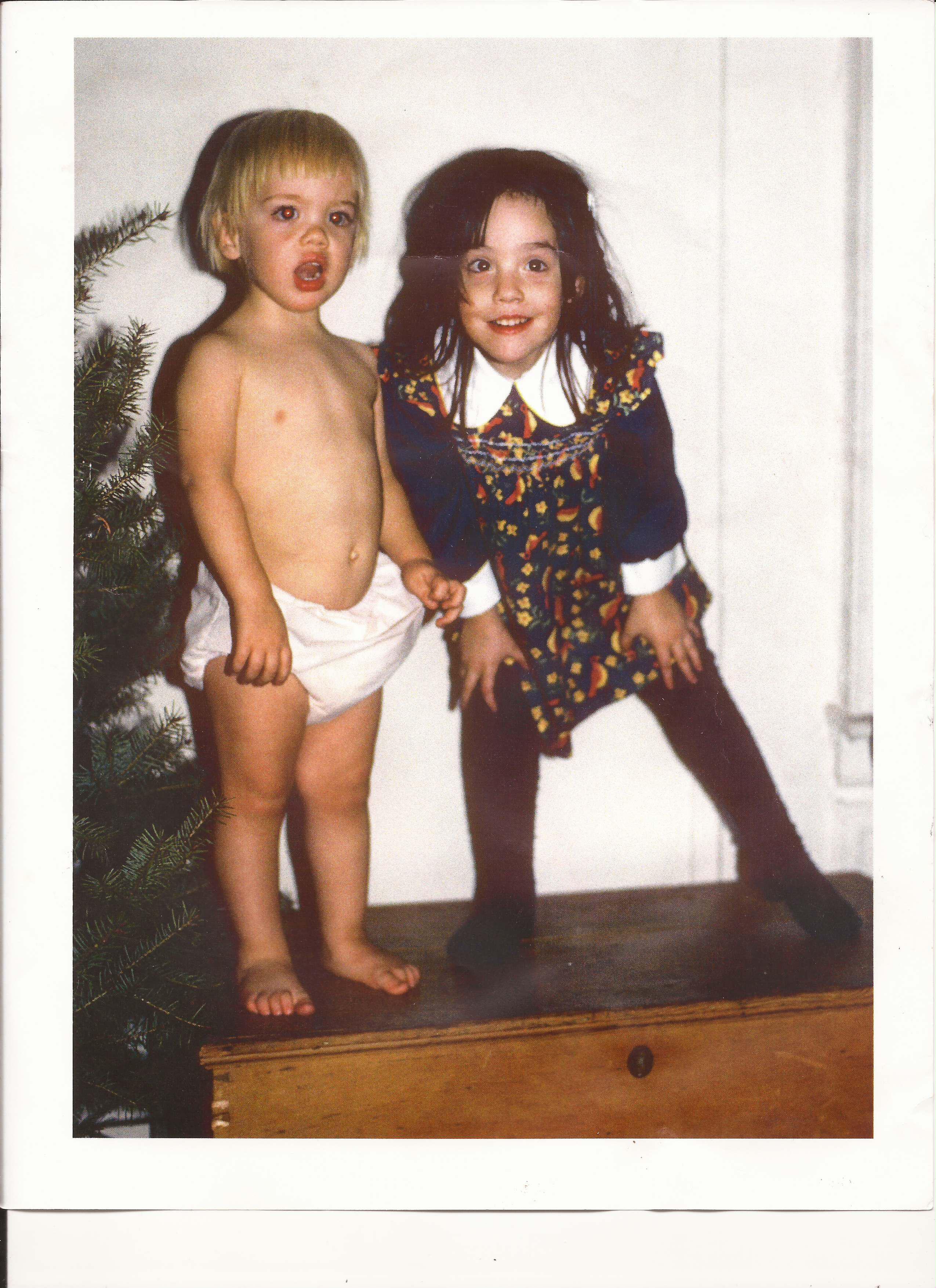 Have a great story about navigating NYC's maze of a real estate market? Or about life in this sometimes frustating but always fascinating city? We'd love to hear from you! Comment on this post or email us at: [email protected].
And tune in every few weeks for more tales of NYC life, liberty, and the pursuit of real estate.
Brick Underground articles occasionally include the expertise of, or information about, advertising partners when relevant to the story. We will never promote an advertiser's product without making the relationship clear to our readers.
Subscribe to the podcast via the links above and please do leave us a rating or review. We'd love to hear your feedback on this or any of our other episodes. Send us AN EMAIL, sign up for our newsletter and follow us on SOCIAL MEDIA.
MORE FROM THE PODCAST 
...
In a conversation on the Brick Underground podcast with Jonathan Miller, president and CEO of appraisal firm Miller Samuel, he says racial bias in appraisals is probably as prevalent in NYC as it is in rest of the U.S. and blames the lack of diversity in the appraisal business. 
In this episode of the podcast, appraiser Jonathan Miller, president and CEO of Miller Samuel, joins host Emily Myers to discuss what buyers, sellers, and renters in New York City can take away from the real estate data as we head into 2023. 
Hannah Levintova, an investigative reporter with the national publication Mother Jones, talks to host Emily Myers about what she uncovered during her reporting on private equity landlords in NYC, the complicated structure of these entities, and how tenants can fight back.