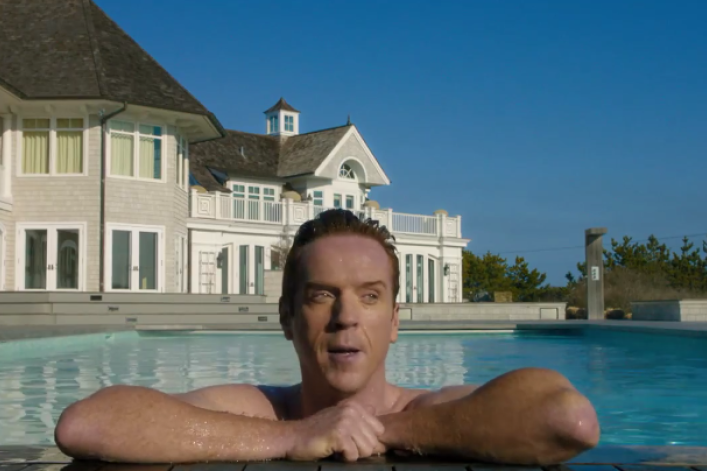 When a movie or TV show is set in New York City—and if the people making it are savvy—real estate becomes part of the story itself. In Reel Estate, we look at some of the more memorable domiciles to grace the screen.
With a show with the title Billions, which chronicles the cat-and-mouse game between a U.S. Attorney and the crooked hedge fund manager he's trying to take down, you expect to see some drool-worthy real estate. And, while Billions delivers on that to some extent, real estate junkies like us may find themselves yearning for more.
In fact, so far, the show seems to be more about food porn than real estate porn, with the main characters noshing on classic, foldable NYC pizza slices (and actually buying an old-school pizza joint), eating from plates and plates of food stylist-level Korean food, and grabbing banh mi from hole-in-the-wall places.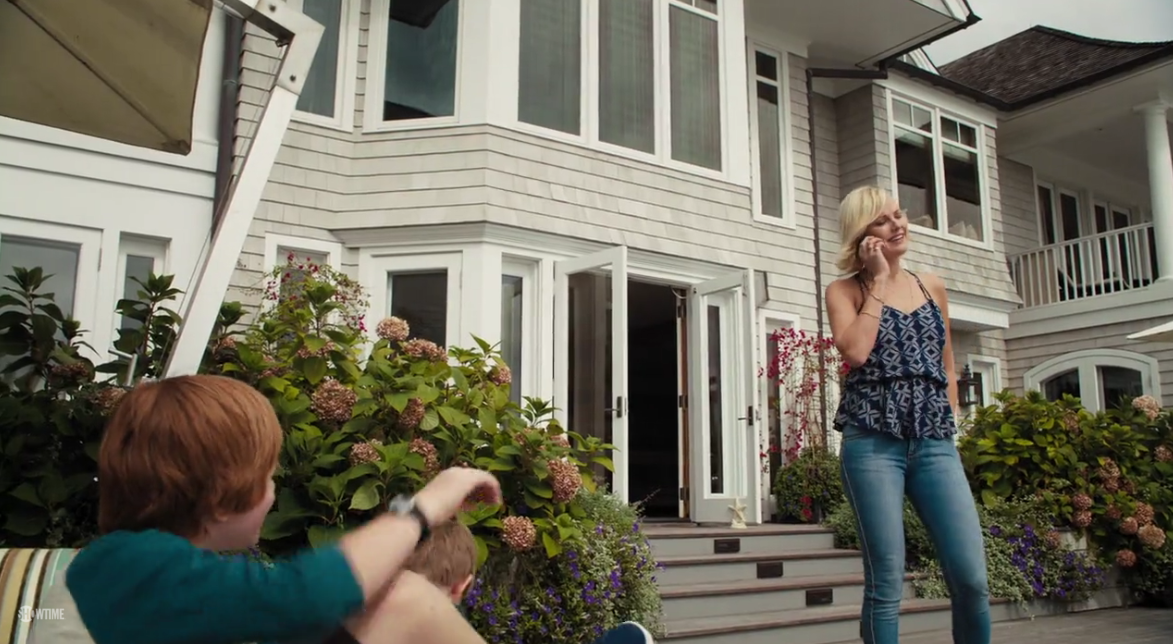 The first episode of the series, now more than halfway through its first season, had a big real estate focus, namely the should-he-or-shouldn't-he question of whether billionaire Bobby Axelrod (Damian Lewis) should buy a $63 million beachside mansion in Southhampton. (The real house is on Meadow Lane in Southampton. Curbed points out that if this were real life, the hedge funders would likely have knocked the place down and built from scratch). His advisors warn that it could hurt his down-to-earth billionaire persona and invite interest from the Feds, but ultimately Axe's ego gets the better of him and he goes for the almost laughably enormous property—paying in cash, of course. Seems like a bit of a foreshadowing of things to come.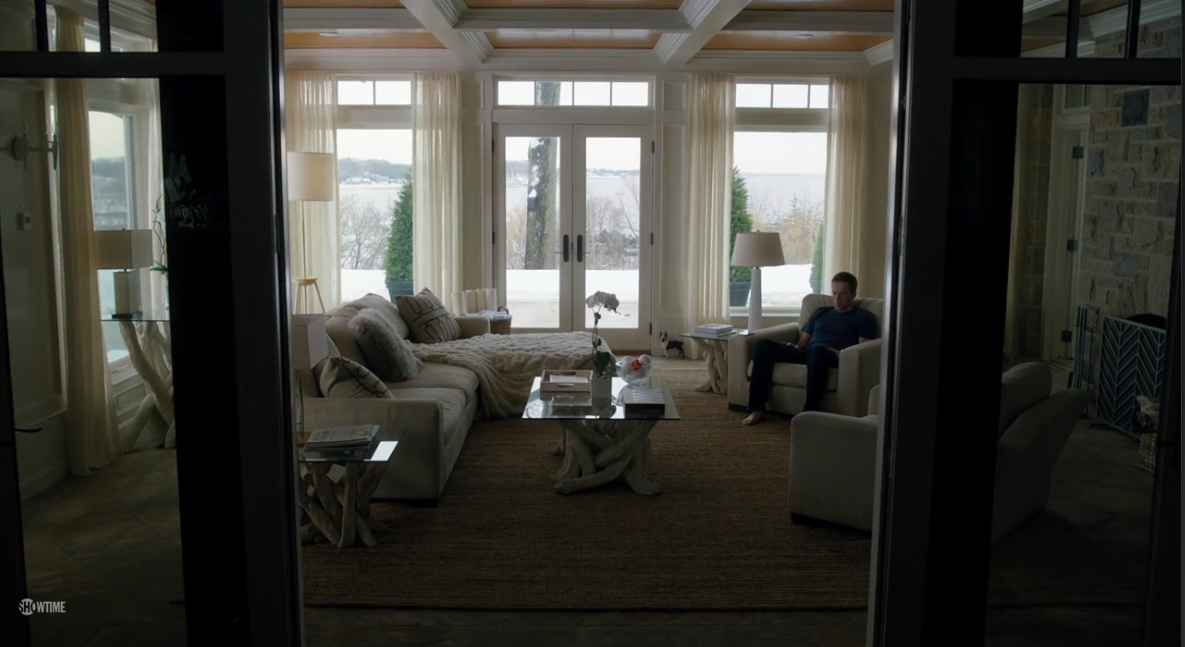 While we get glimpses of Axe's full-time home (shown above), it's not clear where exactly he lives. If we had to guess, we'd say Greenwich, Connecticut, that Mecca for hedge funders.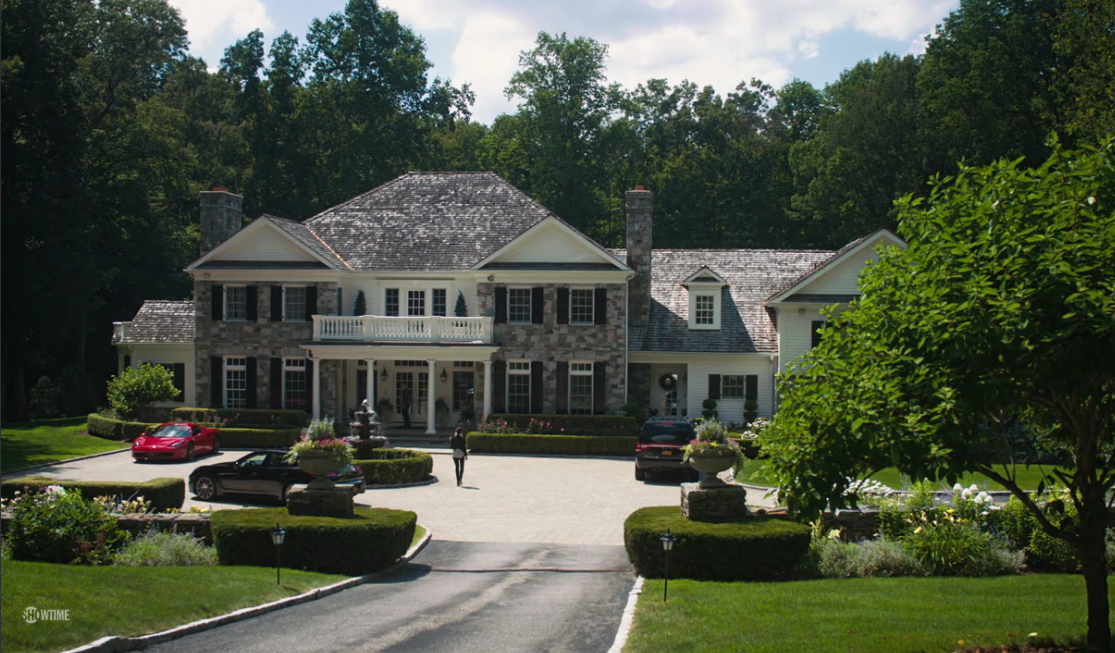 We get brief glimpses of Axe's employees' homes, too (see above), and — as you'd expect from hedge funders — they're large and rather opulent.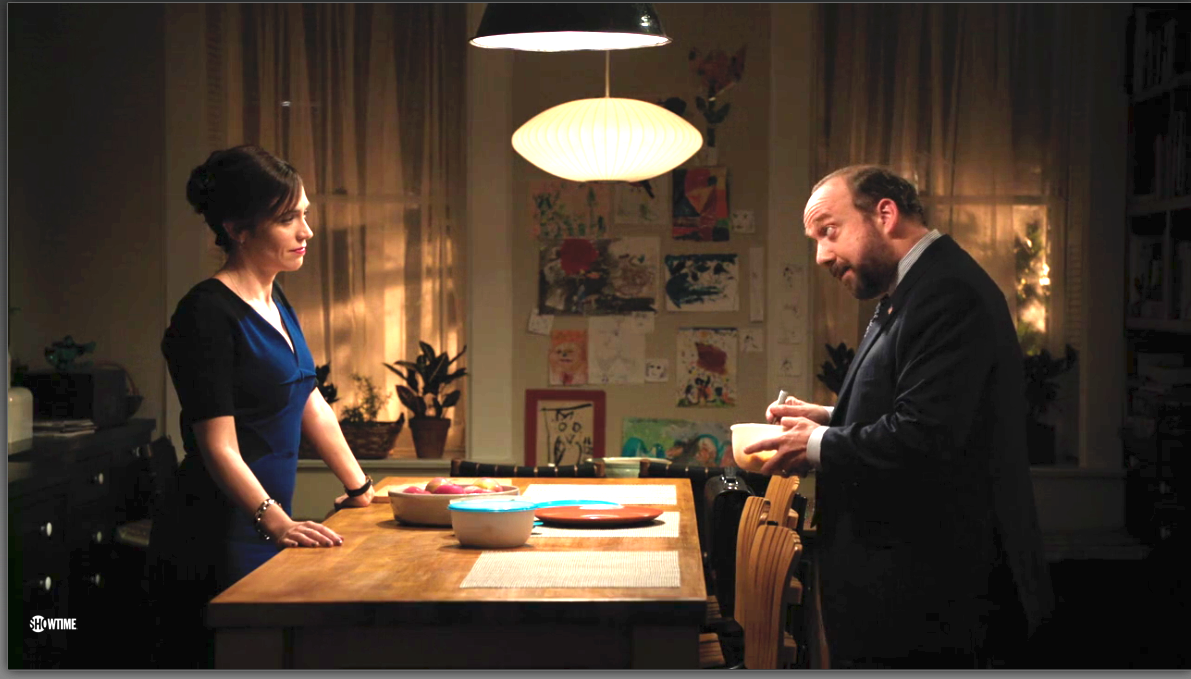 The only other home we see much of (and we'd like to see more!), is the Brooklyn brownstone of U.S. Attorney Chuck Rhoades (Paul Giamatti) and his wife, Wendy (Maggie Siff)—who, surprise, happens to work for Axe. This is the Brooklyn Heights house your dreams are made of, with what appears to be a large master bedroom, a dining room and an eat-in kitchen. We know that Rhoades makes $185,000 a year (that's mentioned as chump change again and again) but his wife seems to make the money to keep this lifestyle going (proving that Rhoades himself is directly profiting from Axe Capital's less-than-legal trades). We also know that Rhoades comes from money—and his parents' Upper East Side apartment which we see a couple of times confirms that.
It's a world of high-stakes real estate, but would you expect any less from a glossy Showtime show?
Brick Underground articles occasionally include the expertise of, or information about, advertising partners when relevant to the story. We will never promote an advertiser's product without making the relationship clear to our readers.