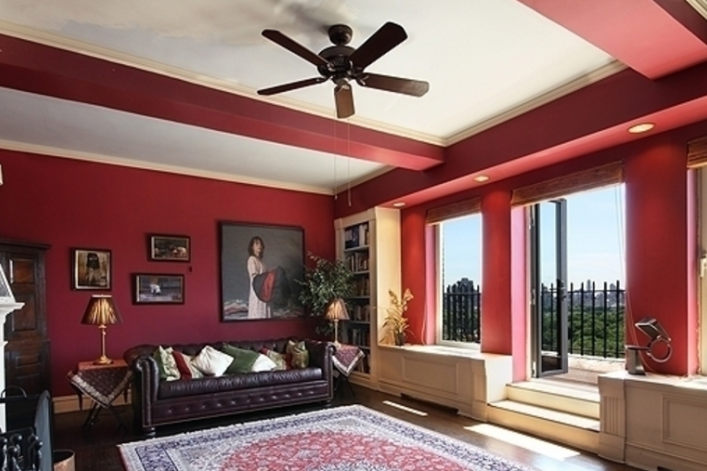 Even in New York City's hot market, not every deal goes off without a hitch. In Sold! we look at sales that almost didn't happen—and how the sellers managed to make it work.
The problem:
Usually in Sold! we talk about deals that got held up (or jeopardized) by a problem with the apartment or the building. But this time around, it's a problem that lies squarely with the seller.
"I agreed to take on the listing of a London-based neighbor who owned in my building at the time, but he failed to tell me that he hadn't paid his mortgage or maintenance in at least a year," recounts Bond New York agent Svetlana Choi. "We'd become very friendly, so when he told me 'I really have to sell my apartment,' I was sympathetic."
In fact, it wasn't until the first offer came in and was going into contract that the seller's financial problems became apparent—not just a year's worth of mortgage and maintenance debt, but the circuitous process it would take to untangle the whole mess. "By then, it became very clear that it was going to take a minimum of four to six months to close," says Choi, "Because I'd realized that in addition to being overdue, the mortgage was no longer with the original bank—it had been moved to a loan servicer based in Utah." While buyers wouldn't be taking on this debt—the seller was planning to pay off his bills with the proceeds from the sale—this automatically limited the pool of prospective takers to buyers who weren't in any kind of a hurry.
On top of navigating the loan servicer's Labyrinthian electronic call system, at the end of the deal, Choi had to contend with their heel-dragging when it came to digging up the hard copy of the stock certificate for the pre-war Manhattan Valley co-op (as we've written before, for co-ops, the hard copy of the stock certificate is all-important as proof of ownership, and very hard to replace if it's lost). Far-away loan servicer aside, there were plenty of other moving parts (and accompanying red tape) to keep track of, thanks to the seller's habitual non-payment and lack of communication.
First, there was the task of convincing the co-op board not to take the seller to court in a non-payment proceeding for his long-overdue maintenance charges. "I had to show them that the apartment was going to sell at a good price," says Choi, "and that [a court case] would throw a wrench in the works." And, no doubt, a trip to court would've extended the length of the sale even further.
Then there was the matter of working with his London-based bankruptcy attorneys—to make things more complex, the seller was declaring bankruptcy abroad, but not in the U.S.—to come up with a payment plan to convince the loan servicer in Utah not to start foreclosure proceedings. "The seller himself was an attorney, and always stayed one or two months ahead of being put into foreclosure," Choi tells us. "He was still going to net more money selling the property and paying everyone off."
One last snag in the matter: IRS headaches related to FIRPTA withholding, taxes foreigners have to pay when selling U.S. real estate. Normally in these cases, sellers put cash in escrow so they can pay off the taxes immediately once the government determines what they owe, but in here, the cash-strapped seller and his attorneys were (unsurprisingly) unwilling to part with any cash up front. Normally this wouldn't necessarily affect the buyer, but Choi ended up having to file special paperwork (and tracking down a specialized attorney for the task), yet another factor dragging out any potential closing. "You can't do these things until you're fully in contract, and once buyers realized this was going to take months, they walked away," Choi says.
So to recap the sales mess here: piles of debt, an impatient board, a hard-to-pin-down stock certificate (and even harder-to-pin-down loan servicer), the threat of foreclosure proceedings, and an extra layer of tax paperwork and headaches.
The negotiation:
Inevitably, a couple of different offers fell through when buyers realized just how long the process was going to take. (One potential taker dropped out of the running when construction started by her building, necessitating a speedier-than-expected move.)
Eventually, however, a buyer stepped forward who worked in finance, lived in the suburbs, and was interested in the place as a potential pied a terre (and therefore not in a huge rush). He was also more than willing to use the constant snafus and setbacks to his financial advantage.
"Every time another glitch happened, the buyer would whittle the price down by another $5,000," says Choi. By the time the sale closed in September (the buyer had originally hoped to have the deal sealed in May), he'd gotten the price down by around $40,000 from his original  offer.
The takeaway: 
If you're a financially beleaguered seller, it'll likely save you money to be upfront with your broker about the full extent of your troubles, awkward though it may be. That way, they can deal with them from the onset, before facing disappointed buyers, an apartment that's stagnated while sitting on the market, and most likely, price chops.
And if you're a buyer with a flexible time frame, it may be time to start looking at long, drawn-out sales not as red flags, but as a negotiating opportunity.
Related:
The delicate art of selling an apartment next to a prison
How one tricky sale ended in negotiations over the buyer's takeout bills
I lost the actual paper copy of my co-op's stock certificate—is there a way for me to replace it?
Closing costs: a guide for NYC buyers and sellers
Sellers: is staging worth it for apartments priced under a million?
What happens if I inherit a home with tons of debt attached to it?
Brick Underground articles occasionally include the expertise of, or information about, advertising partners when relevant to the story. We will never promote an advertiser's product without making the relationship clear to our readers.