New Development Week
Are virtual reality listings the future of apartment-hunting, or just a high-end gimmick?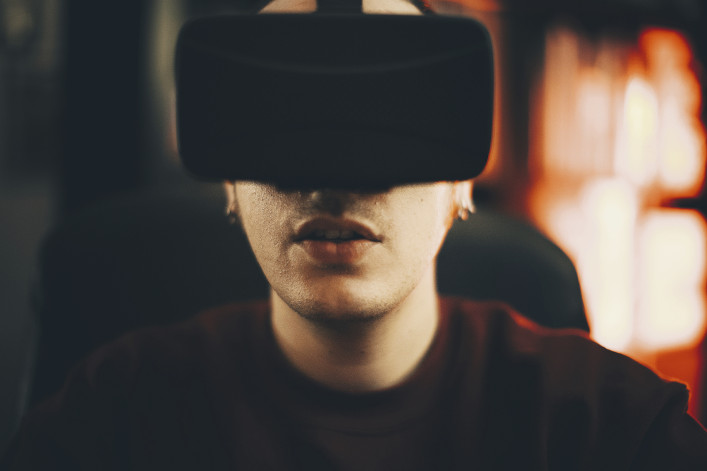 Brokers never cease to find creative ways to drum up attention for their listings, whether it's through out-there videos, themed open houses, or even encounters with the paranormal. (Granted, that last one is a lot less common.)
The latest high-tech trapping to gain ground is the virtual reality listing, a new level of gadgetry that's been profiled in the New York Times, and slowly put to use for the city's higher-end listings. And it makes sense: Besides the undeniable novelty factor, if you're a far-away buyer who can't actually visit a New York apartment in person, taking a virtual walk-through is the next-best thing to poking around in person.
But will this fun new toy ever make its way into the apartment-hunting process of mere mortals, and not just the mythical "foreign billionaire" set?
It just might, and sooner than you'd think. "Natural technological evolution will allow this to become like a flatscreen, smartphone, or tablet, where it's a technology that becomes mainstream," says Matt Leone, chief marketing officer at Halstead Property. "At first, not everyone had the plug-ins to watch videos, and now it's so widespread. And I think the same trajectory will happen with virtual walk-throughs."
While not everyone is working with a broker or has an oculus rift headset just lying around, there are other, more easily available viewing options. "[Virtual reality] can be displayed online or through virtual reality glasses," explains Leone, meaning that users can still take a 360-degree tour of an apartment on a computer, smartphone, or tablet, just with a less immersive experience than when using the goggles. (For instance, there's the "3D showcase" viewing option on this Flatiron penthouse; feel free to use your mouse to "look around.")
In fact, having tried out both, I might actually prefer the on-screen version as opposed to the goggles, which pose the very real risk of tricking a user into walking into a wall (or just looking a little silly if someone else were in the room with the "virtual realist"). But from an apartment-hunter's standpoint, the real appeal of virtual reality listings is that unlike traditional photo sets—which often leave out, say, an unsightly bathroom or an awkward part of the apartment's layout—in a virtual reality listing, every single part of the apartment is visible and there's nowhere to hide. (That is, provided the brokerage shoots a virtual reality tour of the full apartment, as opposed to just a room or two.) And for consumers at all ends of the markets, there's a lot to be said for seeing what you're really getting up front, rather than being unpleasantly surprised when you show up at a walk-through.
Of course, for this reason, even as the technology gets more accessible, not every broker or seller will want this level of exposure for their listings. "Right now, virtual reality is mainly for homes where every room is camera-ready," says Leone, as opposed to a gut renovation, or a seller-occupied apartment that might need virtual staging. And in either case, "You definitely need photos. Virtual reality won't replace photos in any way."
That said, more brokers are showing interest in the technology, says Mike Canzoniero of Pro Media, a production company that's made virtual reality apartment tours for companies like Corcoran (they produced the video above). "And my guess is that the cost of production is going to come down to what it costs to shoot a typical video," he adds.
There has never been a better time to be an armchair listings snooper.
Brick Underground articles occasionally include the expertise of, or information about, advertising partners when relevant to the story. We will never promote an advertiser's product without making the relationship clear to our readers.