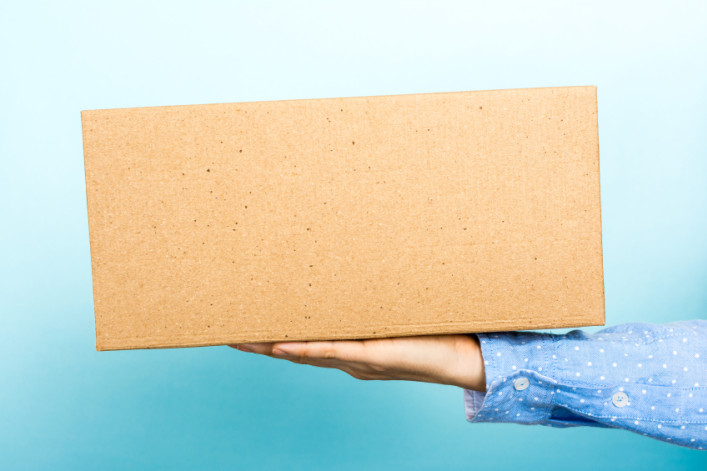 Good news for all of you who plan to get the bulk of your holiday shopping done on Cyber Monday: Doorman, a San Francisco-based, on-demand package delivery service, has officially launched in NYC. The timing is particularly good, given that Parcel—which offered essentially the same service—shut down its personal delivery service at the end of October, opting instead to work directly with retailers.
How does it work? "When you sign up, we give you a new shipping address that's unique to you, a little slot in our warehouse," founder and CEO Zander Adell explains. "Then when you make orders or shop online, send  them to that address instead of your apartment." Once your package arrives at the Doorman warehouse, you'll get a notification, and can use the Doorman app to schedule same-day delivery between 6 pm and midnight, seven days a week.
Individual deliveries cost $3.99 apiece, but there's also a $29/monthly subscription available which includes unlimited returns, and a $19/month option where users pay for returns a la carte. (Also, for packages over 45 pounds or so, there's an extra charge of $10 or $20, depending on the size.)
Right now, Doorman is available in select neighborhoods in downtown Manhattan as well as north Brooklyn (you can check out a full list of zip codes here):
Adell tells us that the company has plans to expand further into other NYC neighborhoods based in part on user demand—so feel free to be vocal about it if they don't deliver to your corner of the city—and is working on plans to offer the service to entire buildings, the better to relieve the city's flesh-and-blood doormen of Amazon Prime package fatigue.
Related:
For Lower East Siders, a new stand-in for the doorman
How I survived 72 hours without leaving my apartment, thanks to NYC's booming startup economy
Are 'remote doorman systems' and actual doormen virtually the same thing?
Gett will now reimburse you for all those annoying Uber surge prices
Serenity now: why you should pay startups to deal with all your customer service hassles
Brick Underground articles occasionally include the expertise of, or information about, advertising partners when relevant to the story. We will never promote an advertiser's product without making the relationship clear to our readers.