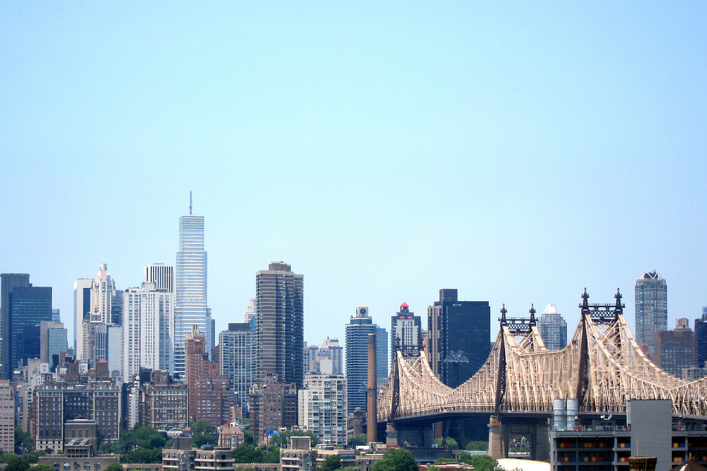 Anyone who pays even passing attention to NYC's never-ending stream of real estate market reports has likely started to feel that this is all just a repetitive way of reminding ourselves that the city is cripplingly expensive, and getting pricier all the time. And we're here to tell you that... you're not wrong. At all.
"Basically, the headline is 'Yawn, rents are still rising,'" jokes appraiser and Miller Samuel numbers guru Jonathan Miller, who just released a fresh round of Douglas Elliman rental market reports for Manhattan, Brooklyn, and Queens. And yes, the TL;DR version of all this is that everything's getting more expensive. "It's just the same forces hard at work" that have been driving up rents for ages now, according to Miller: an improving economy but tight lending standards means that there are people out there with money to spend, but who can't lock down a mortgage. And instead of buying, they rent, creating higher demand, higher competition, and higher prices. And so it goes.
However, all of these numbers do come with an unexpected twist: in July, even though Brooklyn's median rent of $2,968 was at the highest it's ever been since Miller started tracking it back in 2008, the median rent in Queens was actually higher, clocking in at $3,016. Even taking into account that the data only covers northwest Queens (and not, say, cheaper areas like Jamaica or the Rockaways), it's still a startling metric. Mostly, though, it's a function of pricey new developments having hit the market in time for this latest round of reports.
"Queens numbers tend to be very volatile, and are very influenced by new developments," says Miller. "We had declines over the last couple of months--last month, rents were $400 less than Brooklyn, this month, they're $48 higher." The takeaway? "It's temporary," says Miller. "Periodically [Queens rents] will be higher than Brooklyn, but mostly, they're just high." But those of us hoping for affordable-ish rental options in Queens should look on the bright side: with wild fluctuations like these, it's entirely possible that next month's reports will show rental prices in the borough plummeting (relatively speaking, anyway).
Below, some key figures from today's round of reports:
July's median Manhattan rent: $3,418, up 6.6 percent from last year
July's median Brooklyn rent: $2,968, up 4.1 percent from last year
July's median Queens rent: $3,016 up 14 percent from last year
From MNS:
Average Manhattan rent: $3,963, down .54 percent from the previous month
Average Brooklyn rent: $2,710, up .74 percent from the previous month
Average Queens rent: $2,065.02, up 1.89 percent from the previous month
Average Manhattan rent: $3,501, and $8 rise from the previous month
Related: 
Paying your rent on time might finally boost your credit score
Feeling priced out of the city? Here's what to expect in the 'burbs
Brick Underground articles occasionally include the expertise of, or information about, advertising partners when relevant to the story. We will never promote an advertiser's product without making the relationship clear to our readers.