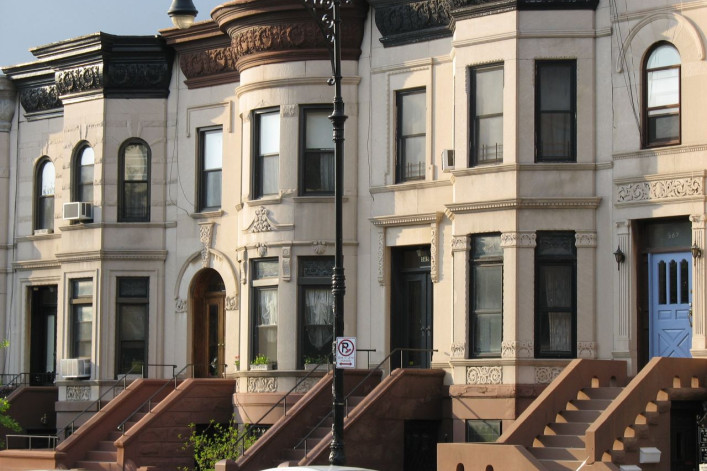 As the prospect of home ownership slips away for more and more New Yorkers, there could be an unlikely solution: renting to own.

According to a recent article in the Wall Street Journal, there has been a resurgence of rent-to-own homes in some areas of the country, letting those who otherwise wouldn't be eligible for home ownership chase their dream. One of the most popular programs is Home Partners of America, a rent-to-own firm founded by a former Goldman Sachs executive after the last housing bubble burst in 2008.

The idea is fairly straightforward: Buyers whose finances aren't the fittest can secure a rental (often at a higher price) with the option to buy sometime later (also at a higher price). The company buys the home initially, first renting it to the prospective buyers and later selling, profiting from the higher cost their clients pay through both rent and purchase price. The firm currently offers services in parts of California, Florida, and Texas, but hasn't come to the Northeast yet.

Which begs the question: Could rent-to-own happen in a market as competitive as New York City?

Don't bet your bottom dollar on it.

"It doesn't exist here because the market's hotter here than most other cities and suburbs," Julie Teitel, a senior loan officer at Everbank, tells us. "It's not like your average American city."

She says she has worked on only one such rent-to-own transaction, for a couple hoping to purchase a pied-a-terre in the Hamptons. And that was more a matter of timing than of penny-pinching.

"They couldn't close in two weeks and the buyers wanted to move in," Teitel explains. "It's not that they can't afford it, it just takes two to three months to close."

Matt Hackett, the underwriting and operations manager of direct mortgage lender Equity Now, says these kinds of transactions are more a "mom and pop" kind of deal, usually reserved for people who know and trust each other, and not usually carried out for the express reason of turning a profit.

"Usually, the agreement will say something about a portion of the rent going to the deposit of the sales contract, which is usually in one to two years," he explains. "It seems a little odd describing it as a process for someone who may not qualify for a loan," meaning those in New York who can't afford a down payment probably shouldn't be biting off more than they can chew.

In other words, it's kind of like buying a Prada dress through layaway — it just doesn't make sense in a place as expensive and competitive as New York.

Rent-to-own also makes it tricky for aspirational homeowners because it means spending more money overall. "You're paying handsomely for this option," Hackett says. "It doesn't seem like a great deal for the buyer."

Equity Now's president, Michael Moskowitz, agrees. "The dream of home ownership is a very slow one," he says.

Home Partners of America didn't respond to our request for comment. 
Related:
Does rent-to-own make sense in NYC?
Is it actually possible for young people to own homes in NYC?
Buy Curious: I'm coming up short on a down payment. Will I ever be a homeowner?
7 steps to getting a mortgage by your 30th birthday
Brick Underground articles occasionally include the expertise of, or information about, advertising partners when relevant to the story. We will never promote an advertiser's product without making the relationship clear to our readers.