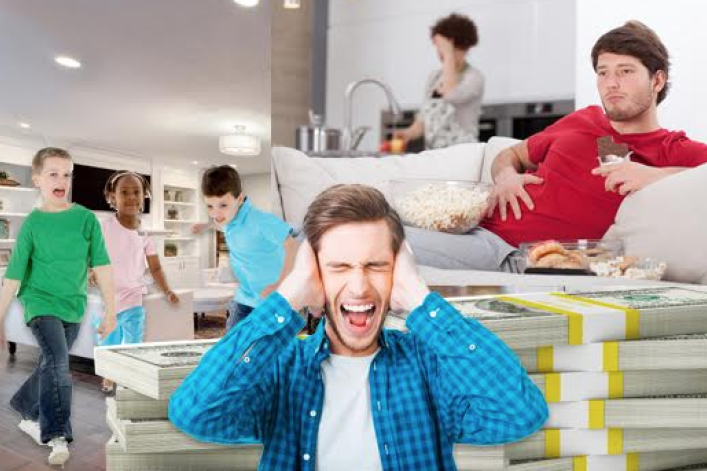 There's probably no place in the world where the adage "live and learn" is truer than in New York City. First-time renters may think a "cozy" apartment sounds cute; veterans know it's claustrophobic. Newcomers may think that a bedroom that looks out into a courtyard will be nice and quiet; veterans know it's dark — all the time — and that the early morning garbage can rollout will wake anyone from slumber.
RentHackr, an NYC-based apartment search site where renters post about their apartments and lease expirations, has collected responses from hundreds of users about what they wish they'd known before they moved into their buildings. Perhaps unsurprisingly, water pressure, hidden costs and lax staff are among the most common complaints. We suggest you read through the responses below and use them as fodder for your due diligence so you can save yourself some rental grief when hunting for a new apartment.
Moving issues
You can't move in and out on Sundays.
You can avoid the broker's fee! 
Building  issues — maintenance and beyond
Elevator occasionally doesn't work so you can't get down to laundry/trash.  
There's no buzzer, so there's no way to let people into the building except going to the front door
Wish I'd known that the renovations on the roof deck would last over two years. Still haven't been able to use it.
Noise complaints — from inside and outside
You can hear everything when people above are running around. 
Pipes bang in the winter! 
Wish I'd known that  Second Avenue subway noise was going to eventually make its way to the East 60s and wake me up at night.
Being in a pet building without pets means listening to neighbors' barking dogs all the time with no benefit whatsoever. 
The building is under renovations — it can be loud at 8 am. 
The heater is loud.
The radiators in the apartment are extremely loud to the point that we can't sleep.
The bedroom is street-facing and the honking drives me crazy!
There's a large construction project happening one building over — jack hammering in the morning is sometimes a problem.
Problems inside the apartment
You are not able to put up a pressurized wall. 
Water comes out scalding hot — be careful! 
We had a mouse problem, solved that by getting a cat.
The living room window can't really open because of the A/C unit. 
I just wish there was better water pressure. 
Most of the time the radiators don't work and it's freezing. 
Wish I knew we wouldn't always have hot water for showers in the morning.
Wish I knew that living in a private house I wouldn't get as much heat or enough sunlight or even a view.
Wish I knew how hot it gets from the heater in the winter.
Wish I knew how annoying it could be to have such a small sink when you don't have a dishwasher.
Wish I knew that water temperature would constantly change in shower. 
Issues with the outside
The building shakes a little from the subway below. 
Wish I'd known how many homeless people camp out around the block. 
The smell from Chinese restaurant downstairs leaks into communal corridor.
Wish I'd known that the scaffolding outside would be up for three years.
They built a patio on the building next door; there is not a lot of privacy as it sits right next to my bedroom window. 
There is a space to safely park bikes behind the building, but it gets crowded quickly. 
Wish I'd known there would be scaffolding outside for three years. 
Wish I'd known that there's a terrible McDonald's smell that comes through the apartment when the windows were open. 
Neighborhood quirks
Wish I knew about how loud it gets on the weekends [in Greenwich Village].
How loud the neighborhood is in the summer [in Washington Heights].
Sometimes the F train doesn't run on occasional weekends.
Stuyvesant Town is a great community, but is secluded from the city which is double edged sword.
The [South Street Seaport] neighborhood is dead from fall to spring.
I love the apartment although Roosevelt Island takes some getting used to.
Wish I knew that commuting downtown [from Washington Heights] so often would wear me down.
There is nothing to do on Roosevelt Island. Our neighbors complained after every single party on the terrace. 
Wish I knew how noisy [Washington Heights] is.
There are  too many tourists, and construction in Hell's Kitchen is ongoing, overall completion estimate is 2017. 
That Yorkville wasn't the most happening place in NYC. 
[Alphabet City] is a little bit of a hike to the Second Ave F Train or the L, but CitiBike makes getting around the city easy.
Building staff problems
We have a security guard who they bill as a doorman; however, they cannot accept packages.
Unattentive super. Maintenance requests are ignored.
The super never fixes anything. Seriously. 
Unexpected costs
Rent rises astronomically every year.
Paying for gas and electric is expensive during the winter.
Utilities are not included in rent.
That parking was so expensive in this building and tickets are not fun.... Oh well you live and you learn. 
Wish I knew having a yard is like having one more expense.
They give you a great deal initially but raise the rent by hundreds.
There is a fee for some repairs. Laundry prices are extremely high.
Rent increases are substantial when not committing to a two-year renewal.  
The windows and walls are not at all insulated, and you pay for electric heat. Expensive! 
Building rules
They make it nearly impossible to sublet. I actually want to move a few months before my lease is up. 
Only Time Warner Cable is allowed in this building. I dislike TWC.
Co-op boards put you through hell to rent from an owner.
This is not the place to live if you like guests. The landlord lives in the building and is very particular. 
Temporary walls aren't allowed anymore.
They forced us to take down our temporary wall after two years of living there, a month before our lease was set to renew! 
The laundry room closes at 10 p.m.
Neighbor issues
Wish I knew how many kids there were in the building.
The average age in the building is in the mid to early 20s and it can be loud at night. 
The building is a little bit young — lots of just-graduated-from-college type. 
The two apartments next door are on AirBnB so you have new neighbors every single weekend! 
The apartment's locale
In a front-facing ground-floor apartment, if I open my blinds everyone can see me.
The boiler is right below our ground-floor apartment, so it's always warm. 
Wish I knew that the elevator bell dings each time it stops on my floor, as the unit backs up to the three elevators. 
Wish I knew that ground floor = bugs.
Related:
What 68 New Yorkers wish they'd known before they moved in
Moving to NYC? Here's a crash course in finding an apartment
5 ways renting in NYC is unlike anywhere else
The seemingly sketchy (but totally legit) way to locking down a rental before everyone else
16 staple-these-to-your-forehead tips for hunting down a rental
Brick Underground articles occasionally include the expertise of, or information about, advertising partners when relevant to the story. We will never promote an advertiser's product without making the relationship clear to our readers.