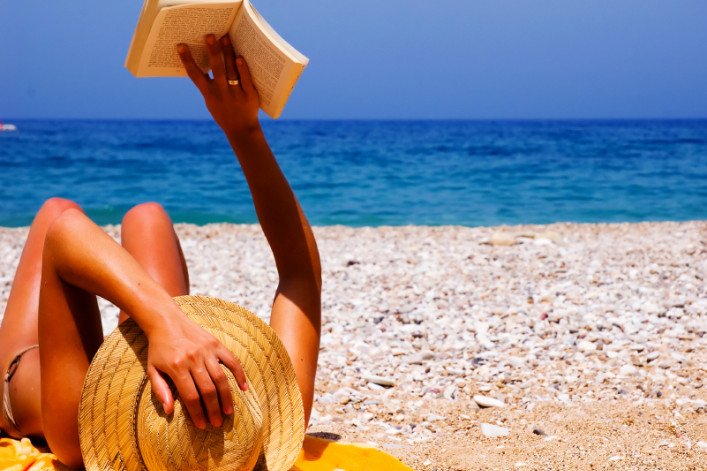 The places we live in figure largely not only in the minds of New Yorkers, but also on the pages of great works of literature. In Mary Cantwell's Manhattan When I Was Young, each downtown address recalls the tumult and passions of the person she was in each of them; Cheryl Mendelson's Morningside Heights: A Novel turns a rapidly changing neighborhood into a metaphor for marriage. The characters in the following five books are alternately confined and inspired by their city homes. They hide secret lives, withstand tragedies, and work miracles in the grand or squalid apartments where they reside, representing a spectrum of experience that can only be found in NYC.
Whip Smart by Melissa Febos
Melissa Febos moved into a Bed-Stuy walk-up in the early 2000's, far in advance of the neighborhood's gentrification. In this memoir, she undergoes her own transformation while still resolutely on her own path, a woman who takes pride in hauling herself through secret struggles. It's in the Bed-Stuy building that Febos encounters another mysterious woman, a neighbor with odd nighttime hours: She's a dominatrix. Intrigued by the idea of a lucrative life on the edge, Febos takes a job in a Manhattan dungeon. Whip Smart chronicles her four years as a domme and drug addict (the latter facilitated by late-night roams through Bed-Stuy), roles she maintains while also earning a 4.0 GPA as a college student.
What I Loved by Siri Hustvedt
Leo and Erica Hertzberg are the sort of New York intellectuals that Woody Allen might skewer: academics who talk philosophy in perfect prose. But they're also a warm and generous couple, and when they become enamored with their upstairs neighbors, a painter and his young wife, you can hardly blame them. (In these close quarters we live in, you're either entombed in your own spaces or involved with those who share walls with you.) Their lives would elicit envy from all but the most prosperous New Yorker: long, chatty dinners in gorgeous SoHo lofts, visits to studios and downtown galleries. But the novel takes a turn with an unexpected death and an ominous shift in one character's personality; idyllic surroundings, it turns out, provide no sanctuary from tragedy.
Go Tell It on the Mountain by James Baldwin
Harlem of the 1930s pulsates and bleeds in Baldwin's autobiographical novel, in which an apartment serves as the seat of conflict and comfort, sin and secrecy. John is tormented by the judgments of his ferocious, deeply religious stepfather, trapped with him in claustrophobic confines. "No labor could ever make it clean," John thinks of their filthy kitchen. (How many of us have thought this of our own NYC kitchens?) Baldwin, through the perspectives of multiple characters, makes plain how entrenched poverty, and life as "the despised and rejected" shaped the residents of this neighborhood. For John, his apartment and church mark boundaries he mustn't go beyond. When he visits a snow-covered Central Park, it's clear that this is not his New York.
A Tree Grows in Brooklyn by Betty Smith
It's hard not to imagine who might now be living in the Williamsburg tenement occupied by the Nolan family in this iconic novel. An investment banker? A famous actor? But in the 1910s, the Nolans are broke: They drop pennies into a tin can nailed to their closet floor, hoping to save enough to one day buy land. Protagonist Francie retreats into her imagination, where the tree in the apartment building courtyard grows only for poor people, striving, like them, ever upward. As she grows up, Francie realizes that she wouldn't trade her tumultuous Brooklyn childhood for anything. Her family suffered tremendously, but also, as she says, "We did have fun, didn't we?"  
The Puttermesser Papers by Cynthia Ozick
The title character of this comic novel lives "alone, but idiosyncratically—in the Bronx, on the Grand Concourse, among other people's decaying old parents." Ruth Puttermesser is a lawyer, an intellectual, and an eccentric, as well as a female Forrest Gump: She finds herself serendipitously ascending to mayor of New York and later, to Heaven. But first, she raises a golem—a creature of clay made animate—in her bedroom, who declares that Puttermesser's humble home is now a "holy place." The golem cooks, does laundry, cleans, and then develops a plan to reinvigorate the city—the kind of housekeeper every New Yorker dreams of.
Alanna Schubach is a freelance writer living in Astoria. She has contributed criticism, features, profiles, and opinion to publications like the Village Voice, the Atlantic, Al Jazeera, Dame, Jezebel, the LA Review of Books, and more. Follow her at @AlannaSchu. 
Related:
The Real Houswives Luann De Lesseps on summer hosting
Brick Underground articles occasionally include the expertise of, or information about, advertising partners when relevant to the story. We will never promote an advertiser's product without making the relationship clear to our readers.