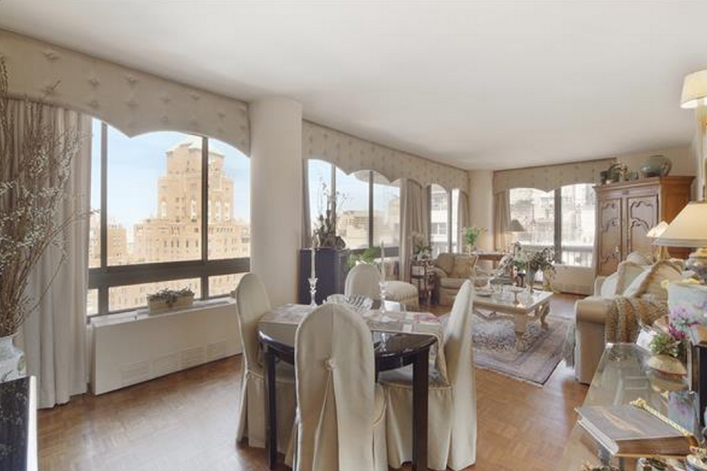 Landlease buildings have always been a bargain (with discounts of up to 30 percent compared to other buildings), but as we've written before, it's one that buyers enter into at their own risk. And with the cost of land in New York skyrocketing, the situation of landlease owners—who pay rent to a building owner based on the cost of the land it sits on—has become a whole lot more precarious in recent years. 
One landlease in particular—the Trump Plaza building at 167 East 61st Street—has been in the spotlight over the past year thanks to what we called a "worst case scenario" dilemma back in November.
With their lease set to expire in 2024 (and a likely adjustment of their rent based on new land values), residents faced a choice between sky-high rents that'd all but destroy the value of their apartments, or collectively ponying up the $185 million in cash to buy the building outright.
They opted for the latter option, and after cobbling together $190 million in cash from co-op owners as well as some clever mortgage deals, the residents of Trump have become something of a landlease success story, according to an update on the building that ran in the New York Times over the weekend.
Rather than trying to mortgage the entire building—which would have left Trump Plaza highly leveraged, and negatively affected apartment values—the co-op's residents bought the building with a combination of $112 million in checks from residents as well as a deal with Wells Fargo, which offered a total of $50 million in mortgages to the building's residents who weren't able to buy outright. For residents who couldn't afford either option, the Times reports, the co-op agreed to lend "support loans," with a five percent interest rate until they could sell their apartments and pay off their share.
While one resident who opted for the latter option estimated that his sale cost him around $2 million, he told the Times, "It was the best thing that could have ever happened to Trump Plaza. Without doing what they did, nobody would have ever been able to sell their apartment."
Indeed, while shareholders who stayed behind are likely hurting for cash in the short term, they now actually own the land their apartments sit on, and their apartment values will go up accordingly. Consider this a master class in how to handle a landlease debacle—and a cautionary tale about what can happen if you buy into one in the first place.
Related: 
Why I bought in a landlease building despite the horror stories
Landlease apartments are cheaper, but are they worth it? A side-by-side comparison
Trump Plaza debacle—a cautionary tale for co-op buyers?
Trump Plaza residents are facing a landlease's worst case scenario (and sky high bills)
Brick Underground articles occasionally include the expertise of, or information about, advertising partners when relevant to the story. We will never promote an advertiser's product without making the relationship clear to our readers.