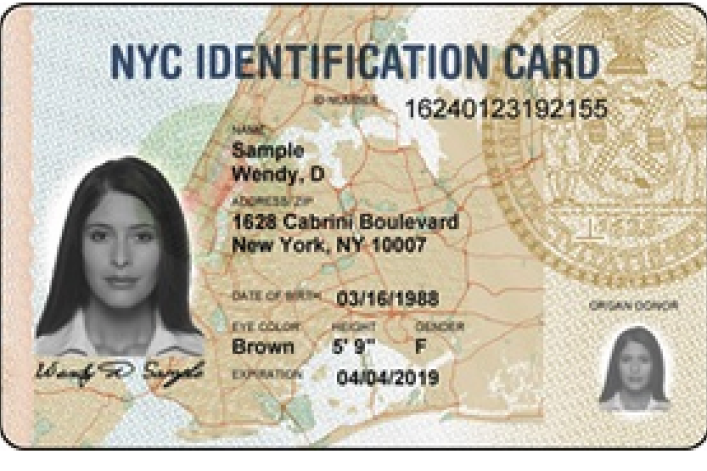 When the city first rolled out its IDNYC — a free municipal identification card that offers one-year gratis membership to places like the Bronx Zoo, New York Botanical Garden and the Metropolitan Museum of Art and discount movie tickets and gym memberships — appointments booked up fast, and the wait was long enough to bring on the complaints.
But that initial rush has died down, and we had no trouble booking an appointment (they're available every 20 minutes Monday through Saturday) in Manhattan, where we were able to snag one on the same day.
After a cursory look, we found same-day appointments available in all boroughs, except Staten Island, where the nearest appointment is two days away (there's only one location on Staten Island -- at the Department of Finance). The longest wait we saw was at the Central Library in Jamaica, Queens, where the next available appointment isn't for another two weeks.
But there are 21 locations across the five boroughs,  so chances are you live or work not too far from one. And you can book a slot online or by calling 311.
WHAT YOU NEED:
After you make an appointment, you'll need to gather the documentation you need. Based on a points system, the vetting process assigns each type of document a number of points,  and you need 4 points in order to be eligible for the ID. You'll need a document worth at least 3 points to prove your identity and 1 point to prove your NYC residency.
A New York State driver's license counts as 4 points, for instance, since it proves both your residency and your identity. A U.S. passport, on the other hand, only counts as three points toward your proof of identity, so if you just have that, you'll need another document to prove your NYC residency as well, like a utility bill or bank statement. At least one of the documents must have your photo and at least one must include your date of birth. For a full list of documents/points, read here.
LEARN FROM OUR MISTAKES:
Before you head out to your appointment, make sure you have all the right documentation (there's no leeway on this one). I had read that my driver's license was worth four points. So I thought I was made in the shade just bringing that along. Then I realized that my current driver license has my old address is on it. I needed to have proof of my current residency — either a utility bill or bank statement or even a juror summons from the last 60 days — and I didn't. Needless to say, it was a wasted trip. 
HOW LONG IT'LL TAKE:
Once you're at the location, one of the employees will check your documentation (this is where I had trouble), then they'll give you an application to fill out. It's all fairly straightforward: your name, your address, your date of birth, height and eye color, and the like. You'll be photographed and your documentation entered into the system, and that's it. It shouldn't take more than 30 minutes.
Within two weeks you'll get your new card, and you can start planning that staycation right away.
Brick Underground articles occasionally include the expertise of, or information about, advertising partners when relevant to the story. We will never promote an advertiser's product without making the relationship clear to our readers.