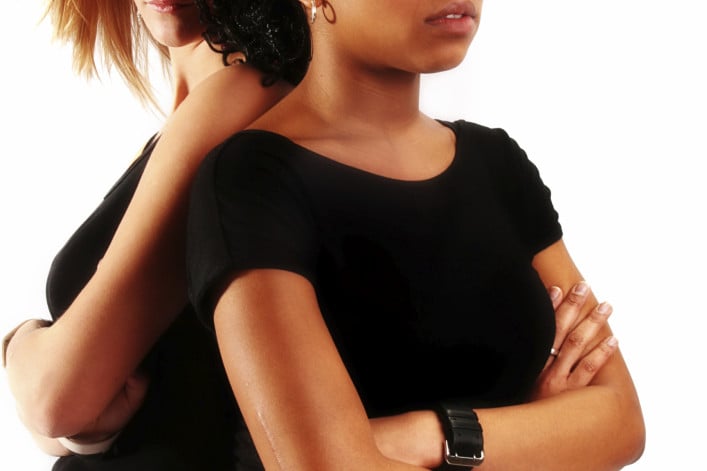 Like so many New Yorkers, you may have chosen to go the roommate route to help soften the bite of our sky-high rents. Sometimes, it turns into the start of a beautiful friendship. Or a miserable oil-and-water living situation. Here's how to kick out your roommate without resorting to all-out warfare:
Be honest: Experts say the best route is the truth. In a face-to-face conversation, explain that you're not a good match and that it's time to go your separate ways. Don't point fingers. Don't do it via text or Post-it note. And make sure you're both stone-cold sober or things could go south quickly.
Offer money: Moving isn't cheap, so if you can, offer to help your roommate finance his or her next move by paying their first month's rent in a new apartment or by giving back their security deposit early. Easing the financial burden might get them out of your apartment more quickly.
Don't change the locks: Housing court judges don't take kindly to you playing judge and locking your roommate out of the apartment. If you're worried that your belongings might be trashed, get a lock for your bedroom, but leave the front door alone.

Evict them (if you can): If you're on the lease and your roommate isn't—and they've violated your roommate agreement either by not paying rent or flouting the building's rules—you may well be within your rights to start eviction proceedings. Consult with an attorney to find out for sure. Then be prepared for some weeks (or even months) of awkward cohabitation while things work their way through the courts. Stay with friends or in a hotel if you can.
For more, read "How to Kick Out a Roommate—With Minimal Drama."
In Case You Missed It: Every so often, BrickUnderground digs through the archives to find the best advice our experts have shared through the years.
Related:
What's Fair Game to Ask a Potential Roommate?
One New Roommate Fear to Add to Your List: They Might Have a Secret Baby
How to Find a Room/Roommate on Craigslist (and Avoid the Freaks)
Brick Underground articles occasionally include the expertise of, or information about, advertising partners when relevant to the story. We will never promote an advertiser's product without making the relationship clear to our readers.