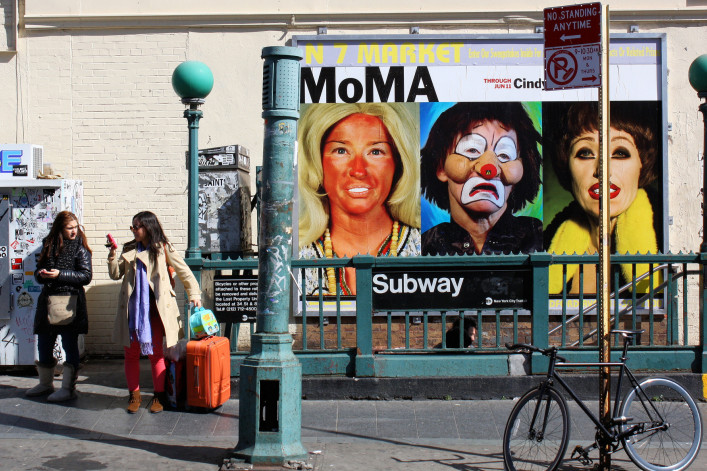 We've explained how New York City is actually cheaper than the apocalyptic headlines would have you believe, and warned of the dangers of paying too close attention to (sometimes scary) real estate market reports before.
And apparently, we're not the only ones to question the prices. Constantine A. Valhouli, co-founder of NeighborhoodX and the creator of a 3D map of the city's least and most expensive neighborhoods, penned an op-ed in Medium that called into question two recent New York Times stories about how Manhattan is becoming more affordable than Brooklyn (see the stories here and here).
The problem, Valhouli told us, is that the neighborhood comparisons are based on median sales prices only, which don't tell the full story.
"You'll get a much better sense of how neighborhood prices compare when you look at both median prices and price-per-square-foot," he said. For example, apartments in Gramercy were reported to be less expensive than those in Boerum Hill. But the medians alone are like comparing apples to oranges. "In some cases you're comparing one-bedroom apartments to brownstones." 
Using median prices and price-per-square-foot, the Lower East Side is actually more expensive than Williamsburg, Valhouli finds, despite what the Times reported. The Williamsburg medians are brought upward because of all the new condos in the neighborhood, but according to Valhouli, the price-per-square-foot on the Lower East Side is $1,540 vs. Williamsburg's $672 (the medians tell the opposite story: $582,500 for the Lower East Side and $875,000 for Williamsburg).
He also thinks it's important to look at co-ops, condos and new developments separately.
Jonathan Miller, an appraiser and prolific author of market reports, provided data to the New York Times and explains that the recent articles were merely trying to turn conventional wisdom — that Manhattan is always more expensive than Brooklyn — on its head. (There's even a disclaimer in the piece along those lines, he says.)
But Miller agrees that median prices only tell part of the story. "That's why in my reports, I always include the average, median and price-per-square-foot in any given neighborhood." He also differentiates between co-ops, condos and new developments.
Each of the metrics have their flaws, Miller says, and can be swayed by robust new developments, super high-end closings and other factors, but looking at them all gives prospective buyers or renters a better idea of what's out there and what they can afford.
"These numbers are placeholders. There are always tons of different units and prices in any given neighborhood. Even two different sides of one neighborhood can have very different price points."
Personally, we're choosing to go with the glass-half-full takeaway: that our dream neighborhoods aren't as unattainable as we thought. We just have to look hard enough to find the gems.
Related:
New York's most -- and least -- affordable areas, mapped in 3D
The 8 best websites for finding a no-fee apartment in New York City
My exasperating, enlightening, ultimately successful search for rent-stabilized digs
When numbers collide: why Zillow, StreetEasy, and Trulia don't agree on apartment prices
7 maps you'll want to consult before you move (and two just for fun)
Brick Underground articles occasionally include the expertise of, or information about, advertising partners when relevant to the story. We will never promote an advertiser's product without making the relationship clear to our readers.